Flying to Koh Lanta: nearest airports
Uncover a range of choices from nearby airports and take advantage of our suggestions for a peaceful sojourn on this enchanting Thai paradise island.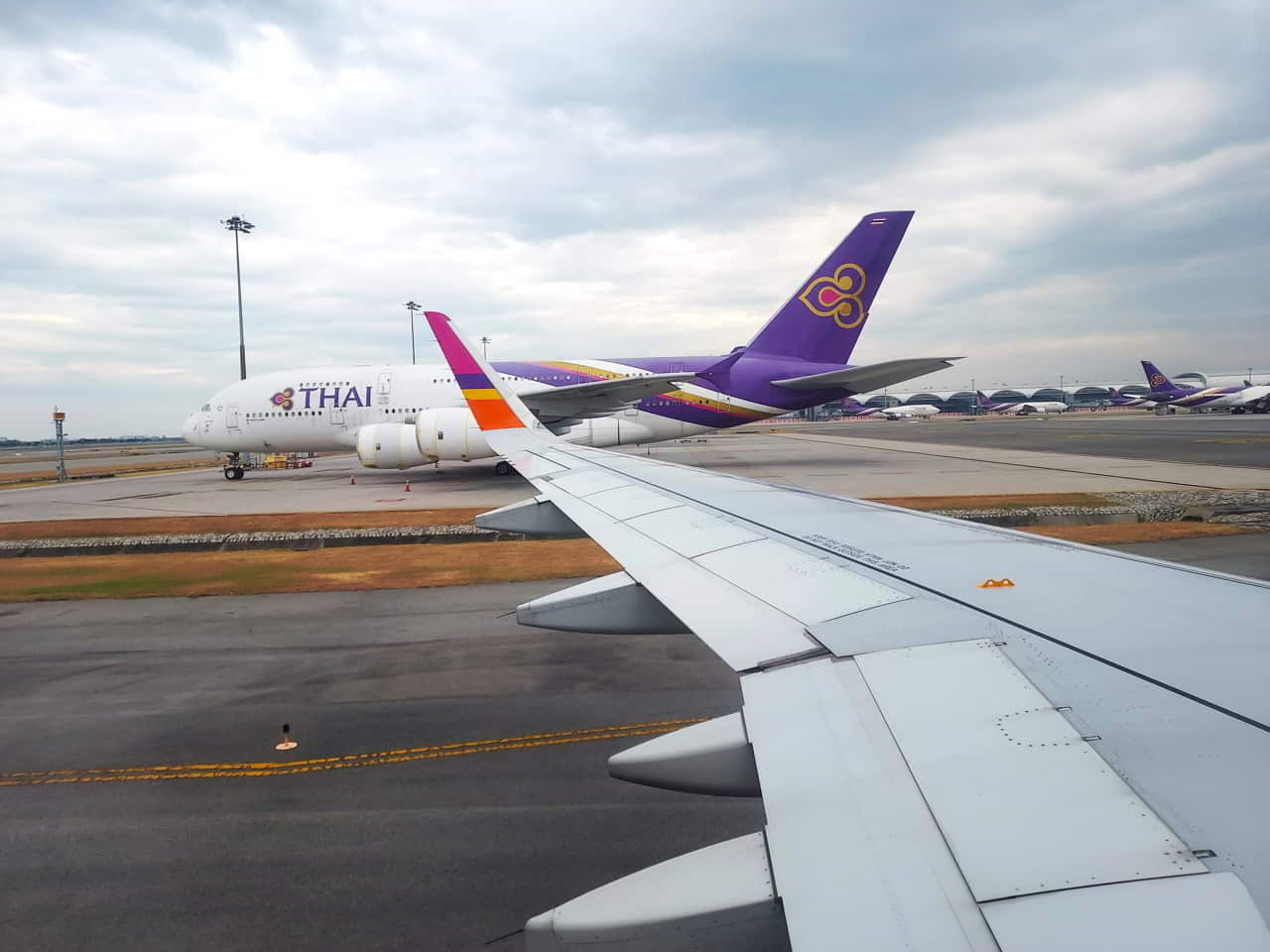 Transportation to Koh Lanta
Koh Lanta is not far from the mainland, and the journey is made by ferry from the coast in just a few minutes. While it is quite easy to reach Koh Lanta, unfortunately, the island doesn't have any airport. Therefore, it is not possible to travel directly to the island by plane.
For those who want to reach the island quickly, they can land at one of the four closest airports to Koh Lanta.
Airports near Koh Lanta
Several companies operate flights from Bangkok to airports near Koh Lanta. In Bangkok, there are two airports available: you can depart from either [Don Mueang Airport] (https://maps.app.goo.gl/yH5ydZCEAemntY1XA)or Suvarnabhumi Airport, depending on the airline.
Krabi airport
At only 70 km away, Krabi Airport is the closest airport to Koh Lanta, providing easy access to the island. From there, you can effortlessly explore other captivating islands in the region, including Koh Phi Phi and Railay Beach. The noteworthy advantage of Krabi Airport is that it opens the door to one of the most beautiful regions in Thailand. "Krabi and Ao Nang Beach are popular tourist destinations, offering a picturesque setting.
Schedules and fares for flights to Krabi
Trang airport
The small town of Trang hosts an international airport, situated 120 km from Koh Lanta. Although not a major tourist destination, Trang offers a pleasant and friendly atmosphere, making it a suitable rest stop before island exploration. Traveling directly from Trang to Koh Lanta or the renowned Koh Muk, famed for its Emerald Cave, is easily accessible.
Schedules and fares for flights to Trang
Hat Yai Airport
Hat Yai International Airport is Thailand's third-largest airport, handling just over 4.5 million passengers a year. The primary flights are domestic, with the remainder heading to Malaysia, China, and Singapore. It is located approximately fifteen kilometers from Hat Yai.
Schedules and fares for flights to Hat Yai
Phuket Airport
Phuket Airport is relatively far from Koh Lanta (250 km), but this destination offers several advantages:
You arrive at one of the most beautiful sites in the region.
Phuket is worth exploring, whether for its scenery or its rich local culture.
Regarding transportation: you can take a boat to get to Koh Lanta. It's a bit lengthy, but it can be a pretty cool experience…
Schedules and fares for flights to Phuket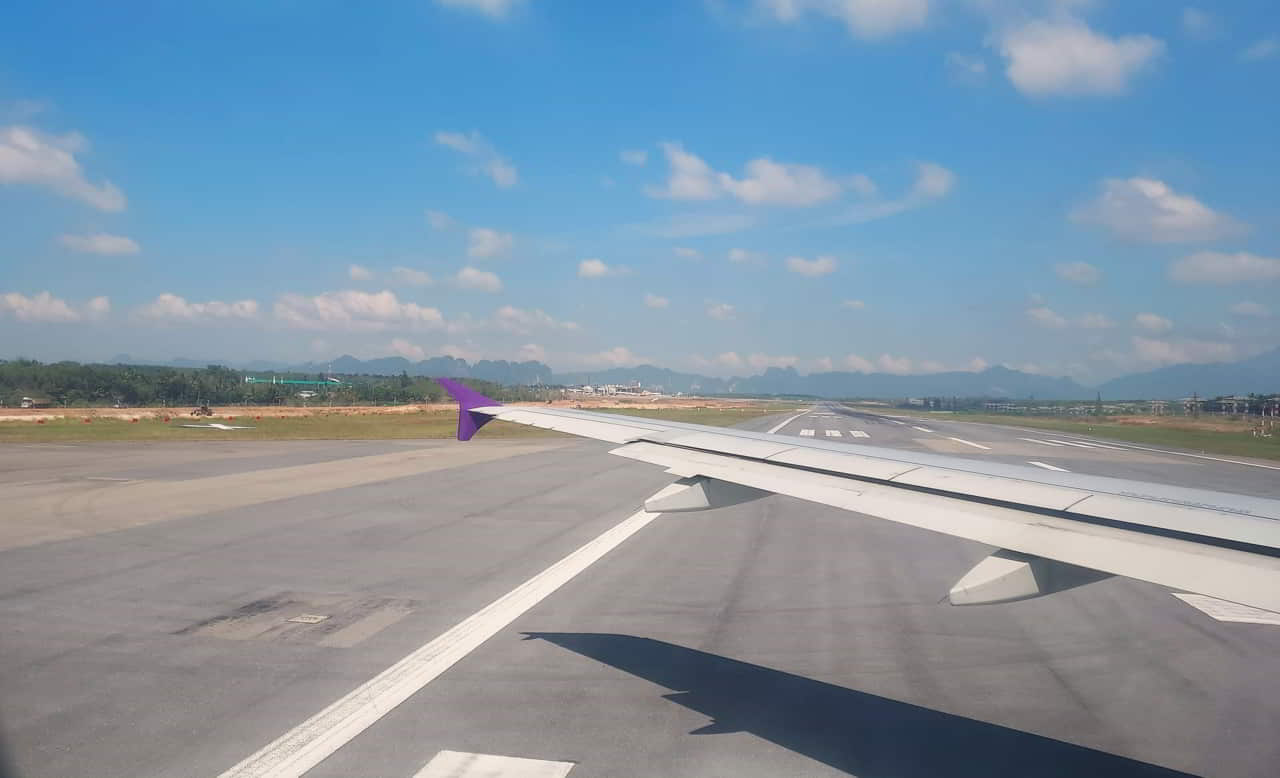 How to get to Koh Lanta
When is the best time to visit Koh Lanta?
Tourist seasons in Koh Lanta
The high season for visitors to Koh Lanta typically extends from November to April. During these six months, the weather is often dry and sunny. It's, therefore, the ideal period to fully enjoy the island.
Note: The months of December to February are particularly popular among tourists worldwide. As a result, prices are high. It is strongly recommended to book several weeks in advance.
Rainy season in Koh Lanta: what to expect
The rainy season in Koh Lanta extends from May to October. During this period, the island can experience frequent rainfall, storms, and rough seas. If you're traveling during the low season, be prepared for potential disruptions in water activities and less pleasant beach conditions.
About Koh Lanta
Discover all the secrets of the islands around Koh Lanta in our comprehensive guide. From dreamy beaches to underwater adventures, find inspiration for your next trip. Read our guide now and get ready for an unforgettable adventure!