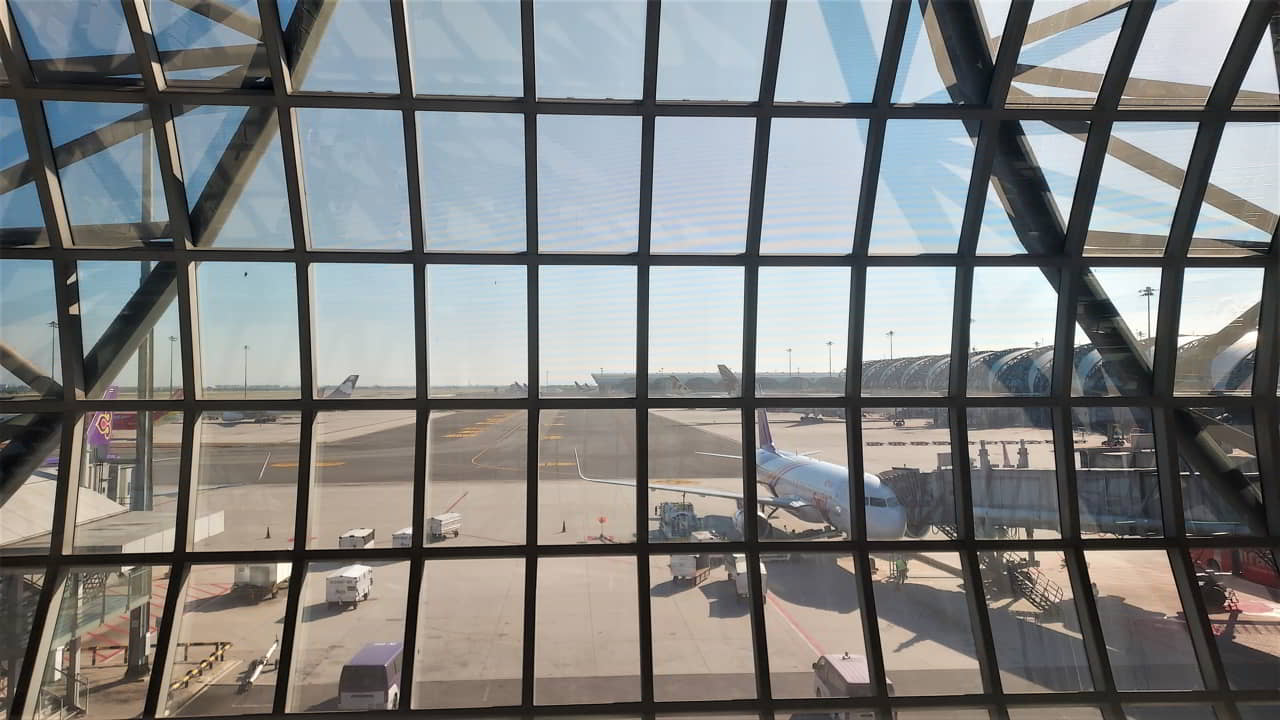 Bangkok airports
Being in Bangkok for the first time can sometimes be a quite stressful experience. Here are a few practical things you should know about Bangkok's two airports that will make your arrival or departure smoother.
Two airports
Like many other capital cities, Bangkok has two airports:
There are many ways to get to both airports or to travel from the airports to the city centre.
Suvarnabhumi Airport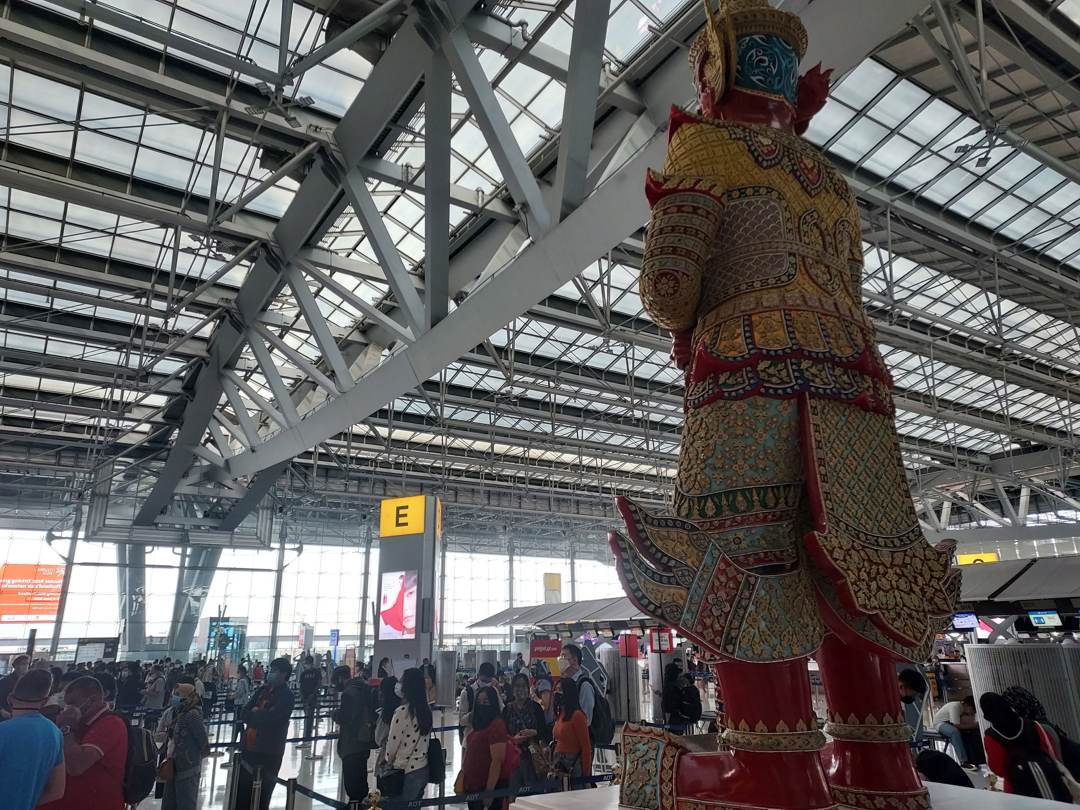 Suvarnabhumi is the airport where most westerners will land first, so let's start with this one: see here Out of the two airports, it is undoubtedly the most practical one. You have two options to get to Bangkok where you are in Suvarnabhumi:
The shuttles are easy to use and cheap. They connect the airport to the main touristic spots like Khao San Road. For more information, read the complete article:  The shuttles between Suvarnabhumi and Don Mueang airports
The Airport Rail link is the cheapest, the quickest and the most practical way to travel from the airport to Bangkok. This overground train runs all day. There are trains often so you never need to wait very long. The Airport Rail link station is located in the basement of the airport. It goes to several stations and to the Phetchaburi MRT station and reaches the city centre in 30 minutes. You can find the timetable here
You also have the option to take a taxi but it will cost you a few hundred baht. Please note that taxis in Bangkok run on natural gas, not petrol. They keep the bottle in the boot of the car which means that they don't have much room for luggage. If you're a group of more than four people and you carry a lot of luggage, you should ask for a "limousine" taxi which is basically a regular taxi, only larger and more expensive.
Don Mueang Airport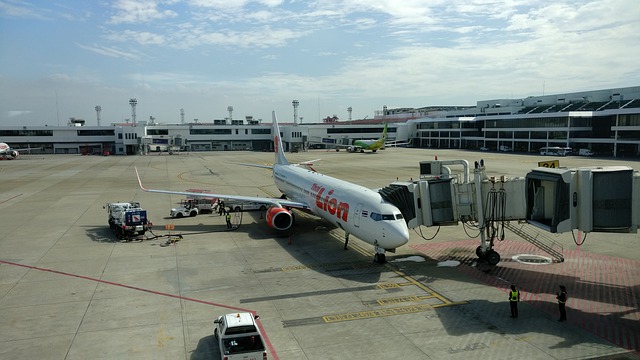 This is the airport you'll need to go if you're flying within Thailand or to neighbouring countries like Cambodia, Myanmar, Vietnam etc. with low-cost companies such as Airasia or Nok Air: see here
The shuttles are fast and cheap. A few of them will take you from the airport to the city centre or the BTS stations. For more information on this please read the full article.
An even cheaper option is to take the train. Next to the airport is located the Don Muang station that a colony of rats has made its home… There is a little bridge across the expressway that will take you to the station. It is easy to find but only choose that option if you need to get to the Hua Lampong train station (close to Chinatown) and you're not in a hurry. The trains are rather slow, sometimes late and not that frequent.
There is always the possibility to catch a taxi but they can be a little more expensive, unless you're a group of people, in which case the price can be quite cheap. It should cost you between 130 and 150 bhats to get from the airport to the Mo Chit BTS station, depending on the traffic.  Rates can be found here
Lastly, it is also possible to rent a car in both airports, but driving for the first time in Bangkok can be an intense experience given the size of the city and the hecticness of the traffic. It is highly advised to use the GPS.
Transports
The shuttle between the two airports
There are shuttles connecting the two airports. They run between 5 am and midnight. They leave every hour from 5 am till 10 am and every 20 minutes after 10:40 am.
Express solution between the 2 airports
To go faster, there is the possibility to book a vehicle here
It is a vehicle with driver. It takes 25 minutes. from airport to airport. Very fast, it is the solution to avoid stress. The cost is not expensive when you compare it to the prices of European taxis …
Rental car
All major car rental brands are present at both airports. Interesting option. Ideal if you want to go out of traditional tourist paths.

Estimated car journey times
| Destinations | Distance | Duration |
| --- | --- | --- |
| Suvarnabhumi Airport | 47.5 km | Between 45 min to 2 hours |
| Central Bangkok (Siam Area) | 23 km | Between 30 mins to 1 hour |
| Mo Chit (BTS & MRT) | 14 km | Between 30 – 45 mn |
| Silom | 26 k | Between 30 min to à 1 hour |
| Sanam Luang (Grand Palace) | 27 km | Between 30 min to 1 hour |
| Phra Khanong (Sukhumvit) | 27 km | Between 40 min to 1.30 hours |
| Hua Lamphong (Old train station - Chinatown) | 25 km | Between 30 min to 1 hour |
Hotels near or in the airport
Don Mueang Airport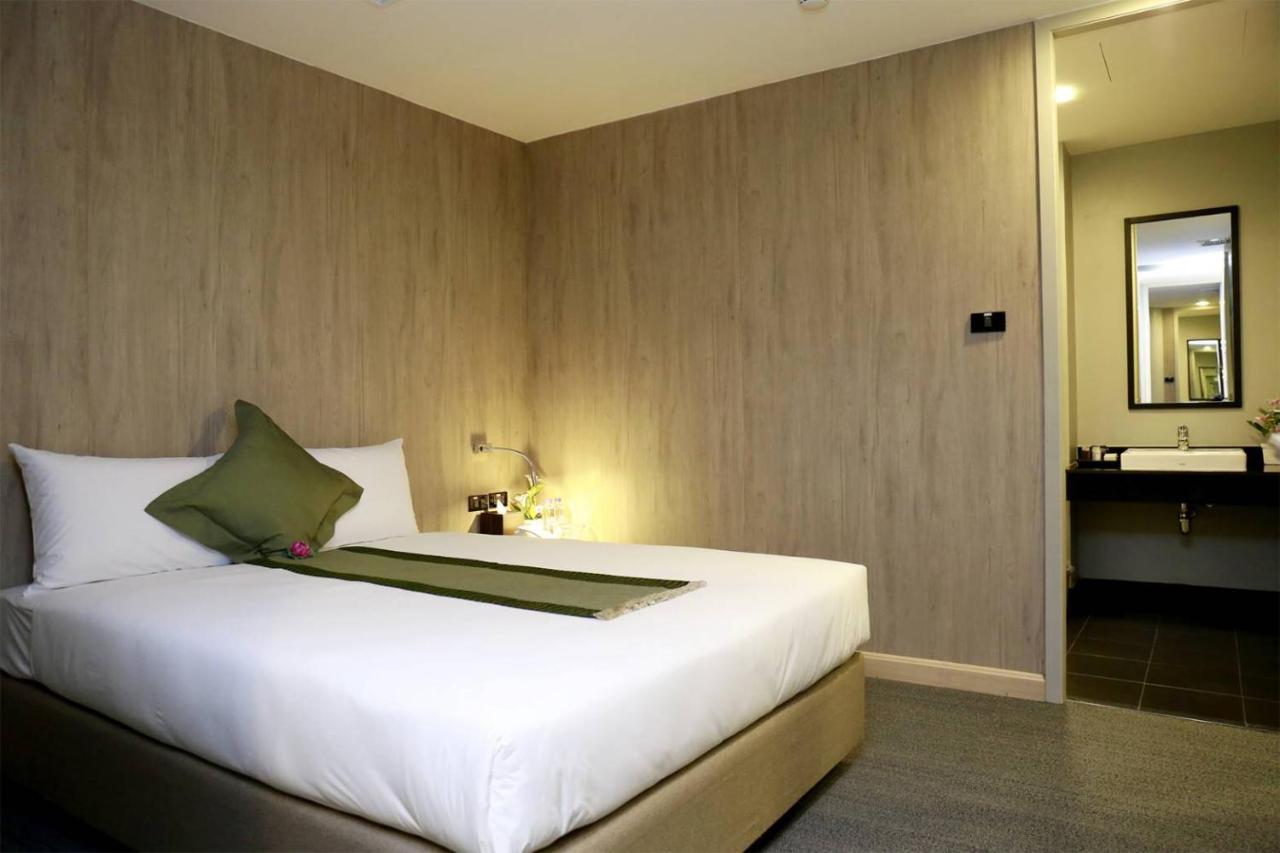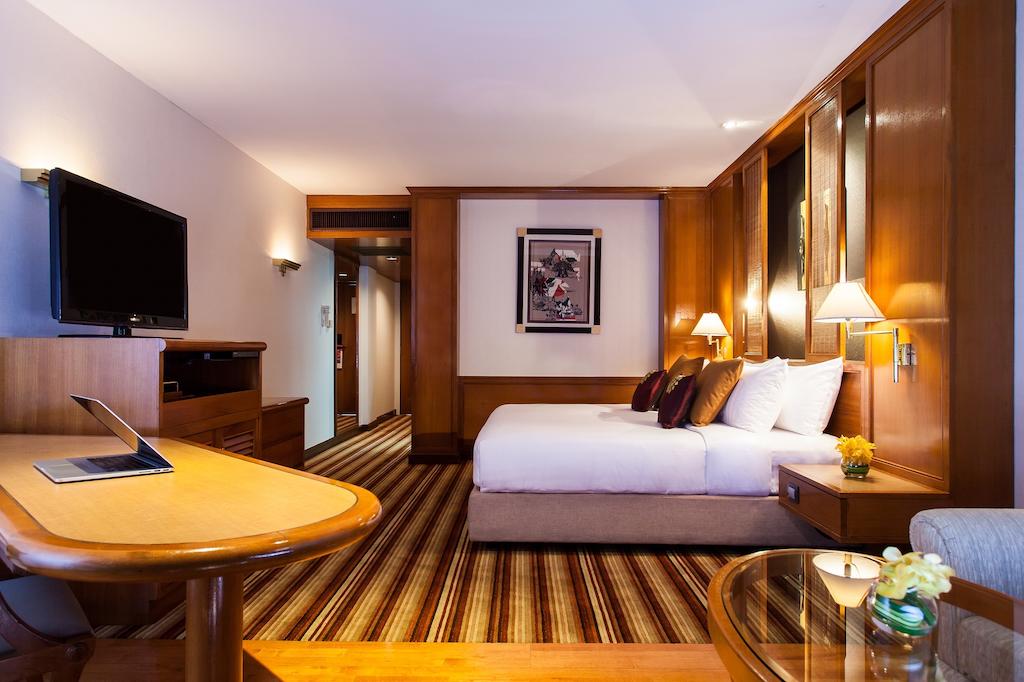 Suvarnabumi Airport
Arriving in Thailand
Nowadays, flying to a different country has never been so easy and comfortable, but it can still be a little overwhelming or even stressful to land in Bangkok or another major Thai city.
Tiredness, the climate, the city and its dynamism can quickly transform the first day of your trip into a not-so-enjoyable experience. It is probably a good idea to book at least the first night in a hotel to have somewhere to go to and to avoid unnecessary stress.