Phuket
Phuket is one of Thailand's most popular tourist destinations. The island has preserved its idyllic beaches and has accepted modernity. To make the most of it: Phuket, the guide.
Advice, essential information to know where to go and what to do … without wasting time!
Name in Thai: เทศบาลนครภูเก็ต
Distance from Bangkok: 840 km
Area: 543 km2 - the largest island in Thailand
Population : 525 000 inhabitants (21% foreigners)
Province: Phuket
Main activities: tourism
High season: December - April
Number of days on site: 4 days.
Main interests: Maritime Park, beaches, nearby islands
Transport:
Phuket International Airport: The main gateway to the island, offering both domestic and international flights.
Transport to Phuket
Getting around Phuket
Taxis: Easily available for getting around the island, but make sure to negotiate the fare in advance.
Local Buses: Phuket has a reliable bus network that connects major tourist areas. It's an affordable way to get around.
Car Rentals: Several car rental companies provide services at the airport and throughout Phuket. It's a convenient option for exploring the island at your own pace.

Things to Do and See:
Beaches: Phuket is famous for its stunning beaches, such as Patong Beach, Kata Beach, and Karon Beach. Enjoy sunbathing, swimming, and water activities.
Island Hopping: Embark on boat tours to nearby islands like Phi Phi Islands, James Bond Island, and Similan Islands. Experience crystal-clear waters and breathtaking landscapes.
Old Phuket Town: Explore the charming streets of Old Phuket Town, known for its colorful Sino-Portuguese buildings, art galleries, and local markets.
Wat Chalong: Visit the largest and most important Buddhist temple in Phuket, known for its beautiful architecture and spiritual significance.
Big Buddha: Marvel at the iconic Big Buddha statue located on Nakkerd Hill. Enjoy panoramic views of Phuket from this vantage point.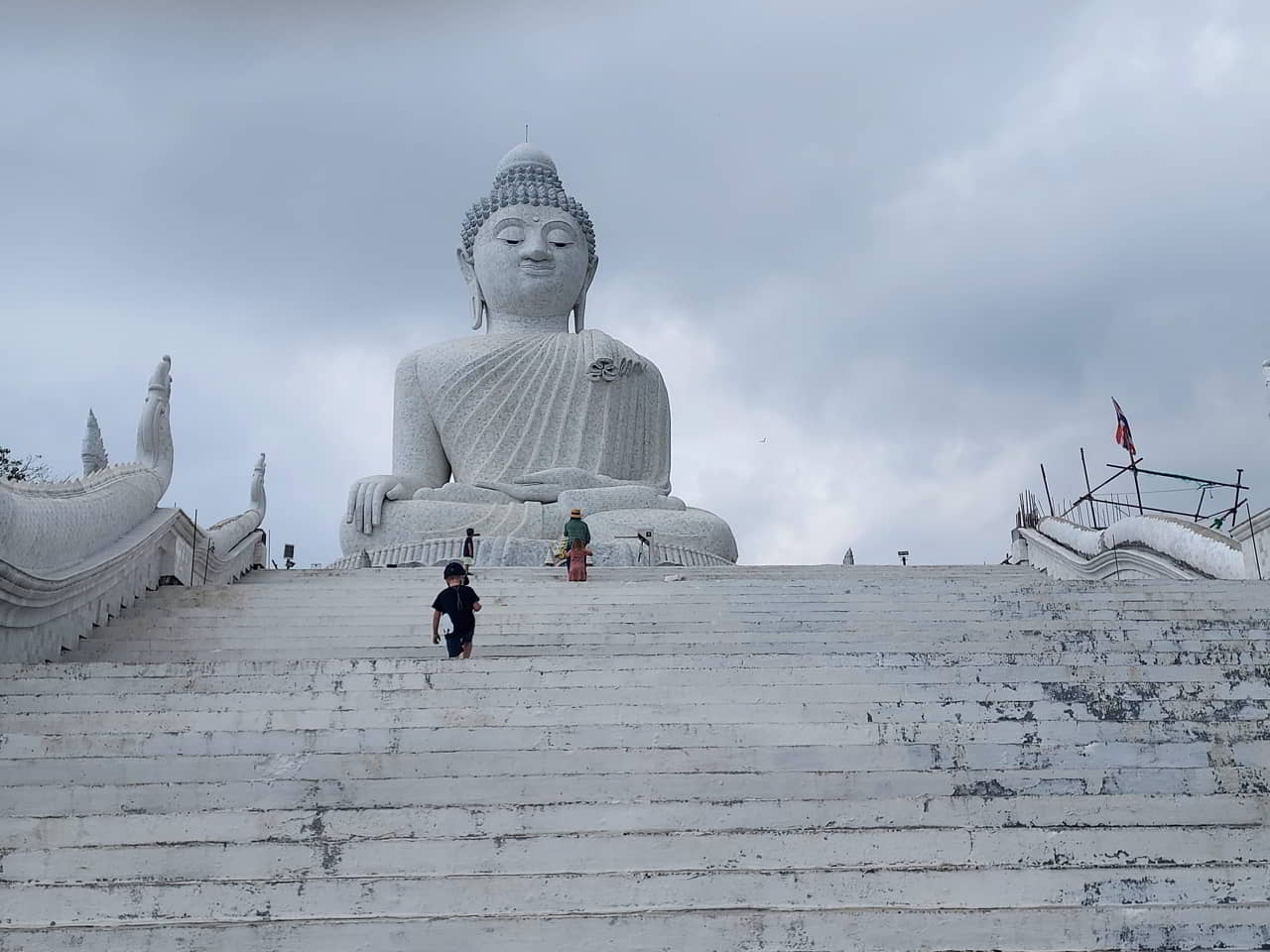 Hotel Selection:
Phuket offers a wide range of accommodations catering to different budgets and preferences. From luxury resorts to budget-friendly guesthouses, you'll find options to suit your needs.
Popular areas to stay include Patong Beach, Kata Beach, Karon Beach, and Kamala Beach. Consider factors like proximity to the beach, amenities, and nearby attractions when choosing a hotel.
Nightlife and Dining:
Patong Beach is renowned for its vibrant nightlife, featuring numerous bars, clubs, and entertainment venues. Enjoy live music, dance shows, and bustling night markets.
Phuket's dining scene offers a variety of cuisines, from traditional Thai dishes to international flavors. Try local delicacies at street food stalls, seafood restaurants, and upscale eateries.