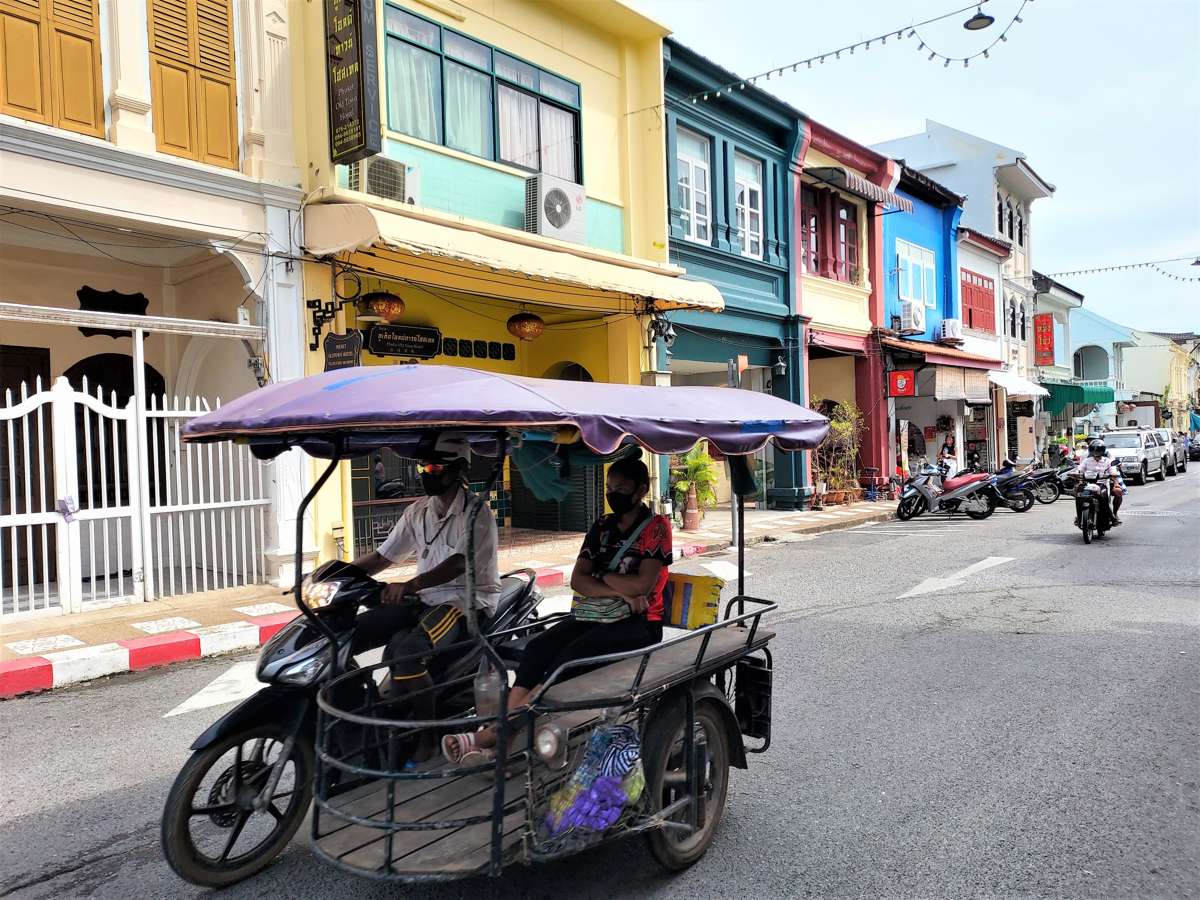 Transportation in Phuket: Your Essential Guide
Phuket is one of the most popular destinations for travelers and is easily accessible, with daily flights and bus services. Here is an overview of transportation options, including timetables and prices.
Train to Phuket
Phuket does not have a train station as it's not connected to the railway network. However, Surat Thani, located 275 km west of the island, is the nearest town with a train station. Taking the train is considered one of the most enjoyable ways to travel from Bangkok to the south. It provides an opportunity to appreciate the scenic views and offers overnight travel options.
Buses run between Surat Thani and Phuket daily.
Bus to Phuket
Many people choose to travel by bus to the south, especially to Phuket. The VIP buses offer excellent services with appreciable comfort. Night buses have the significant advantage of saving money on accommodation and time.
There are numerous buses to Phuket, and several major companies dominate the market. Below are the main cities that offer daily departures to Phuket.
Please note that Phuket has two bus terminals.
Terminal 1 is the oldest, and it is where you can catch minibuses to Hat Yai, Krabi, Surat Thani, and Koh Lanta. The airport bus also departs from this terminal.

At Terminal 2, you can find buses to major cities across the country. Tickets can be purchased directly from the counters of various bus companies. However, during the high season, it is advisable to make a reservation.

The local buses have their own bus station located on Ranong Road. From there, you can take a songthaew to the beaches. Please note that the songthaews operate from 06:00 to 18:00 and have a fixed price.
Phuket : Ferry - Boats
From Phuket, it is easy to reach several islands. Please note that schedules and frequencies may vary based on weather conditions and the tourist season (low or high).
List of islands with ferry/boat connections to Phuket:
The main piers of Phuket
Please note:
There are several ferry terminals in Phuket. Make sure to determine the specific port as it varies depending on the destination island and the ferry company.
The main piers of Phuket are as follows:
Transport info:
Transfer to pier: here
Planes to Phuket
Phuket has an international airport with daily flights to the capital city. Many airlines operate at the airport, including low-cost carriers that offer highly competitive fares.
To get to or from the airport:
The airport provides a shuttle bus service to the bus terminals. While it is inexpensive, the journey can be quite long. Since 2018, a new option called the Phuket Smart bus has been introduced at the airport. It is faster and more convenient, serving 12 strategic points including Rawai Pier.
Note:
Flights depart from or land at both airports in Bangkok. Generally, low-cost airlines depart from or land at Don Mueang International Airport in Bangkok.