Discover Koh Phi Phi
Koh Phi Phi is one of the most famous Thai islands in the world. Its beaches, crystal clear waters and general environment have attracted visitors from all over the world. All the info for easy travel.
Name in Thai: หมู่เกาะพีพี
Distance from Bangkok: about 800 km
Area : 12.25 km² (4.5 sq mi)
Sea : Andaman
Population : 2500
Province: Krabi
Main activities: tourism
High season : Mid-December – end of May/beginning of April
Number of days on site: 4 days.
Main interests: relaxation, diving
History of Koh Phi Phi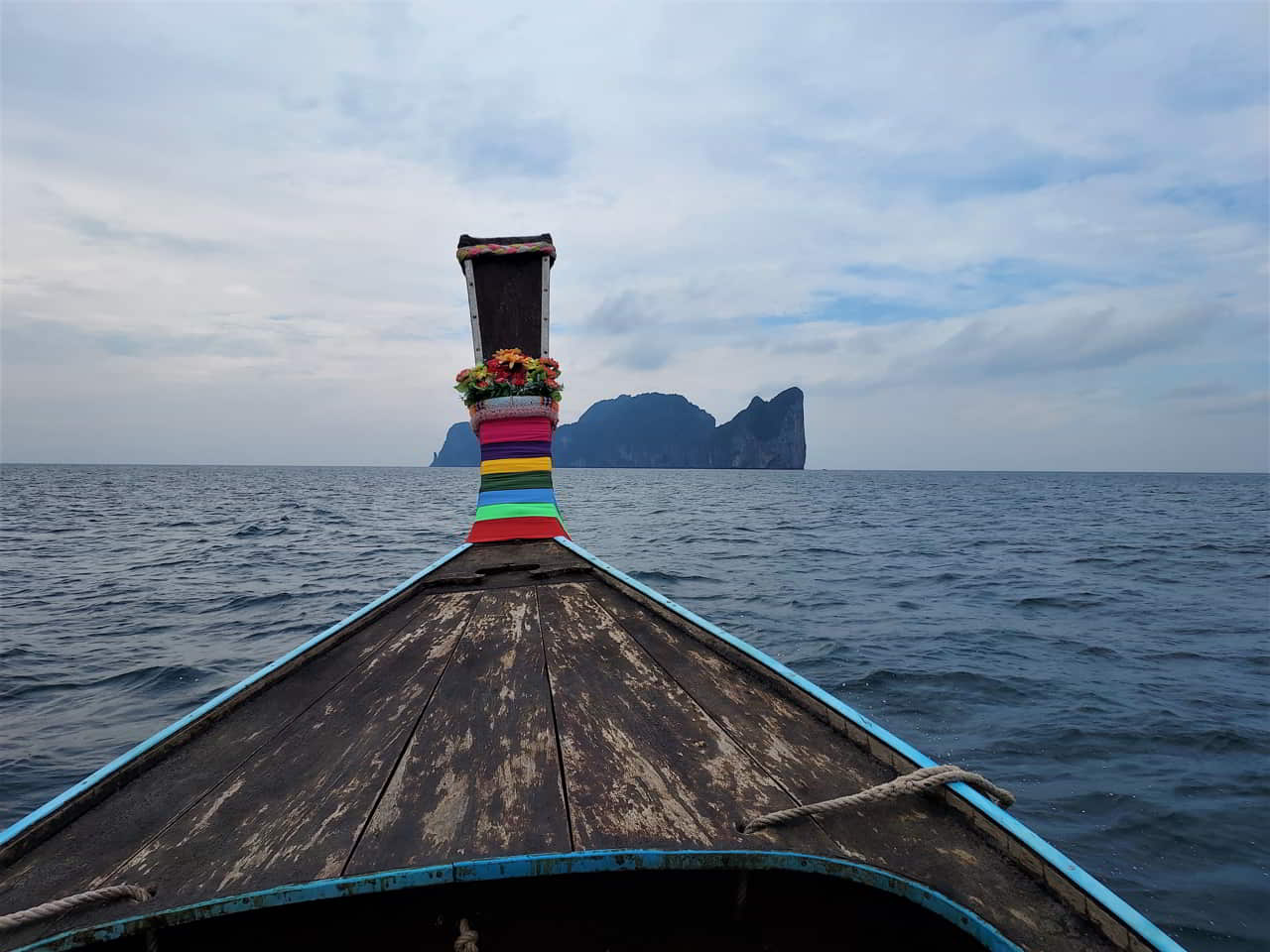 Until the late 1940s, Koh Phi Phi was a small fishing community with no major tourist facilities. From the 1950s to the 1980s, the island experienced moderate tourism development, with the arrival of a few travelers seeking paradise beaches and tranquility.
In 1980, the first guesthouse was built on Koh Phi Phi, marking the beginning of mass tourism development on the island.
December 26, 2004 is a sad date in Koh Phi Phi's history, as the island was severely affected by the tsunami that hit the Indian Ocean. The giant wave devastated the island, killing hundreds and destroying most of the tourist infrastructure. The earthquake and tsunami had a considerable impact on the community of Koh Phi Phi.
The years 2000 and 2001 correspond to the island's tourism boom. This frenzy came after the release of the film "The Beach," based on the eponymous novel by Alex Garland. While the film had the merit of making this little piece of paradise known, it also led to a massive influx of tourists. The island was a victim of its own success, with this wave of visitors causing a lot of ecological damage, including a two-year ban on the famous beach of Maya Bay.
The global pandemic of 2020 indirectly helped the island, as the absence of tourists combined with a stricter environmental policy allowed the island to heal some of its wounds.
Practical Information about Koh Phi Phi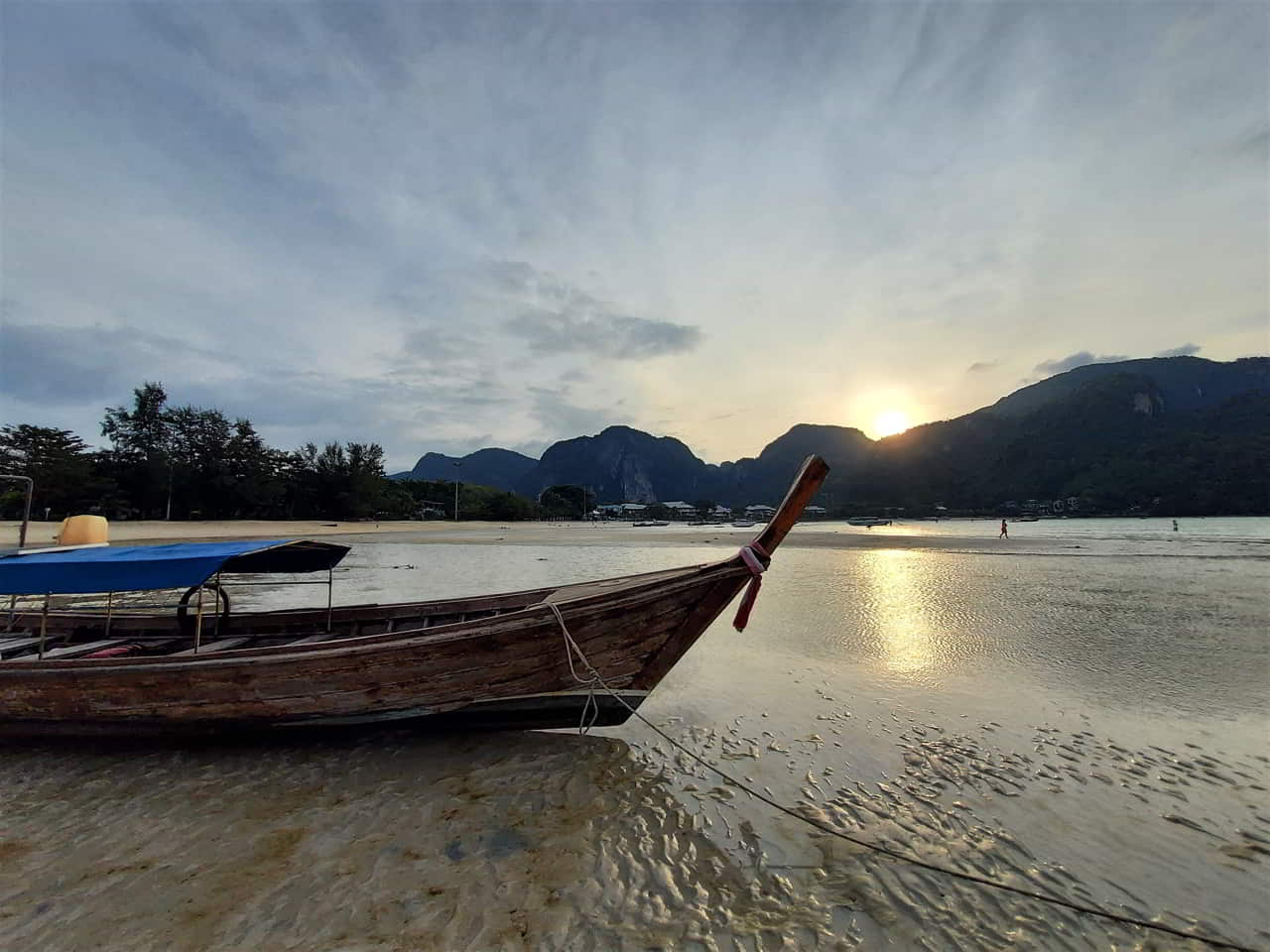 Koh Phi Phi is composed of two main islands: Koh Phi Phi Don, which is the center of economic life, and Koh Phi Phi Ley, where Maya Bay is located.
Koh Phi Phi Don: Main Characteristics
The island is primarily equipped with hotel facilities, bars, restaurants, and other amenities, with no significant cultural facilities.
Koh Phi Phi is an extremely popular tourist destination, attracting thousands of visitors each year, and during the high season, it can become quite crowded.
Koh Phi Phi Don is renowned for its white sandy beaches and crystal-clear waters.
Visitors can partake in a variety of outdoor activities on the island, including snorkeling, diving, kayaking, climbing, and hiking.
The island is known for its lively nightlife, with numerous bars, clubs, and restaurants offering a unique party experience.
Ecology:
Koh Phi Phi Don is home to a wide variety of plant and animal species. Although the island has been affected by the effects of mass tourism, initiatives have been put in place to preserve the environment and protect the wildlife.
Tip: For more peace and quiet, you can go to or stay at Loh Dalum Bay. In any case, during high season, it's better to book your room in advance!
Koh Phi Phi Ley - Main Characteristics
The island is a haven of peace, but overnight stays are not allowed.
It's the island of the famous Maya Bay beach, which is currently closed until further notice due to the damage caused by mass tourism, with over 5000 visitors per day.
Koh Phi Phi Ley is renowned for its impressive limestone cliffs that rise more than 100 meters above the sea.
It's also a well-known dive site, offering spots suitable for divers of all levels. The waters around the island are rich in marine life, including corals, tropical fish, sea turtles, and sharks.
Several caves and caverns can be found on Koh Phi Phi Ley, such as Viking Cave.
To the northeast of Koh Phi Phi Ley is a bird sanctuary, which is home to a wide variety of seabird species, including terns, red-footed boobies, and tailed peacocks.
Activities to do on Koh Phi Phi Don:
Hiking: discover the three traditional spots of Long Beach, Monkey Beach, and Phi Phi View Point.
Visit the Monkey Cave to observe the monkeys from a distance!
Diving: Snorkeling or scuba diving, the underwater life is very rich.
Boat trip: You can rent a boat or join an organized excursion.
Kayak rental to Monkey Beach.
Climbing: One of the best climbing spots in Southeast Asia is on Koh Phi Phi, the Tonsai Tower, a 150-meter-high rock face.
Transport to Koh Phi Phi
Hotel in Koh Phi Phi
Islands near Koh Phi Phi: info and transport