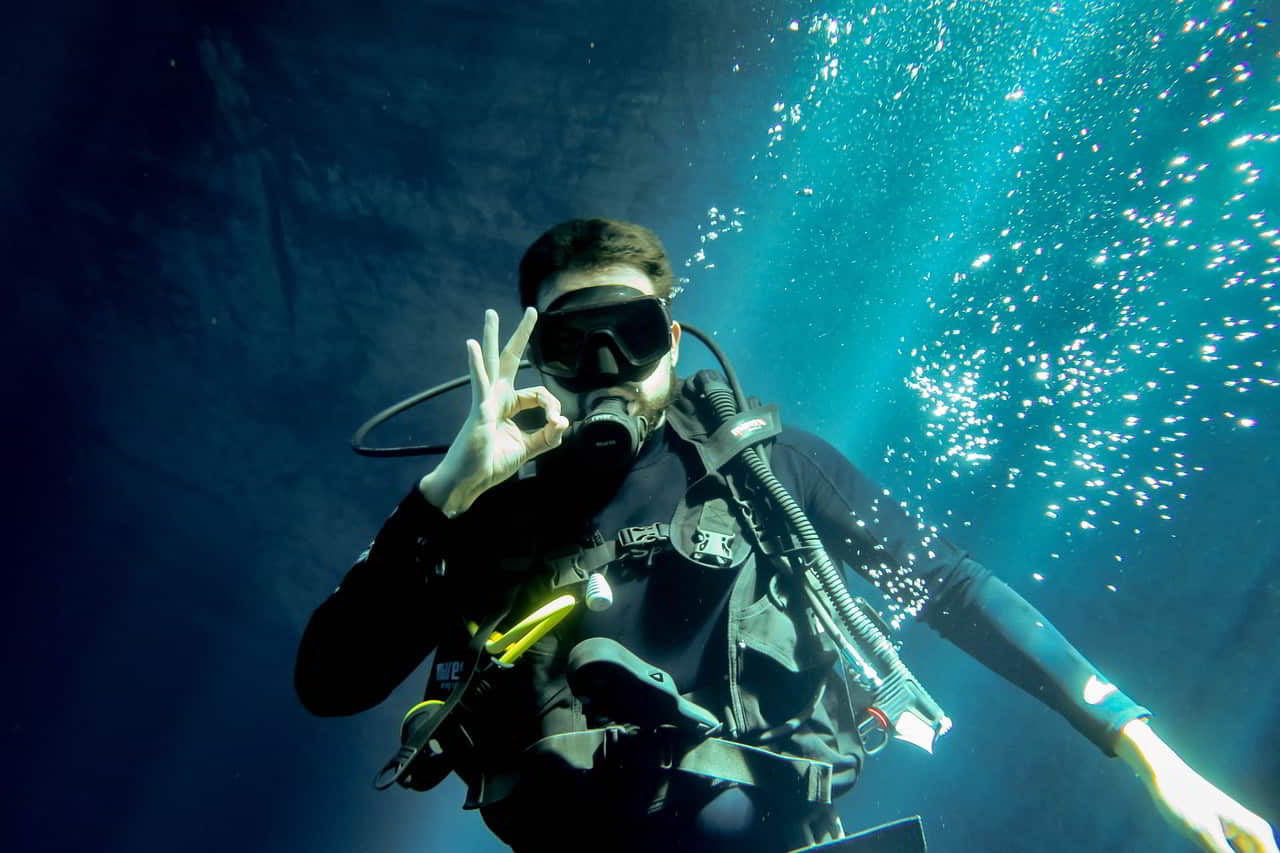 Koh Lanta Scuba Diving Guide: Top Dive Sites & PADI Centers
Featuring a diverse range of diving spots, Koh Lanta also boasts numerous diving centers that offer equipment rental and training programs to achieve the prestigious PADI certification levels.
Exploring the Underwater World of Koh Lanta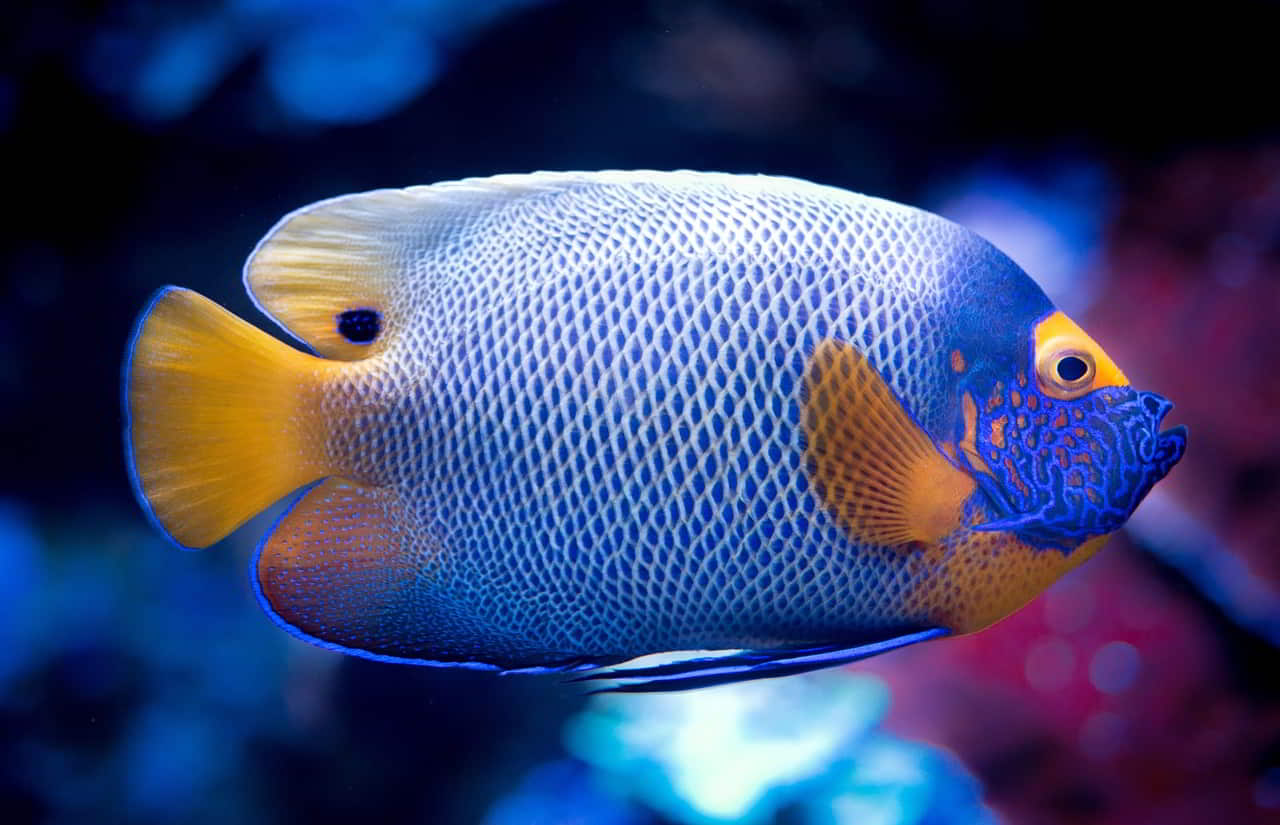 Snorkeling and Diving at Koh Lanta
Getting a glimpse of Koh Lanta's underwater richness with just a mask and snorkel isn't necessarily easy. Due to frequent precipitation and the proximity of good spots to the beaches, visibility is compromised, limiting the view. Consequently, the best spots require a boat.
Scuba Diving at Koh Lanta
For scuba diving, you should head to one of Koh Lanta's diving centers. All these centers offer PADI certification (Professional Association of Diving Instructors). Instructors and dive masters at these centers are accredited by the association. Courses range from beginners (Scuba Diver and Open Water Diver) to Master Scuba Diver. It's noteworthy that some centers also provide instructor certificates.
Choosing the Right Diving Center
The majority of these centers are situated in Ban Saladan. They all have high-quality diving equipment, but it's advisable to perform a quick check just in case. Whether you're opting for a multi-day training or a simple day dive, each center has speed boats for swift access to the spots.
Diving Well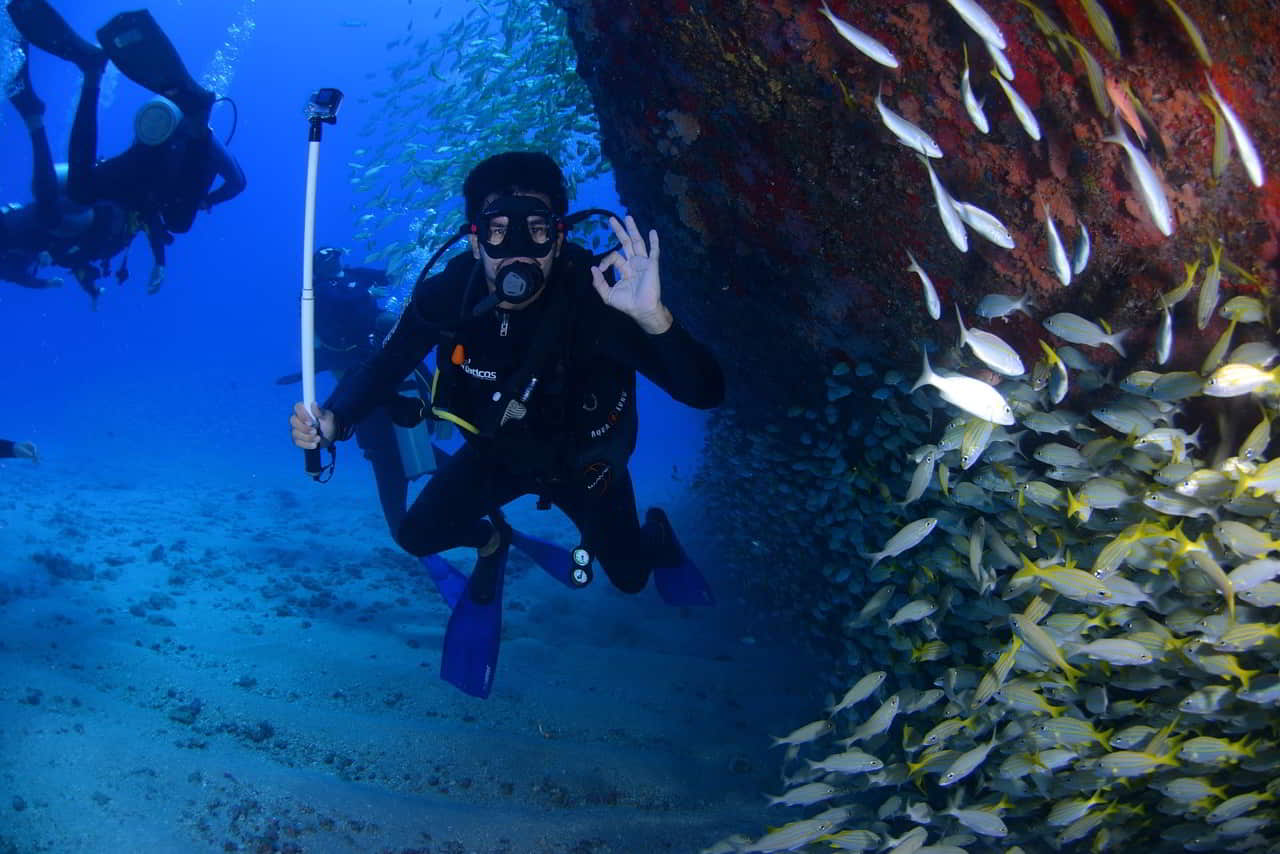 Diving is not a sport or a trivial activity. It's a good idea to take your time and listen to the various pieces of advice and accounts of experience before choosing the center you want to dive with.
List of Diving Centers in Koh Lanta
This compilation serves solely for informational purposes and does not involve any assessment or critique on our part. Furthermore, it's important to note that several establishments ceased operations during the Covid period. While some closures were temporary, others proved to be permanent.
The PADI system is occasionally singled out by a few individuals—whether they are legitimate detractors or not remains uncertain. Nevertheless, in any scenario, an informed diver holds double the value!
Certified Diving Centers
- www.blueplanetdivers.net
- www.lantadiver.com
- www.palmbeachdivers.com
- www.hiddendepthsdiving.com
- www.scuba-fish.com
Dive Safaris and Courses
- www.andamandiveadventure.com
- www.diveandrelax.com
- www.lanta-diving-safaris.com
Specialized Dive Centers
- www.phoenixdivers-kohlanta.com
- www.flipflopdivers.com
- www.okclubthai.com
- www.godive-lanta.com
The different diving spots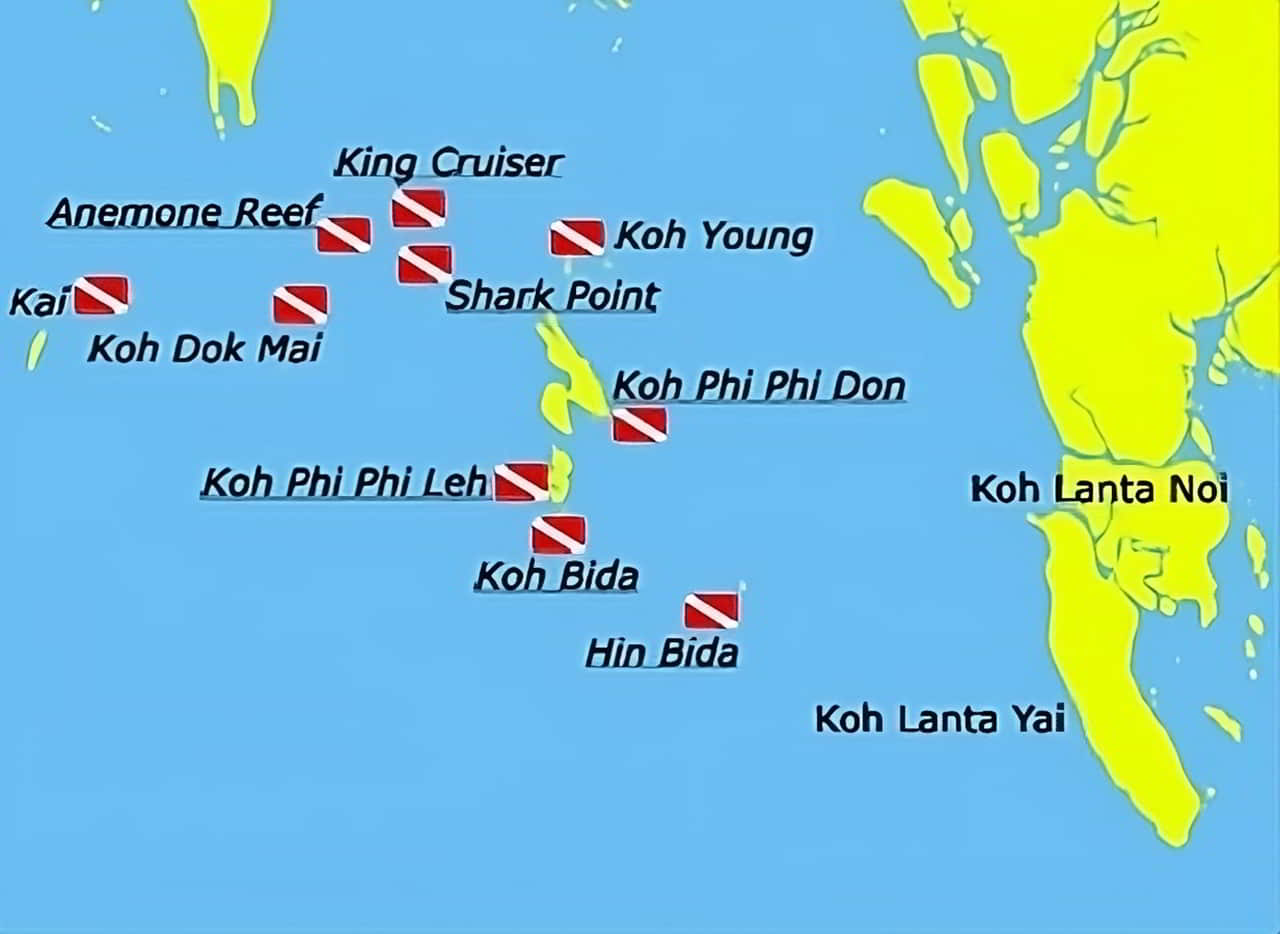 Hin Daeng et Hin Muang
The focal point for the majority of diving centers revolves around the two prominent sites of Hin Daeng and Hin Muang.
Hin Daeng, a substantial reef almost reaching the surface entirely, reveals a small limestone pinnacle defiantly emerging above the water. The reef gently slopes towards the depths, except for its southern tip, which offers a steep descent. It proves to be an ideal spot for both confident beginners and seasoned divers, with an average depth of 25 meters and a maximum depth of 50 meters.
Hin Muang, meaning the purple/pink rock, earns its name from the incredible abundance of pink and purple corals. With a greater depth than Hin Daeng – reaching 70 meters – it stands as a sanctuary for majestic manta rays.
Visibility at these two sites ranges from 5 to 40 meters, creating a captivating underwater aquarium experience.
In addition to these two diving hotspots, there are 5 other spots where divers are concentrated (the density of visitors obviously varies according to the level of divers)
These sites are only accessible from Koh Lanta during the high season - from November to April.
Koh Haa
As the name suggests, Haa (which means five) is a cluster of 5 small islets that host no fewer than 12 diving sites. It's the perfect destination for both scuba diving and casual snorkeling! Suitable for all levels and aspirations, with a maximum depth of 50 meters and visibility ranging between 15 and 35 meters. Three of the islands feature small white sandy beaches, adorned with some cliffs for climbing and diving into small lagoons.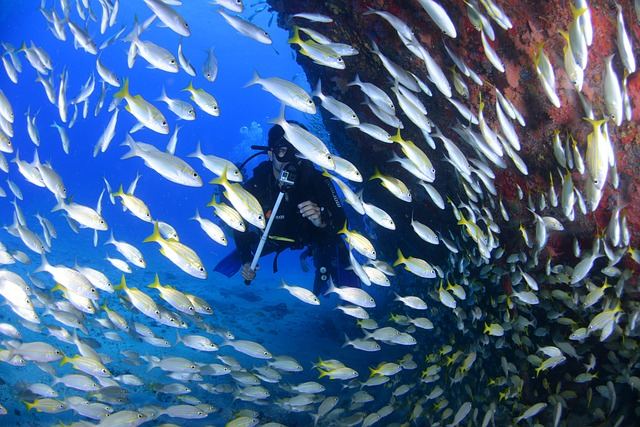 Koh Phi Phi
With more than 30 sites, it's the Mecca of diving. It's beautiful (for how long) but completely overcrowded… how many divers for a clown fish is hard to say. We don't recommend it.
Shark point
This is another very popular spot, with beautiful coral and lots of fish and, of course, leopard sharks… but as with Koh Phi Phi, it's crowded… Depth: 28 meters, visibility: 3 to 25 meters.
Anemone Reef
This reef is 600 meters from Shark Point and is covered in sea anemones and protects a wide variety of small, multicolored fish. Shallow at 25 meters, visibility is good from 3 to 20 meters.
The King Cruiser Wreck
This ferry, measuring 85 meters in length and 35 meters in width, inadvertently sank in 1997 and has since transformed into a miniature paradise for anemones and fish in a myriad of colors. Leopard sharks can also be observed in the area. However, due to challenging currents, this location is suited for experienced divers. The maximum depth reaches 33 meters, with visibility ranging from 3 to 15 meters.
Additional Information - Diving the MS King Cruiser Wreck:
The MS King Cruiser, a car ferry, now rests off the coast of Thailand as a recreational diving site.
The wreck is located at a depth of approximately 30 meters.
Despite the upper deck's collapse, the vessel remains largely intact.
Divers typically enter through the stern, exploring the car decks with machinery and passenger seating.
The collapsed foredeck is at 18 meters depth.
The site features abundant coral growth and marine life, including species like grouper, lionfish, leopard sharks, yellow snapper, and scorpionfish.
It offers a unique diving experience for divers keen to explore an underwater wreck.
Practical Information on Diving
Diving Safety in Koh Lanta
When exploring the underwater world of Koh Lanta, safety is paramount. Always dive with a buddy, adhere to your training level, and keep a close eye on weather conditions. Familiarize yourself with your equipment, including dive tables or computers, and know the location of the nearest recompression chamber on Koh Phi Phi. Respect marine life, avoid alcohol before diving, and follow dive briefings closely. Prioritizing safety ensures a secure and enjoyable diving experience in this stunning destination.
Insurance
It is strongly recommended that you take out travel insurance if you want to discover Thailand.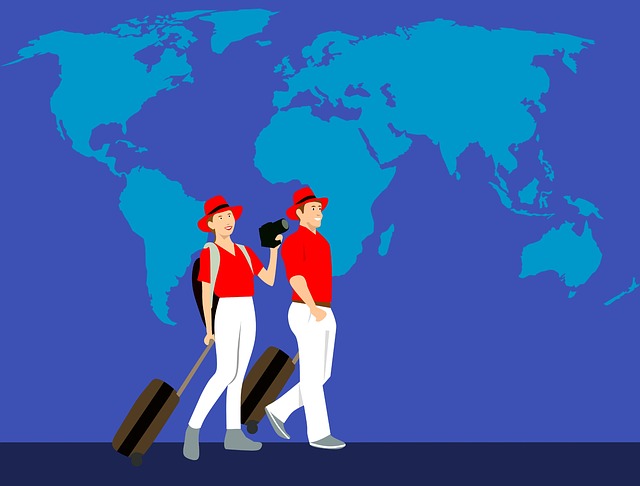 Assurances et voyages, conseils et comparatifs
All the practical and useful information at a glance on insurance: our summary Should you opt for it or not? What type of insurance is suitable? How long should it be for? Is my regular insurance adequate? Gain all the insights into insurance, receive guidance, and discover the best options without any hassle.
About Koh Lanta
Discover all the secrets of the islands around Koh Lanta in our comprehensive guide. From dreamy beaches to underwater adventures, find inspiration for your next trip. Read our guide now and get ready for an unforgettable adventure!