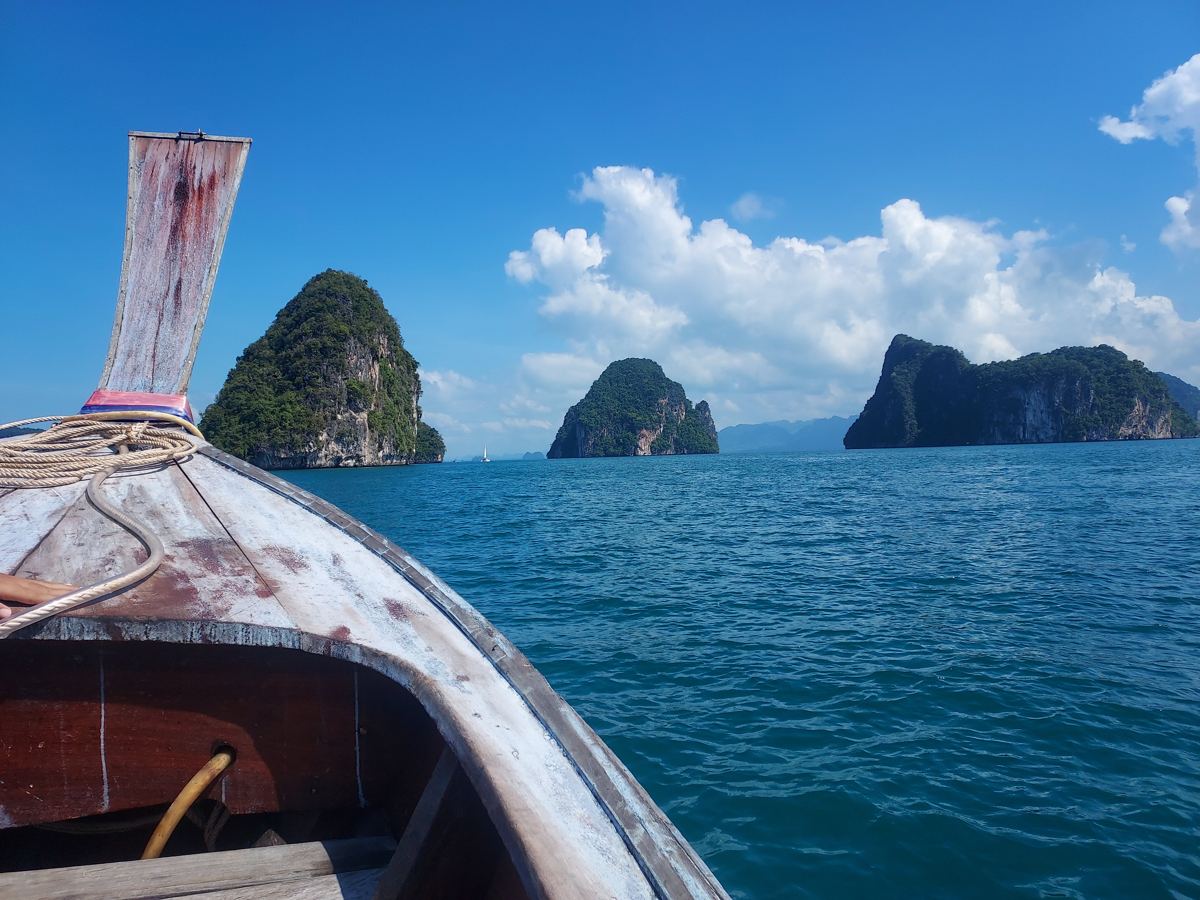 Island Exploration around Koh Lanta
Surrounding the renowned Koh Lanta along the entire East coast, there's a quaint archipelago boasting around ten islands. Ideal for diving enthusiasts or those yearning to play Robinson Crusoe, these destinations are accessible with varying degrees of ease, all without the assistance of Bear Grylls.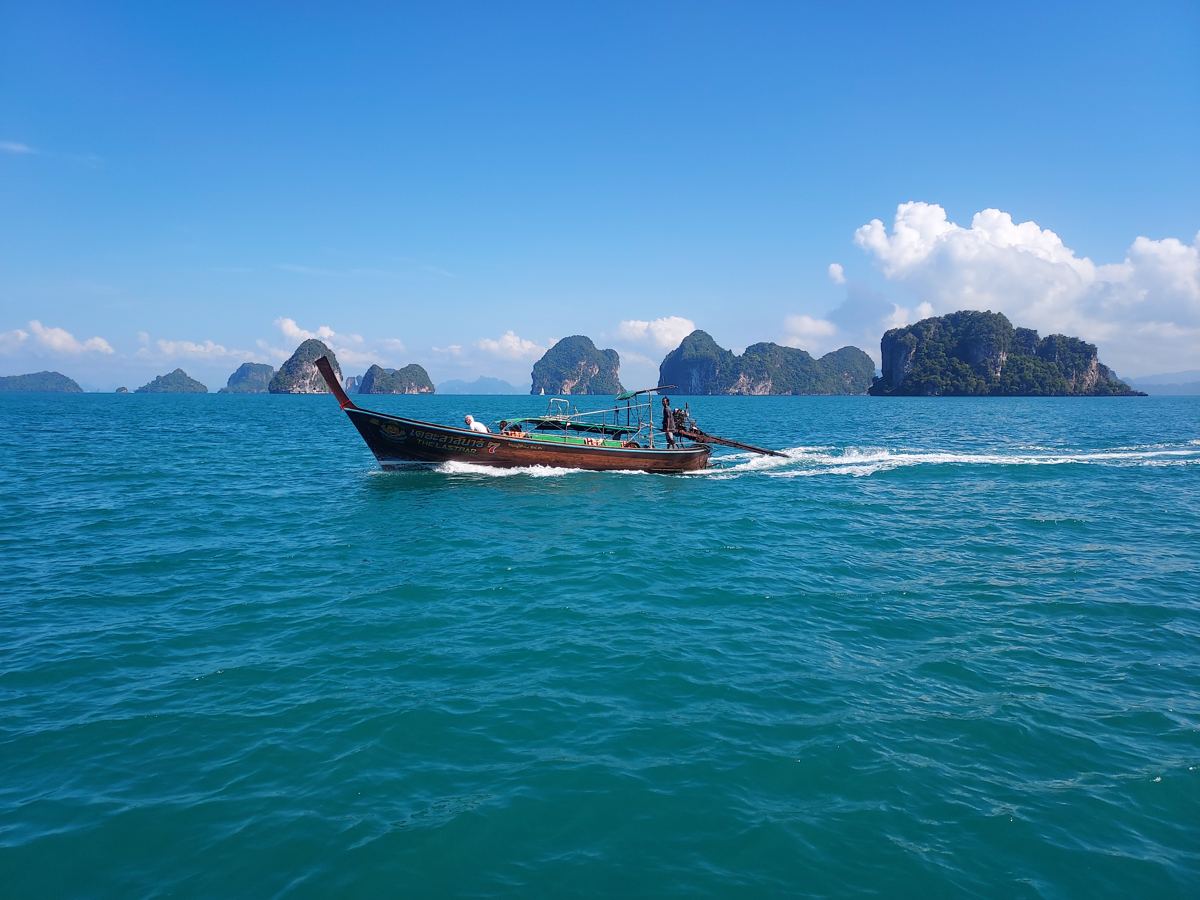 Discover the islands around Koh Lanta
Koh Lanta serves as a captivating destination for venturing into a few diving spots. Admittedly, there are those who claim that the waters of Koh Tao unveil even more stunning surprises—whether true or false remains a subjective matter. Nevertheless, the islands dotting the East coast of Koh Lanta offer enticing opportunities. Numerous boats set sail from the charming Old Town, where you can either bargain with independent longtail boat operators or explore options with agencies that facilitate both transportation and kayak rentals. The duration of these excursions varies, spanning from a few hours to multiple days, contingent upon factors such as the chosen island, weather conditions, and more.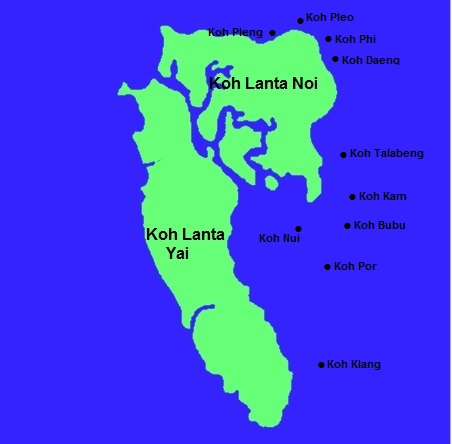 Islands in the Archipelago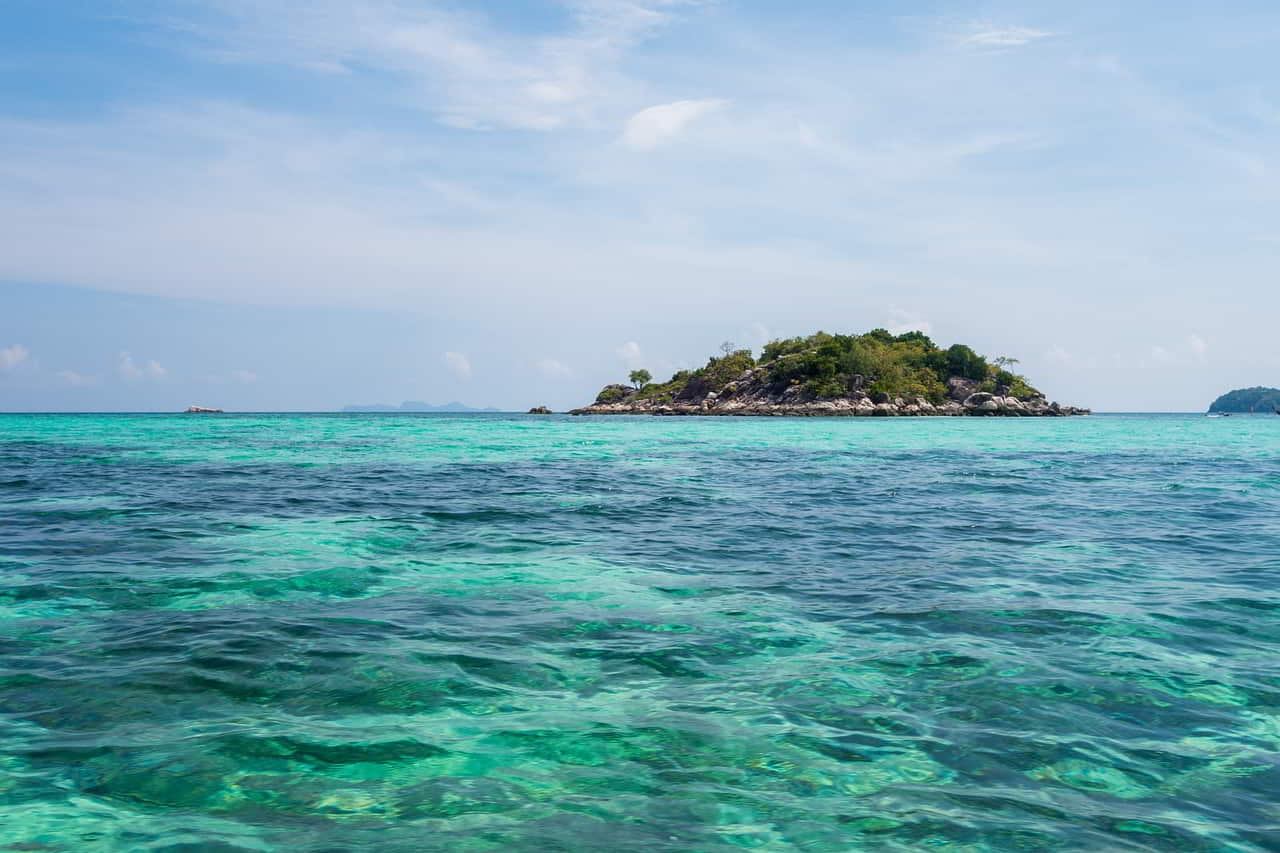 Koh Nui
Koh Nui : Certainly one of the tiniest islands on the roster, with a circumference of just 200 meters, this petite isle is an ideal haven for relaxation, tranquil swims, and, for the more passionate or romantically inclined, a truly enchanting spot for stargazing. Indeed, spending the night there is an option…
Koh Por
Koh Por : Towards the north of the island, you'll discover a beach with fine, golden sand—an ideal spot for a leisurely swim. Easily reached from Koh Lanta, it sits just opposite the port of the Old Town and is home to a vibrant fishing community. Complete with a small bank, a mosque, and a clinic, it may not be the most bustling island, but it certainly makes for a charming getaway.
Koh Kam
Koh Kam is a completely deserted island where only fishermen come to rest from time to time. With no infrastructure to speak of, it's an ideal place for swimming, fishing, relaxing and grilling fish!
Koh Talabeng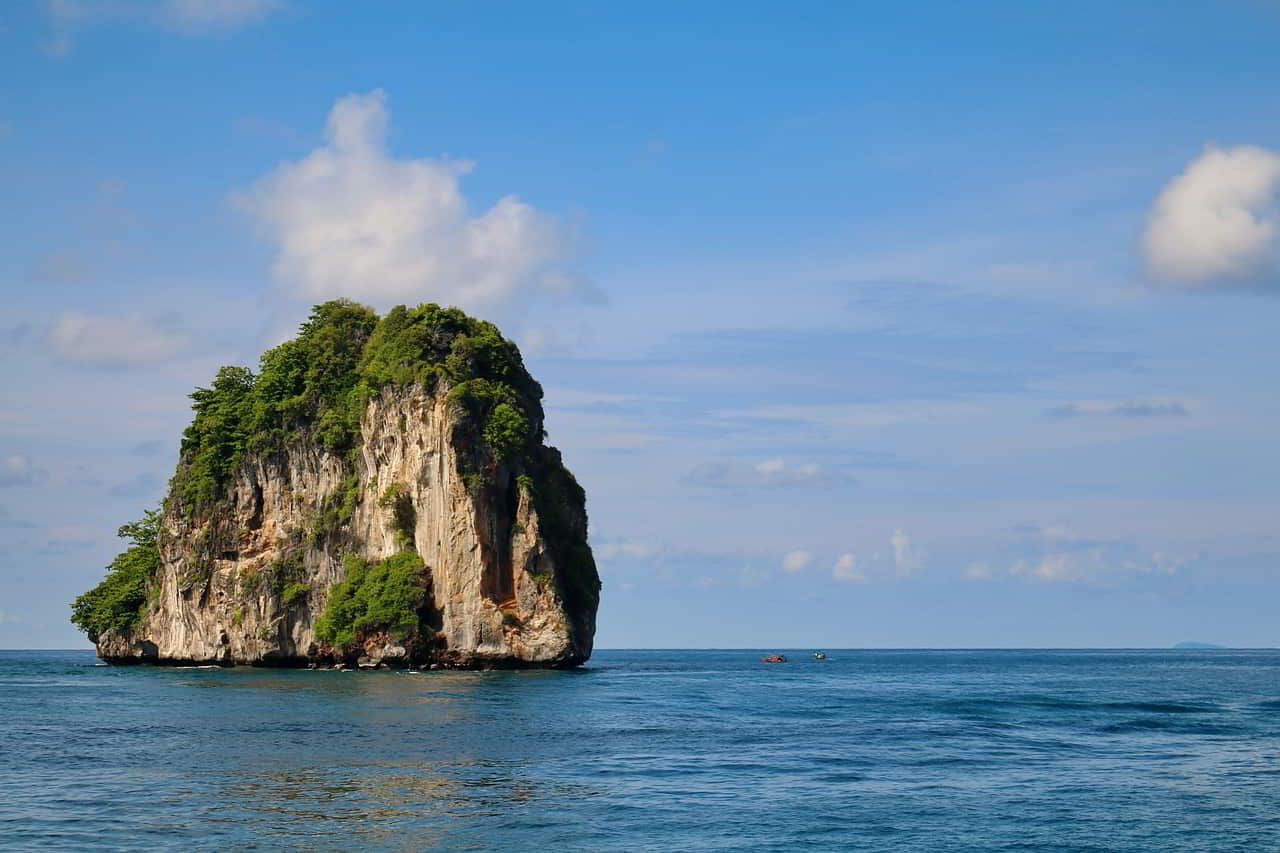 A substantial limestone monolith rising from the open sea, Koh Talabeng is an uninhabited island boasts serene coves and small, inviting beaches for leisurely swims. Ideal for snorkeling in the tranquil waters, you can also explore the entire circumference of the island by kayak. For those seeking adventure, scenic walks (and even some cliff climbing) reveal captivating caves—some enchanting, others slightly eerie. The occasional faint cries and playful shadows add to the intrigue, mostly attributed to mischievous macaques who roam about, either soliciting treats or pilfering snacks from unsuspecting visitors!
Koh Bubu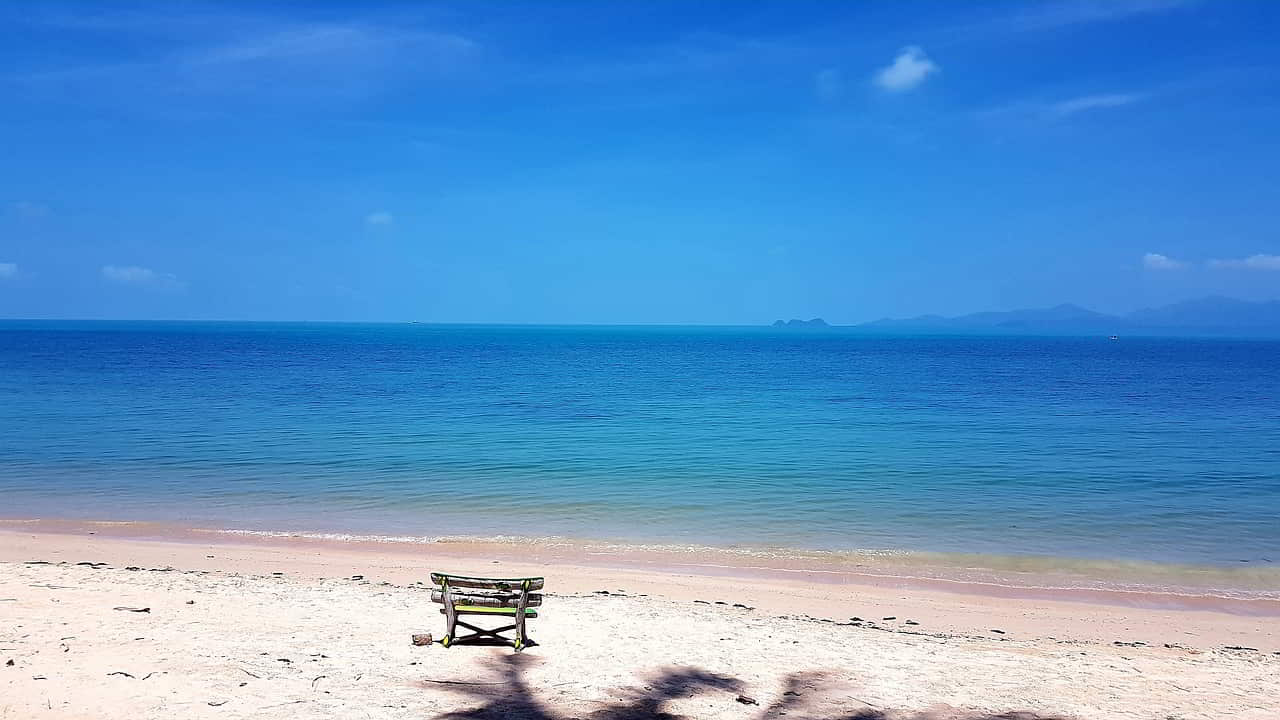 An island where you can truly unwind, play the part of Robinson Crusoe, all while relishing in recently built bungalows. The water is nothing short of crystalline—a breathtaking spot for both swimming and diving. Here, you seamlessly shift from the hammock to the sea, and then to a charming restaurant serving delightful snacks. The atmosphere on Koh Bubu is incredibly relaxed, an ideal escape from the hustle and bustle of a tourist-crowded island…

Best Time to Visit the Islands around Koh Lanta
High Season (November to April):
- The islands surrounding Koh Lanta are at their best during this period.
- The climate is dry and sunny, creating perfect conditions for activities such as island hopping, snorkeling, and diving.
- Sea conditions are calm, providing excellent visibility for underwater activities.
- The temperature stays agreeable, with readings ranging from 25°C to 35°C.
- Between December and February, the region experiences peak tourism, marked by higher price levels and an influx of visitors.
Shoulder Season (May and October):
- These months mark the transition between the wet and dry seasons.
- Prices are lower, and there are fewer tourists compared to the high season.
- While occasional rain showers and somewhat choppier seas might occur, the overall weather remains enjoyable.
- It's a good time for budget travelers who want to explore the islands without the crowds.
Low Season (June to September):
- This is the rainy season in the region, including the islands around Koh Lanta.
- There's a higher chance of rainfall and occasional storms.
- Many businesses on the islands may close during this period.
- During this period, costs are at their minimum, offering the most budget-friendly opportunity for a visit.
- Travelers who don't mind rain and enjoy a quieter atmosphere may find this time appealing.
About Koh Lanta
Discover all the secrets of the islands around Koh Lanta in our comprehensive guide. From dreamy beaches to underwater adventures, find inspiration for your next trip. Read our guide now and get ready for an unforgettable adventure!