Bangkok Night Market
Bangkok has many night markets of all sizes, in all districts. For a quick and easy way to discover the night markets, here is a selection of the best and coolest night markets in Bangkok.
The Covid-19 pandemic had a huge impact on the night markets. Many of them have closed. Since June 2022 and the gradual return of tourists, new markets are emerging and other (older) markets have made changes (more or less important).
Chinatown Night Market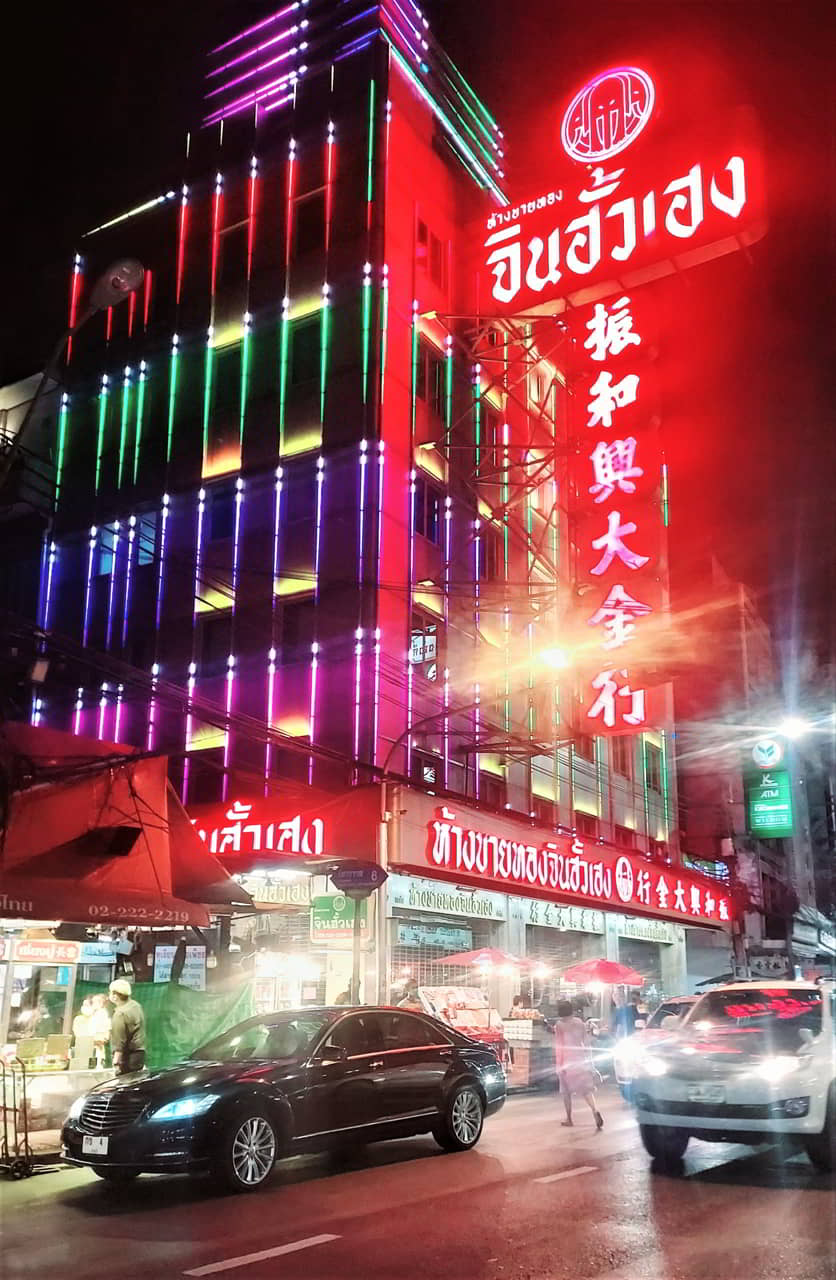 The must-see
The Chinatown Night Market is located on Yaowarat Road. This is a must-see night market. In the late afternoon, street food stalls are set up on Yaowarat Road. A market that will appeal to those who are curious about Asian cuisine and who like to take pictures. This market is a trip within a voyage, so don't hesitate.
Jodd Fairs Night Market
The One Ratchada Night Marke
Palladium Night Market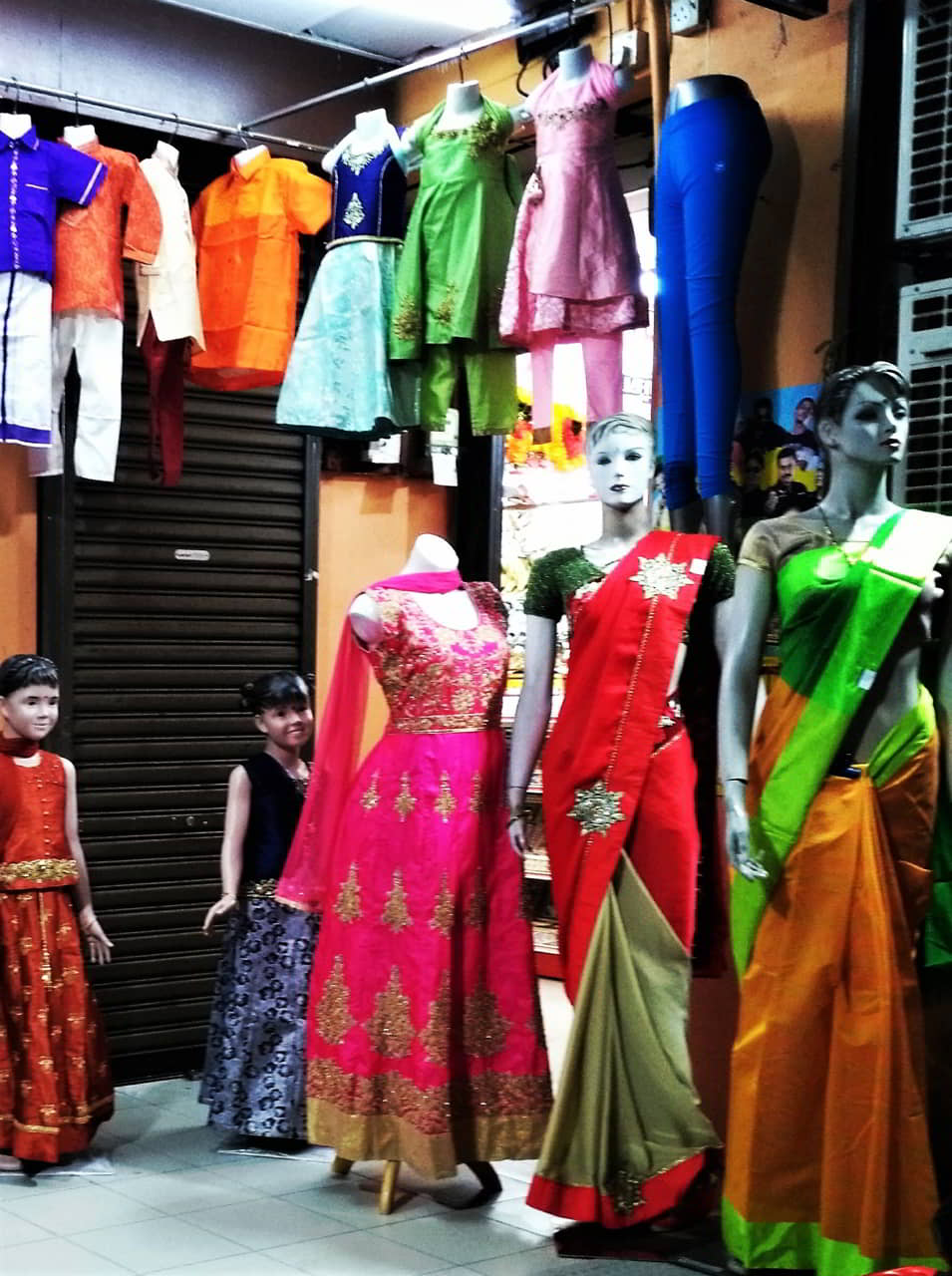 For cheap clothes!
Palladium Night Market is a small night market. It opens in the late afternoon in front of the Palladium Shopping Centre. You can find everything: clothes, souvenirs, electronic devices… with very good prices. Not all the products are of the highest quality, but you can find what you need, especially for gifts.
Note: This market is dedicated to sales, no animation, no bar, no restaurant directly in the market.
Asian The Riverfront Night Market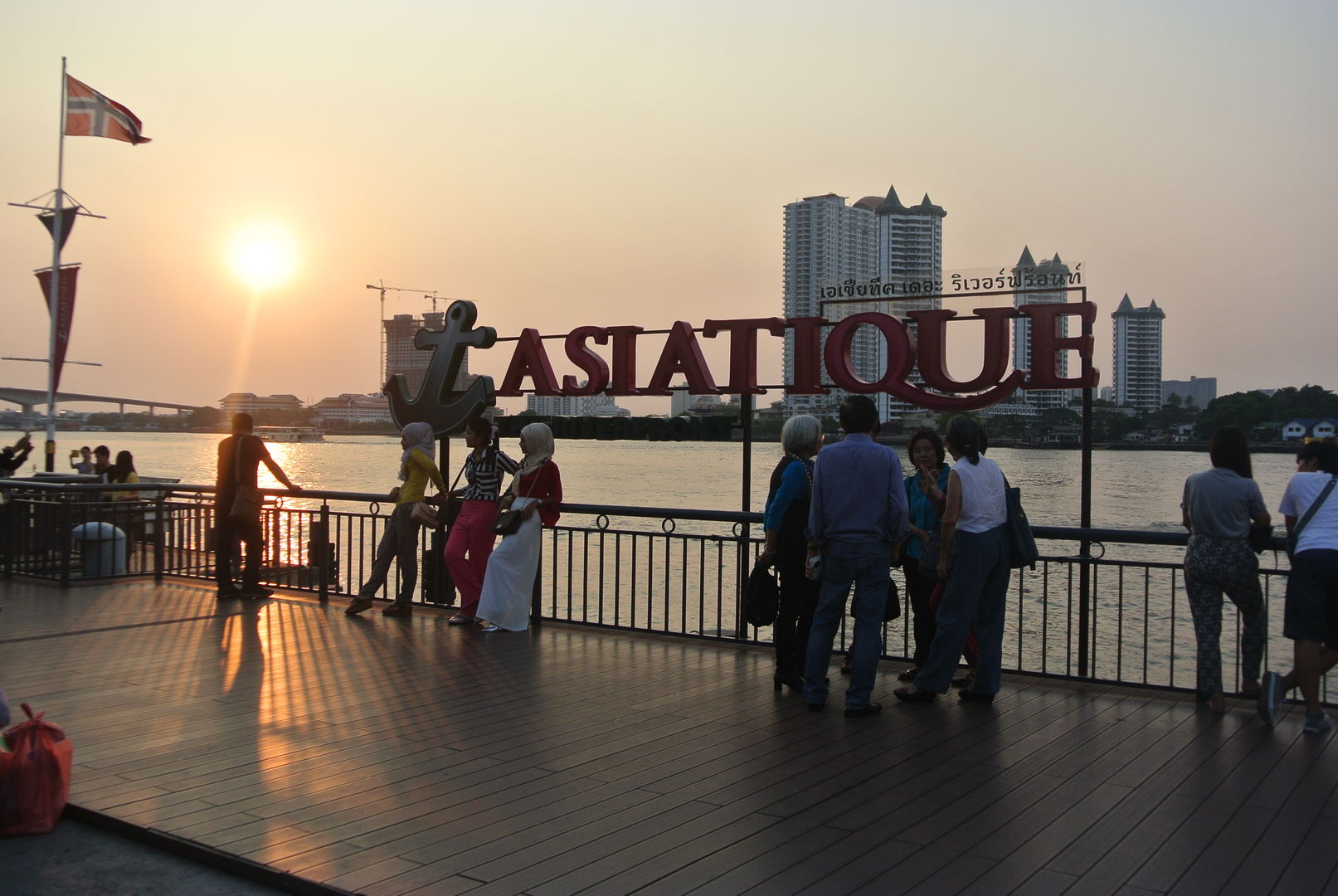 Tourist night market but not only …
Asian The Riverfront is mainly for foreigners. The prices are higher, but the offer is important whether it's clothing, souvenirs, handicrafts, decorative objects or equipment for the house, etc. There are also restaurants and bars that take full advantage of the riverside esplanade.
There are Thai massage parlours, a traditional Thai doll theatre, a Ferris wheel, a Thai boxing gym (Muay Thai fights take place every evening between 8pm and 9.30pm). The famous transformist and ladyboy cabaret the Calypso (with its restaurant).
Open every day from 5pm to 12am.
Transports : the easiest way is to take the free shuttle (boat) from Saphan Taksin harbour (BTS) or the cheapest way : from Saphan Taksin station take the bus n°1.
Khlong Toei Night Market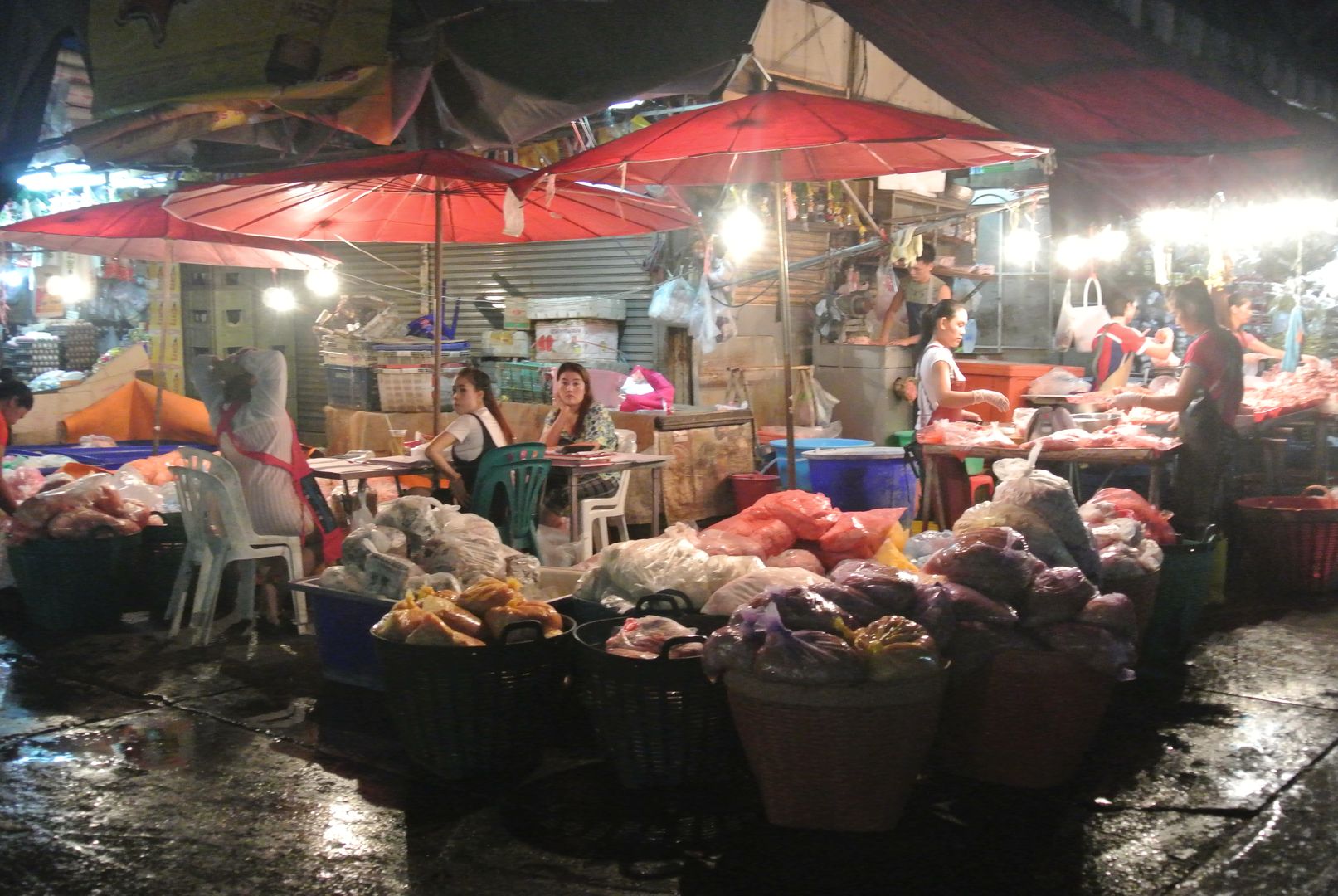 Local night market!
Khlong Toei is the market of fresh products: fruits, vegetables, meats, fishes, all food products are present there.
The Khlong Toei market is above all a place where you can observe the commercial life and all the essential functioning of the food industry in a capital city.
It's open 24 hours a day, but the main activity takes place in the evening.
How to get there?
- Bus: 22 45 46 102 107 109 115 116 149 173 180 507 519 544.
- MRT: Khlong Toei station or Queen Sirikit National Convention Centre station.
Indy Night Market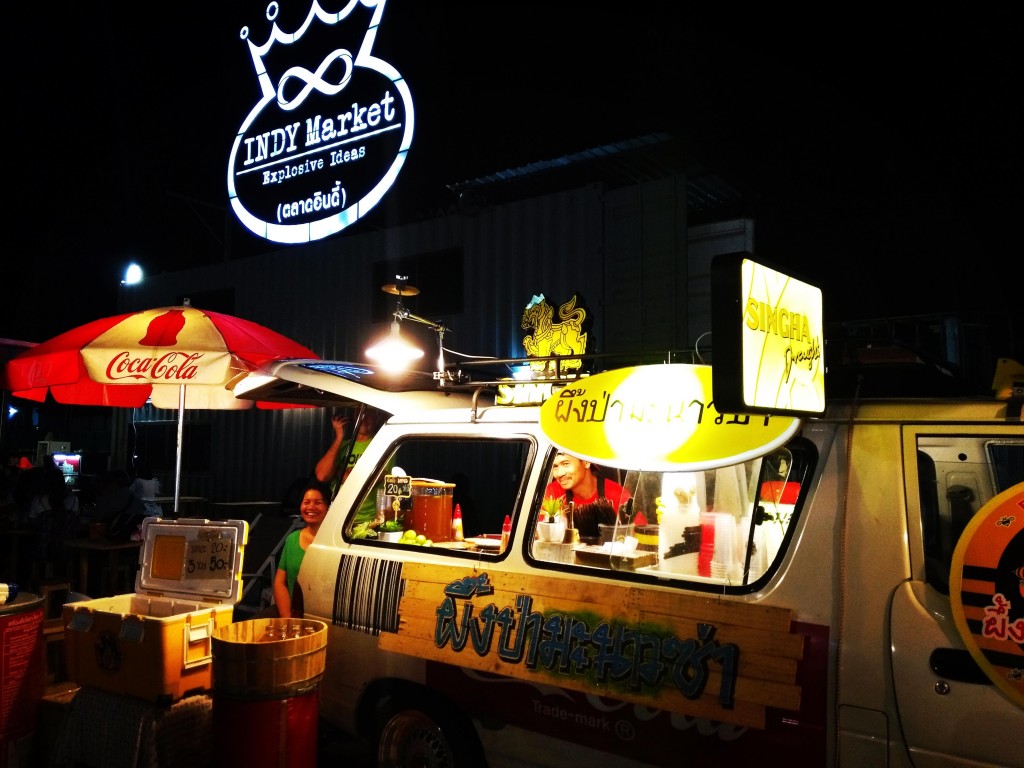 Thai Youth Night Market
Indy Night Market is a cool little market. No tourists, just locals from the Thomburi area. The market is on the west side of Bangkok and far from the BTS or MRT. No exorbitant prices and friendly people. There are many food stalls and also bars with big (Thai) sound.
Open every day from 5pm to 12am.
BTS Wongwian Yai + taxi
Japanese Night Market at Ichiba Station - อิชิบะ สเตชั่น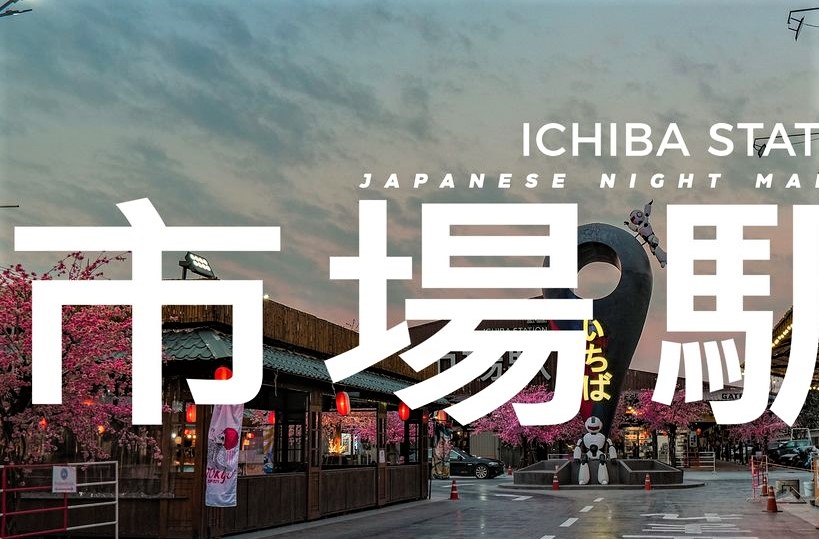 Night markets far from the city centre
Ichiba Station is a night market with a central theme: Japan. Visitors come mainly for the Japanese food stalls and decoration. You feel like you are in Japan. Great for photos.
Note: not all stalls are operational (November 2022), the market is slowly changing.
Srinagarindra Train Night Market (Srinagarindra)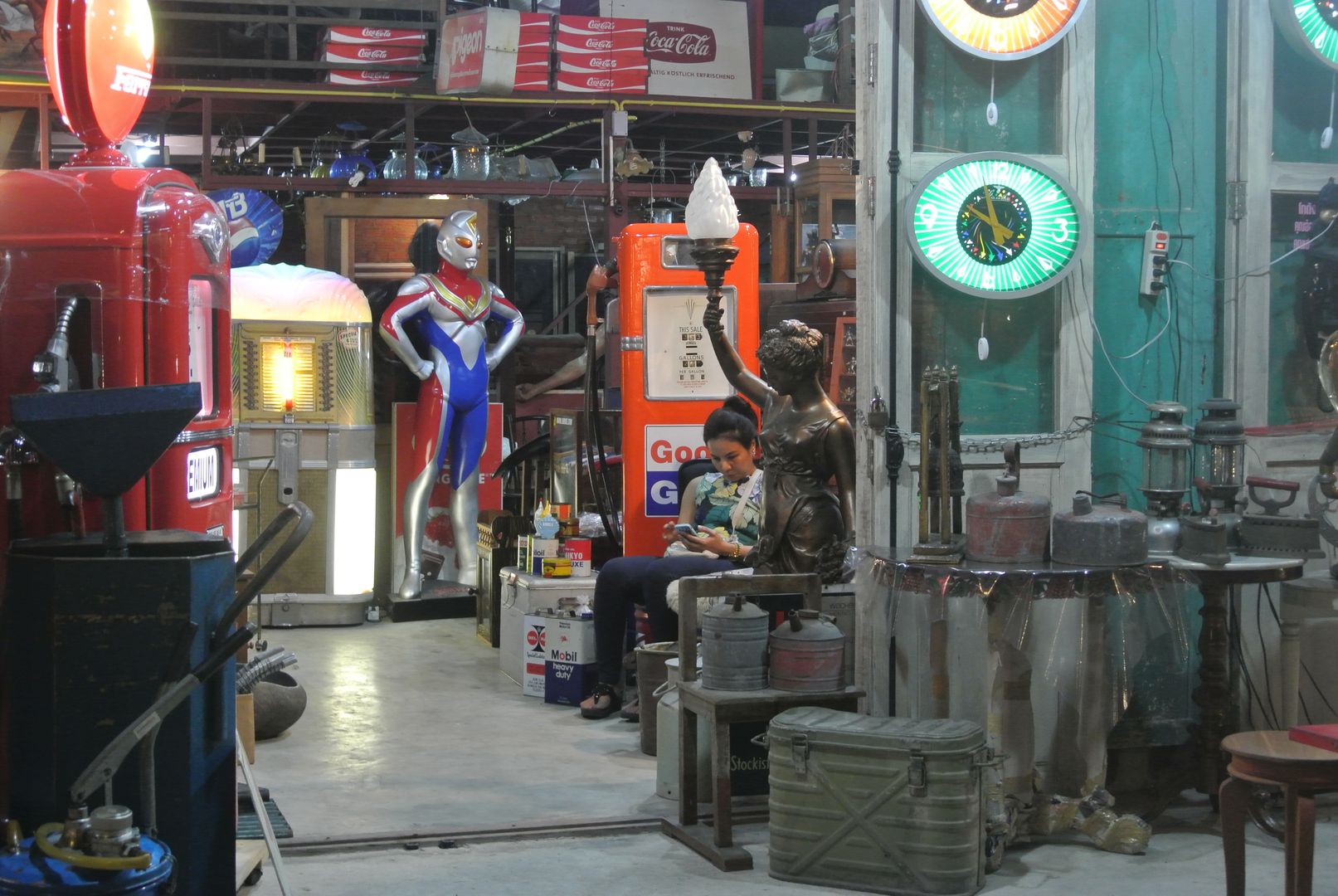 Night markets far from the city centre
The Srinagarindra Train Night Market is famous for its second-hand goods. You can find everything from charming furniture and small decorative items to clothes and more. The decoration of the market is vintage with old cars, objects from the 50s and 60s, … There are certainly surprises for bargain hunters.
This market allows second-hand enthusiasts to haggle and have a drink in a place mostly frequented by locals.
Transport: On Nut BTS station, go to On Nut Road, 200 metres from the exit. Walk 300 metres to the bus stop. There are three options:
The easiest, take the collective taxis No. 4 which will drop you off in front of the entrance. The ticket costs 7 baht.
2ᵉ option: take bus 519 which will drop you off at the corner of Soi 51 and then take bus 145 which passes the market.
Take a taxi or motorbike taxi from the BTS.