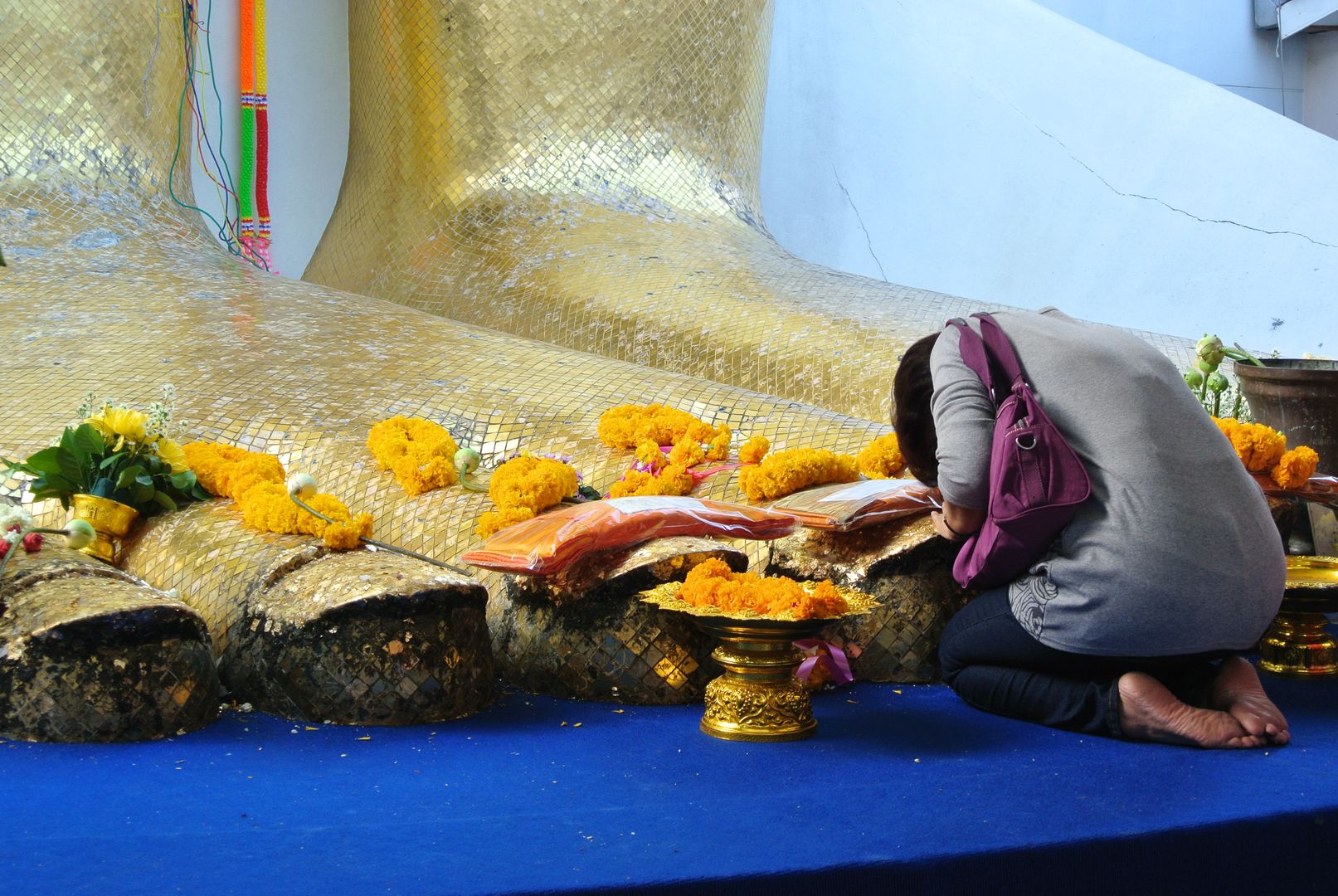 Things not to do with Buddha
What are the things you should not do in a Buddhist place? with a representation of Buddha? etc. Some answers.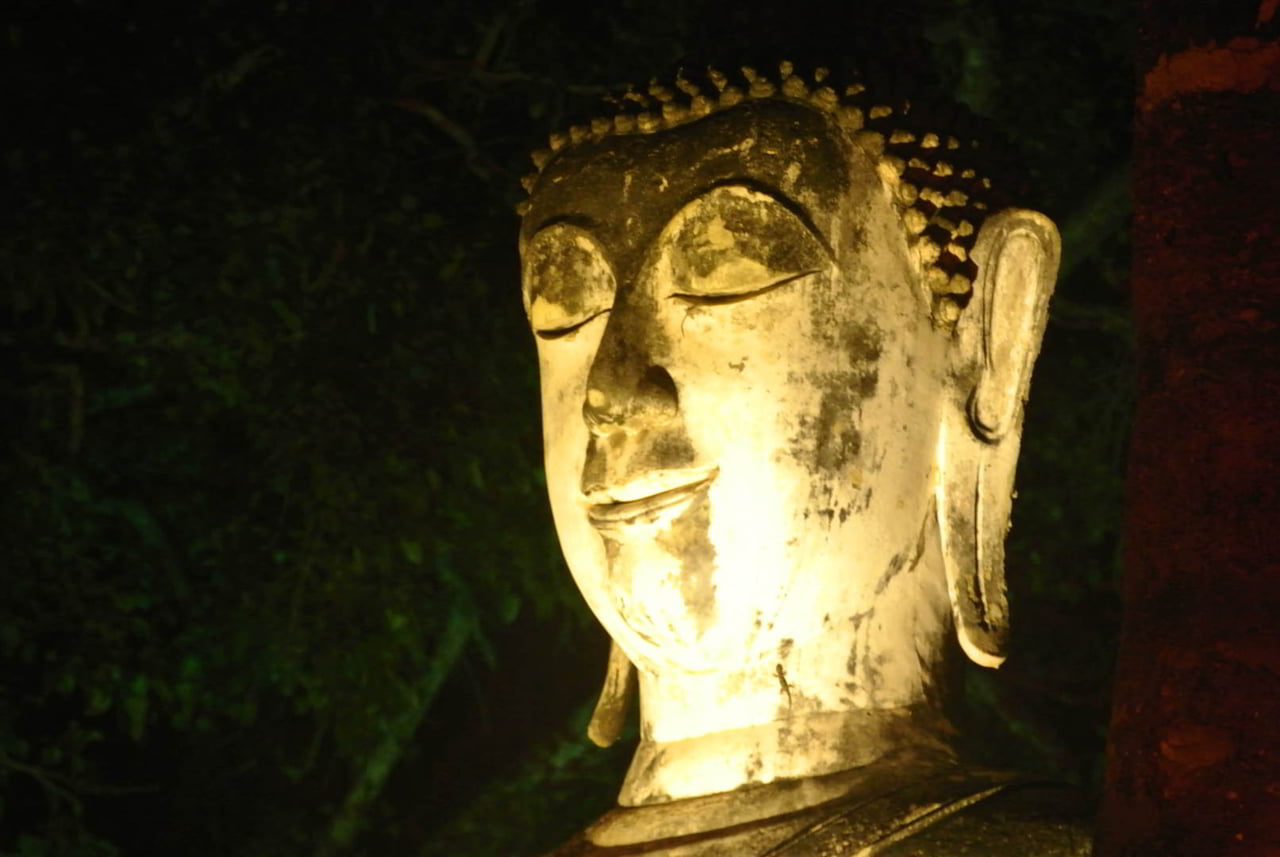 A state religion
Thailand is one of the few countries in the world to have adopted Buddhism as a state religion. Plud 80% of the population is Buddhist. Traveling in Thailand (as in Laos, Cambodia, Myanmar and Vietnam) requires a minimum of knowledge about respect for traditions.
There is a whole know-how and politeness to know, to respect the traditions and sensibilities of this religion.
In recent years, tourists have had behaviors that have touched the Thai: show their buttocks in front of Wat Arun, stomp a sacred bell, etc.
Each time the people were arrested. And each time, these people said they did not understand. Easy answer but totally hypocritical. Indeed, in each of these cases, the outrage is easy to understand. It is obvious that showing one's buttocks in a sacred place does not need a long development to understand the lack of respect.
However, there are sometimes offensive acts or behaviors that can escape even the most benevolent minds.
We will examine some of them …
Practices and knowledge
In order to sensitize travelers to the prohibitions of sacred places and representations of Buddha, the governmental association 5000s.org has published a book and in particular opened a site to better communicate the rules of politeness.
Travelers arriving at Bangkok International Airport can see this prevention work on large posters where it is written:
"Buddha is not for decoration

Respect is common sense "

Essential reminders
The Buddha image should not be used in any way and on any object: T-shirts, pants, plates, slippers, etc. it's no !
Buddha image can not or should not be tattooed. A tattoo of Buddha is generally very badly perceived in Asia.
Note: Do not confuse tattoos representing Buddha and sacred tattoos : Sak Yant.
Buddha statues are not objects of interior decorations. Having a statue requires an altar, a sacred place. It is not used as a book press or for any other purpose.
The Buddha statue is not a souvenir object.
The use of the term Buddha for an object (a CD for example), a restaurant (Buddha bar) or name his pet Buddha is not respectful.
It is recalled that all mercantilism around Buddha is prohibited … Here, things are not so simple and are confused …
Large statues are not promontories for selfies. We keep a sufficient distance and we do not climb!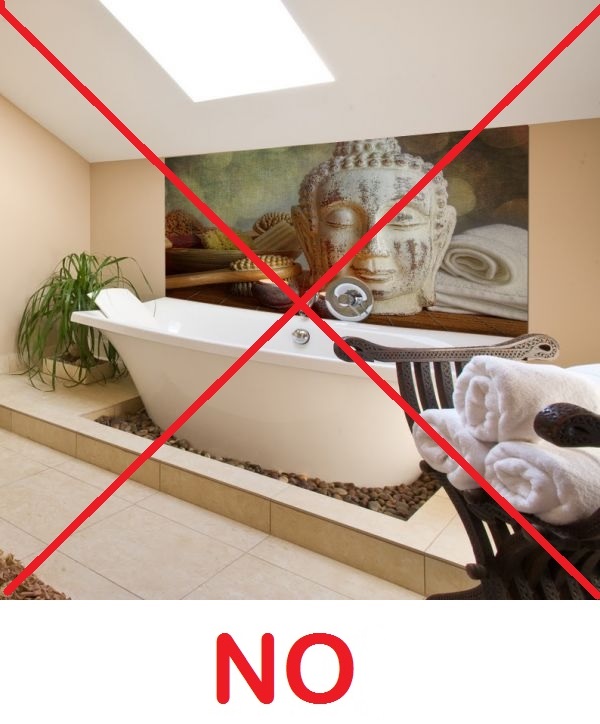 Good manners
The rules of politeness of a culture are multiple. The most difficult for a traveler is to understand the rules and implicit standards of politeness. It is easy to observe a greeting to be in the capacity to reproduce - perhaps by committing one or two odd ones but the intention is present.
Rudeness can sometimes be due to a lack of observation and questioning. To enter a house or temple, you have to take off your shoes. By observing, we can see that the way of sitting is also very important. Indeed, sitting down is a commonplace gesture, but it can be offensive if you are not careful. For the Buddhism, feet are considered the most impure part of the human body. It is therefore imperative to put one's feet back when one sits in a temple. The feet must never be in the direction of a representation / statue of Buddha or a monk. When you know that, you can understand the reasons for the general anger and resentment towards this Chinese tourist who hit his foot with a sacred bell.
The main lesson from this example is that it is necessary to observe, be careful and ask questions. Politeness begins when one stops believing that one's practices are absolute truths.