Bangkok : The One Ratchada Night Market
New night market in Bangkok: The One Ratchada opened at the end of September. It replaces the famous Train Night Market Ratchada (Talad Rot Fai). Small visit in this new Night Market. All the info and our opinion.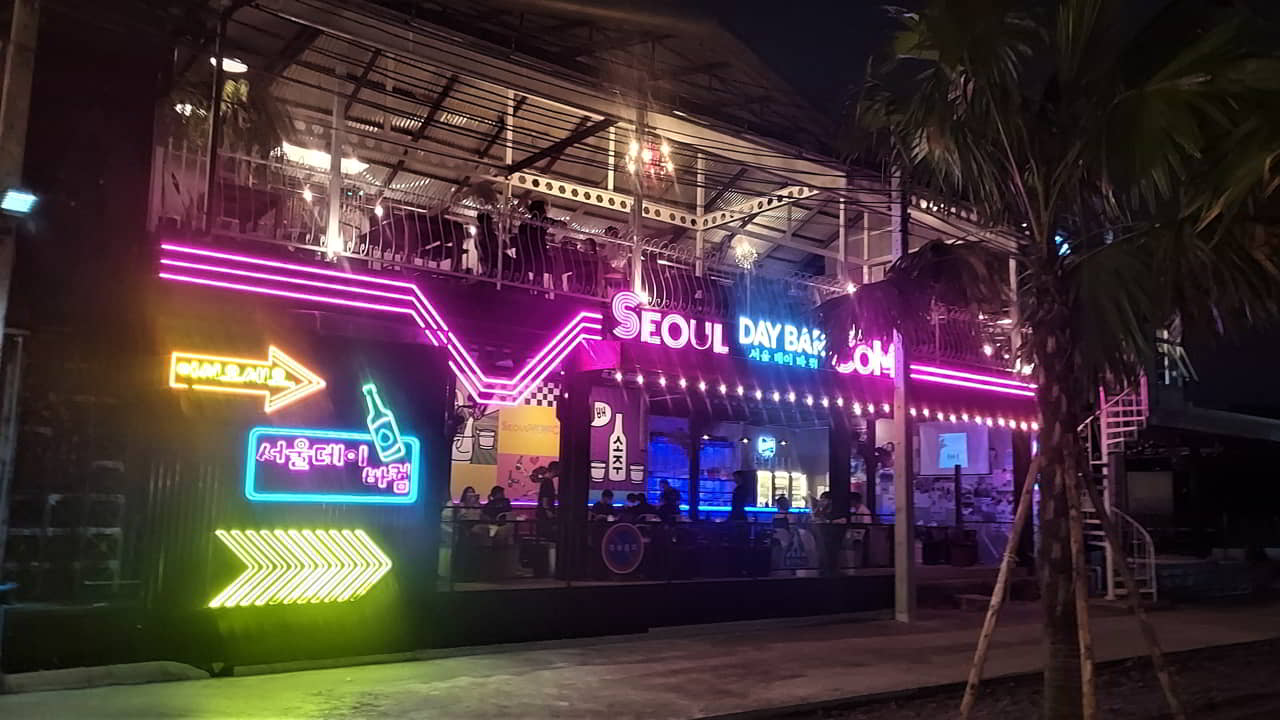 Goodbye Ratchada Train Night Market
The Train Night Market Ratchada or Talad Rot Fai was known for its colourful tents and container bars. The pandemic has killed this festive place in Bangkok. We used to go to this Night Market for its small shops and especially for its street-food stalls. At the back were several bars. Each one was fighting for the sound space with rock or electro mixes. Goodbye Train Night Market, now it's The One Ratchada.
The One Ratchada Night Market
Bye-bye to the multicolored tents and make way for the cream-colored tents. Larger, more spacious, these tents offer traders better conditions for selling. It's clean, it's tidy, the style is homogeneous. Wood and metal are used in a very 'Swedish furniture' style. I might as well say it straight out: "It's not true love".
At The One Ratchada Night Market, we find the usual layout with, on one side, the stalls for eating, and on the other, the usual things: clothes, shoes, phone covers, gadgets, etc. In short, nothing very surprising.
The One is not yet the place to listen to music all night. Indeed, the bars overlooking the old market and the bars at the back of the market have left empty spaces. Hopefully new businesses will move in soon to improve the atmosphere.
The One… not yet
The market is new. It certainly needs to find its style. What is certain is that the market is ideally located: the MRT is just a few steps away and the vibrant Asok district is just a few blocks away. But for now, something is missing.
If you're staying in a hotel away from the Ratchada district, this is not a must-visit. There are other night markets in Bangkok and some of them are worth a visit. For now, The One Ratchada has to prove itself!
Essential information The One Ratchada Market Night Market
Read more