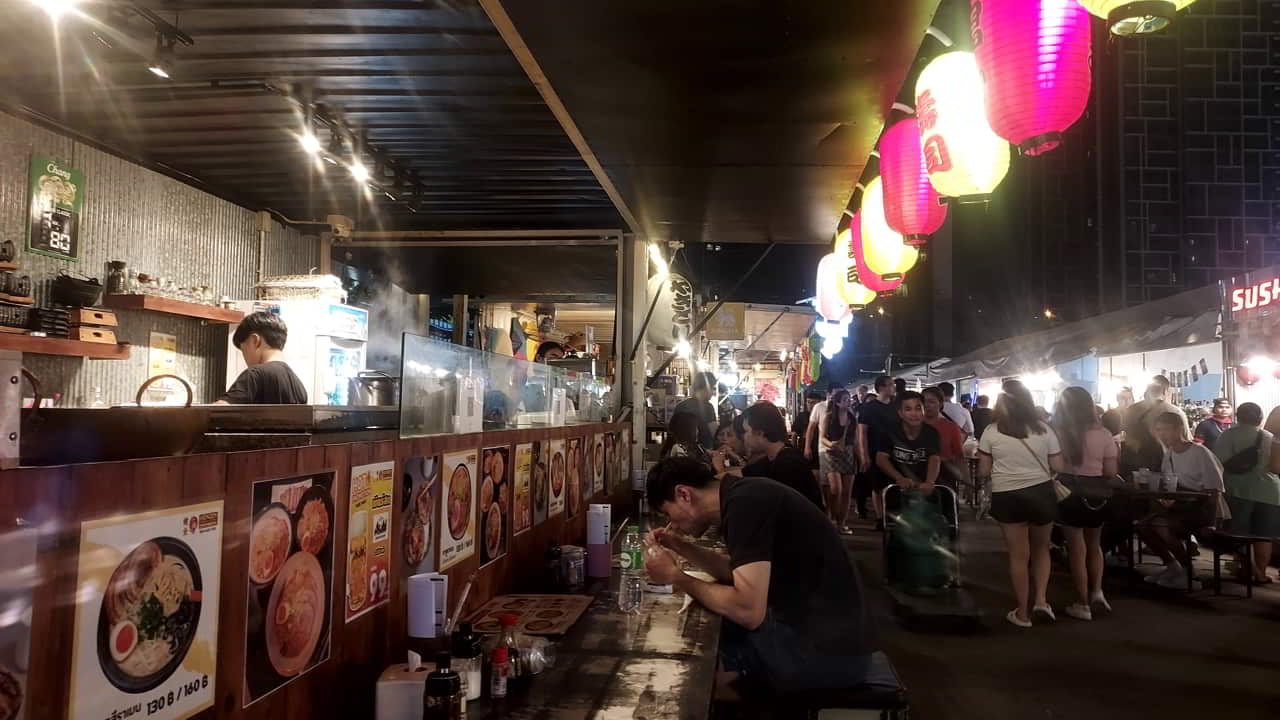 Jodd Fairs Night Market: Bangkok's Night Food Fiesta
Experience the nightlife of Bangkok at Jodd Fairs Night Market. Delight in diverse street eats, shop for treasures, and find seamless enjoyment with practical tips on dining, seating, and transportation…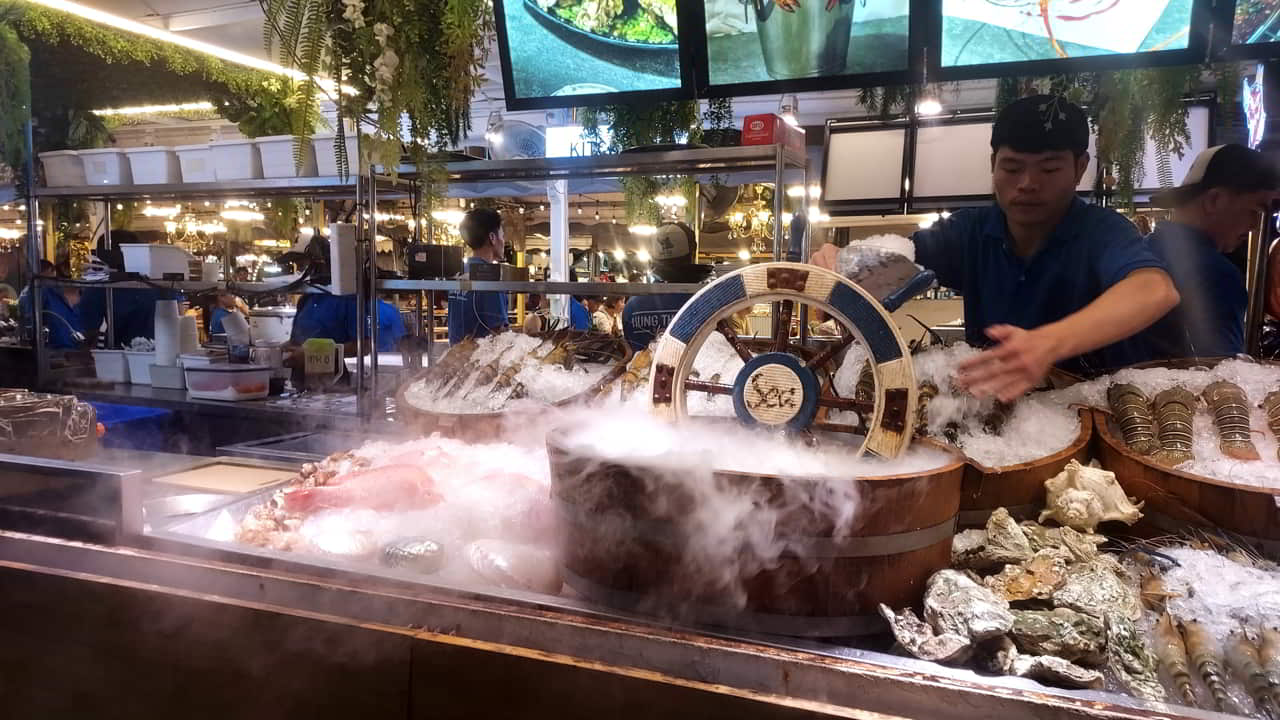 Situated in Bangkok's Rama 9 district, the Jodd Fairs Night Market stands out as one of the city's most renowned night markets. Boasting hundreds of stalls that showcase a diverse array of items, including food, drinks, and clothing, it is a must-visit for anyone exploring Bangkok.
One significant advantage of Jodd Fairs is its convenient accessibility via public transport. Whether you're looking to gather with friends for dinner or simply unwind with a refreshing drink, this night market provides the perfect setting.
Jodd Fairs Night Market: Night Food Fiesta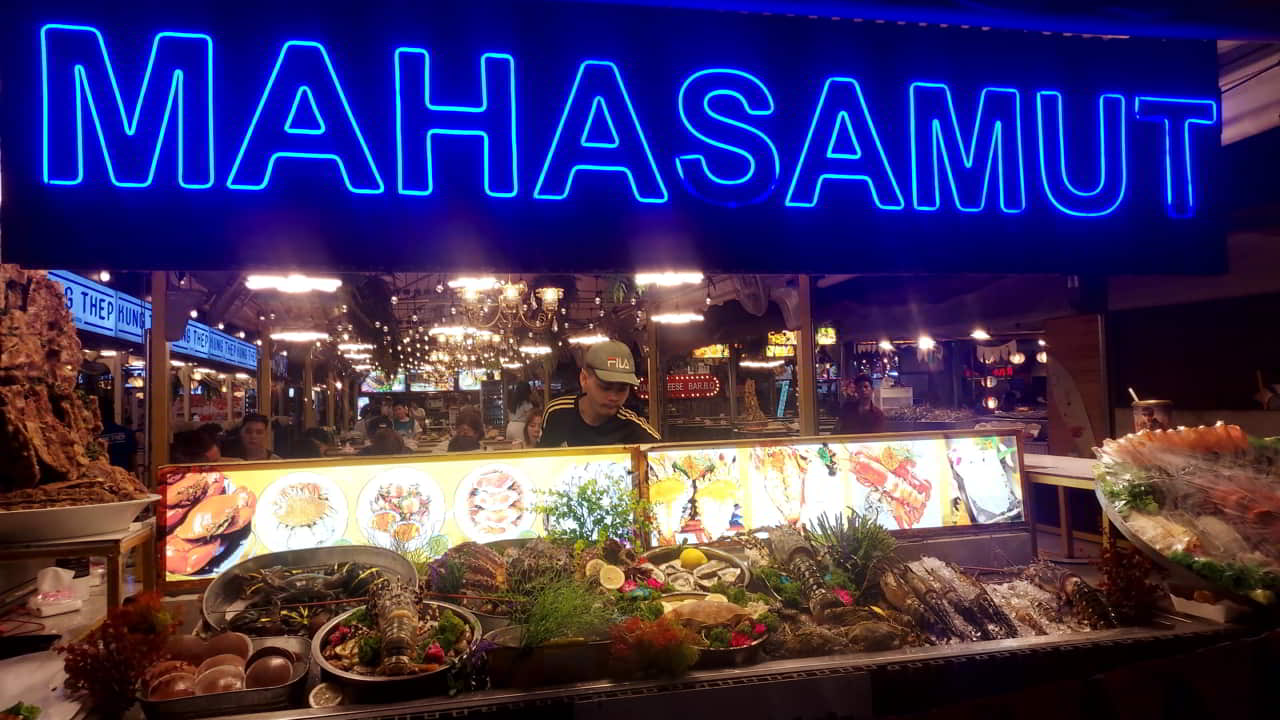 The Jodd Fairs Night Market boasts over a hundred stalls, each presenting a diverse array of items ranging from food and beverages to clothing and various other products.
The primary allure of the Jodd Fairs Night Market lies in its exceptional culinary offerings. Visitors are presented with an abundance of choices, as dozens of food stalls showcase a variety of options. From savory meat kebabs and Thai specialties to Korean and other international dishes, the market also features a tempting selection of street food.
For vegetarians and vegans, the options at the Jodd Fairs Night Market are somewhat limited. The market predominantly centers around fish and seafood, with a notable specialty being the Pork Bone Spicy Soup.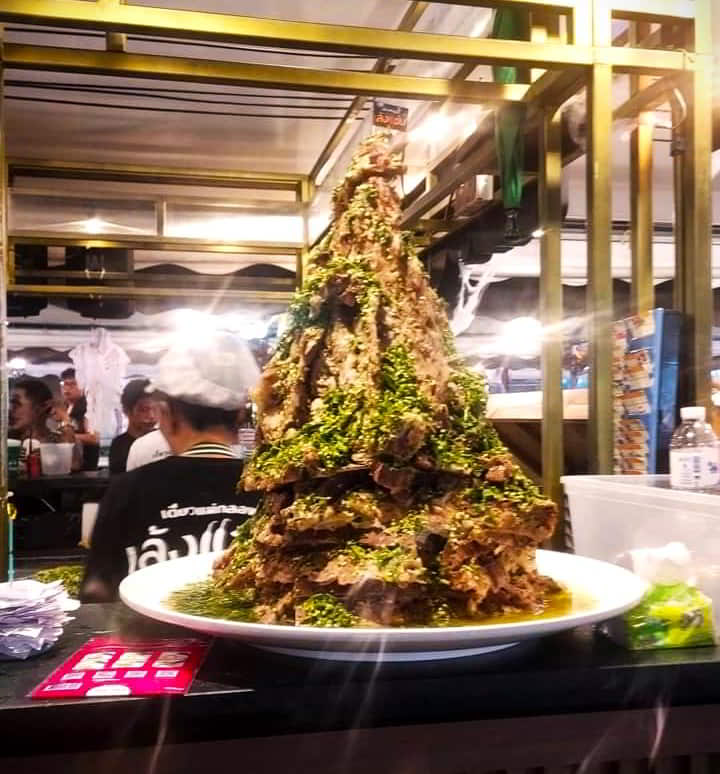 Pork Bone Spicy Soup
The renowned Pork Bone Spicy Soup, commonly referred to as Leng Saeb, has become a sensation in various markets. This spicy pork soup is a captivating fusion of traditional Thai flavors, harmoniously blending elements of spiciness, sourness, sweetness, and savory notes. Undoubtedly, it stands as a delectable and unforgettable Thai street food delicacy.
Additionally, the Jodd Fairs Night Market offers a delightful array of desserts and sweet beverages. Beer enthusiasts can rejoice, as the market features numerous stalls dedicated to craft beer and international brews, including options from Japan and Korea.
Jodd Fairs Night Market: Souvenir Shops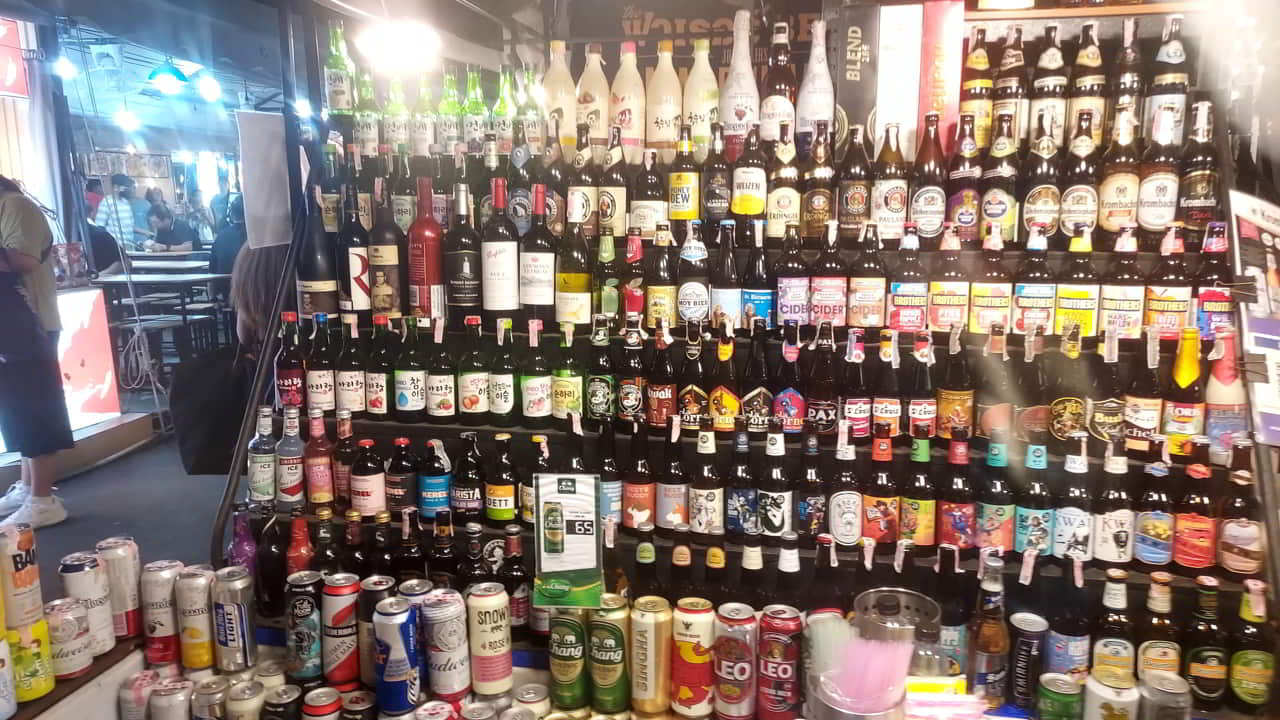 A night market wouldn't be complete without a diverse range of stalls offering clothing, jewelry, souvenirs, phone gadgets, beauty treatments like nail services, and much more. Prices are reasonable and are typically displayed, eliminating the need for negotiation. Payment can be made in cash, or for those with a Thai bank account, by scanning a QR code.
At Jodd Fairs, you have the chance to purchase a few souvenirs before concluding your visit. While it may not be the place to uncover rare gems, the market provides ample opportunities for a bit of shopping before your departure.
Tips for enjoying Jodd Fairs Night Market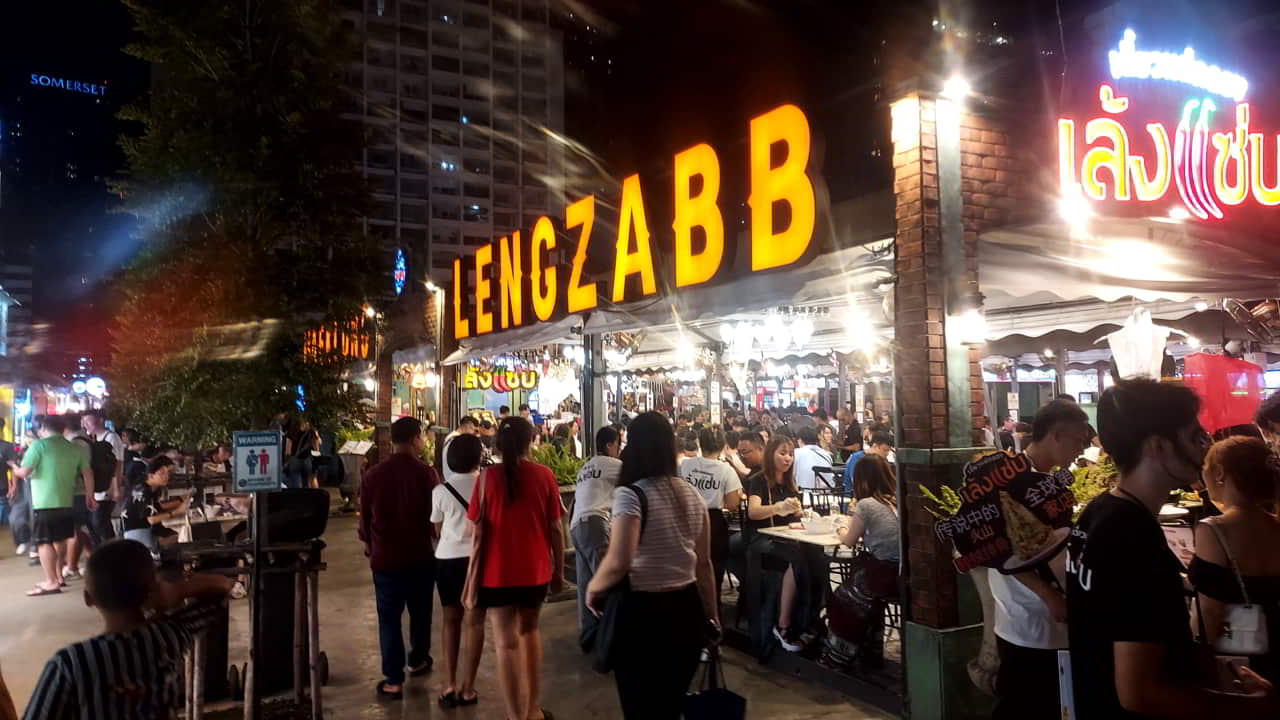 Tip 1:
Jodd Fairs is segmented into two parts. The northernmost section features a multitude of restaurants equipped with spacious tables. Prices in this area tend to be higher compared to the restaurants situated to the south of the market.:::
Tips 2:
For those seeking a seating arrangement, arriving early is advisable. By around 7:30 pm, securing an outdoor table, particularly on weekends, can become challenging.
Tips 3:
If you're looking for a lively atmosphere with music and drinks, consider heading to One Ratchada Night Market, which is just two MRT stops away. While Jodd Fairs Night Market is fantastic for dining, One Ratchada Night Market offers a vibrant scene for music and beverages.
Practical information about Jodd Fairs Night Market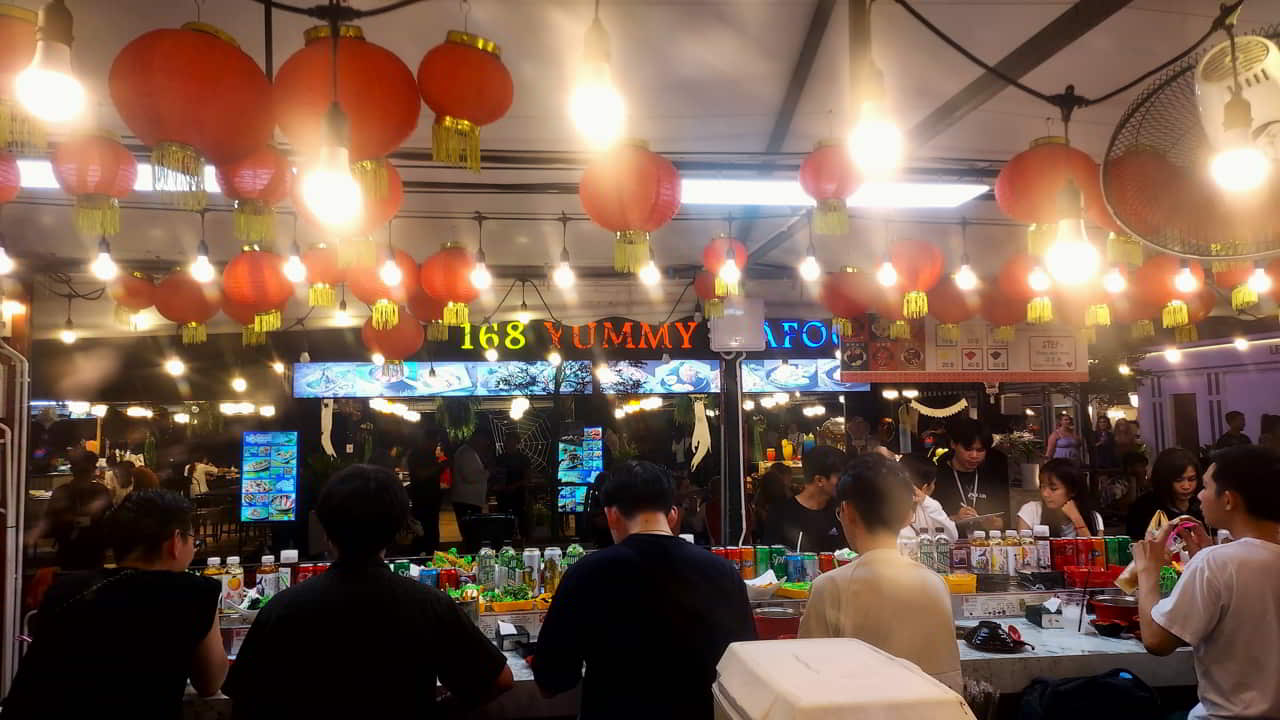 How to get to Jodd Fairs Night Market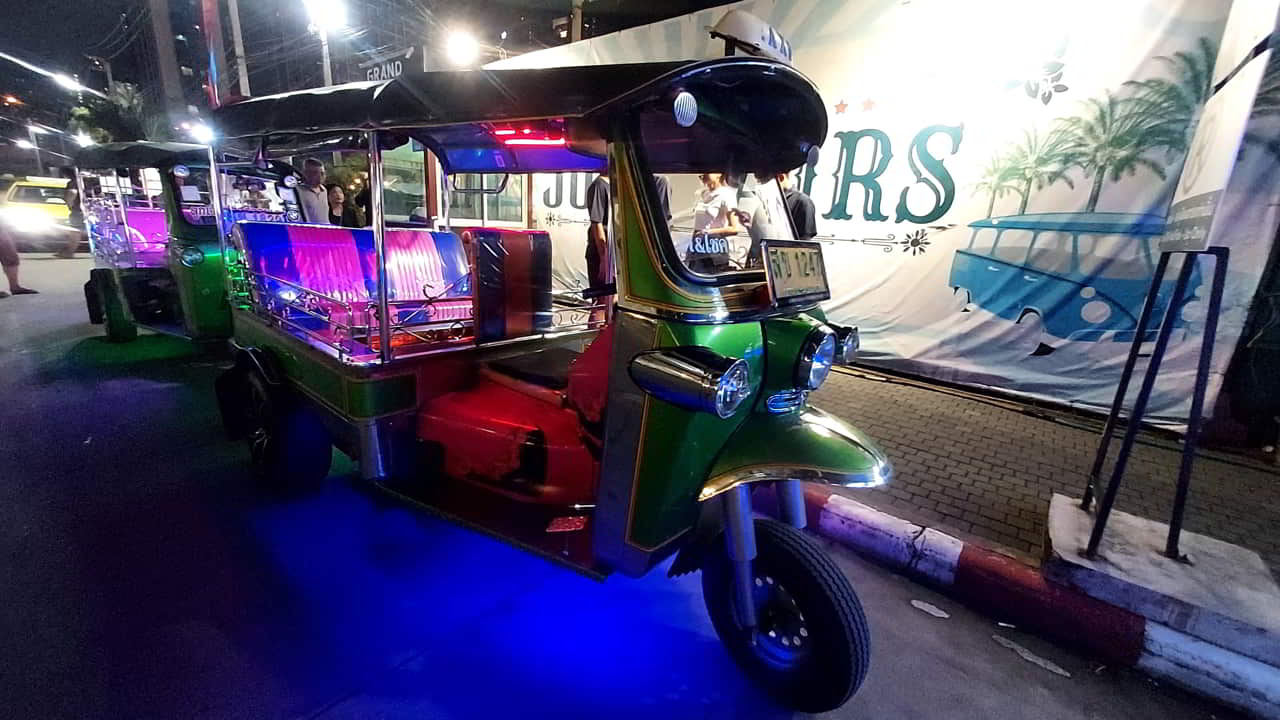 Taxi : Take a taxi to "Jodd Fairs" or the "Central Rama 9 Shopping Centre" located close to the night market, on busy Rama 9 Road.
Métro MRT : Take the Bangkok Metro to Rama 9 station, then take exit 2. Jodd Fairs Night Market is just a 100-metre walk from Central Rama 9 shopping centre.
Through applications: Bolt ou Grab
Public bus: Bangkok public buses no. 168, 171, 517 and 137 stop at the Central Rama 9 shopping centre bus stop.
If you've relished your exploration of the Jodd Fairs Night Market, there are numerous other captivating night markets awaiting your discovery in Bangkok. For more information on these alternative nightlife destinations, peruse our articles on night markets in Bangkok. Brace yourself for a distinctive nightlife experience in this remarkable city.
Bangkok Uncovered: Your Ultimate City Guide Awaits!
Ready for a deeper dive into Bangkok's wonders? Explore our complete guide covering nightlife, attractions, and more! Uncover the city's secrets and plan your next adventure. Dive into the guide now!