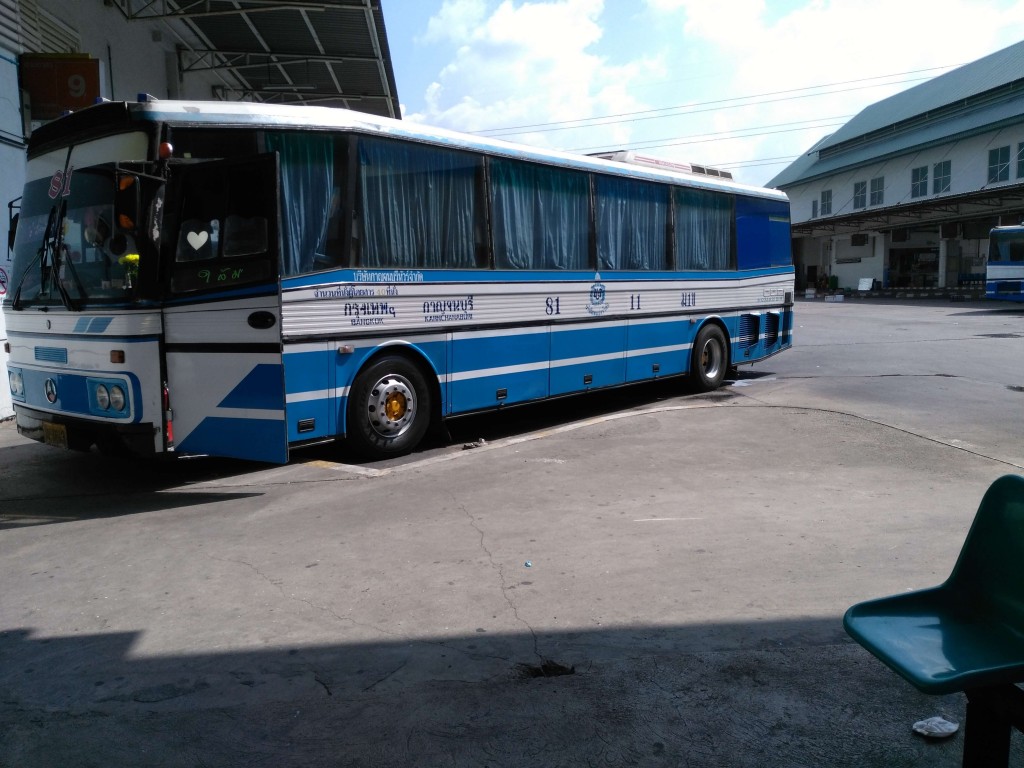 Bangkok : Southern Bus Terminal – Sai Tai Mai
All the essential information about the Southern Bus Terminal - Sai Tai Mai. Buses departing from this bus station serve cities in the south of the country. Giant and far from the city center, this is not the most convenient bus station.
In recent months, the bus terminal or south terminal of Sai Tai Mai is becoming increasingly important. The South Bus Station becomes a hub of the Thai road network.
Please note:
following the pandemic, the bus station has been closed. A temporary closure.
Two south terminals: 2 names, 2 functions
This can be confusing but there are two bus terminals south in Bangkok:
For travelers it is important to be well understood. Indeed, these two bus stations are very close by their name and their geographical proximity. Both are located on the same road, Borommaratchachonnani Road. Sai Tai Mai being the farthest and Sai Tai Guo (Talingchan District) closer to downtown.
A bus station and shops
The Southern Bus Terminal - Sai Tai Mai (สาย ใต้ ใหม่) - is since the move of the minibuses of Victory Monument, one of the main bus stations of the capital. The bus station is not small and the building is imposing and suggests a large shopping center.
Go to Southern Bus Terminal - Sai Tai Mai (สาย ใต้ ใหม่)
It's possible to take a bus to go to the station. To find the right bus, it's best to use the Viabus app.
It's necessary to give the driver : the Thai name of the Sai Tai Mai (สาย ใต้ ใหม่) . Insist on the difference between Guo and Mai, to avoid unpleasant surprises.
A little trick to facilitate communication with a taxi driver:
Copy the name of the bus station in Thai on his mobile:สาย ใต้ ใหม่.
Grab and Bolt are two apps. They are very easy to use, and they give the possibility to find un driver for a good price.
To buy the tickets
There are two ways to buy the tickets:
upstairs, for buses.
on the ground floor for minibuses.

Warning:
Some drivers can get around the truth by saying that there are only minibuses for this or that destination. It is better to go check on the upstairs.
To save time and energy, it's possible to book a place with our partner. Very easy, once the reservation made, the day of departure you have to go upstairs to register and know the number of the parking where the bus is.