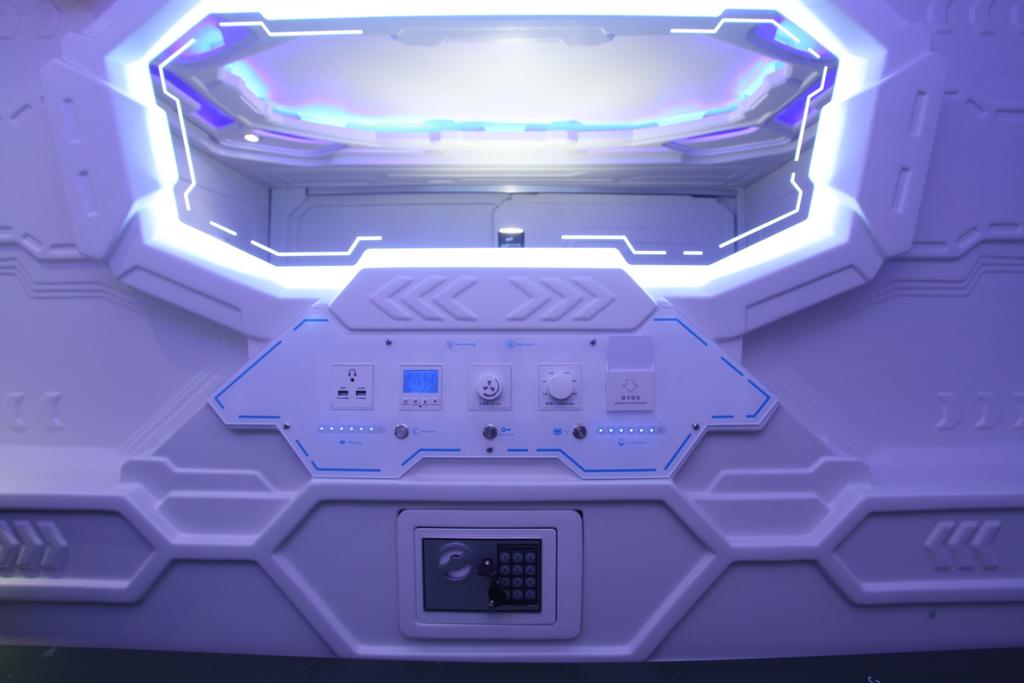 Avagard Capsule Hotel: the spatio-temporal break!
Avagard Capsule Hotel is the last offer of accommodation that can be found at Suvarnabhumi Airport.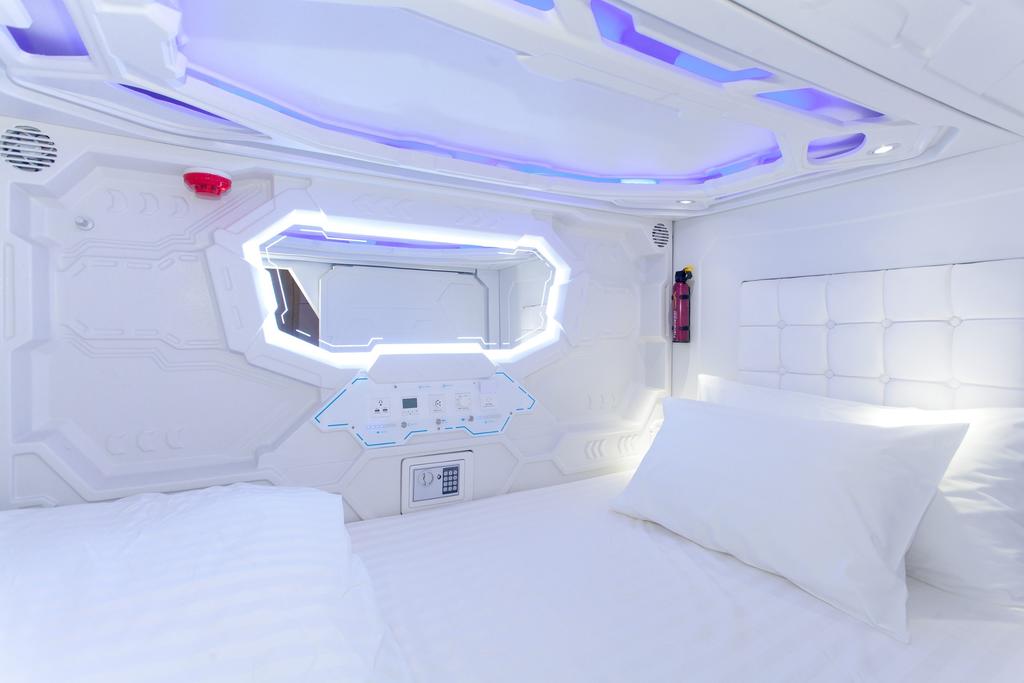 A minimum of space but a maximum of comfort between two planes. That's the goal of the Avagard Capsule Hotel.
The hotel is located in the center of Suvarnabhumi International Airport. Travelers can rest a few hours in a completely enclosed and isolated space. Air-conditioned, equipped with a control room (which allows adjusting the power and coloring lighting), USB, Wi-Fi and especially a queen-size bed is the possibility of a break and the way to recharge your batteries before a long trip.
For travelers who have to work directly after their arrival, it's perfect!
This capsule of 3 m² with its queen-size bed also offers the possibility of sleeping with two.
It is a space that can hold people claustrophobic … This capsule "Space 1999" style can only be reserved for a few hours, with a minimum of 3 hours to a maximum of 15 hours. For luggage, there is has a locker.
Note:
The capsule is non-smoking.
Reserved for adults.
Toilet outside, but slippers offered!
Price: from 800 baht.