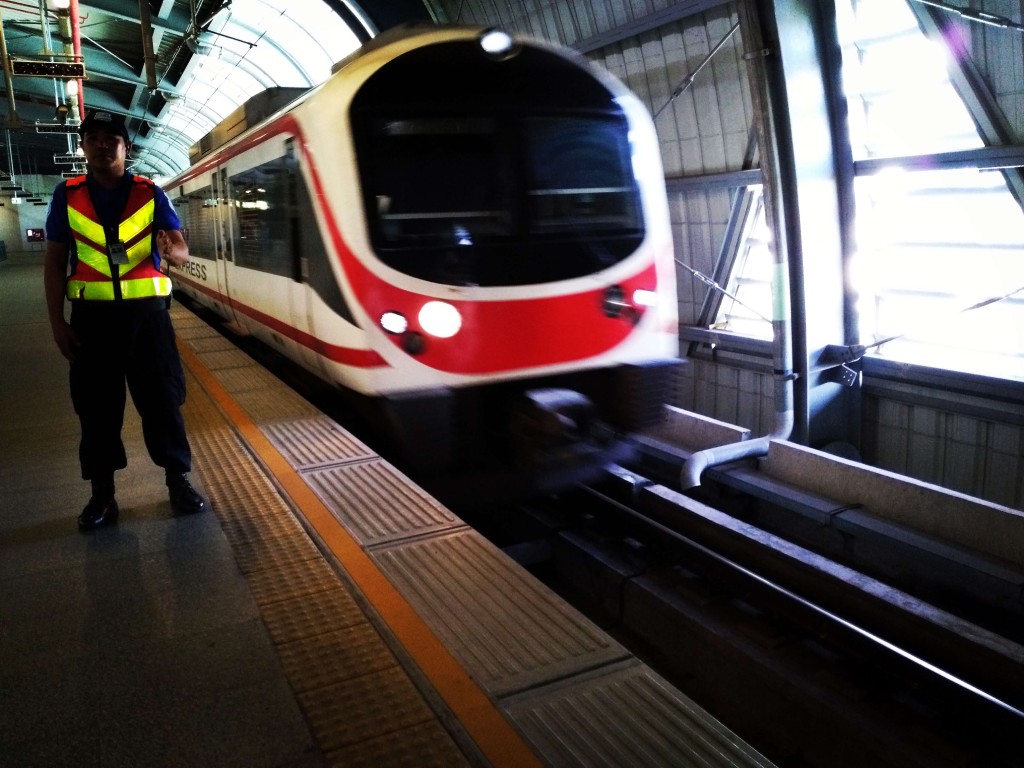 Airport Rail Link Bangkok : Suvarnabhumi Airport Train
Airport Rail Link from Bangkok connects Suvarnabhumi Airport with the city center of the Thai capital. Convenient and fast, for easier arrival. All info.
The Airport Rail Link line is an air train that connects downtown Bangkok to Suvarnabhumi Airport. Big advantage of this line, it never undergoes traffic jams and other disappointments of the highways of the capital. It is an easy way to get in or out of the city.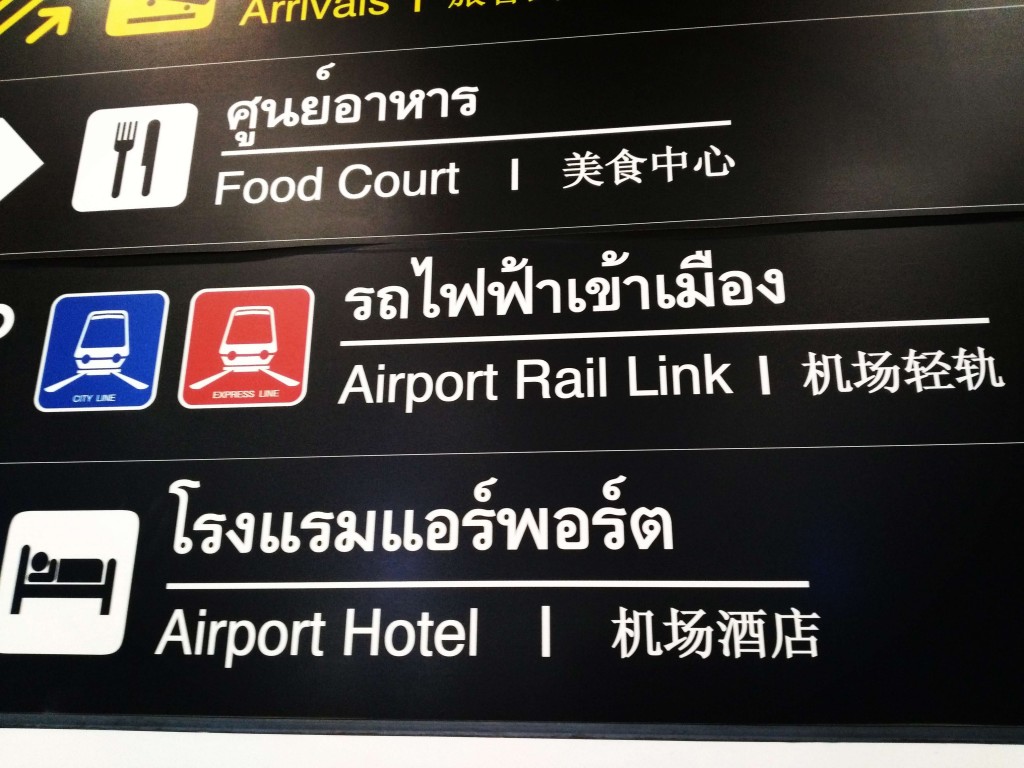 A line of easy access
To take the airport link from Suvarnabhumi Airport is very easy.
The entrance is on the ground floor (level 1). Tickets can be taken at ticket counters or at cash desks. Right next to the entrance are: ATMs, exchange centers and even operators to buy 3 or 4G phone cards.
The line of the Airport Rail Link stops in 6 stations. It takes 30 minutes to get to the terminus - Phayathai Station - in the city center.
Phayathai is also a BTS Skytrain station. The Airport Rail Link line is also connected to the MRT (subway). To get to the MRT, you have to stop at Makhasan Station and take the interchange to Phetchaburi Station MRT.
Essential information
Opening hours
The Airport Rail Link line is open from 06:00 to 24:00. The duration of a trip lasts about 30 minutes.
We can count between 10 and 11 minutes between each train … To be sure, one can go on this site: it calculates the time of arrival and which gives the precise schedules.

Duration and price of a trip
| Station | LATKRABANG | BANTHAPCHANG | HUAMAK | RAMKHAMHAENG | MAKKASAN | PHAYA THAI |
| --- | --- | --- | --- | --- | --- | --- |
| Price | 15 baht | 20 baht | 25 baht | 30 baht | 35 baht | 45 baht |
| Duration | 5 mn | 10 mn | 14 mn | 18 mn | 22 mn | 26 mn |
Additional info
It is possible to put down baggage in deposit at the BTS Phayathai station.
Bangkok network: BTS, MRT, Airport Rail Link.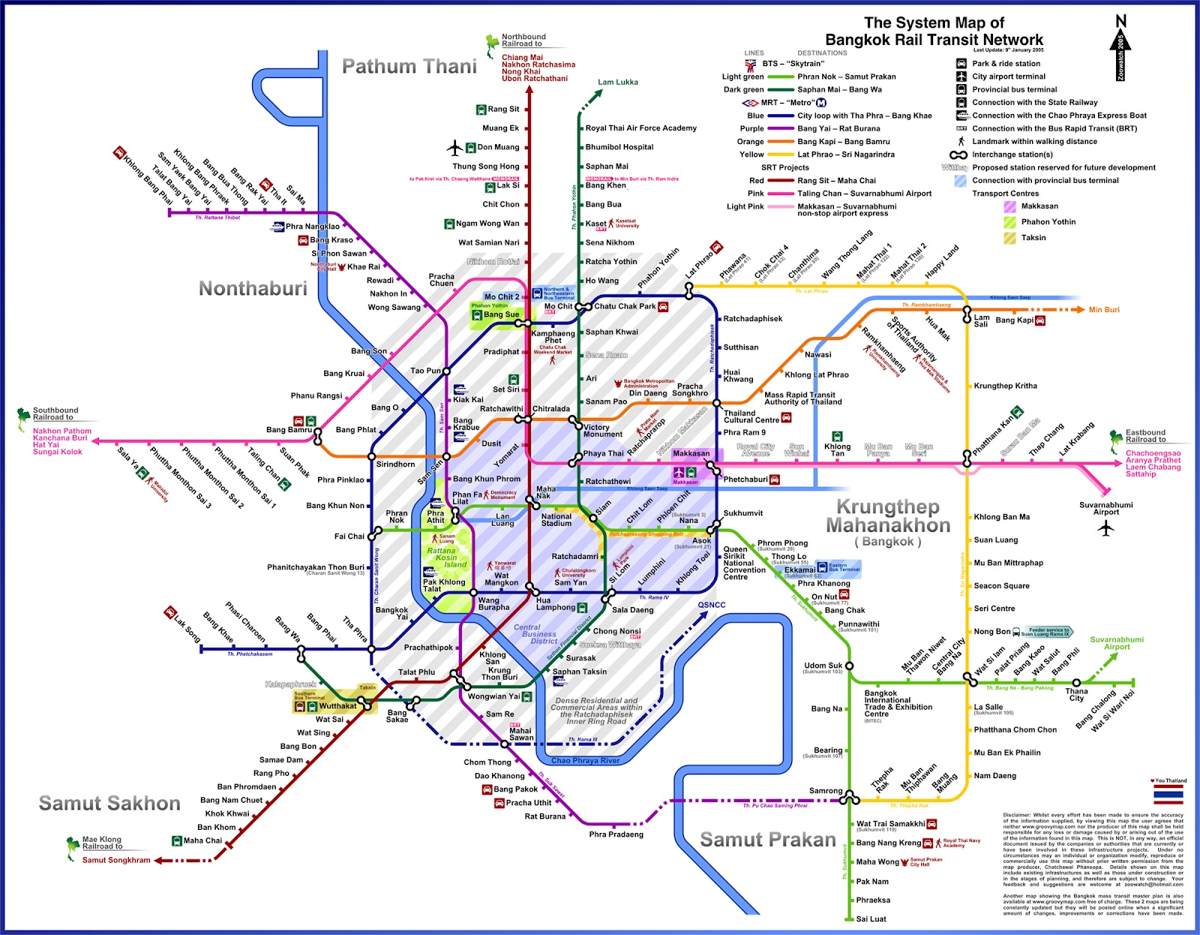 Metro: MRT, BTS, BRT, Airport Link Bangkok benefits from a very practical network for those who wish to take advantage of public transport. With its aerial metro - BTS, its underground metro MRT and its priority bus - BRT, the traveler has a choice.