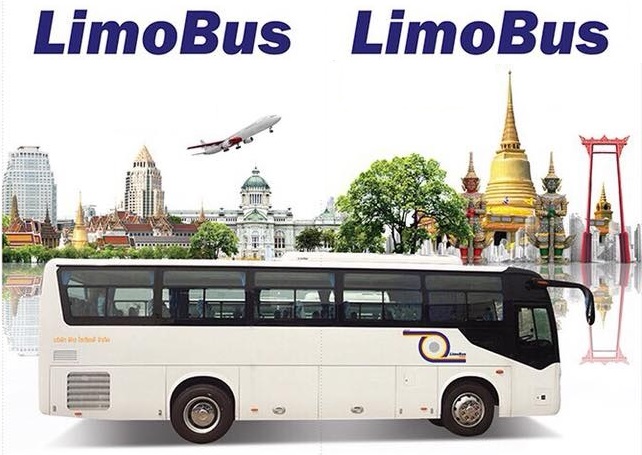 Limobus, the luxury shuttle between the airports and the city center
Two new shuttle lines - Limobus - connecting Don Mueang Airport to the city center complete the existing offer. The difference the optimal comfort.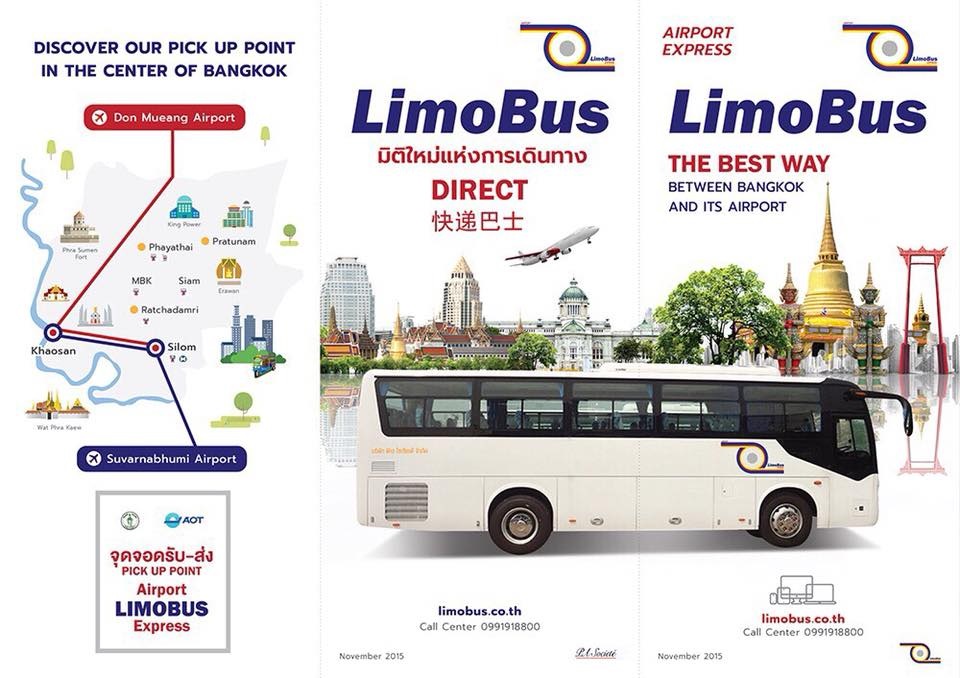 Airport Limo Bus Express
New shuttles connect Don Mueang International Airport to the city center and Suvarnabhumi International Airport. There are already several buses going to the city center, but the difference with Limobus is the quality of the service.
Indeed, the air-conditioned buses are new and especially equipped with a wifi connection. There are fewer stops than before and the trip is much faster (theoretically).
It is possible to buy a ticket in advance on the official website. It saves time and is sure to have a seat (which is nice when you just spent time on a plane).
Two lines from Don Mueang Airpor
Two lines are currently open:
Don Mueang Airport - Khao San Road
Don Mueang Airport - Lumpini Park. The advantage of this line is that it stops at BTS and MRT stations.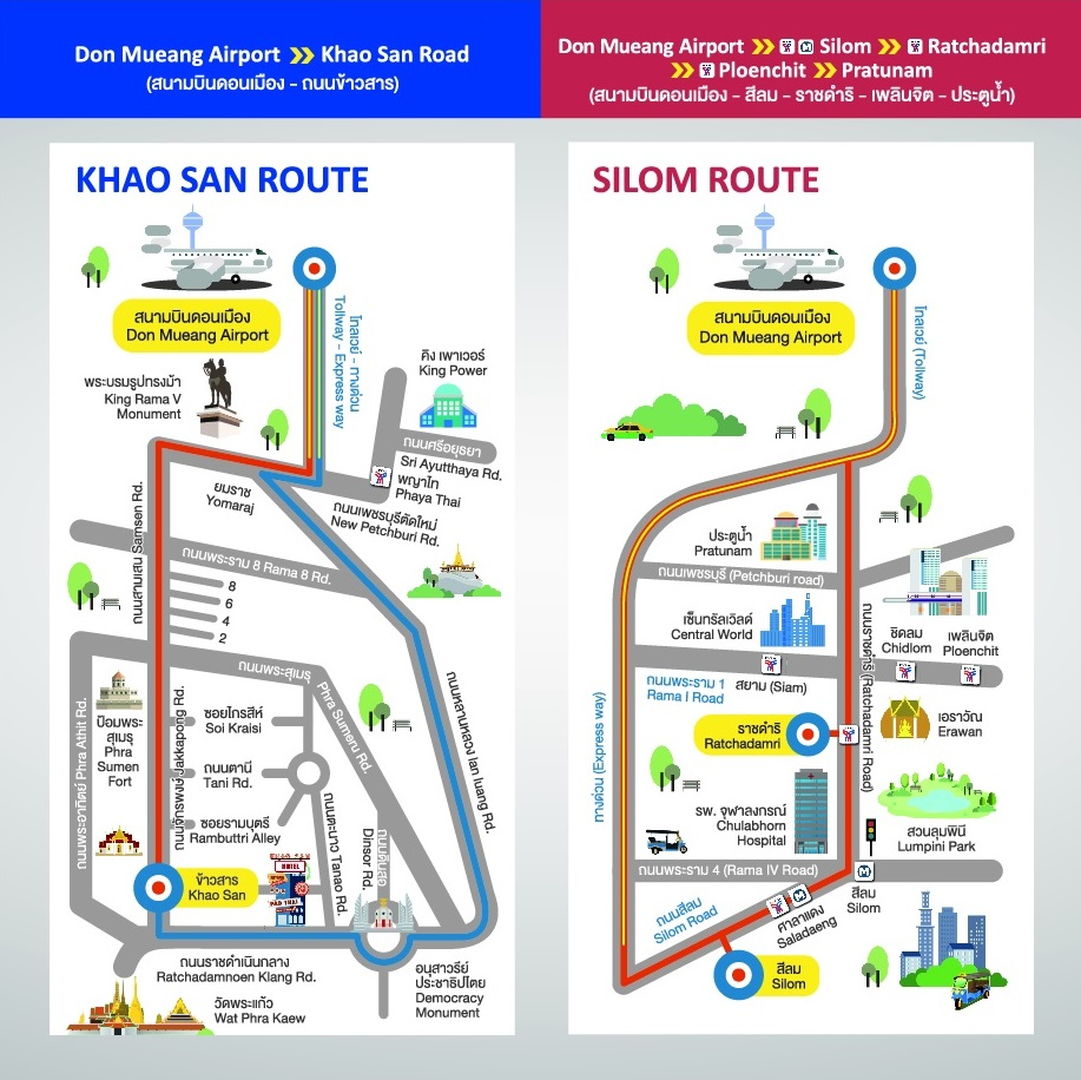 Information
How to buy a ticket? Two possibilities:
via the Internet on the official website, it's here.

At the airport, go to Doors 6-8 of Terminal 1 or Gate 14 of Terminal 2.

Ticket price per person:  150 THB (4 € - 4.50 $)
Limobus schedules: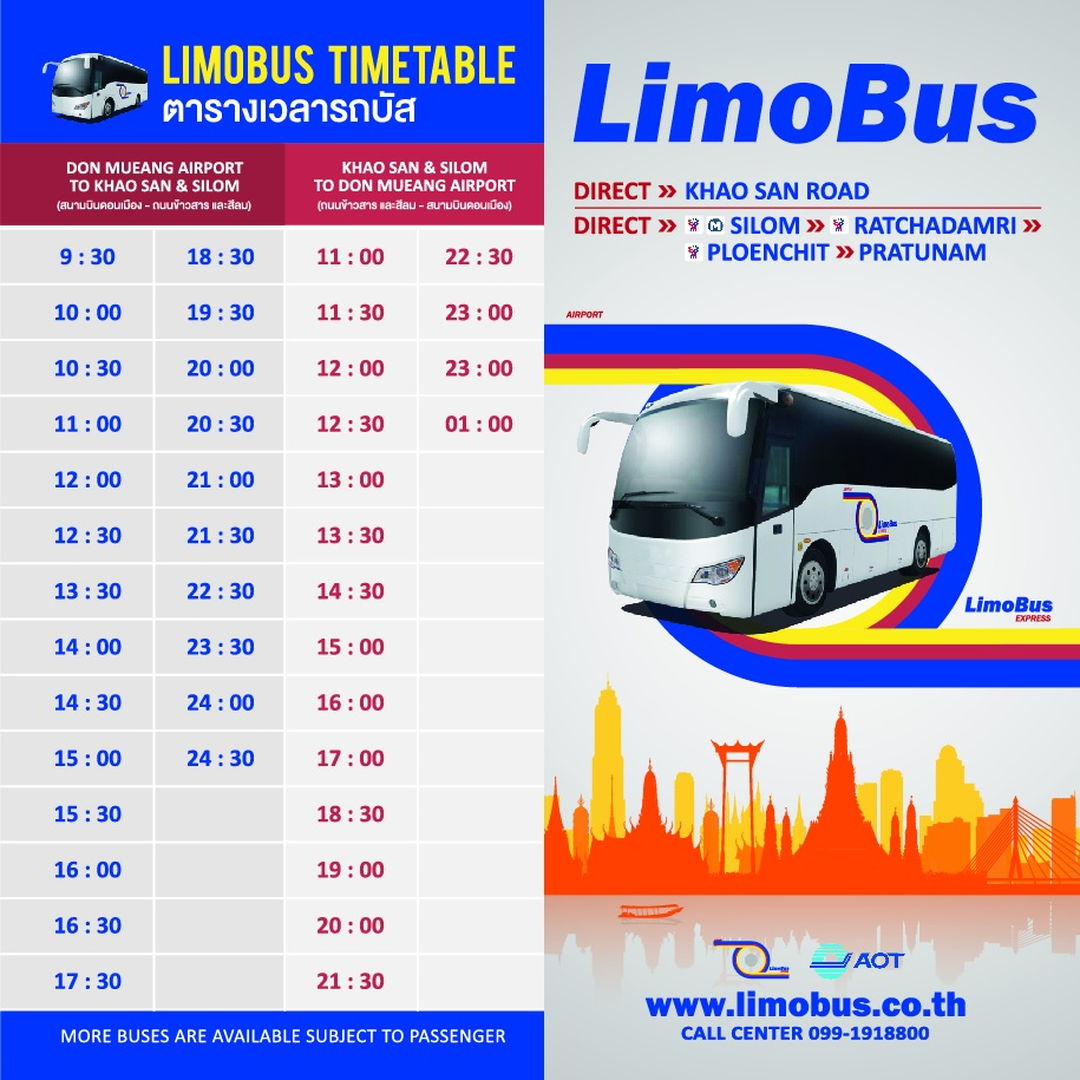 Note:
Schedules may change. It is best to check the updated schedules on the official website.
To Suvarnabhumi International Airport.
From the airport, you can go to two destinations:
Khao San Road
Siam (Center)
The duration of the trip is 45 minutes to 1 hour.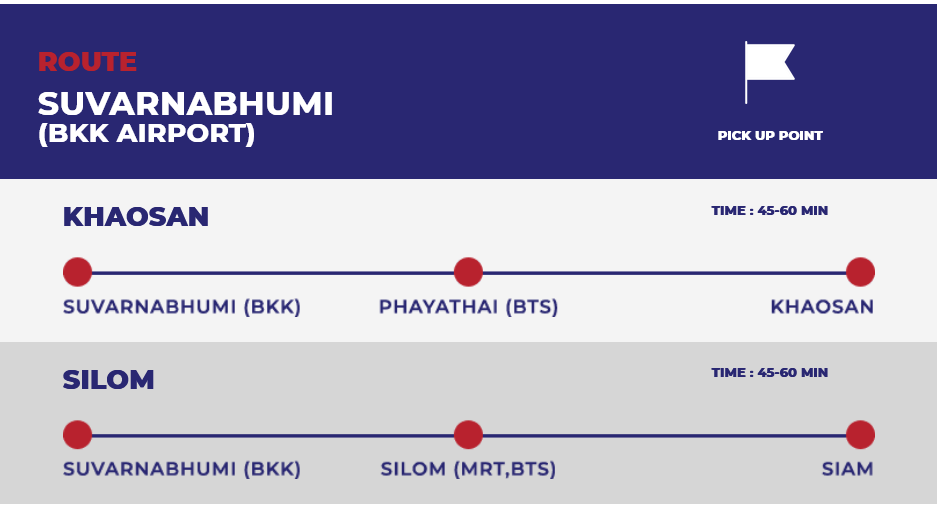 Pick Up Point
Limobus Counter at Don Mueang Airport
Terminal 1 Gate 7 (Level 1 Arrival)
Terminal 2 Gate 14 (Level 1 Arrival)
Limobus Counter at Suvarnabhumi Airport
Limobus stops downtown