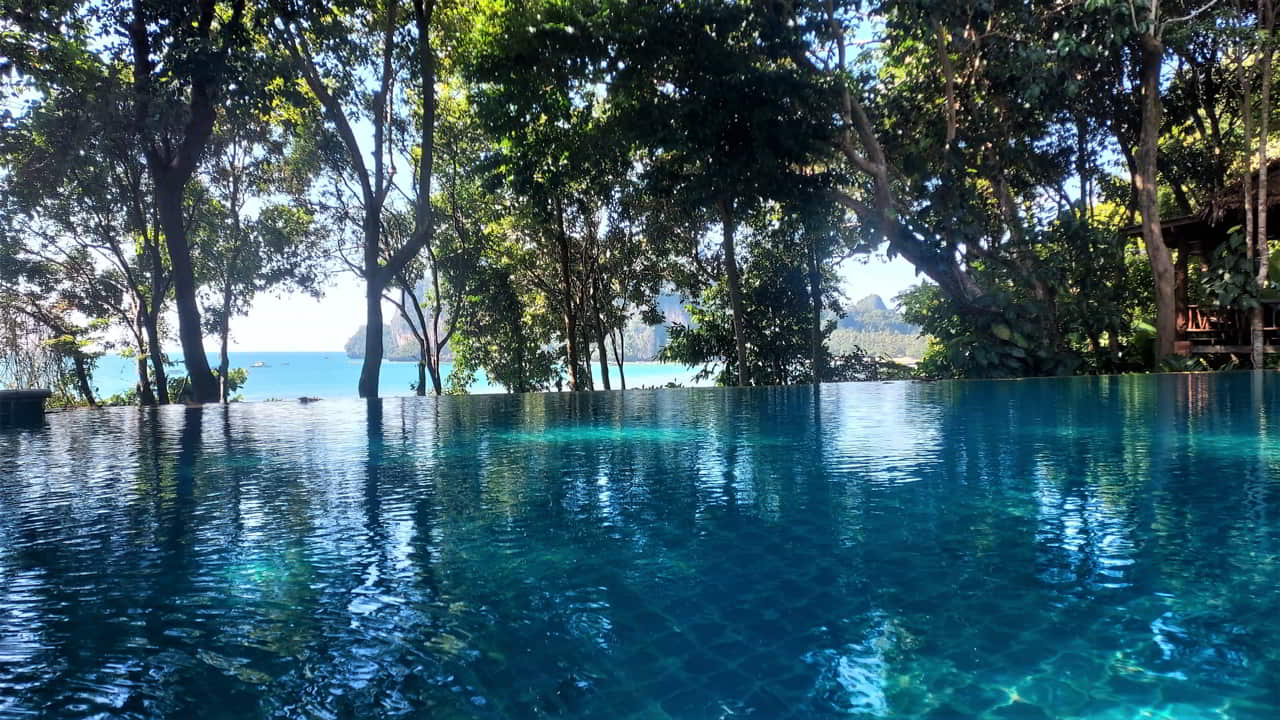 Railay Beach Hotel Selection: your complete Guide
Starting your day with a view of Railay Beach is a must during any trip to Thailand. To ensure you make the most of your time, here is our curated selection of hotels and resorts.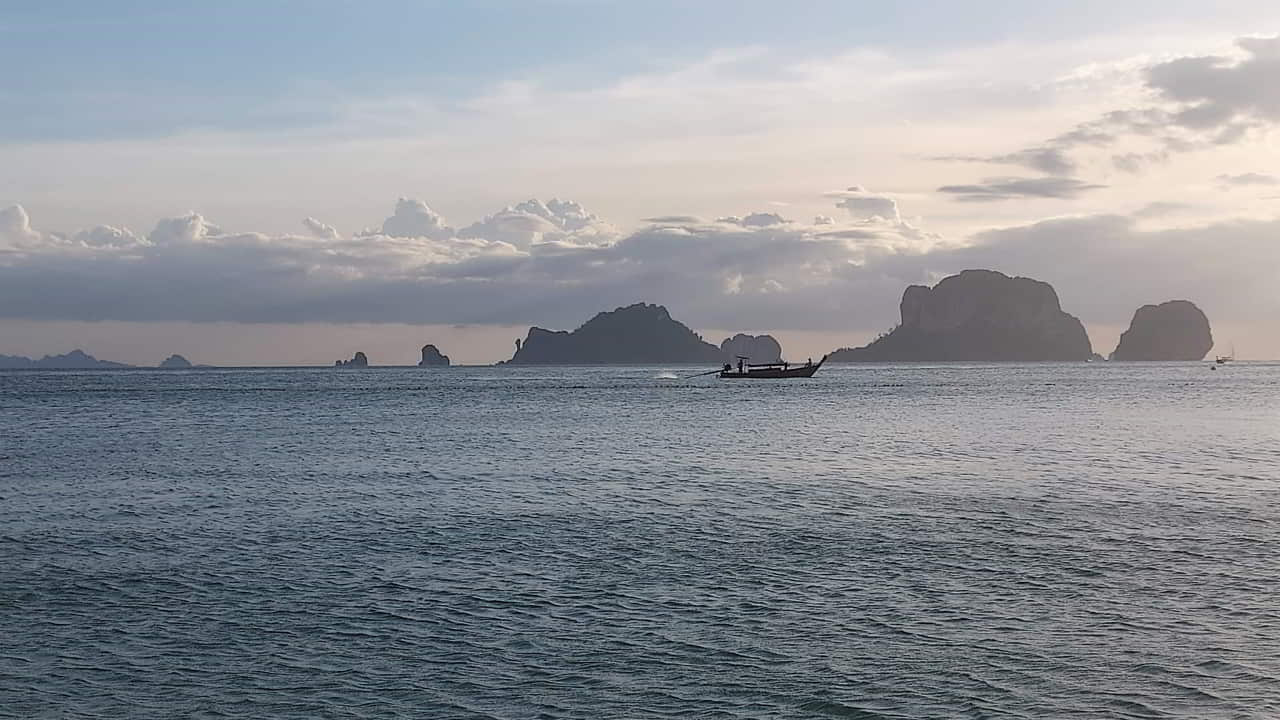 Railay Beach and its limited hotel space
Nestled amidst towering cliffs, Railay Beach boasts a constrained space when it comes to accommodating hotels and resorts. The majority of lodging options are clustered in two distinct areas:
Railay Beach West and Railay Beach East host the bulk of hotels, offering a diverse range from mid-priced to high-end establishments.

Another cluster can be found near Phrangnai Cave (not to be confused with Pranang Cave). Accessible via Railay Beach East, the hotels in the northernmost part of this area offer a tranquil escape amid stunning natural surroundings.
While Railay Beach is undoubtedly a captivating destination that draws in numerous travelers, space can be somewhat constrained during the peak tourist season. The local hotels and resorts are acutely aware of this fact, and as a result, their pricing tends to be relatively higher – perhaps even questionably so – compared to many other accommodations available on Ao Nang Beach, a mere 20-minute boat ride away.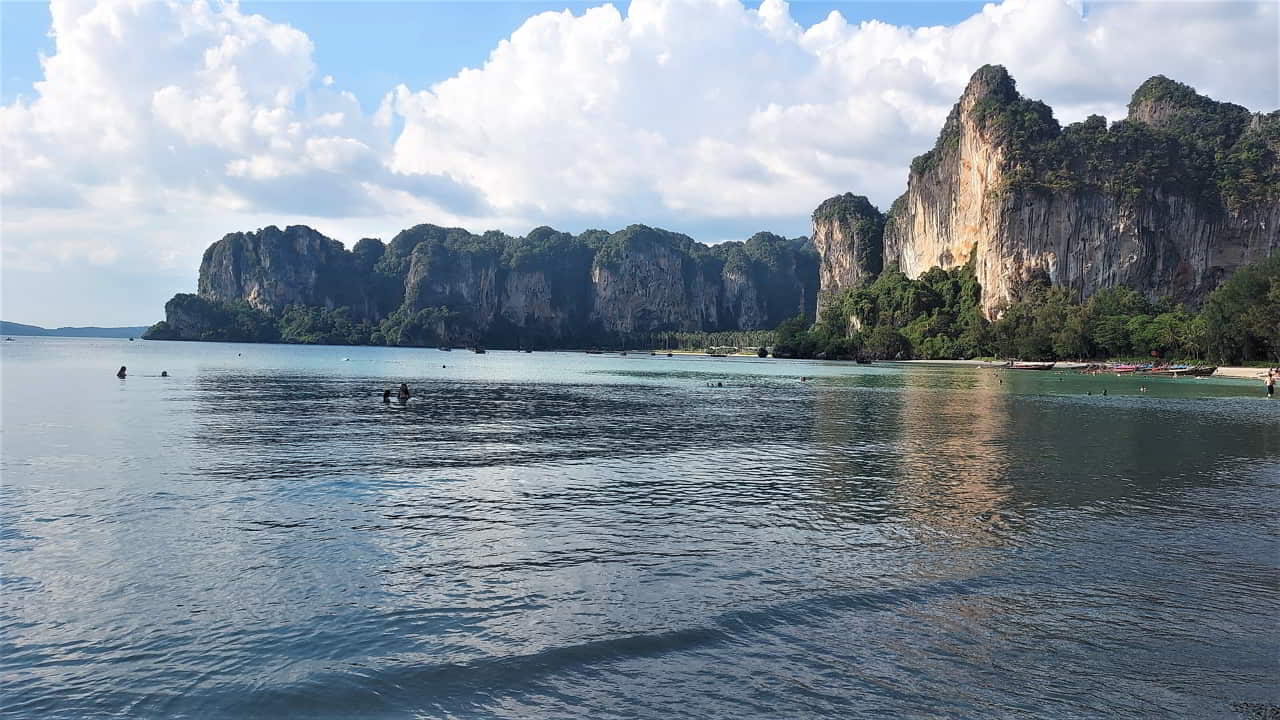 Booking Tips: High and Low Season Periods
Railay Beach undergoes substantial seasonal variations in tourist traffic, weather patterns, and lodging expenses. To enhance your travel planning, here is a guide to peak and off-peak periods:
High Season at Railay Beach:
The high season at Railay Beach spans from November to April. During this period, the beach is at its prime for all kinds of seaside activities and diving, boasting excellent weather with minimal rainfall.
However, high season also comes with a significant surge in demand, resulting in higher prices across the board. It is highly advisable to make advance reservations, particularly for the months of December and January.
Low Season in Railay Beach:
Railay Beach's low season extends from May to October, coinciding with the monsoon season characterized by frequent showers and higher temperatures. During this time, the beaches tend to be less crowded.
Accommodation rates are typically more budget-friendly in the low season. If you don't mind occasional downpours and are seeking more economical options, this period can be a viable choice to explore.
Intermediate Seasons in Railay Beach:
May and October are typically regarded as transitional months, offering a middle ground in terms of accommodation costs between the high and low seasons. However, it's important to note that these months can also bring unpredictable weather, serving as a transition from the low to the high season.
Special Events at Railay Beach:
Kindly be aware that prices may experience an upswing during local holidays and festivals. For information regarding the major festivals and public holidays in Thailand, please refer to the following post:
Railay Beach can only be reached by boat, so it's advisable to monitor the weather closely to prevent any unpleasant surprises. This advice is pertinent for both your journey to and from the island.
Railay Beach Hotel Selection: Finding Your Ideal Accommodation
In this section, we will introduce you to our curated selection of hotels and resorts in Railay Beach. You will find options for every taste, from mid-range to high-end establishments, to help you choose the accommodation that best suits your stay in Railay Beach.
Railay Phutawan Resort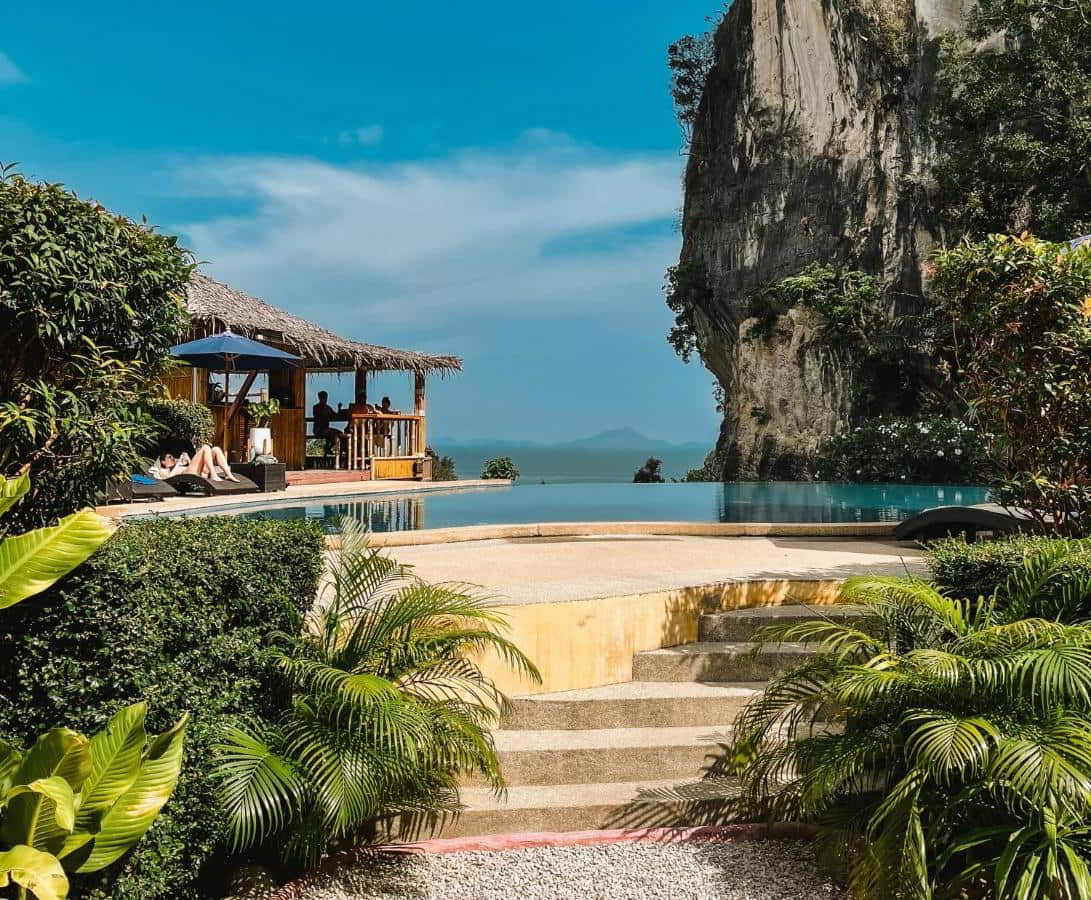 Perched on the elevated terrain of Railay Beach, Phutawan Resort offers a warm and welcoming retreat. While a short walk is required to reach the bustling heart of Railay, the resort boasts numerous advantages: an idyllic setting, serenity, breathtaking vistas, and cozy accommodations. It's a fantastic way to fully immerse yourself in this paradise.
As for the price, "You must always invest a bit for such a picturesque setting… but it's well worth it!"
Blanco Hideout Railay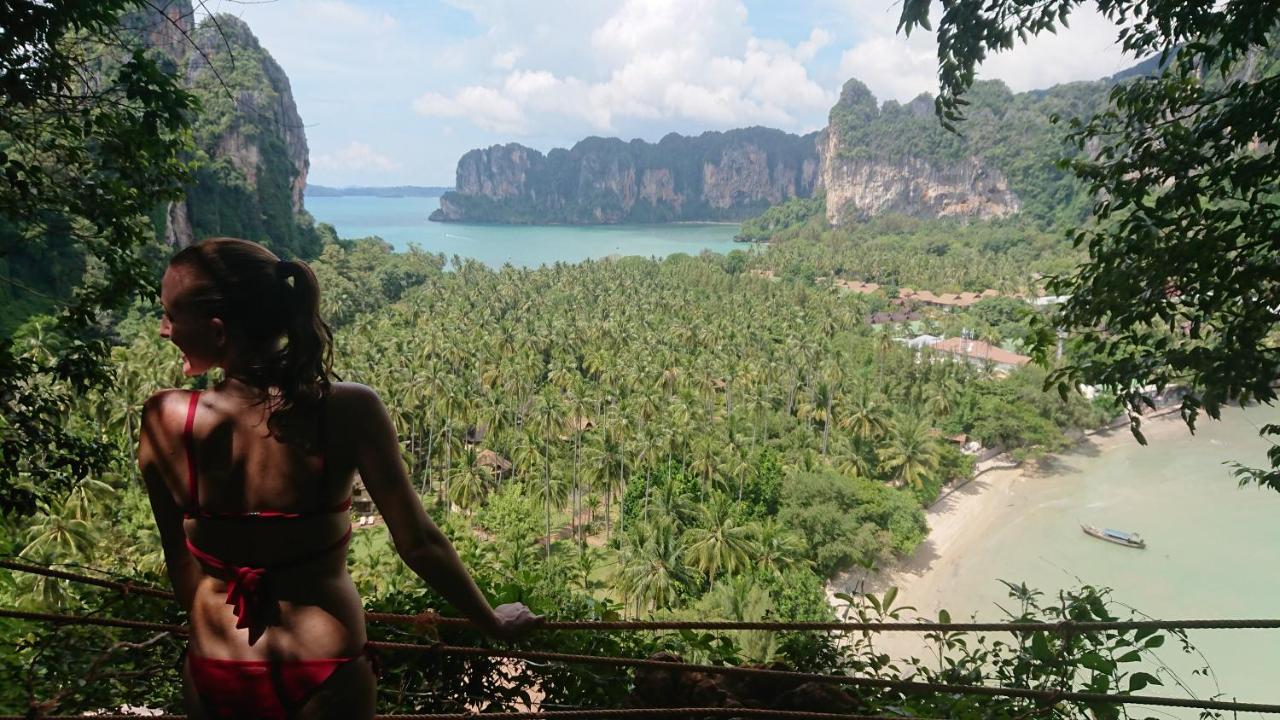 One of the rare youth hostels or guesthouses in the vicinity. Boasting an ideal location, a laid-back atmosphere, dormitories, and swimming pools, all set against a backdrop of unparalleled natural beauty.
As for the price, 'No compromises are necessary; it offers excellent value for your money! But above all, it's the setting! The setting! You simply can't put a price on that!"
Railay Great View Resort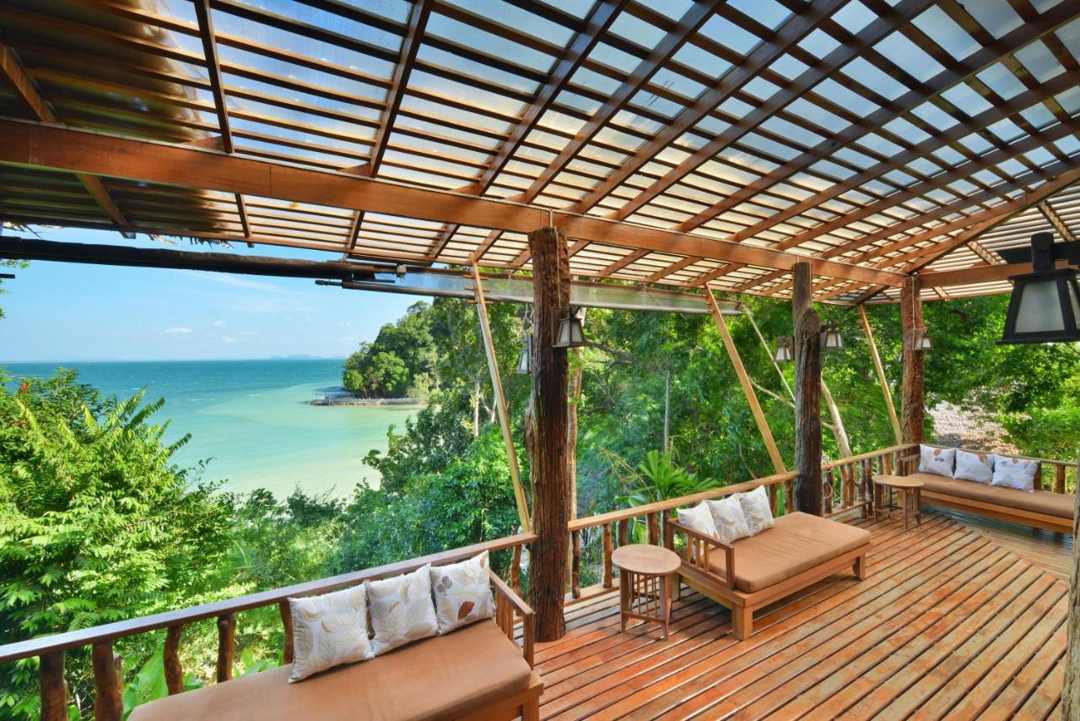 An exquisite retreat tucked away from the hustle and bustle of Railay Beach. Its standout feature: treehouse accommodations that allow you to sleep in the midst of nature while cocooned in comfort.
Regarding the price, "Hey, buddy, no question about it – we're staying one more night. This place is too darn amazing for just a short visit"
Rayavadee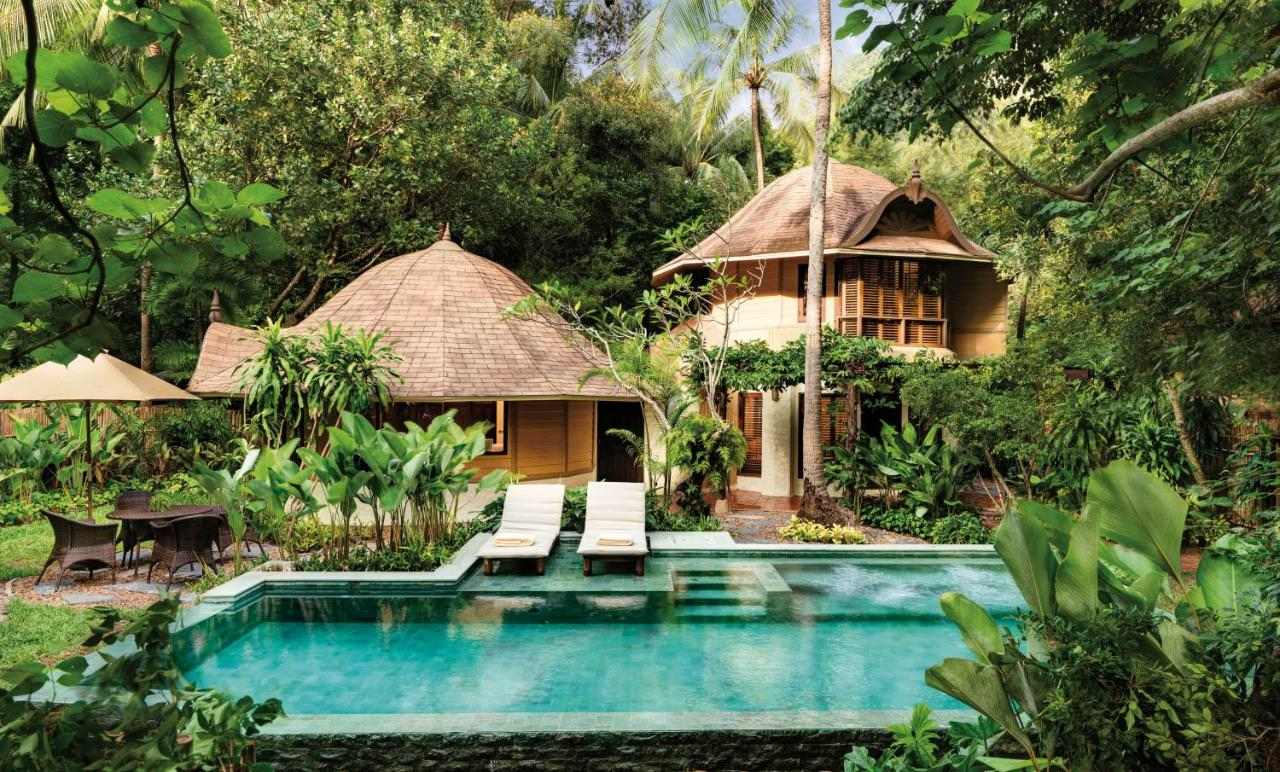 Sunrise Tropical Resort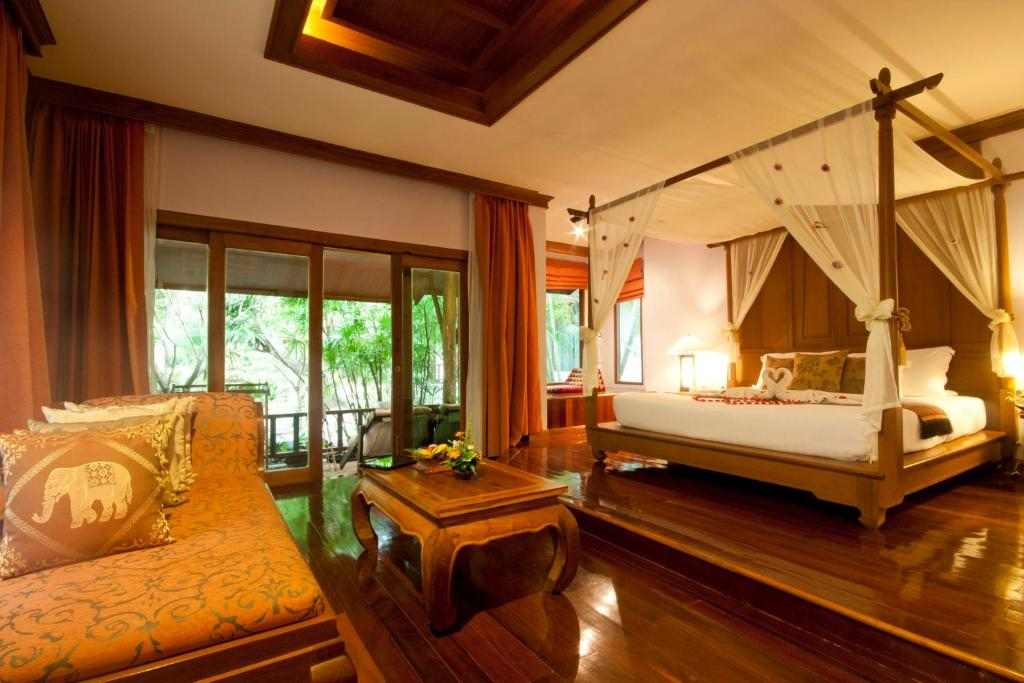 What to see and do at Railay Beach