Pattaya : Big Buddha Temple
The Big Buddha Temple (วัดพระใหญ่) - Phra Yai - is located on the hill Khao Phra Tamnak which is between South Pattaya and Jomtien. A small temple to discover during a short !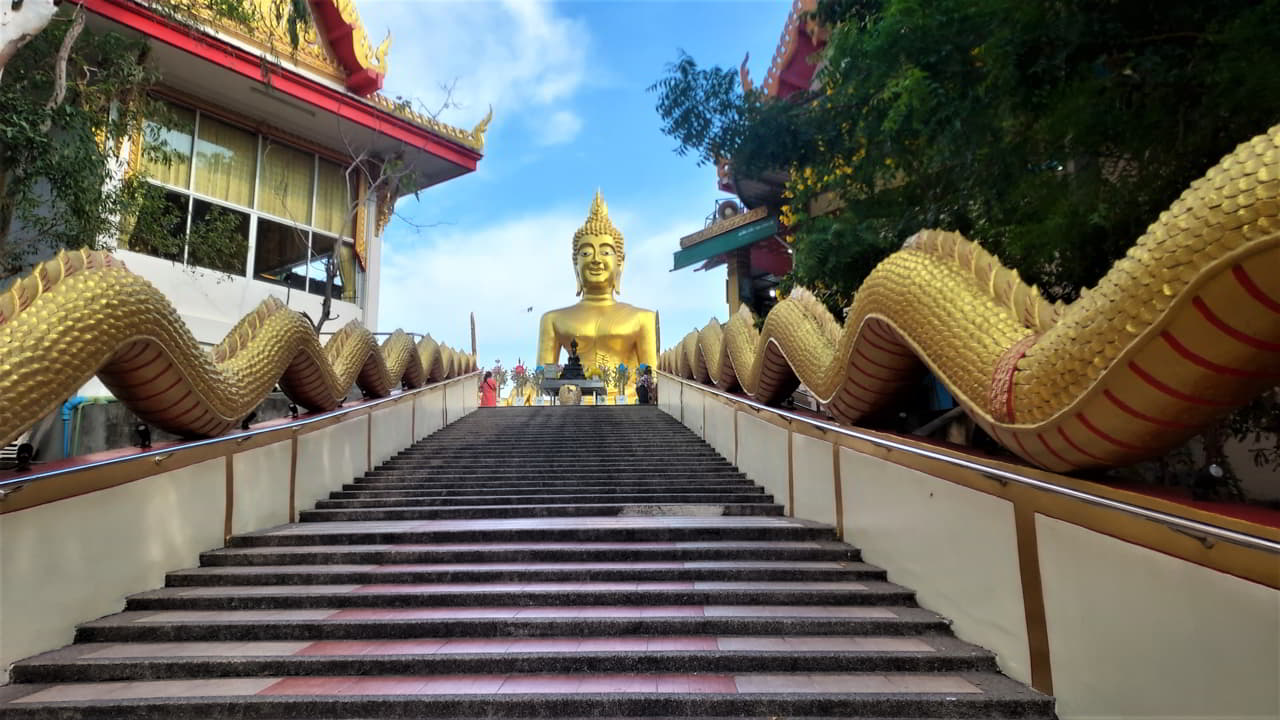 Pattaya : Big Buddha Temple
Pattaya has three major religious sites that deserve a short or a long visit: the fabulous Temple of Truth, the grand Khao Chi Chan (Buddha Mountain) and the Big Buddha Temple. The Big Buddha has the advantage of being located not far from the city center.
The temple is nothing really amazing, it's a small temple nestled on top of a hill. At the top, sits a big golden Buddha 18 meters high.
To access it, it's necessary to climb a long staircase framed by two enormous Naga. At the top, several statues representing different moments in the history of the Buddha. It's a simple temple which has the advantage of offering a panoramic view of the city and in particular of the setting sun.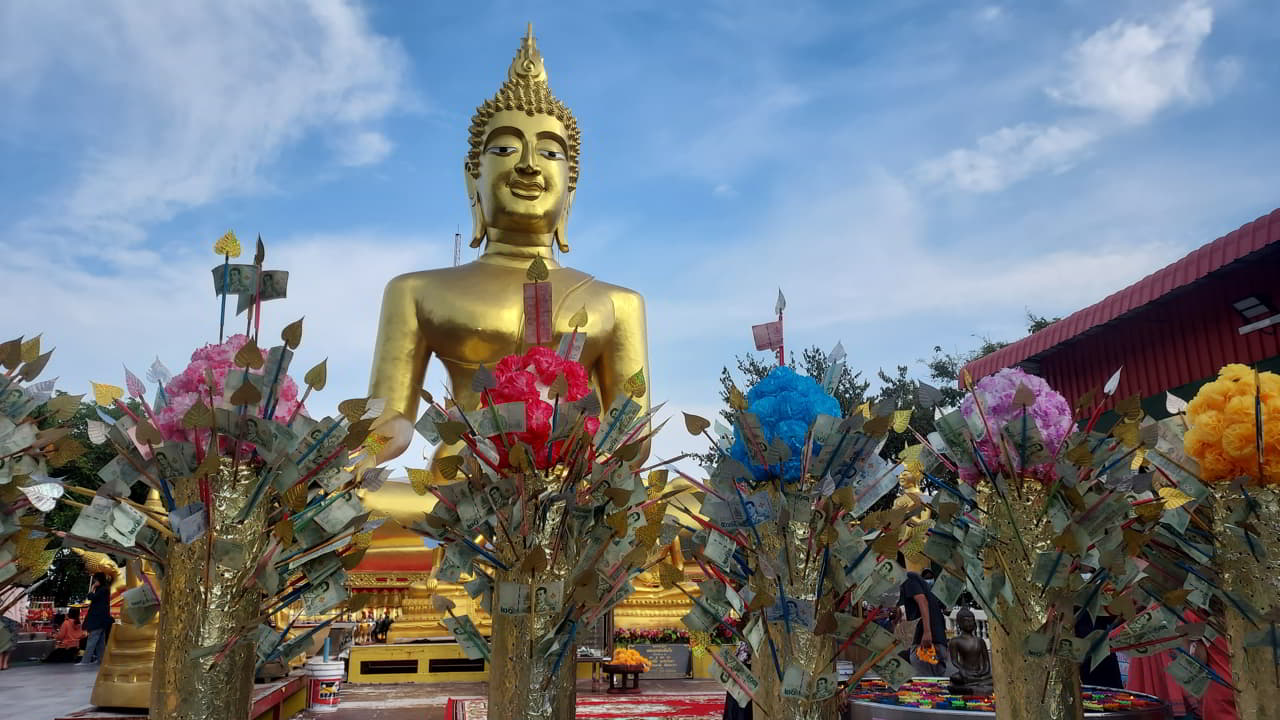 Big Buddha Temple Information
To get there
For the bravest, it's possible to climb from South Pattaya. It goes up and the landscape does not offer great discoveries.

For others, it's possible to take a motorcycle taxi or a songthaew.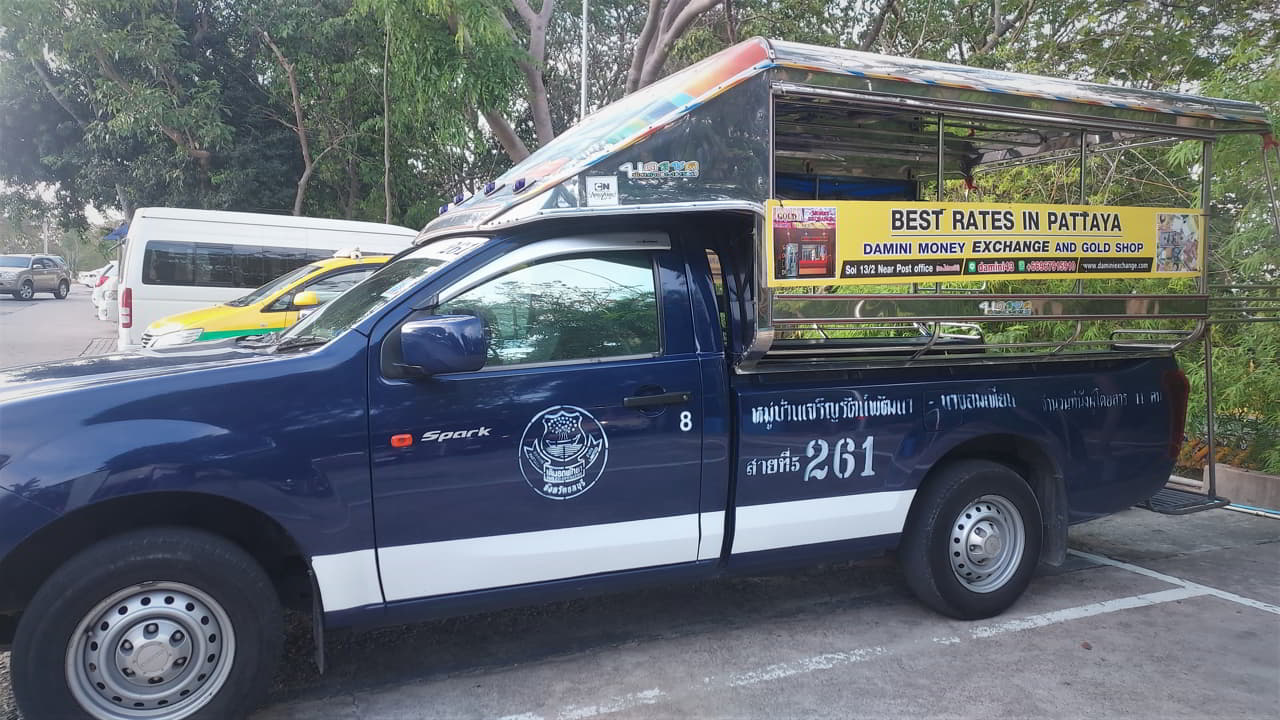 Opening
Open daily from 06:00 a.m. to 07:00 p.m.
Entrance
Free for all visitors.

No official recommendation on dress, but it is fashionable to respect the place with decent and clean dress.
Our opinion on the Big Buddha Temple
The temple is nice, but there is nothing transcendent. It's a pleasant walk that allows you to see the local population performing rituals and to observe tourists who want to do the same in turn.
To know
Before entering the Big Buddha Temple, it's possible to visit a Chinese temple located. There too, nothing transcendental, but a place of worship that makes it possible to understand that this simple hill is of great importance for many communities.