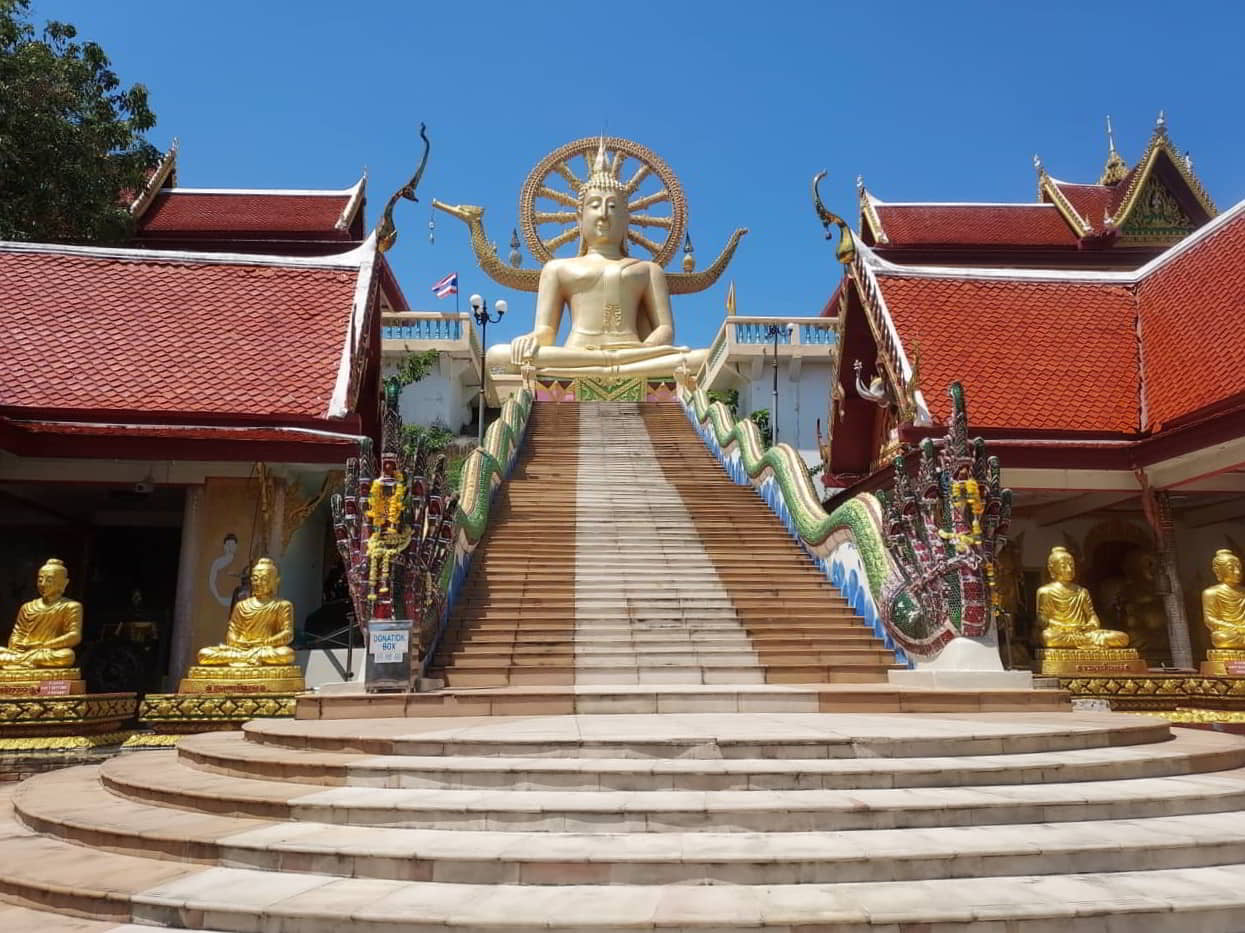 Discover Koh Samui: Top Things to Do and Thrilling Adventures
Are you planning an exciting island adventure? Look no further than Koh Samui! This gem in Thailand offers a myriad of thrilling activities and must-see attractions to explore. From discovering hidden gems to experiencing adventurous excursions, Koh Samui has something for everyone.
Exploring Koh Samui's Must-See Sites: A Cultural Odyssey
Wat Phra Yaï - Big Buddha Temple of Koh Samui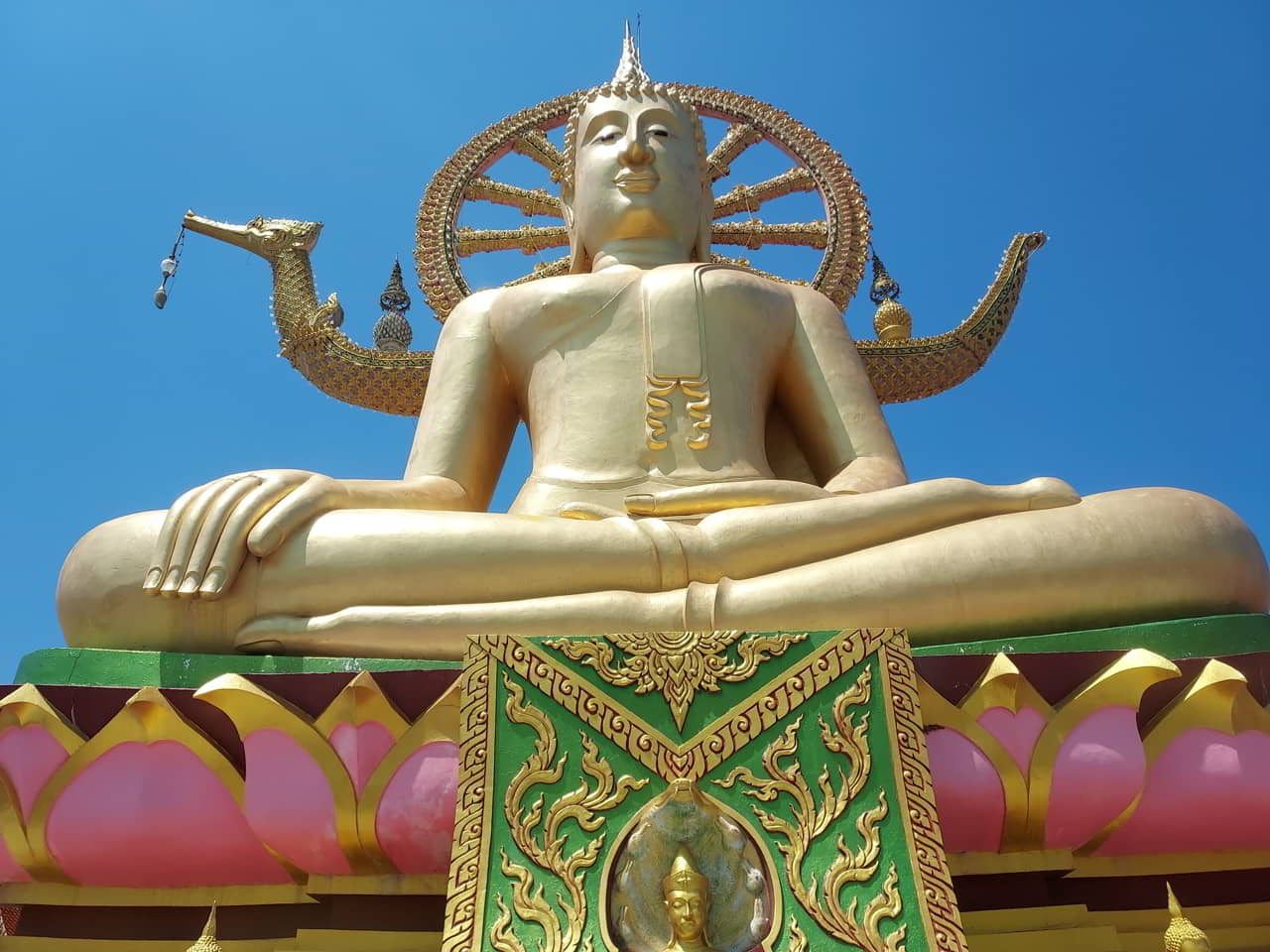 The Big Buddha, a 12-meter high statue of Buddha erected in 1972, stands as an emblem of the island. This serene image represents Buddha in the Mara posture, denoting a phase of calm and resolution. Located near the airport on Koh Phan island, the temple is accessible via a long staircase flanked by two large nagas. The car park by the water features animist-influenced statues representing spirits.
Tips:
A visit to the Big Buddha perfectly complements a trip to Wat Plai Laem, which is located very close by. Don't miss the opportunity to explore both sites during your stay.
Useful information:
Wat Phra Yaï – Big Buddha Temple - พระใหญ่ หรือ พระพุทธสันติทีปนาถ วัดพระใหญ่
Open every day from 07:00 to 18:30.
Free admission.
To get there: individual transport (scooter - car).
Wat Plai Laem of Koh Samui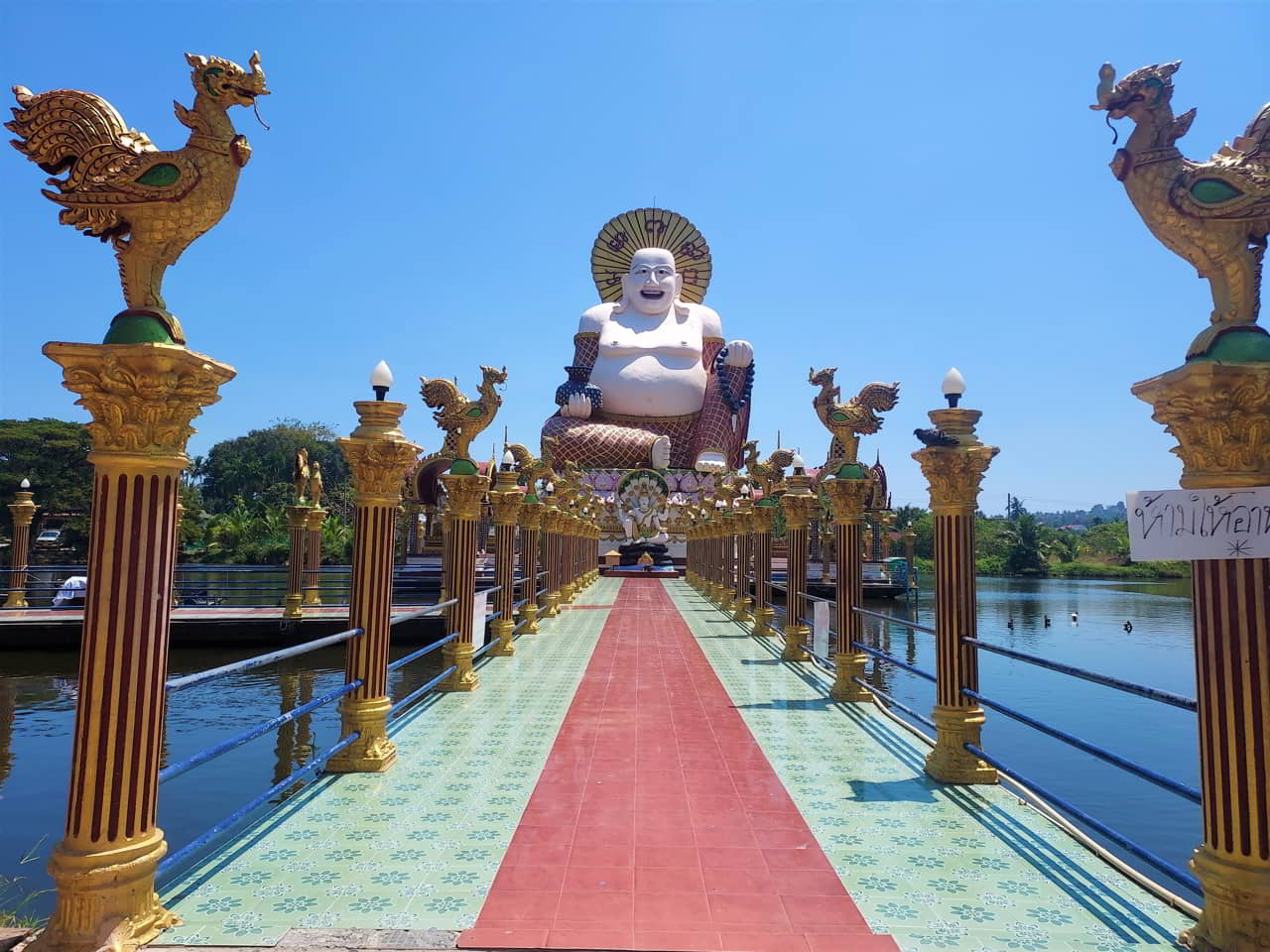 Wat Plai Laem is one of Koh Samui's most significant religious sites. Set amidst a vast lake, it features impressive statues blending Chinese and Thai influences. The main statue is of Guanyin, a Chinese divinity depicted with eighteen arms, accompanied by a substantial representation of Budai.
Tips:
Pair your visit to the nearby Big Buddha with a trip to Wat Plai Laem for a perfect complement to your Koh Samui experience.
Useful information:
Wat Plai Laem – วัดปลายแหลม
Open every day from 07:00 to 18:30.
Free admission.
Parking available.
To get there: individual transport (scooter - car).
Magic Alambic Rum Distillery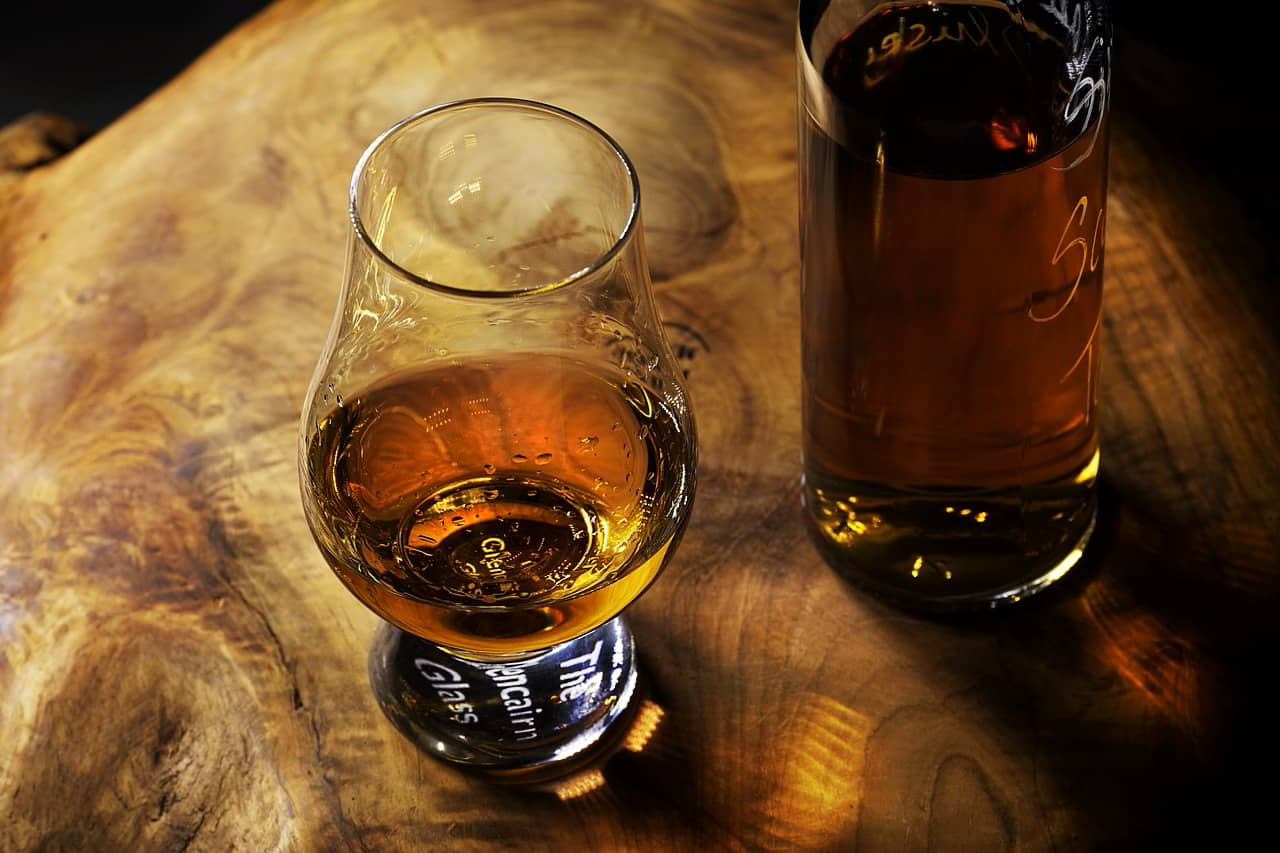 Magic Alambic Rum Distillery is a rare find in Thailand, where you can discover a small artisan who produces his own organic rum. The products are made with a very special spirit. Visitors come here not only to taste the products but also to buy a small bottle to change from the usual Thai beers.
Useful information:
Open from Tuesday to Sunday from 11:00 AM to 8:00 PM.
On-site dining and swimming pool.
To get there: individual transport (scooter - car).
Koh Samui Attractions: Unveiling the Island's Treasures
Hin Ta Hin Yai - The rocks of Grandmother and Grandfather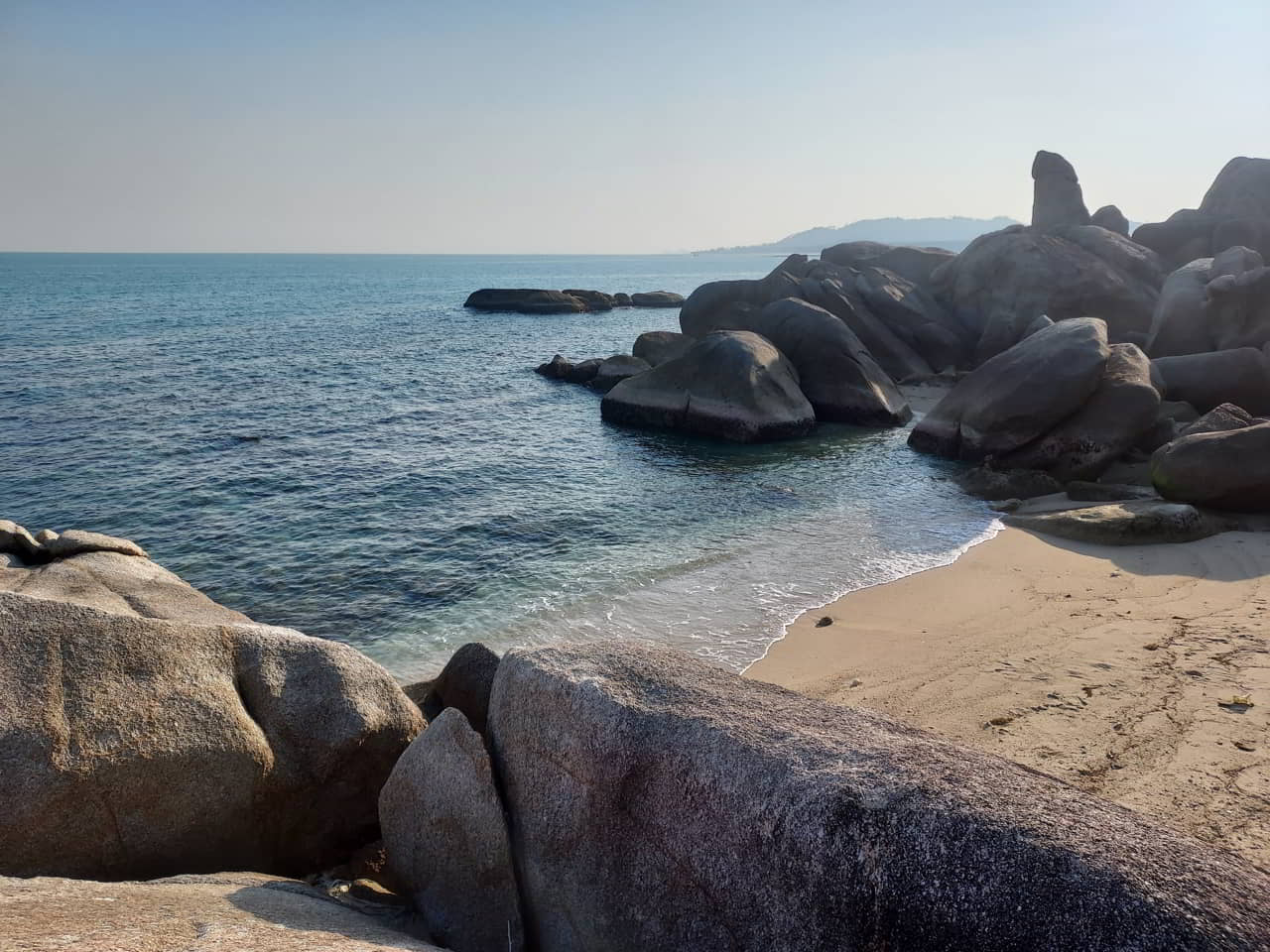 Hin Ta Hin Yai is located in Hat Lamai. The shape of these rocks is the result of erosion caused by sea water and heat on the granite over time. According to legend, grandparents Ta Khreng and Yai Riam embarked on a journey to Prachuap Khiri Khan to arrange their son's marriage to a daughter from Ta Monglai. Tragically, their boat was caught in a severe storm, and it sank near Hat Lamai, leading to the unfortunate drowning of the grandparents. Over time, their lifeless bodies were gradually transformed into stone, forming the rock formations we see today.
Tips:
For the best experience, consider visiting either early in the morning or before sunset. During these times, the lighting conditions are ideal for capturing beautiful photos, and the overall atmosphere is more enjoyable for strolling around.
Useful information:
Hin Ta Hin Yai – หินตา หินยาย
The place is officially open every day from 08:30 to 18:30. Unofficially, it remains accessible at all times.
Admission is free.
There is a paid parking facility available.
To reach the location, you can use individual means of transport such as a scooter or a car.
Koh Samui's beaches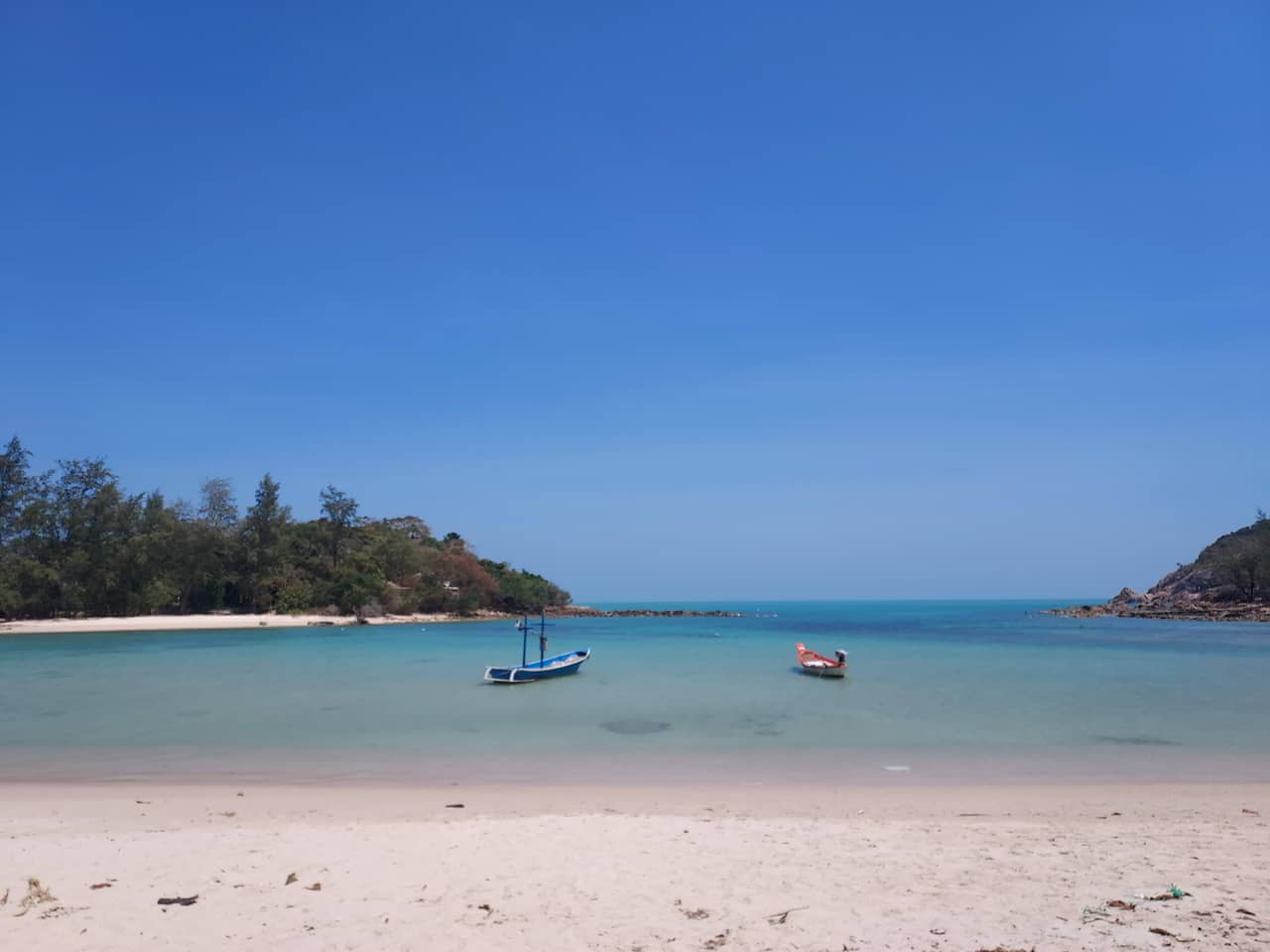 When you're on Koh Samui, going to the beach is an absolute must. The island boasts several stunning beaches, and it is highly recommended to explore Crytal Bay and Coral Cove, Maenam Beach, Lamai Beach, Chaweng Beach, and more. All of these beaches feature crystal-clear waters, fine white sand, and picturesque coconut palms. It's a sight of sheer beauty and a refreshing change of scenery, precisely what we seek on Koh Samui.
Tips:
If you're interested in snorkeling, some of the beaches on Koh Samui offer excellent opportunities for this activity. Snorkeling is relatively easy to get started with and involves minimal risk, making it an accessible and enjoyable experience for many.
Koh Samui Waterfall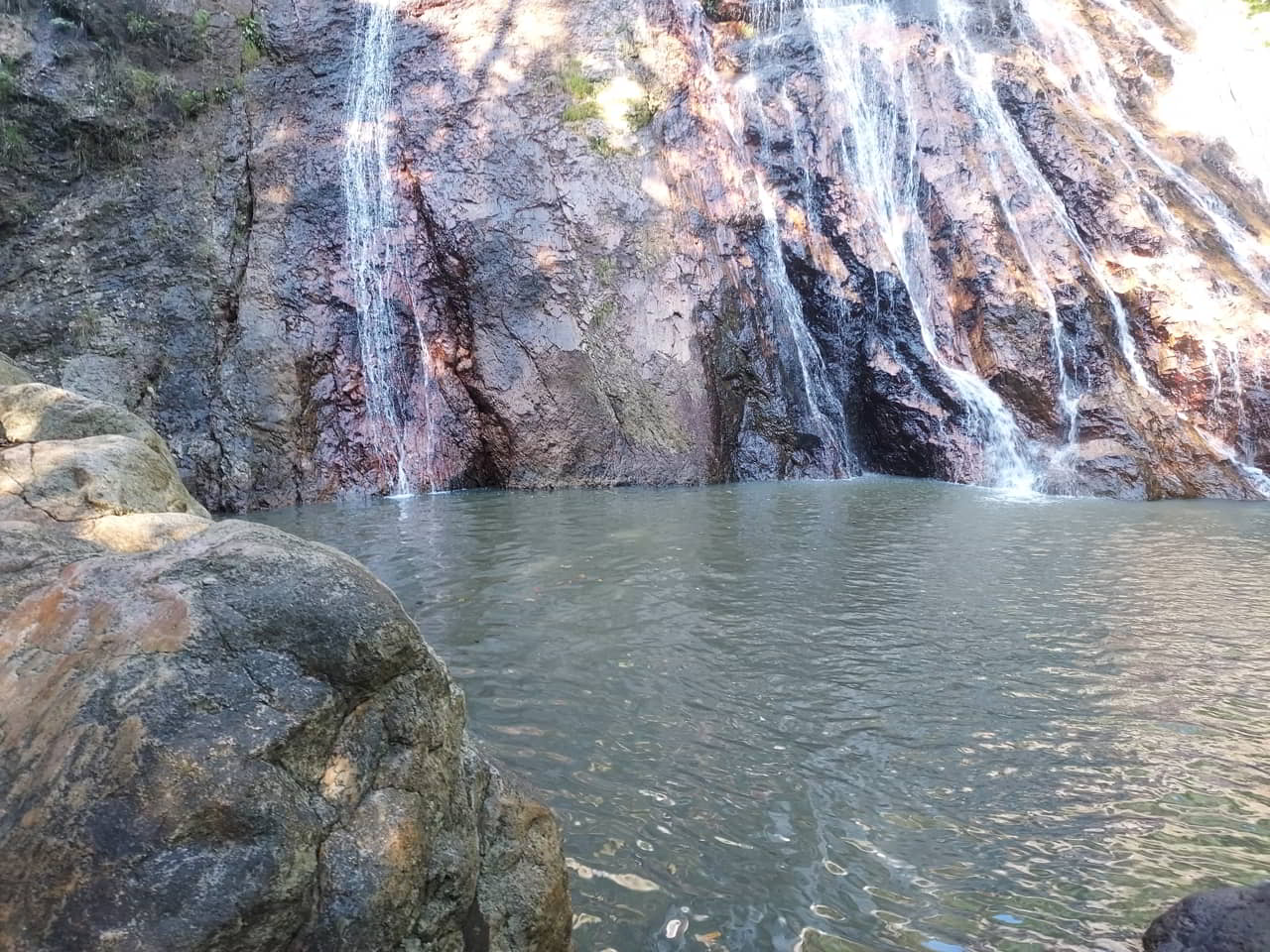 Koh Samui is a rugged island with its summit towering over 600 meters high. The island's terrain gives rise to numerous watercourses, resulting in various waterfalls of different heights and flows. During the rainy season, the waterfalls reach their peak, showcasing their full splendor. In contrast, the dry season turns them into gentle showers. Regardless of the season, visiting these waterfalls offers a fantastic opportunity for both the young and the old to witness the island's mesmerizing natural beauty
Tips:
The waterfalls are generally easy to access. However, it is advisable to wear appropriate footwear. It's also a good idea to bring mosquito repellent and water.
Swimming is usually possible… depending on the water level.
Koh Samui's main waterfalls:
Namuang Waterfall – น้ำตกหน้าเมือง
Na Muang 2 Waterfall – น้ำตกหน้าเมือง
Opening Hours:Officially open every day from 08:00 to 18:00. Unofficially open all the time.
Getting there: Individual transport (scooter - car).
Koh Samui Island Adventure : Mu Ko Ang Thong National Park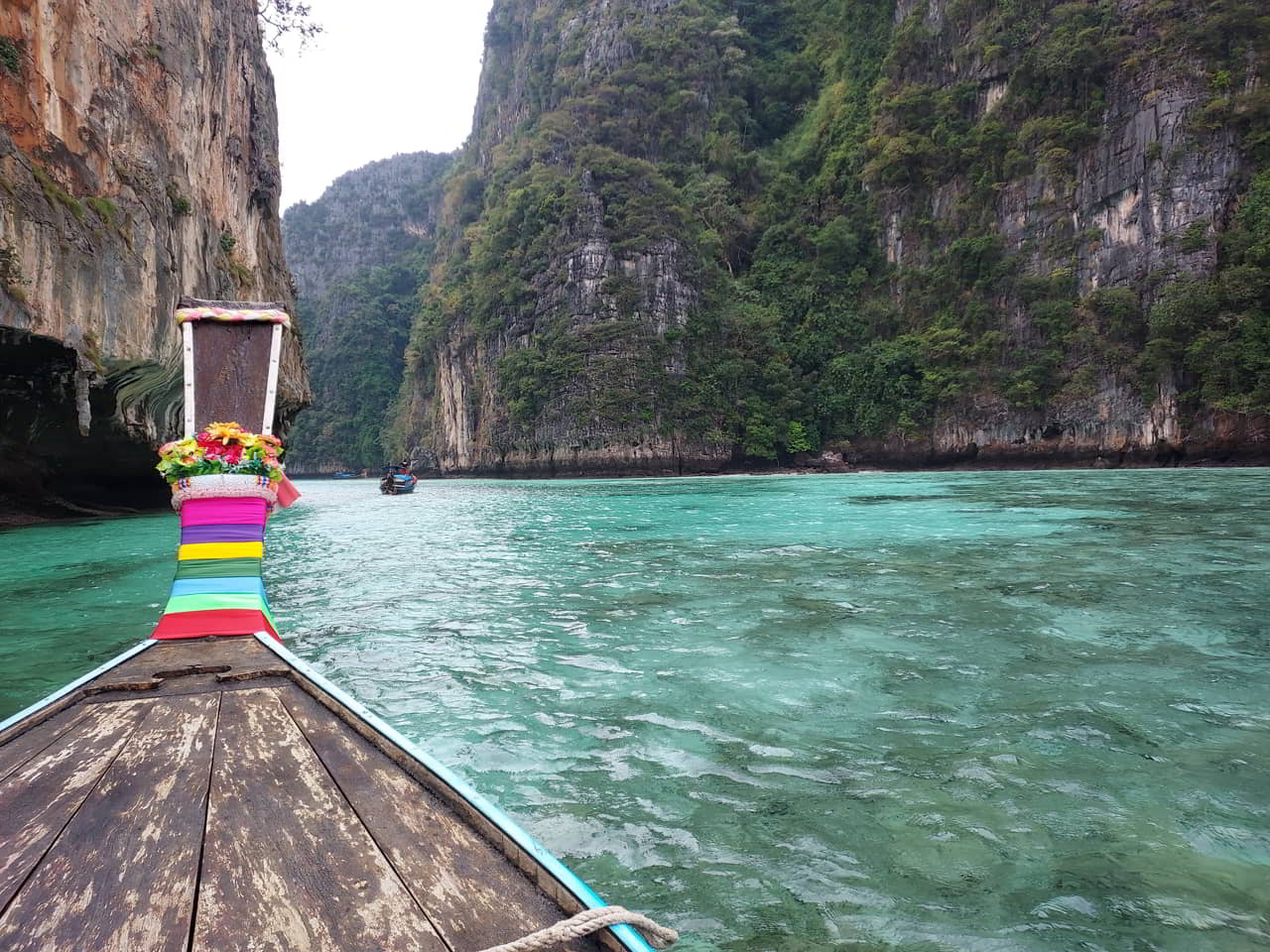 An excursion to Ang Thong National Park is an unmissable experience when you're on Koh Samui. It's a small archipelago of around forty islands, all located close together. The place is magical and can be reached from Koh Samui in just 40 minutes by speedboat.
Useful information:
Mu Ko Ang Thong National Park – อุทยานแห่งชาติหมู่เกาะอ่างทอง
Admission charges: Foreign adults THB 300 / children THB 150; Thai citizens -50%.
How to get there: Excursions available from Monday to Saturday: 10 am to 6 pm. Sunday: 12 noon to 4 pm.
Exploring Koh Samui's Tourist Spots: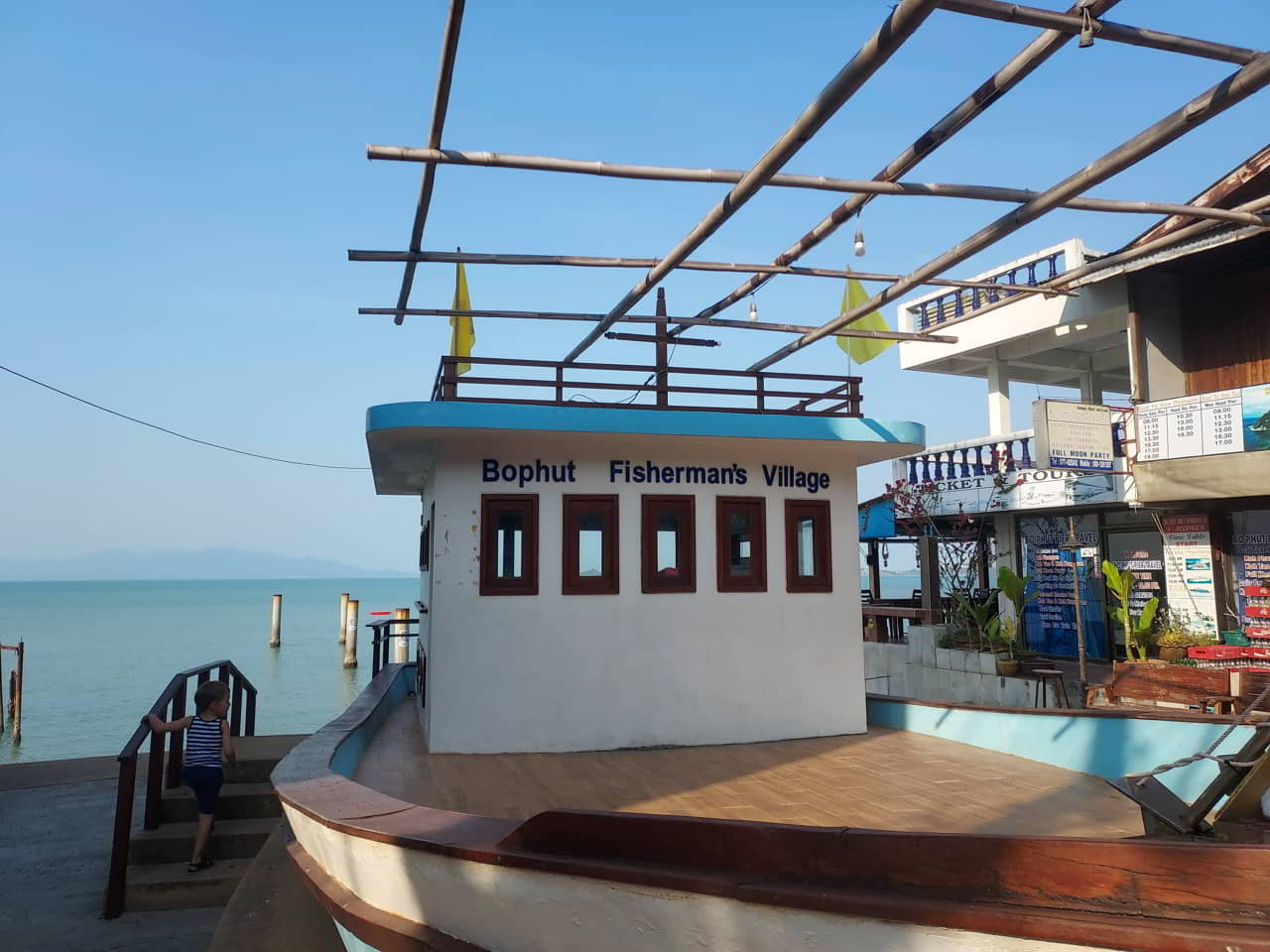 While three places on the island are often considered must-visit spots, we didn't quite fall in love with any of them. We'll still mention them as a guide, but without any real enthusiasm:
Fisherman's Village:
This area is known for its concentration of restaurants and bars, as well as a few shops. In the evenings, you can enjoy dining on terraces with sea views, creating a lively atmosphere.
Tarmin Magic Garden - ตานิ่ม เมจิค การ์เด้น
This small place of worship showcases a collection of concrete statuettes. While it may require a lot of effort to visit, some find that the offerings are relatively limited. Please note that there is an admission charge, and the road leading to the garden can be dangerous.
Night Market de Lamai:
This night market is similar to many others you'll find in Thailand. It is a popular spot among locals and opens every day from 3 pm to midnight.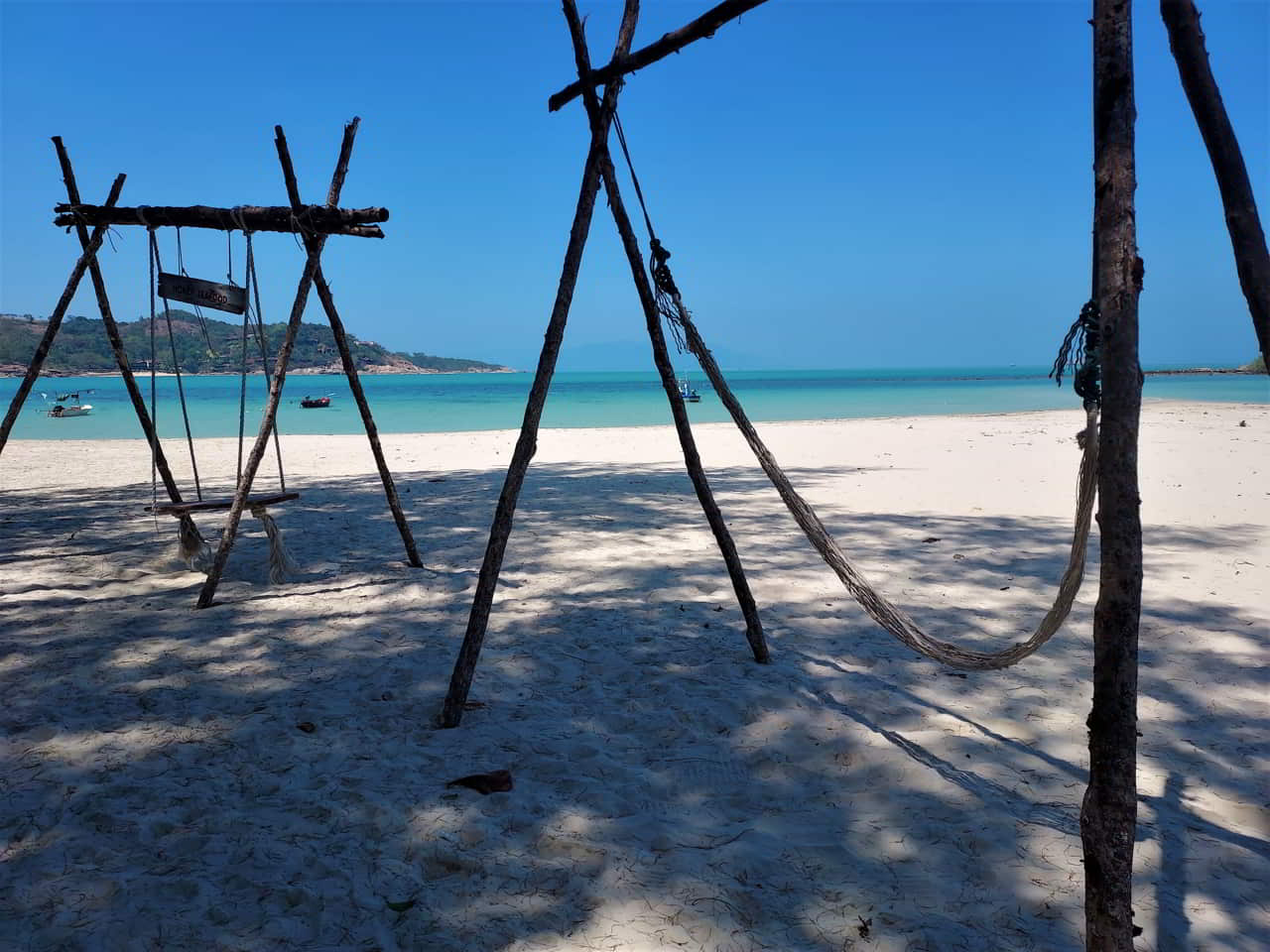 Additional information