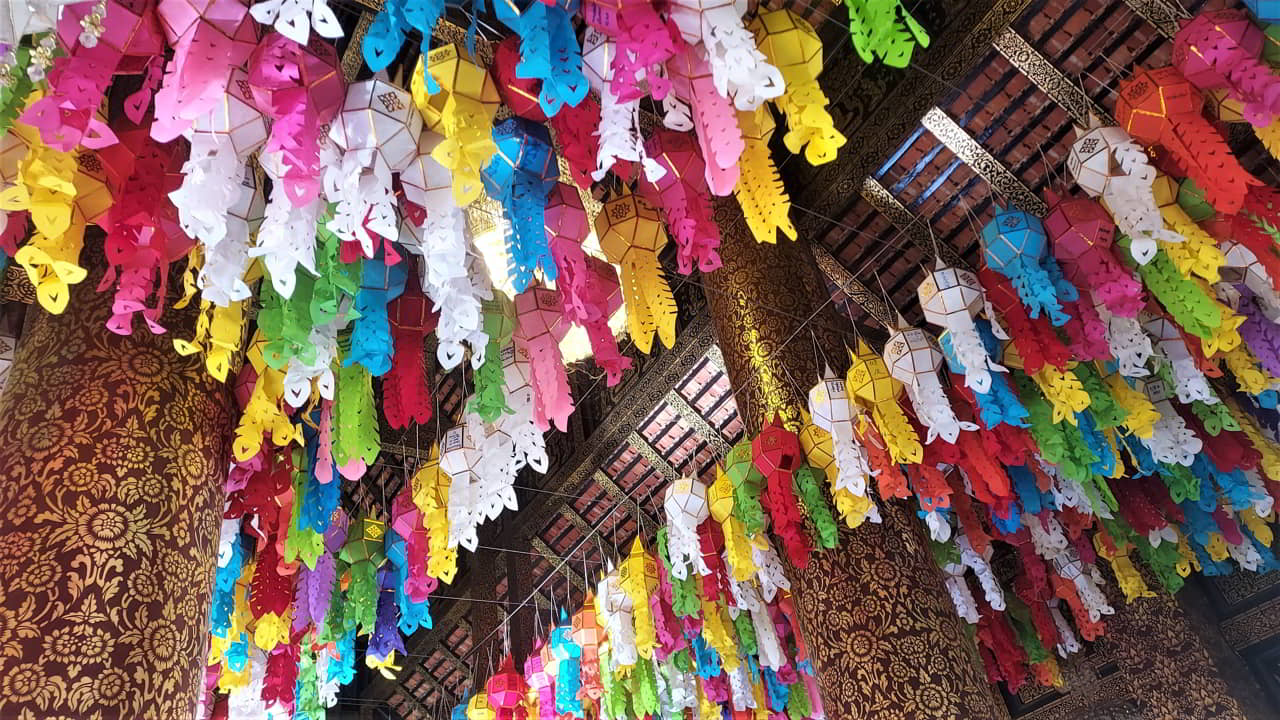 Where to Stay in Chiang Mai: Guide and Selection of Top Hotels
Discover ideal lodgings in Chiang Mai through our straightforward guide. Offering a curated selection of top hotels, we ensure your stay is unique and memorable, enhancing your experience in this dynamic city of Northern Thailand.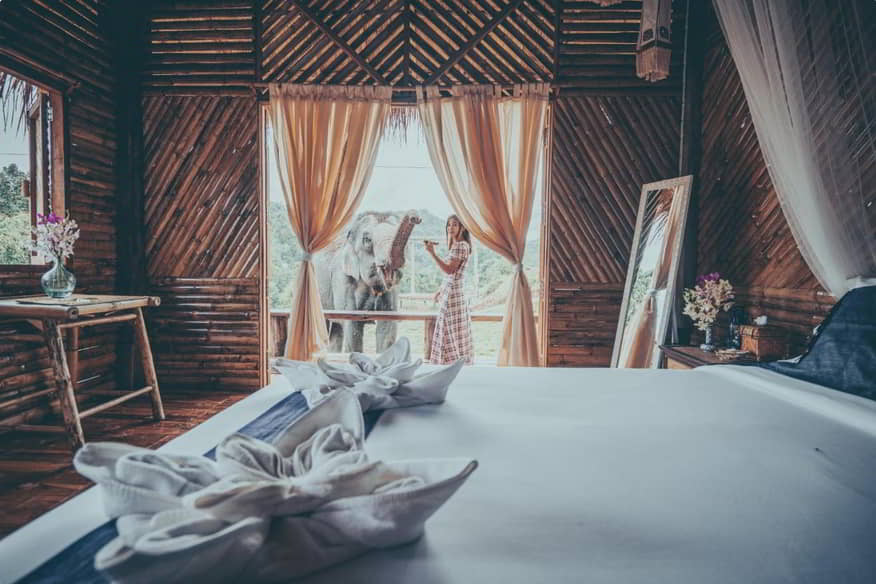 Which area to stay in Chiang Mai?
Travelers wishing to spend the night in Chiang Mai should first determine the district in which they will be staying. Chiang Mai is not a very large city, but it is traditionally divided into four main districts. Choosing a hotel often depends on which district travelers prefer.
The Old Town - Chiang Mai's historic district
This is the most popular area for travelers. It is the historic quarter where the vast majority of major temples are located, offering plenty of restaurants and a large number of small shops.
Our advice: This is the district to choose. Not only can you easily reach other districts while staying in the Old Town, but you can also take advantage of the peace and quiet, along with a significant decrease in the number of tourists in the evening, to enjoy a leisurely stroll.
Night Market District - Chiang Mai Night Bazaar
This is a very lively area with several markets operating during both day and night, including Waroros Market, Kalare Food and Shopping Center, Ploen Ruedee Night Market, and more. Situated next to the River Ping and its flower market, the district also features bars, craft shops, and more. It's a place to shop and have fun, away from cultural visits.
Nimmanhaemin District and Huay Kaew Road
This is the place to go if you already know Chiang Mai. Located to the west of the city, the district is best known for its university and park. It's a vibrant area, a bit removed from Chiang Mai's historic center.
Riverside - The Charoen Muang and Narawat district
Located on the east bank of the Ping River, this district is far from the hustle and bustle of the city centre. There are a number of hotels overlooking the river. In the evening, you can go for a drink by the river or to the San Pa Koy Market. The best thing about this district is that it's not far from the railway station.
Selection of Hotels to Stay in Chiang Mai
Our selection primarily emphasizes the Old Town. Why do we do this? Simply because we believe it's the area to experience, both day and night. It's a unique place in Asia, and we encourage you to make the most of it.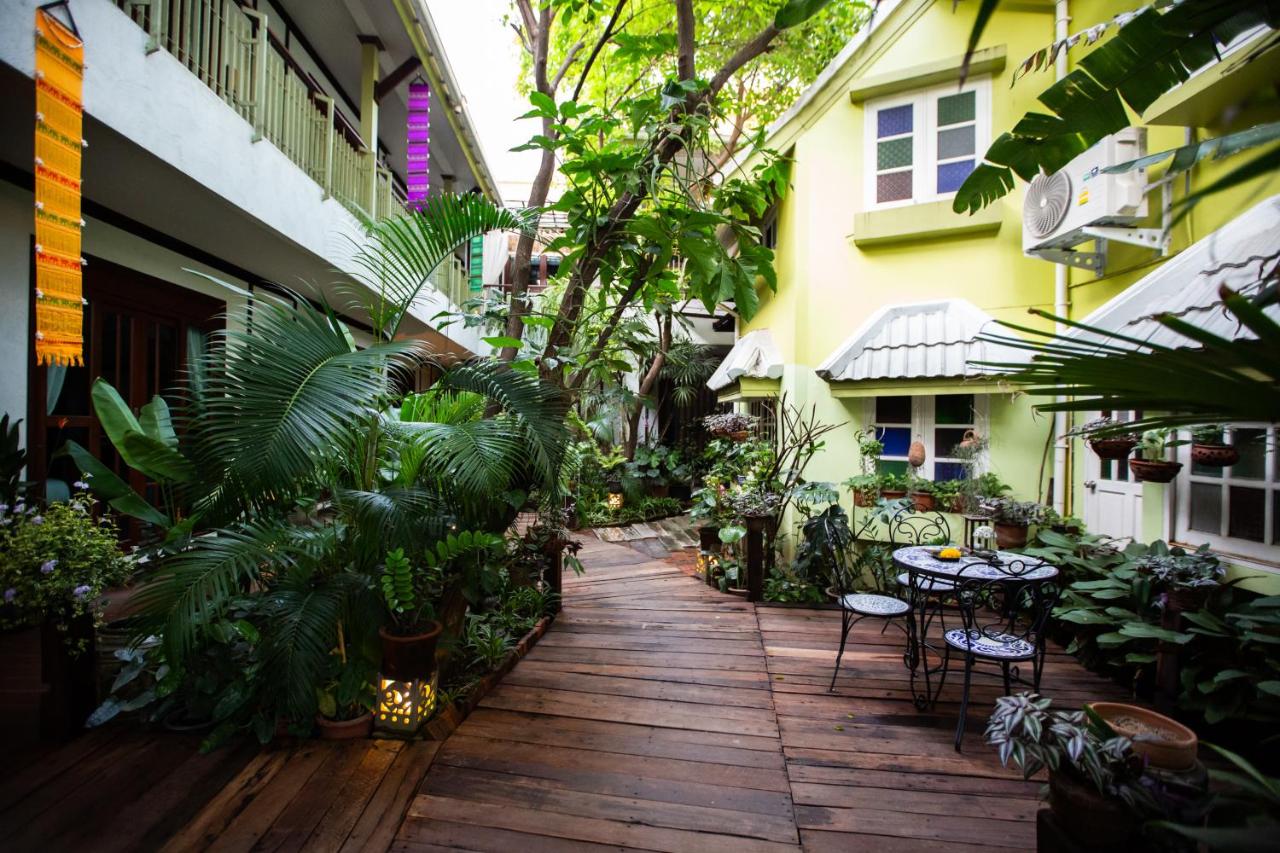 The Twenty Lodge
Option: Family-Friendly Atmosphere.
Experience the inviting ambiance of a small, cozy hotel with a familial touch. Comfortable rooms offer views of a charming garden and a refreshing swimming pool. Situated in the heart of the city, this delightful establishment serves as an excellent starting point for your adventures. The pricing is very reasonable, reflecting the quality of service and the prime location.
Reservation: Booking - Agoda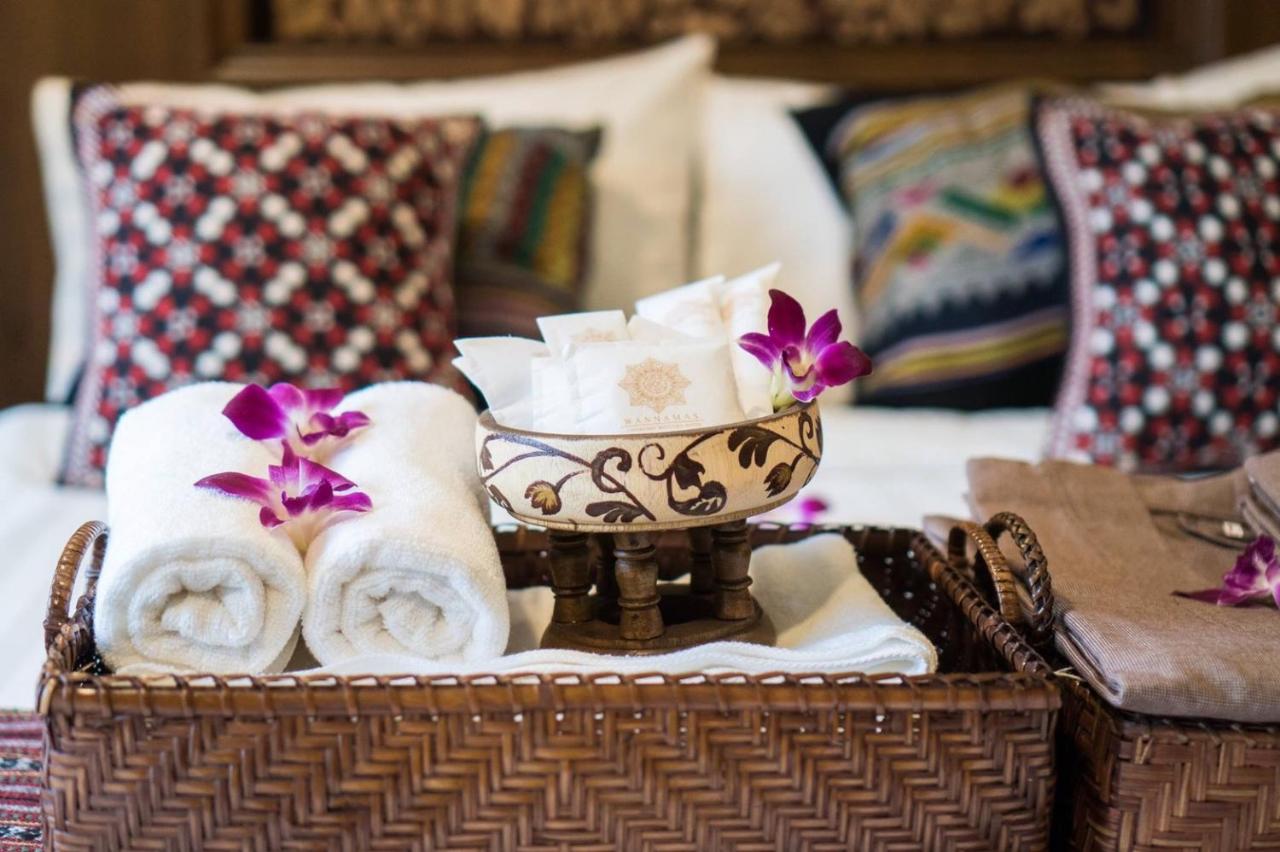 Wannamas Chiangmai Boutique House
Option: Small Family-Run Gem
Discover a charming small family-run hotel, offering a traditional setting with incredibly comfortable rooms. Nestled in the historic center, it provides an ideal starting point for leisurely strolls. Returning in the evening, you'll find a cozy retreat to unwind. The pricing is family-friendly, reflecting a blend of comfort and excellent service. It's worth noting that this hotel enjoys considerable popularity.
Reservation: Booking - Agoda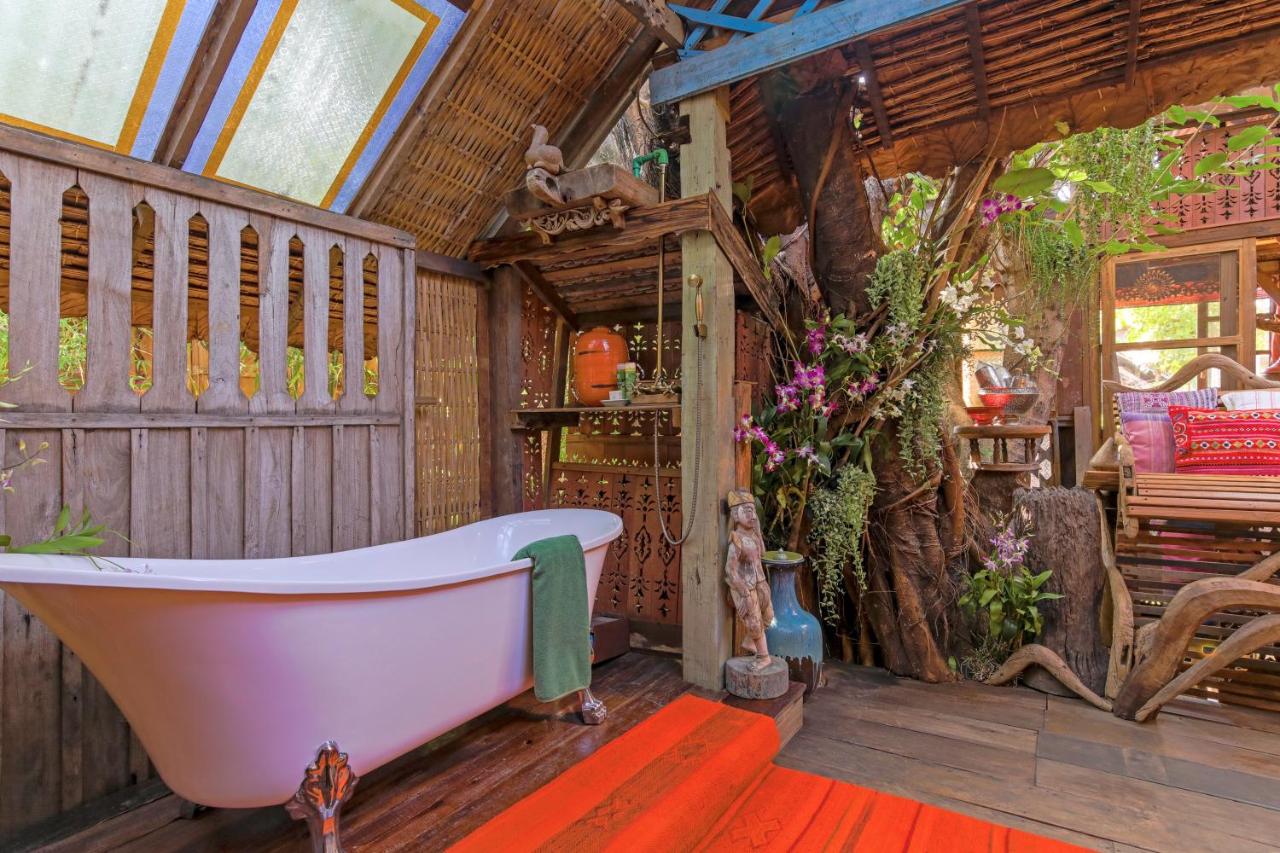 Baan Boo Loo Village
Option: Uniquely Distinctive Getaway
Immerse yourself in a truly one-of-a-kind setting – a haven of pure traditional Thai style. Refined, warm, and meticulously designed to offer guests an unparalleled experience, this distinctive retreat is a gamble that undeniably pays off. The pricing? Consider it an investment in a journey within a journey, the cost of crafting lasting memories and a tangible souvenir of a remarkable stay. Why not indulge? Ideal for couples and those with a penchant for romance.
Reservation: Booking - Agoda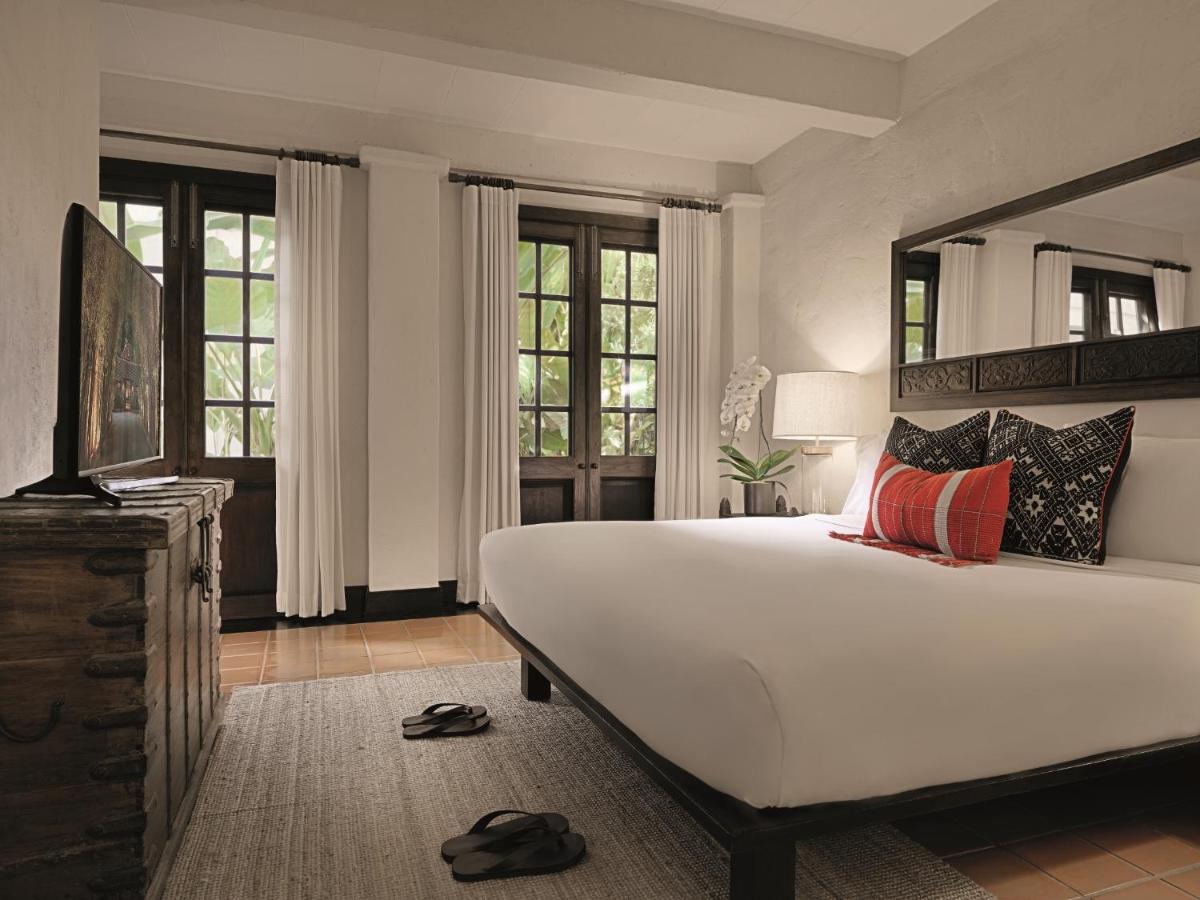 Tamarind Village
Option: Elegant Retreat Amidst Towering Tamarinds
Discover a truly delightful establishment nestled in the shade of majestic tamarind trees. A place of beauty and sophistication, it boasts high standards and impeccable service. From a serene swimming pool to a rejuvenating spa and exciting excursions, every detail is crafted to perfection. Ideal for those seeking a genuine holiday experience. While it's not the most economical choice, the value shines through when you consider the unparalleled quality and breathtaking setting. Why not indulge in an experience that transcends the ordinary?
Reservation: Booking - Agoda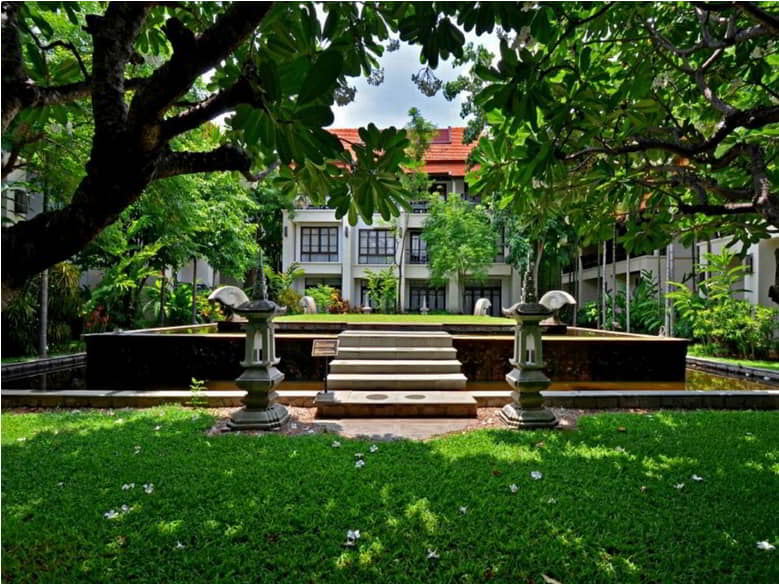 Bodhi Serene
Option: Excellent Value Accommodation
Uncover a hotel that offers outstanding value. Spacious rooms, generous breakfast offerings, and a tranquil setting make it an ideal choice. Whether you choose to unwind by the lovely swimming pool before or after exploring the city, the experience is bound to be relaxing. The pricing presents a fantastic compromise, making it an address worth remembering! Take note of this highly successful hotel – it's a gem waiting to be discovered.
Reservation: Booking - Agoda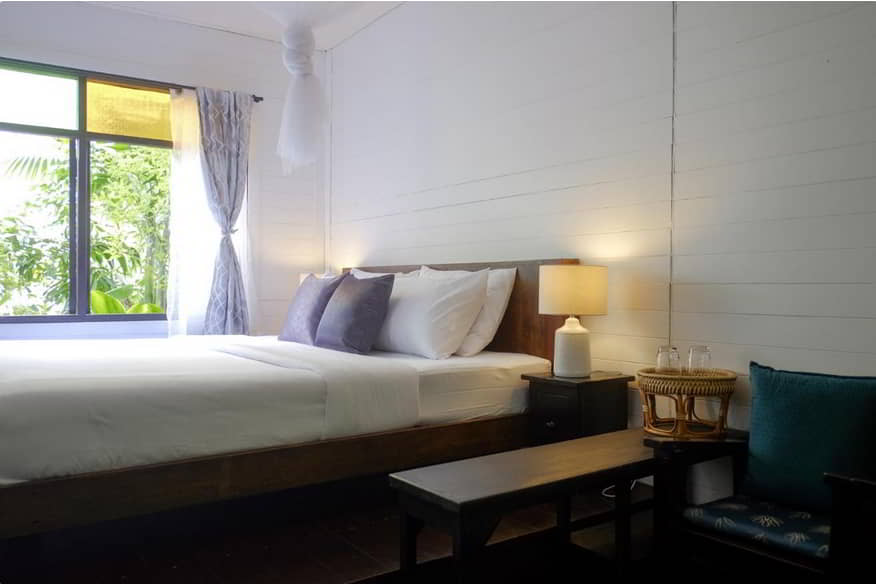 Inn Oon villa
Option: Tranquil Retreat in a Cozy Guest House
Escape to a haven of peace in this small guest house. While the number of rooms is limited, each one offers a delightful and, above all, super comfortable experience. The attentive staff and the serene setting contribute to an overall relaxing ambiance. As for the pricing, you might find yourself asking, "Why did I only book one night?" With a limited number of rooms and high demand, this hidden gem is a sought-after destination.
Reservation: Booking - Agoda
Countryside Retreats near Chiang Mai
Explore our curated collection of hotels nestled in the serene countryside around Chiang Mai. These handpicked establishments offer a unique opportunity to immerse yourself in the richness of the landscape and environment. Each address guarantees not only a memorable night but also a captivating wake-up call, surrounded by nature's beauty. Experience top-notch services in these unique locations for a truly unforgettable stay.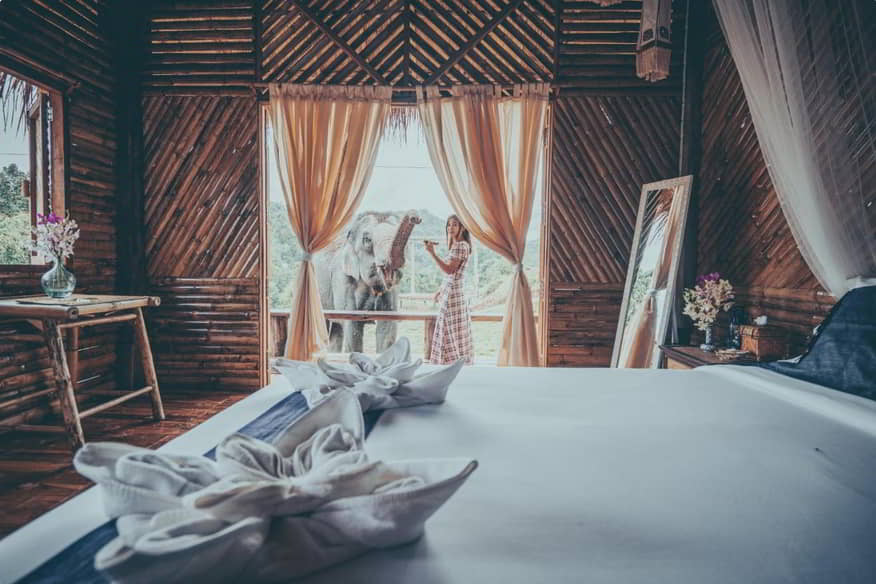 Chai Lai Orchid
Option: Tranquil Oasis in the Mountains
Nestled 45 km from Chiang Mai, our hotel sits in the heart of the mountains, surrounded by lush countryside. Experience the charm of spacious and comfortable traditional bamboo bungalows. Picture waking up to the enchanting presence of elephants in the morning. The price is a small investment for the exceptional setting, immersive environment, and unique experience – an opportunity not to be missed! Please be aware that this sought-after address requires bookings several weeks in advance.
Reservation: Booking - Agoda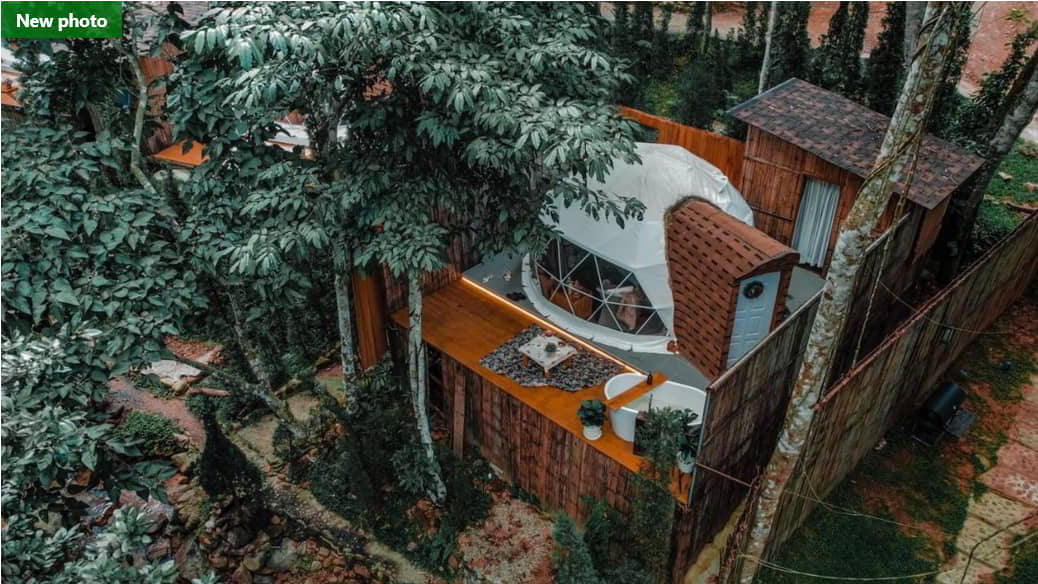 Nelamit
Option: Forest Luxury 45 km from Chiang Mai
Indulge in a night of opulence within luxurious tents nestled in the heart of the forest, just 45 km from Chiang Mai. Here, guests can almost feel like they are sleeping under the stars, surrounded by the enchanting sounds of nature. This hotel is a must-visit, particularly during the dry season when the ambiance is truly magical. While the experience is exceptional, it's worth noting that the pricing can be a bit high. Keep an eye out for discounts if you're seeking a great deal on this extraordinary forest retreat.
Reservation: Booking - Agoda
For Any Other Questions: Your Quick Chiang Mai Guide!
Ready to explore Chiang Mai to the fullest? Find all the answers to your questions in our Comprehensive Chiang Mai Guide. Dive into the adventure now! Explore Complete Chiang Mai Guide