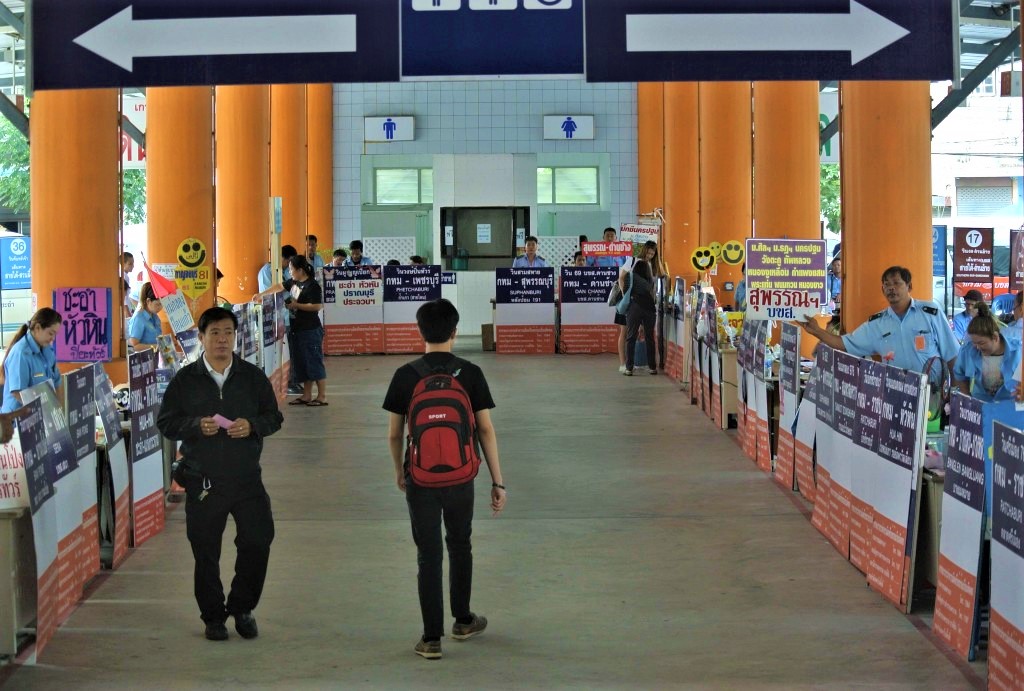 Bangkok Bus Terminal South - Sai Tai Guo สายใต้เก่า (ปิ่นเกล้า)
The South Bus Station - Sai Tai Guo - is a hub of the Thai road network for minibuses.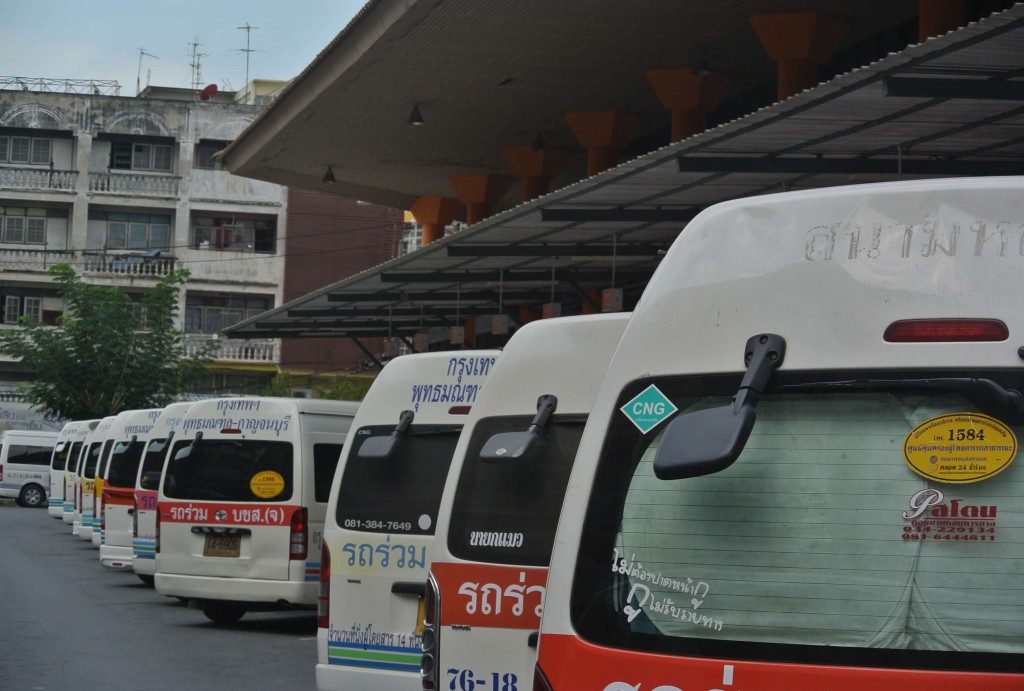 Two south terminals: 2 names, 2 functions
This can be confusing but there are two bus terminals south in Bangkok:
For travelers it is important to be well understood. Indeed, these two bus stations are very close by their name and their geographical proximity. Both are located on the same road, Borommaratchachonnani Road. Sai Tai Mai being the farthest and Sai Tai Guo (Talingchan District) closer to downtown.
Bangkok Bus Terminal South Sai Tai Guo : A station only for van
The Southern Bus Terminal, Sai Tai Guo, is an important hub for Bangkok. However, the station is not very big, but has an air conditioned waiting room.
Tickets are bought in the hall of the bus station. It's not difficult to find the right booth. Just listen to the sellers hailing the destinations.
The area of this Station is not charming. Around the station, there is not much to see and do, except wait for the bus!
There are several small food court stands to eat next to the Seven-Eleven. In the evening there is a night market, lots of food, fruits and vegetables. So do not plan to visit or find any activity during the wait.
To save time and energy, it's possible to book a place with our partner.

Go to Sai Tai Guo Bus Station:
It's possible to take public buses: 19, 28, 30, 40, 57, 66, 79, 123, 124, 125, 127, 146, 149, 159, 164, 170, 174, 177, 183, 201, 507, 511, 515, 516, 524, 539, 542, 556.
It's necessary to give the driver : the Thai name of the Sai Tai Guo Station ปิ่น ใต้ เก่า (ปิ่น เกล้า). Insist on the difference between Guo and Mai, to avoid unpleasant surprises.
A little trick to facilitate communication with a taxi driver:
copy the name of the bus station in Thai on his mobile:สาย ใต้ เก่า (ปิ่น เกล้า)
same for the address: Bangkok, จังหวัด กรุงเทพมหานคร 10700
Grab and Bolt are two apps. They are very easy to use, and they give the possibility to find un driver for a good price.
Cities from Sai Tai Guo