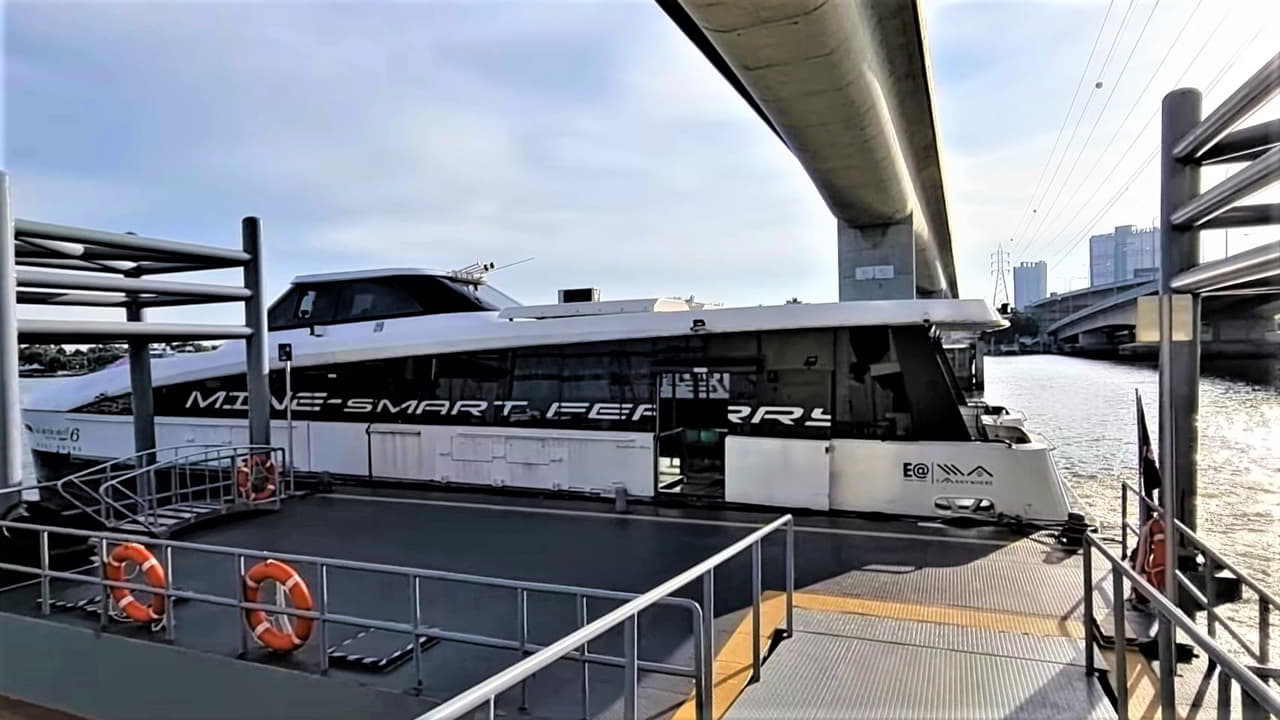 Bangkok - Chao Phraya: transport by electric ferry
Time after time, the old fleet of diesel-powered boats is being replaced by electric ferries. To promote this mode of transport, a very touristy line has been set up at a very low price.
Bangkok and the electric
Bangkok is one of the most polluted capitals in the world. In recent years, the arrival of new BTS and MRT lines have made traffic more fluid. However, many public vehicles are still heavy polluters. For example, the fleet of boats with diesel engines has been a big problem until now. They are major producers of CO2 emissions. The government has therefore launched a new policy to modernise public transport by turning to all-electric vehicles.
The ambition is there, the authorities want Bangkok to become the capital of electric ferries. To achieve this, the city of Bangkok has bought 30 ferries. The first boats are here and allow passengers to travel up the Chao Phraya River over 20 km.
Electric ferries
These new ferries are made in Thailand. In order to save space and improve aerodynamics, the builders preferred to construct catamarans. Each of them is powered by lithium-ion batteries. These batteries have the great advantage of being versatile. They are also suitable for the city's electric bus.
Another advantage is that catamarans are more stable than conventional boats and offer more comfort. This reduces seasickness. Another important factor is the noise. Indeed, compared to the old boats, the ferry offers comfort for the passengers, but also for the local residents. Comfort is one of the advantages of ferries. Gone are the days when passengers risked getting wet because of a stubborn wave or a violent storm. The catamarans are air-conditioned and therefore closed.
This is undoubtedly one of the elements that many people will regret: you find yourself in a closed boat without being able to really enjoy the landscape, face to face with the wind… Tourists may be less attracted, but the worker will certainly appreciate it.
A very practical line to travel on the Chao Phraya
The line currently set up goes up the Chao Phraya on more than 20 km. It links Sathorn to Phra Nang Klao (Nonthaburi district). The line has 12 stops with 4 platforms connecting either the BTS or the MRT:
Sathorn and the BTS line to Saphan Taksin station,

Rajinee and Sanam Chai MRT (blue line) station,

Bangpho and Bangpho MRT (blue line) station,

Phra Nang Klao and the MRT station (purple line) Phra Nang Klao Bridge.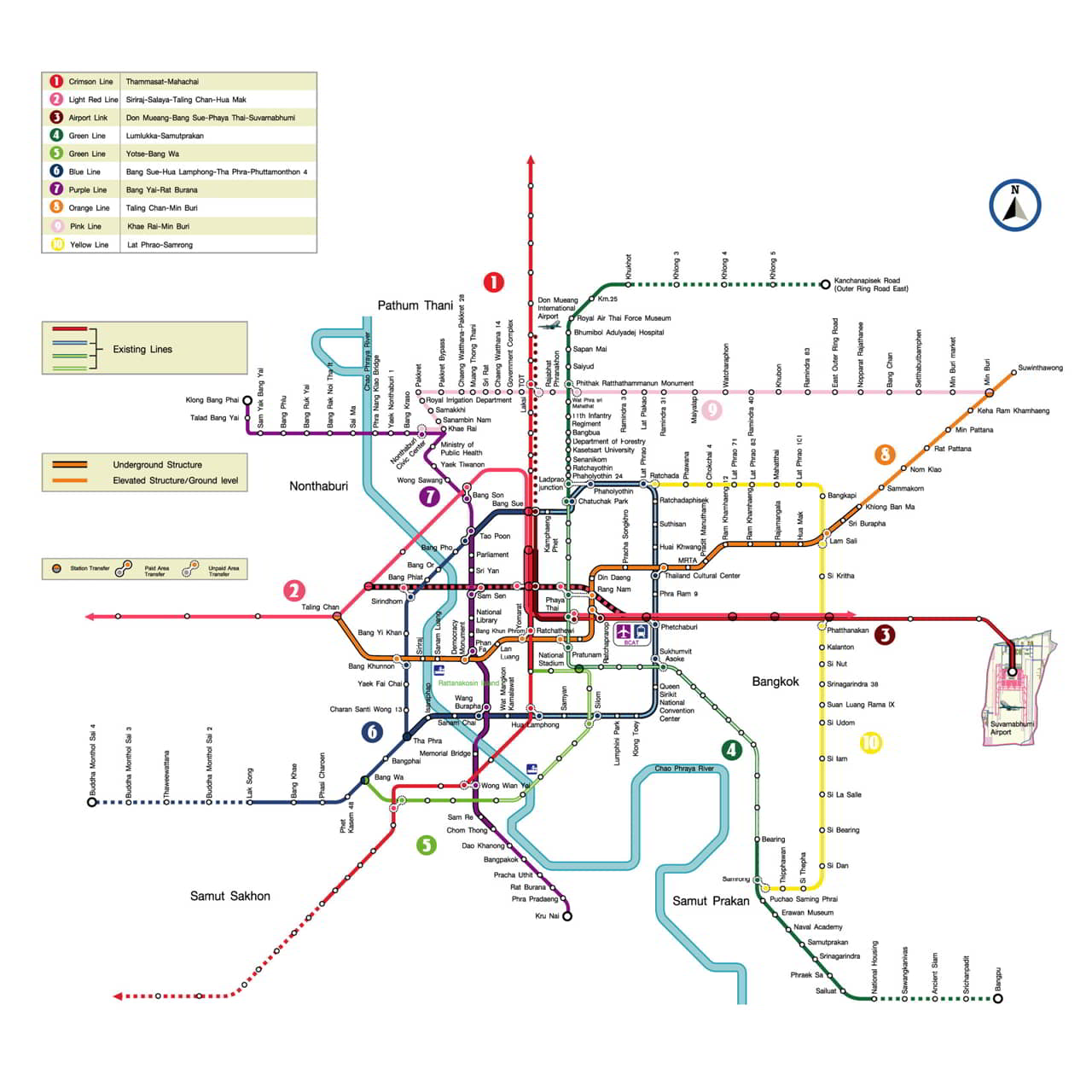 **Practical information
Ferries operate daily from 06:00 to 18:00.
The ticket price is currently 20 Thb.
En complément