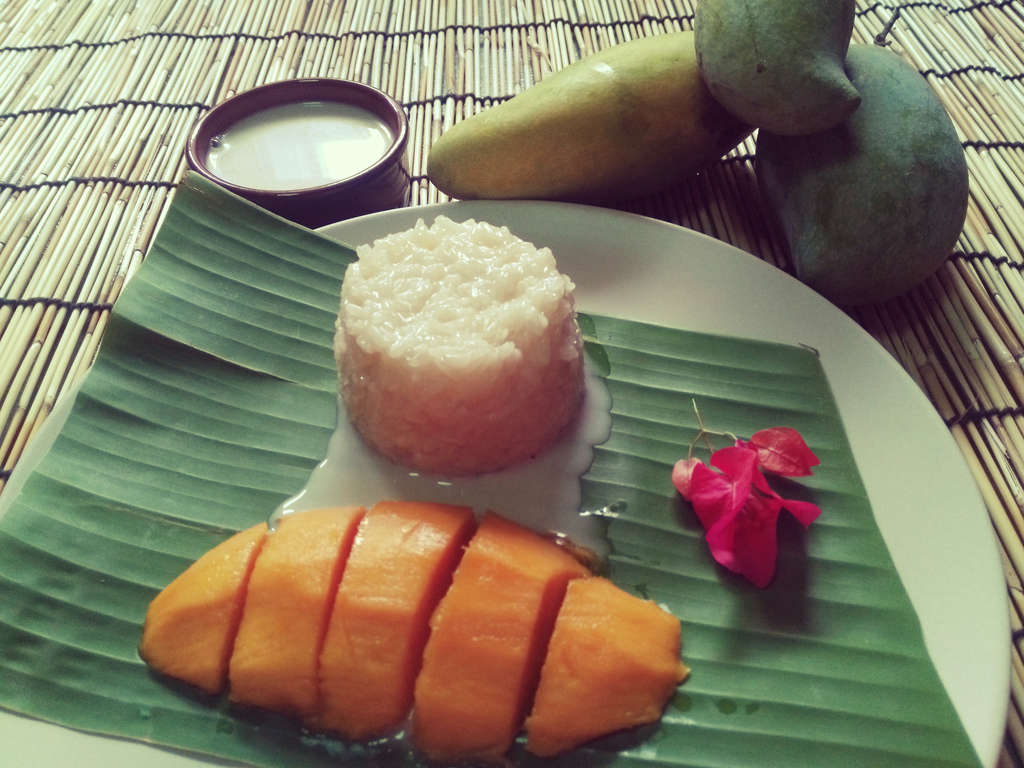 Mango Sticky Rice - Kao-niew Ma-muang
Sticky Rice with Mango or Kao-niew Ma-muang is The Thai dessert. It is one of the classics and one of the tastiest. An easy recipe that will please everyone!
Ingredients:
One mango
250 ml coconut milk - if possible thick coconut milk.
350 ml of waterss
1 tsp salt
125 grams of sugar (brown)
200 grams of sticky rice
Recipe ofKao-niew Ma-muang
1. Cook the sticky rice, 30 minutes in the steam.
Tip:
To have good sticky rice, it is necessary to let it soak in water minimum 3 hours. To make a perfect success of sticky rice, it must soak overnight.
2. Preparation of coconut sauce
Mix in a container: water, coconut milk, sugar and salt.
Stir until the sugar is completely dissolved.
Filter the mixture
Once filtered, heat over low heat until boiling.
Reserve a large third. This will serve as a sauce.
3. Rice preparation:
Add the sticky rice to the coconut sauce.
Heat over low heat while stirring
The rice should absorb all the sauce.
Remove from heat when rice is very sticky
4. Finally
In a plate put a piece of mango, a little rice and a little coconut sauce
To be enjoyed cold or warm.
Enjoy your meal.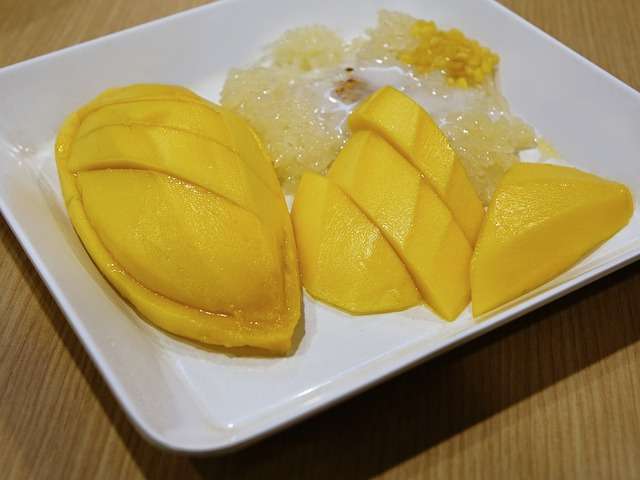 Other cooking ideas:
Other Thai dish and dessert recipes that are easy to make and always good to eat!