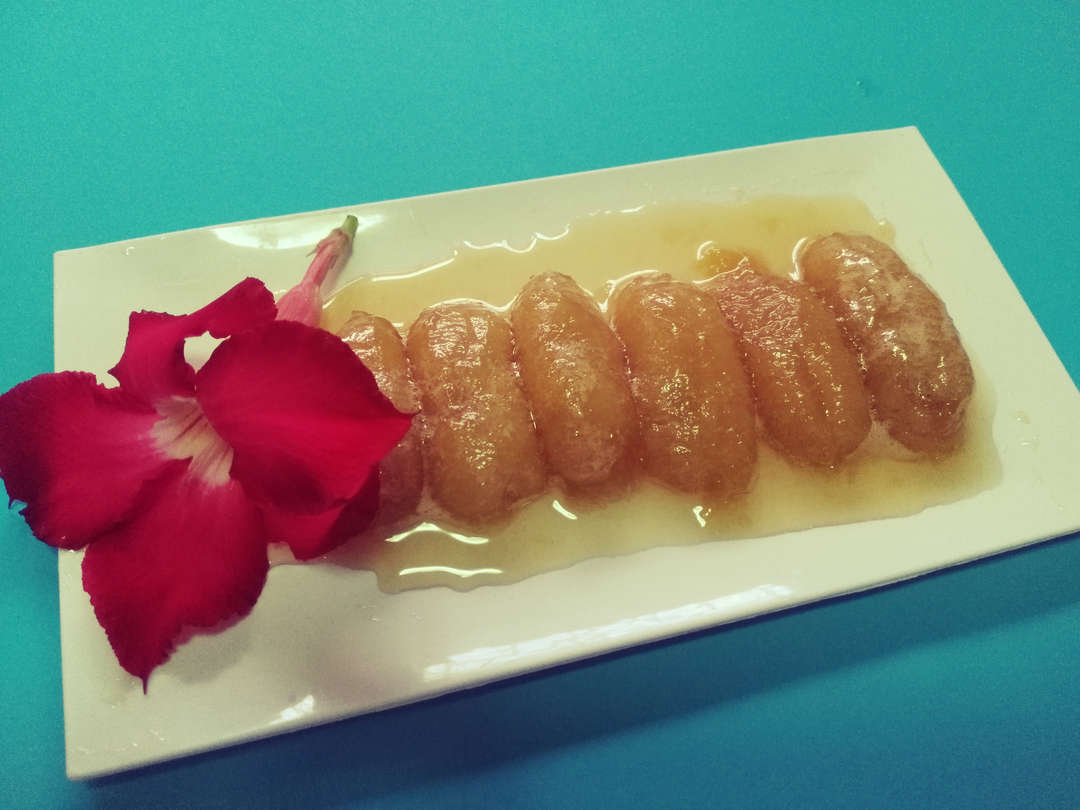 Thai dessert : Gluai Namwa Chuean - banana in syrup
Thai dessert recipe, Gluai Namwa Chuean or banana in syrup. Easy to make, few ingredients and another way to eat bananas.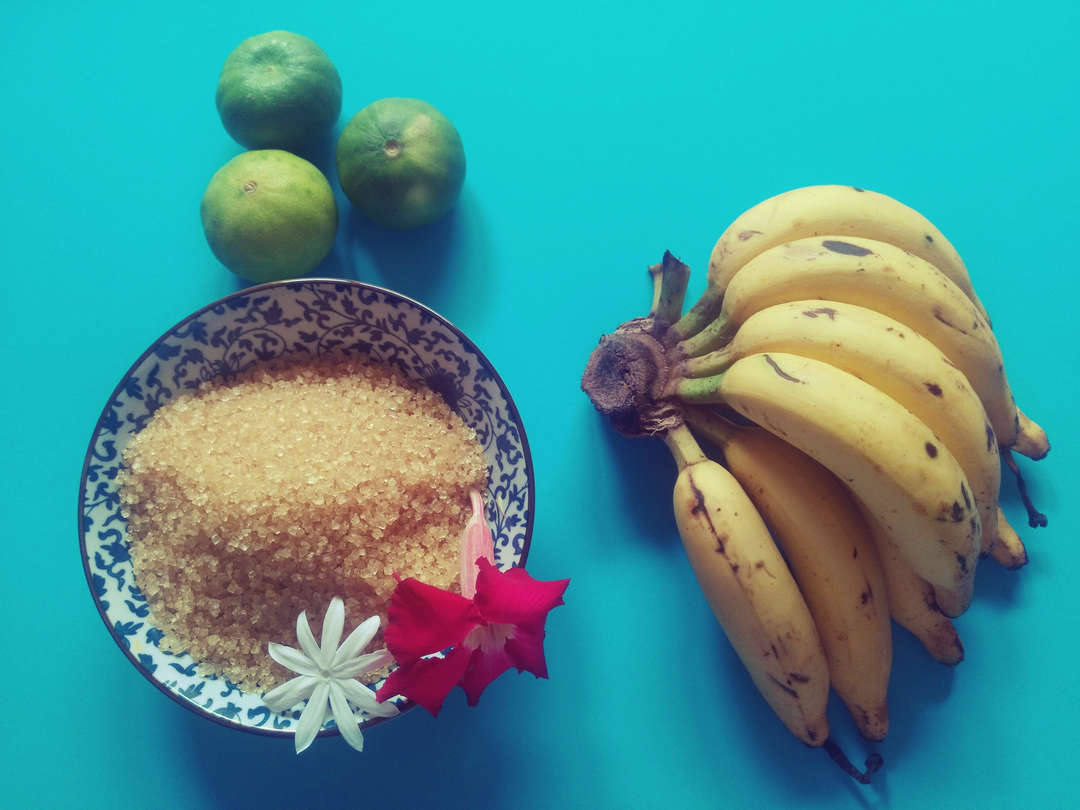 Ingredients:
6 small or 3 large bananas
3 limes (the lemon is more acidic, only one will be enough)
For the syrup:
300 grams of sugar
200 ml of water
Recipe : Gluai Namwa Chuean
Peel and cut the bananas into quarters
Put everything in a large bowl.
Squeeze the limes. Dilute the juice in a little water to completely cover the bananas in the bowl.
Soak in limewater for about 1/2 hour.
Syrup preparation:
In a saucepan pour the sugar and the water
Mix gently over low heat to completely dissolve the sugar in the water.
Once the sugar has dissolved, filter using a clean cloth.
Return the syrup to low heat and bring to a boil.
Stir in the bananas:
Remove the bananas from the saucepan and rinse them with clean water.
Tips :
Keep the juice. This makes a nice little slightly acidic fruit juice with a scent of banana … very refreshing
Add the bananas to the syrup.
Put on low heat and stir regularly
Take them out when they start to take on a little color.
Note:
The color of cooked bananas depends on the type of banana. Some tend towards a very pretty red / pink. Others towards a brown color … which does not make you want! But the taste remains the same!
How to serve Gluai Namwa Chuean
You can eat it hot like that directly or with a scoop of vanilla ice cream.
Or cold. It is an ideal dessert to discover another way of eating bananas!
Tips : Bananas can be replaced by either sweet potatoes or pumpkin. It's the same recipe …