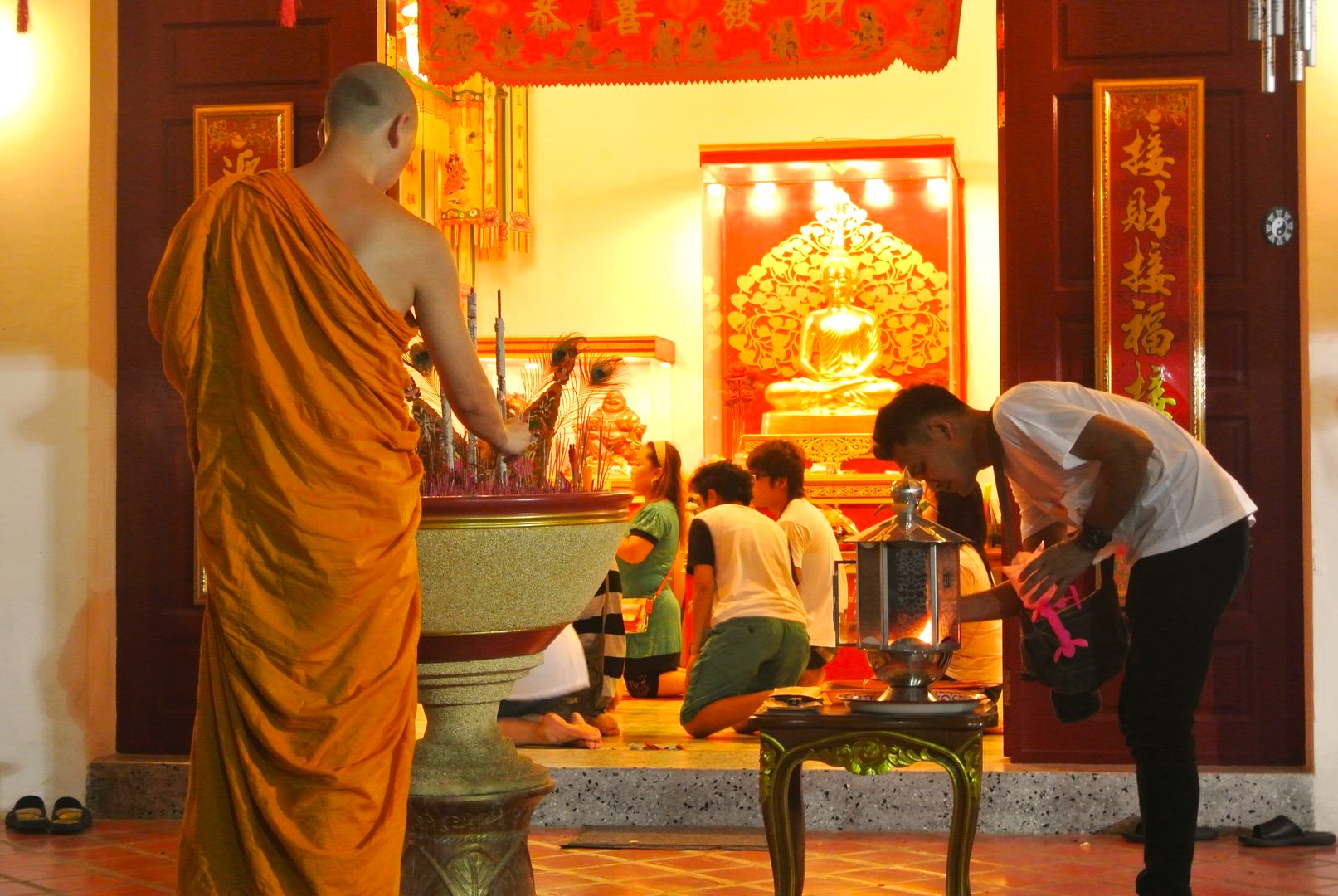 Makha Bucha: a traditional celebration
Makha Pucha is one of the most important Buddhist celebrations in Thailand. Presentations and essential information so you don't miss a thing.
Original story
The original story has it that the disciples of Buddha, without consulting each other, spontaneously gathered around their master in order to thank him for the knowledge he passed on to them. It was then that Buddha taught them the Ovat Patimok, which is based on three essential principles in Buddhist thought:
Do no harm, do good and remain a healthy soul.
Makha Bucha
Makha Bucha is originally a solemn moment part of the genesis of Buddhism. The celebration always takes place on the full moon day of the third month of the lunar calendar. Makha Bucha comes in the middle of February (the date changes, as it is set by the lunar calendar).
Celebration is not just a religious event but also an important moment for families. Indeed, the tradition is that one goes to the temple to thank the teaching of the revered. Like many Buddhist religious festivals, this one comes with obligations. For Makha Bucha, we must respect the Lab Sin, respecting 5 essential precepts:
do not kill,
forbidden to steal,
it is forbidden to deceive his or her spouse,
do not lie,
Alcohol is prohibited. It is therefore difficult to find shops selling alcohol during this day.
Makha Bucha is, in a way, a day of merit where one must honor these precepts. To do this, many temples will open sooner or later.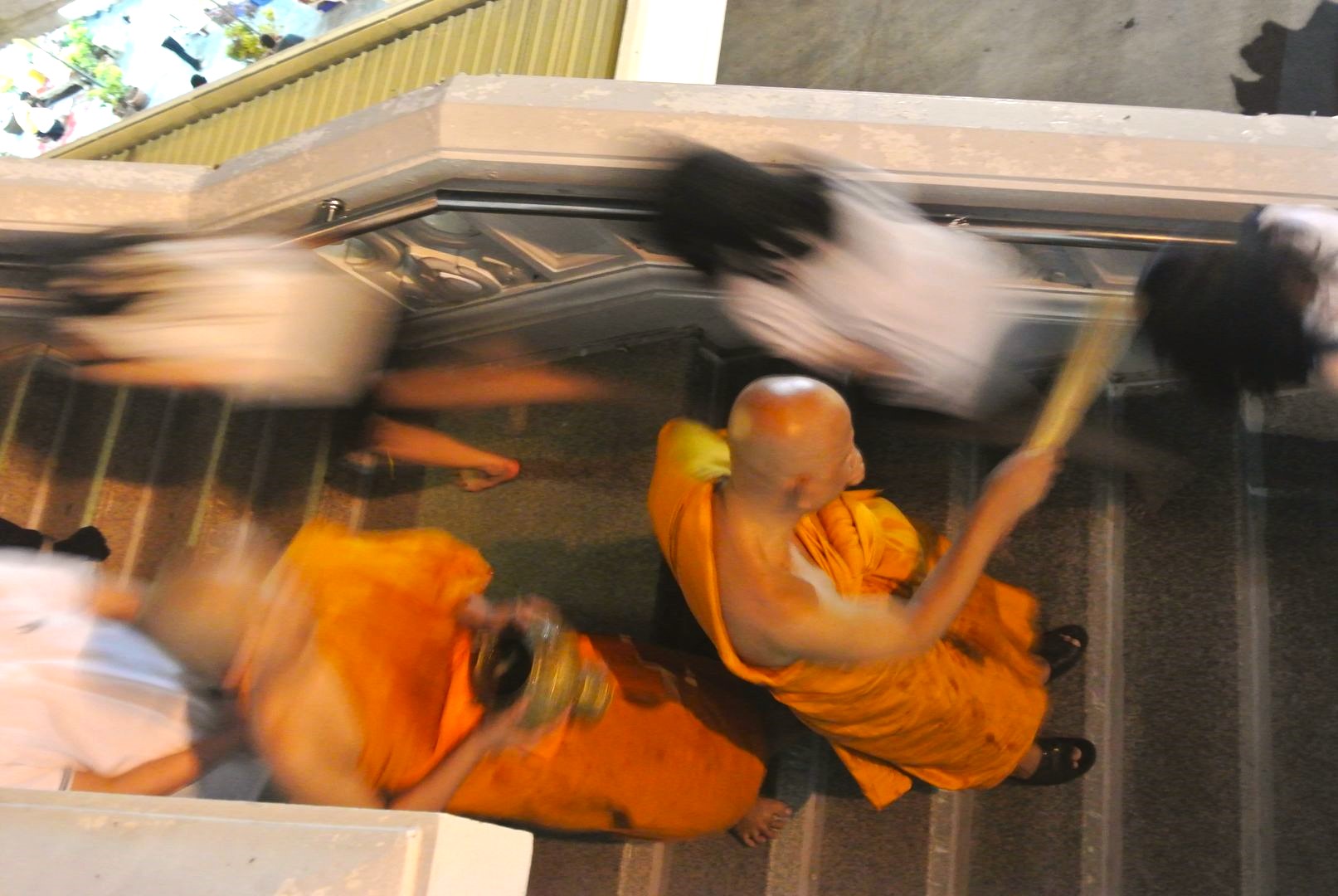 Where to celebrate Makha Bucha?
There will be many temples open for the occasion, big and small. The celebration allows to see a very photogenic ritual: the faithful turn around the temples with incense, candles and water lily. This is a magical and unique moment to discover for the uninitiated. In Bangkok, 4 places are to be favored:
Wat Saket
Wat Benchamabophit or the marble temple
Temple of the Golden Buddha, Wat Traimit
Wat Yannawa (Sathorn)
In the suburbs of Bangkok: Putthamamonthon site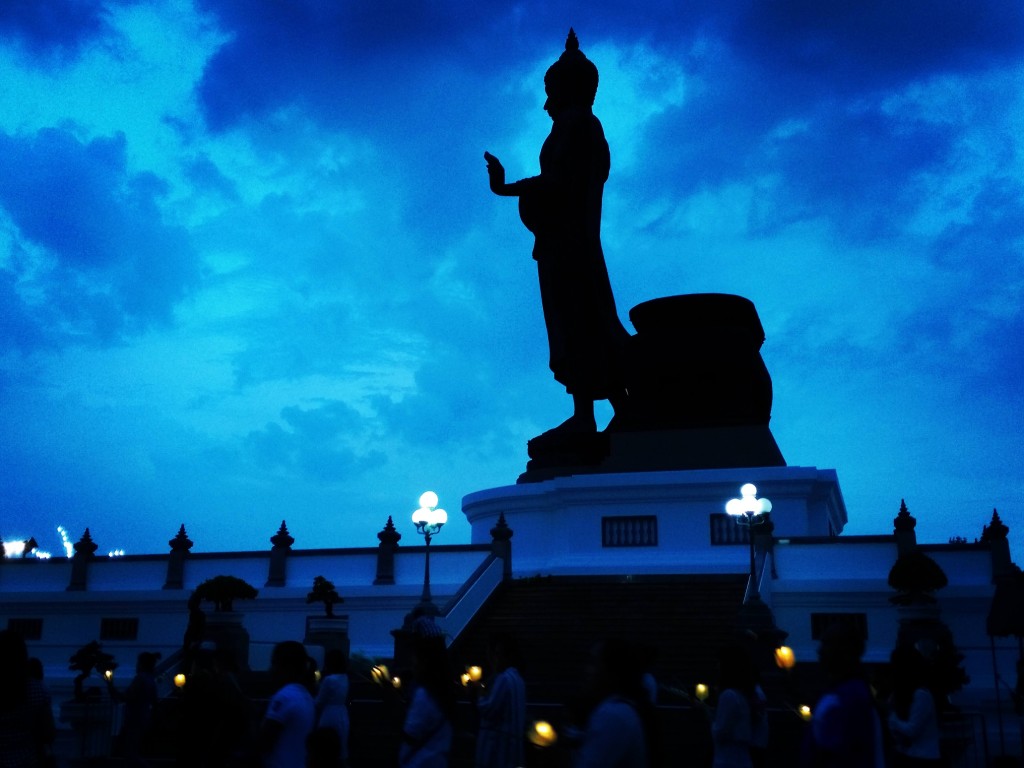 Our advice : Putthamamonthon
Buddhamonthon site is located on the outskirts of Bangkok, in the direction of Nakon Pathon. The site of Putthamamonthon is considered the world center of Buddhism. The place is apart. Indeed, it is a very large park where you can see a very large statue of the Buddha. Religious ceremonies always take place all around.
Note
Makha Bucha is a special day in the Thai calendar, Administrations and schools are closed.
The sale of alcohol will be banned on this day.