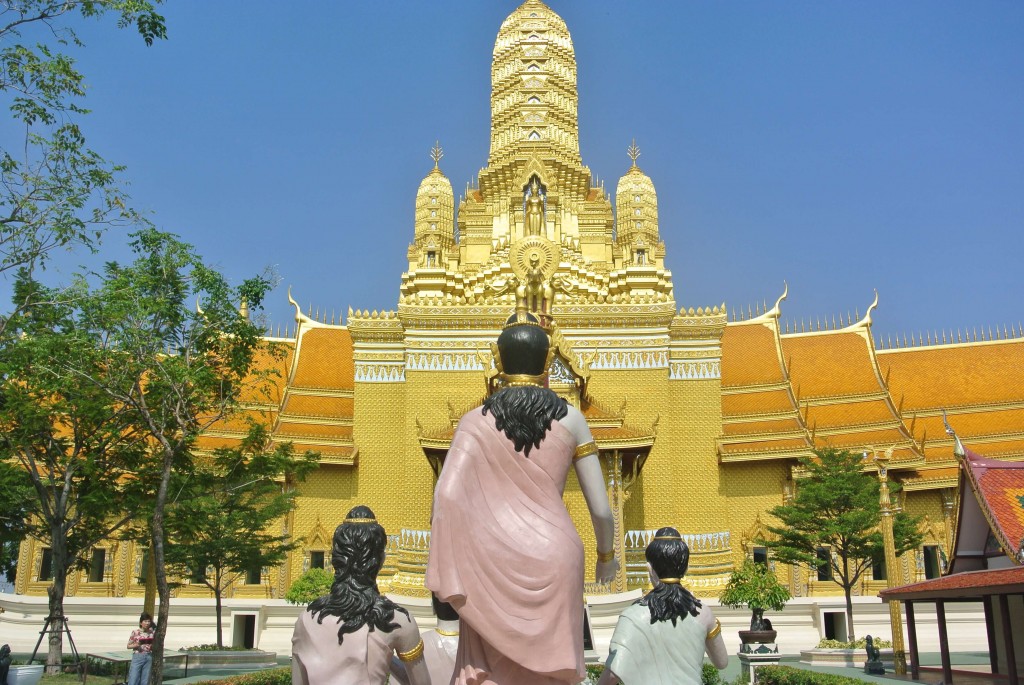 Discover Muang Boran: Thailand's Extraordinary Ancient City
Muang Boran, also known as Ancient City, is a remarkable destination that showcases Thailand's iconic monuments, beautifully reconstructed in one location. Despite being replicas, these awe-inspiring structures are truly impressive.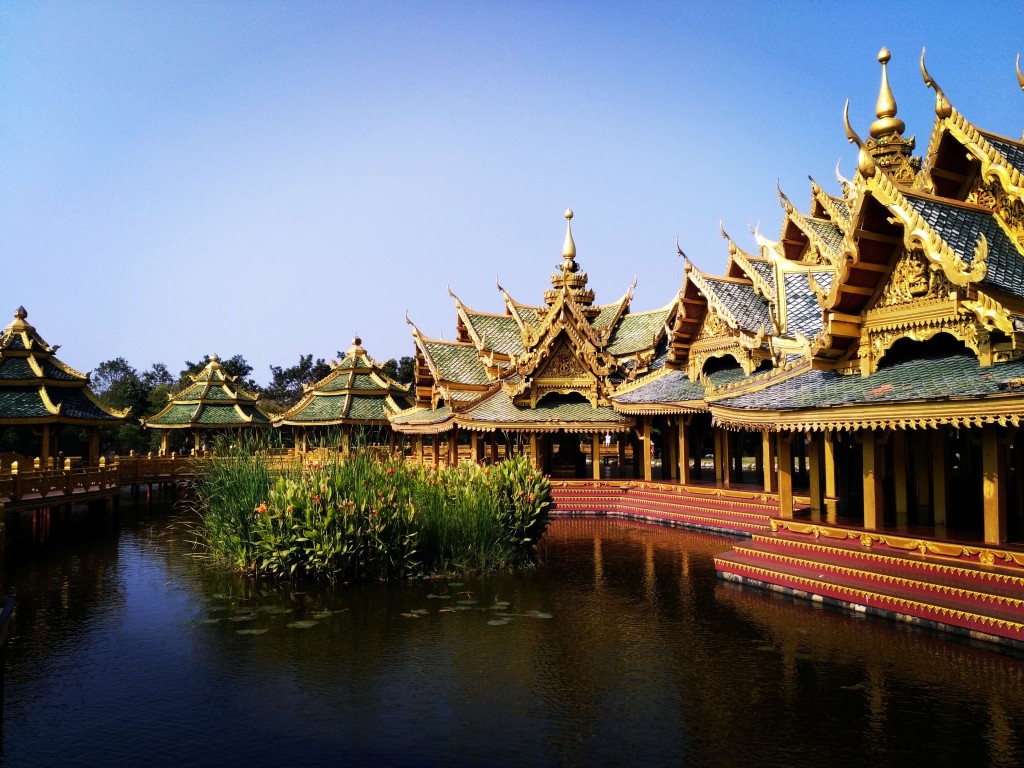 Muang Boran, a remarkable site
Muang Boran is an extraordinary site that captivates visitors with its vastness and significance. Encompassing over 320 hectares, this park serves as a haven for numerous essential buildings, structures, and artworks that embody the essence of Thai identity. With an impressive collection of 120 monuments sourced from various regions of Thailand, Muang Boran stands as a testament to the unparalleled richness of this exceptional heritage.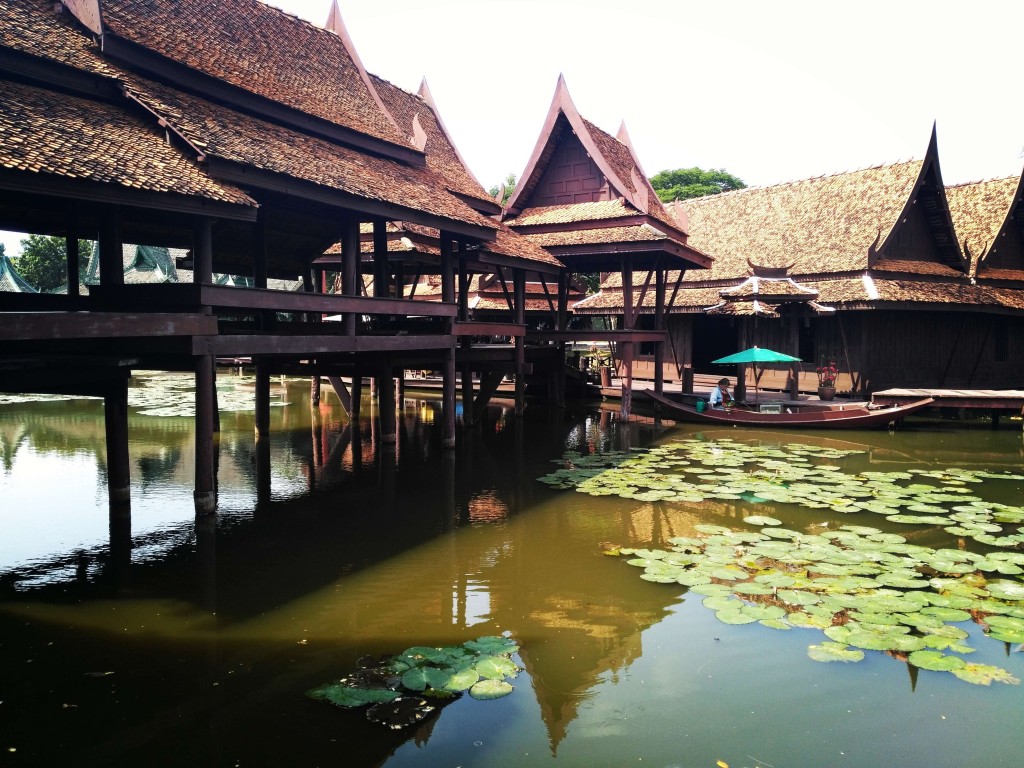 Muang Boran encapsulates its purpose flawlessly with a ubiquitous slogan found throughout the city and on leaflets: "We are the holder of cultural mission." This profound mission was initially conceived by the visionary billionaire, Lek Viriyaphant. It is deeply rooted in a broader movement that emerged in the 1960s, which sought to acknowledge and celebrate Thai culture in all its glory. It was during this transformative era that significant restoration projects took place across the Kingdom, such as the refurbishment of the Royal Barges and the implementation of conservation programs for traditional houses. These endeavors were pivotal in preserving and promoting the rich cultural heritage of Thailand.
Lek Viriyaphant, a man driven by passion
Lek Viriyaphant's unwavering commitment to this ambitious endeavor is truly remarkable. His vision entails bringing together Thailand's most iconic structures under one roof. With painstaking attention to detail, each region is represented through life-sized and scaled-down replicas. Embedded within these projects lies a profound aspiration to showcase traditional craftsmanship and ensure the preservation of this invaluable heritage for future generations. Let's set aside the official rhetoric surrounding the foundation of Siamese civilization, as there is much more to explore.
It's worth noting that Lek Viriyaphant's visionary spirit extends beyond Muang Boran. He is also the mastermind behind two other monumental projects: the extraordinary Erawan Museum, a captivating masterpiece (/bangkok-erawan-museum/), and the renowned Sanctuary of Truth, an awe-inspiring wooden sanctuary situated near Pattaya. These ventures stand as testaments to his creativity and dedication to creating extraordinary cultural landmarks.
Exploring the Wonders of Ancient City
Attempting to navigate the sprawling expanse of Muang Boran on foot is a futile endeavor; it simply isn't feasible. However, fear not, as there are alternative modes of transportation available to facilitate your journey. You can opt for a bicycle, a small electric car, or even a charming tram. Paradoxically, despite the site's undeniable allure, it remains relatively undiscovered by the masses. Consequently, you'll rarely encounter large crowds, allowing for an intimate and immersive experience. Given the expansive nature of Muang Boran, it's advisable to allocate several hours for your visit. You'll find delightful dining options at the floating market or the traditional market, providing an opportunity to savor local cuisine. Regardless, whether it's the exploration of the site or the commute to reach there, it's prudent to embrace a leisurely pace and savor each moment.
The Highlights Await
Within the expansive grounds of Muang Boran, you'll encounter a remarkable collection of 120 iconic structures. It's important to note the distinctions among these buildings: replicas, reconstructions of the originals due to disrepair or lack of restoration, and creations that continue to showcase the craftsmanship of skilled artisans. While there is no specific order to follow, here are some noteworthy attractions:
The renowned Ayutthaya Palace, including the impressive Sanphet Prasat.
The Pavilion of the Enlightened, a truly captivating structure of exceptional beauty.
The charming old traditional market, complete with its diverse array of shops and even a theater.
The vibrant floating market, where you can immerse yourself in the lively atmosphere.
The Botanical Garden of Thai Literature, a delightful oasis celebrating the written word.
The remarkable Wihan of Sukhothai, showcasing the architectural splendor of the past.
The majestic Royal barges, a testament to the grandeur of Thai maritime heritage, among other remarkable sights.
These are just a few examples of the treasures that await your visit at Muang Boran. Prepare to be enthralled by the sheer diversity and magnificence of the attractions that lie within.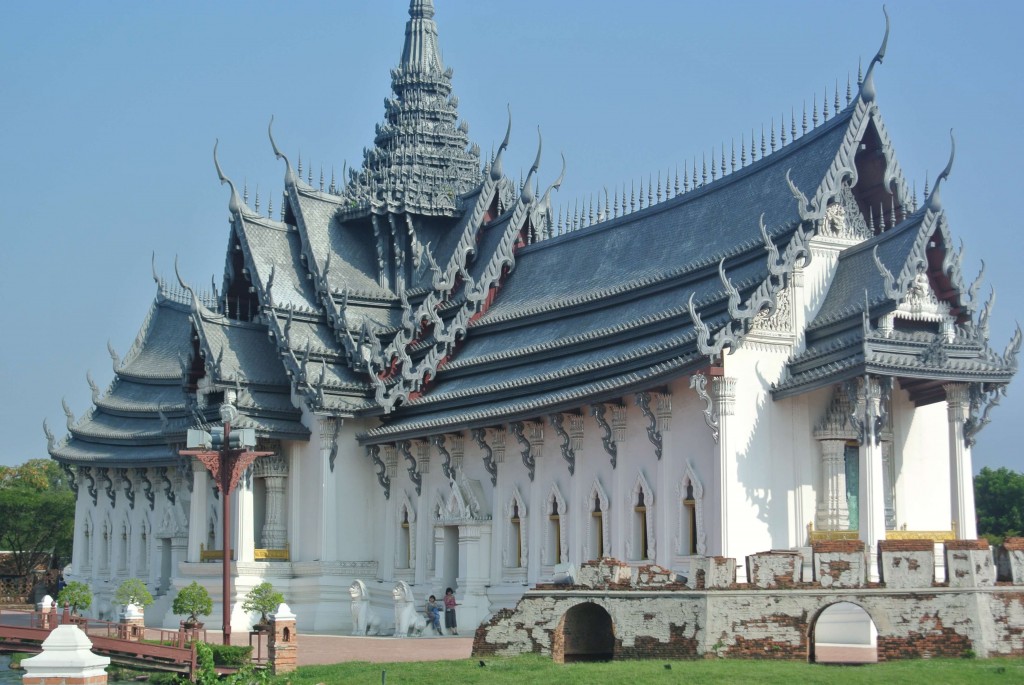 Practical Information for Your Visit
How to Reach Muang Boran
Muang Boran, also known as the Ancient City, is located 25 km from Bangkok. The address is หมู่ที่ 7 296/1 Sukhumvit Rd, Bang Pu Mai, Mueang Samut Prakan District, Samut Prakan 10280. You can find the location on this map.
Here are several transportation options to reach Muang Boran:
BTS and Taxi: Take the BTS Sukhumvit line to Samrong Station. From there, you can hire a taxi to the site.
BTS and Bus: Take the BTS Sukhumvit line to Samrong Station. Then, board bus 511 (Pinklao-Paknam). Get off at the terminal and take van or mini-bus no. 36, which will pass by the entrance of Muang Boran.
By Car: Drive on Sukhumvit Avenue until you reach 296/1, where there is a car park available.
Other Information
Rental Vehicles to Explore the Park
You have the option to rent small carts to navigate the park. Here are the rental prices:
2-seater buggy: 150 baht per hour
4-seater buggy: 300 baht per hour
6-seater buggy: 450 baht per hour
Bicycle rentals are free, as are the small trams. However, note that the tram follows a specific schedule and pace set by the park. There are four timetables for the circuits:
10:00 am to 12:00 pm
1:00 pm to 3:00 pm
3:00 pm to 5:00 pm
5:00 pm to 6:30 pm
Entrance Fees
Foreign Adults: 700 baht (or 600 baht if booked online) - 350 baht for individuals with a work permit
Foreign Children (ages 6-14): 350 baht
Thai Nationals: Adults - 350 baht, Children - 175 baht
Official Website and Booking
You can visit the official website here for possible bookings and discounts.
Opening Hours: 9:00 am to 7:00 pm
Guidelines and Restrictions
Visitors must dress appropriately, especially when entering places considered sacred.
Photography is generally allowed, but some buildings may have restrictions.
Animals are not permitted within the premises.
Please adhere to speed limits and remain mindful of others while driving.
Cutting plants, flowers, or any form of damage is strictly prohibited.