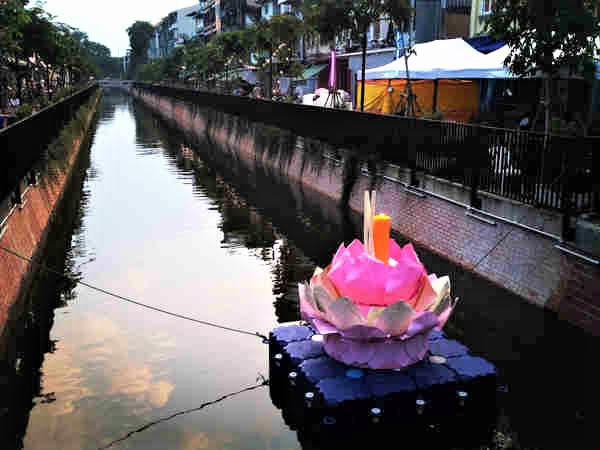 Bangkok, Khlong Ong Ang, a beautiful and positive rehabilitation
The khlong Ong Ang has endured very heavy work for 3 years. They are now complete. It's a new neighborhood to discover between Chinatown and the Indian district.
khlong Ong Ang : renovation and rehabilitation
A few years ago, the khlong Ong Ang was a small canal. He was stuck between the houses. We could not see it, but we could smell it, a mixture of rotting water and sewage. Only rats and lizards seemed to enjoy this repulsive space. Dirt, darkness, humidity, vermin, etc. the place was uncomfortable and dissuaded number of visitors.
In 3 years everything has changed. The khlong has been totally cleaned, drained and the sides totally renovated. The houses or sheds overlooking the khlong have been razed. On each side, there is now a walkway where you can walk easily.
No more stifling atmosphere and fumes of stagnant khlong. The air now enters it, like light. This new opening allows to discover the khlong, but especially the buildings which are not yet rehabilitated. No doubt that this will not last and that many investors will jump on some of them.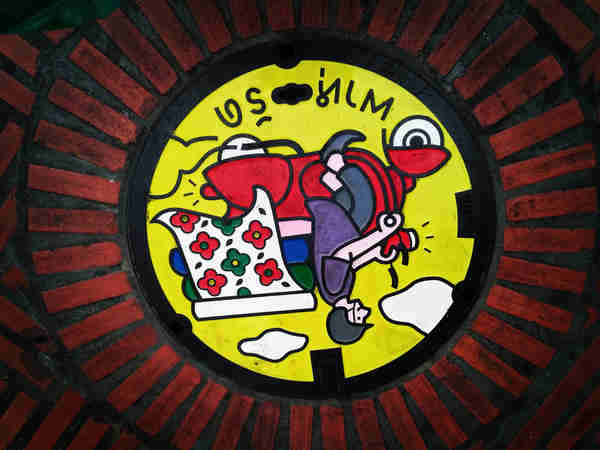 A good geographical situation
Indeed, this little khlong crosses two emblematic districts of Bangkok. On one side Chinatown, on the other Pahurat the Indian quarter. The khlong Ong Ang marks a separation or a place of transition. This canal is in the middle of these two districts of Bangkok very dynamic and especially very characteristic of the multiculturalism of the city.
The thing to know:
Along the khlong we can find some small "restaurants" Indian. Excellent quality-price. Ideal for fans of Indian foods. Ideal also for vegetarians.
Both neighborhoods offer unique markets with Indian markets (textiles, incense, etc.) and Chinatow with trinkets and other fancy Chinese gadgets. Both have in common to have a lot of shops on top of each other. But also, to have a compact crowd that travels constantly. Places that are good to visit but that quickly exhaust many visitors. The khlong is now the ideal stop for a drink, settle down quietly.
Do not miss:
The khlong is gradually becoming a must for many events. This is the ideal place for Loy Krathong. The khratong can be deposited there and especially to see it float (unlike Chao Phraya where the probability that the krathong is submerged by a wave is 99%).
How to get there ?
The rehabilitation of the khlong Ong Ang corresponds to the opening of the new MRT station Sam Yot. Just walk 5 minutes to find the khlong.
By boat, just get off at the Memorial Bridge pier. Then walk 10 minutes.