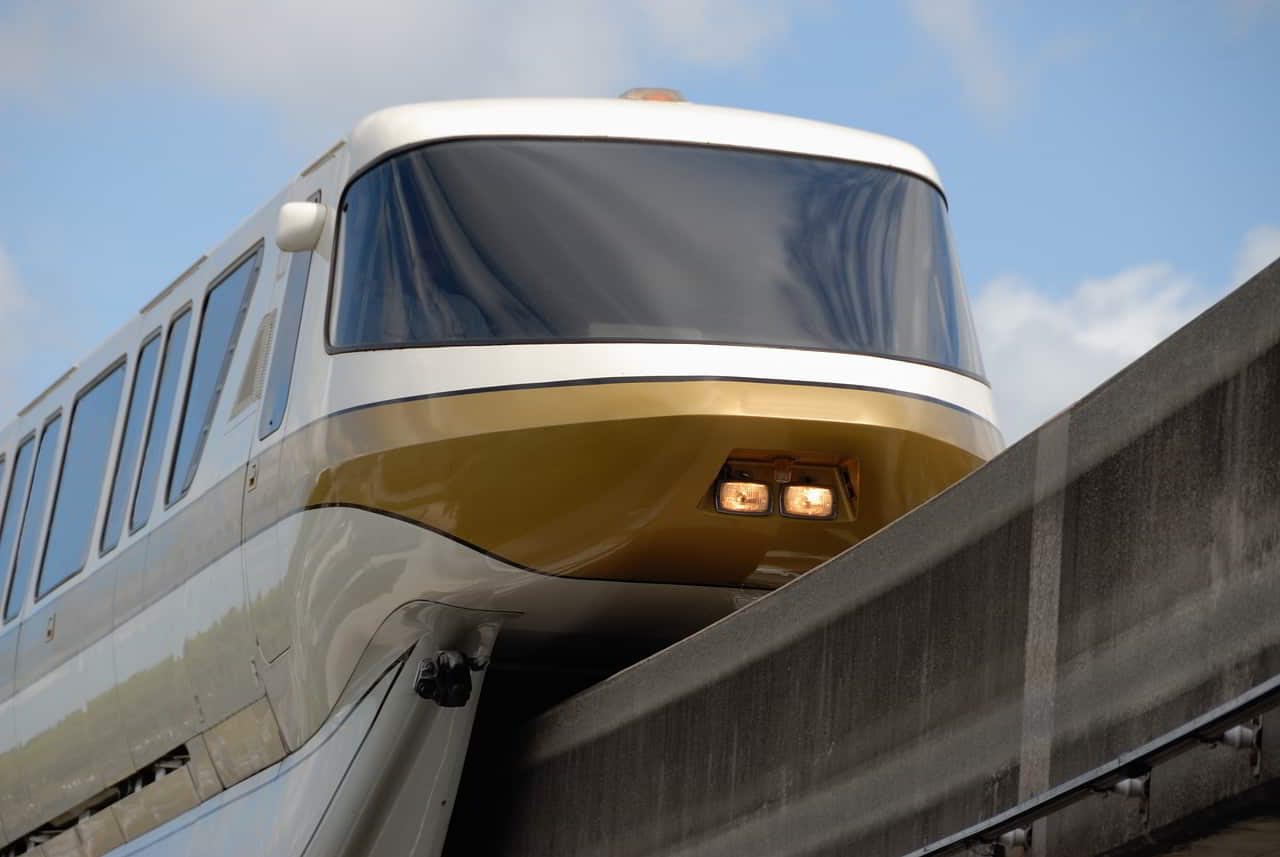 Bangkok: The Yellow Line Monorail
Say goodbye to traffic jams: the Yellow Line Monorail revolutionizes transportation in Bangkok, offering an economical and practical solution for smooth travels in the city. .
The Yellow Line Monorail connects Lat Phrao to Samrong over a distance of 30.4 kilometers, with 23 stations along the way. This new public transport option, operated by Bangkok Mass Transit System Plc (BTSC) and its subsidiary Eastern Bangkok Monorail (EBM), was designed to meet the needs of the population and reduce road congestion. The choice of a monorail system was driven by its cost-effectiveness and its ability to cover less densely populated areas.
Choosing an Economical and Practical Monorail
The monorail was preferred due to its economic advantages. It costs approximately 40% less than heavy electric trains, resulting in savings for the country. A monorail is an electric train system that uses a single rail or track, with the train supported or suspended. This method is popular and has fewer risks of malfunction. Additionally, the monorail is a driverless system, reducing the chances of technical issues. With its rubber wheels, it operates quietly, contributing to the reduction of noise pollution in the city.
Operation of the Yellow Line
BTSC and its partners won the concession to operate the Yellow Line with a bidding price of 22.08 billion baht. The line will be operated by BTSC for 30 years. In addition to the economic benefits, the Yellow Line Monorail will help reduce congestion on key routes such as Srinakarin Road and Lat Phrao Road. It provides a convenient and affordable alternative to vans and public buses, with train tickets priced as low as bus fares.
Connections with Other Public Transport Lines
The Yellow Line offers convenient connections with other public transport lines, making travel across Bangkok easier. At Samrong Station, it's interconnected with the Green Line, allowing users to switch lines and access different areas of the city seamlessly. The airport rail link to Hua Mak Station is also connected to the Yellow Line, providing a convenient transportation option for travelers. Additionally, the Blue Line is accessible at Lat Phrao Station, enabling a smooth interchange between these two lines. In the near future, the Yellow Line will be connected to the Orange Line via Yaek Lam Sali Station, further enhancing the accessibility of Bangkok's public transport network.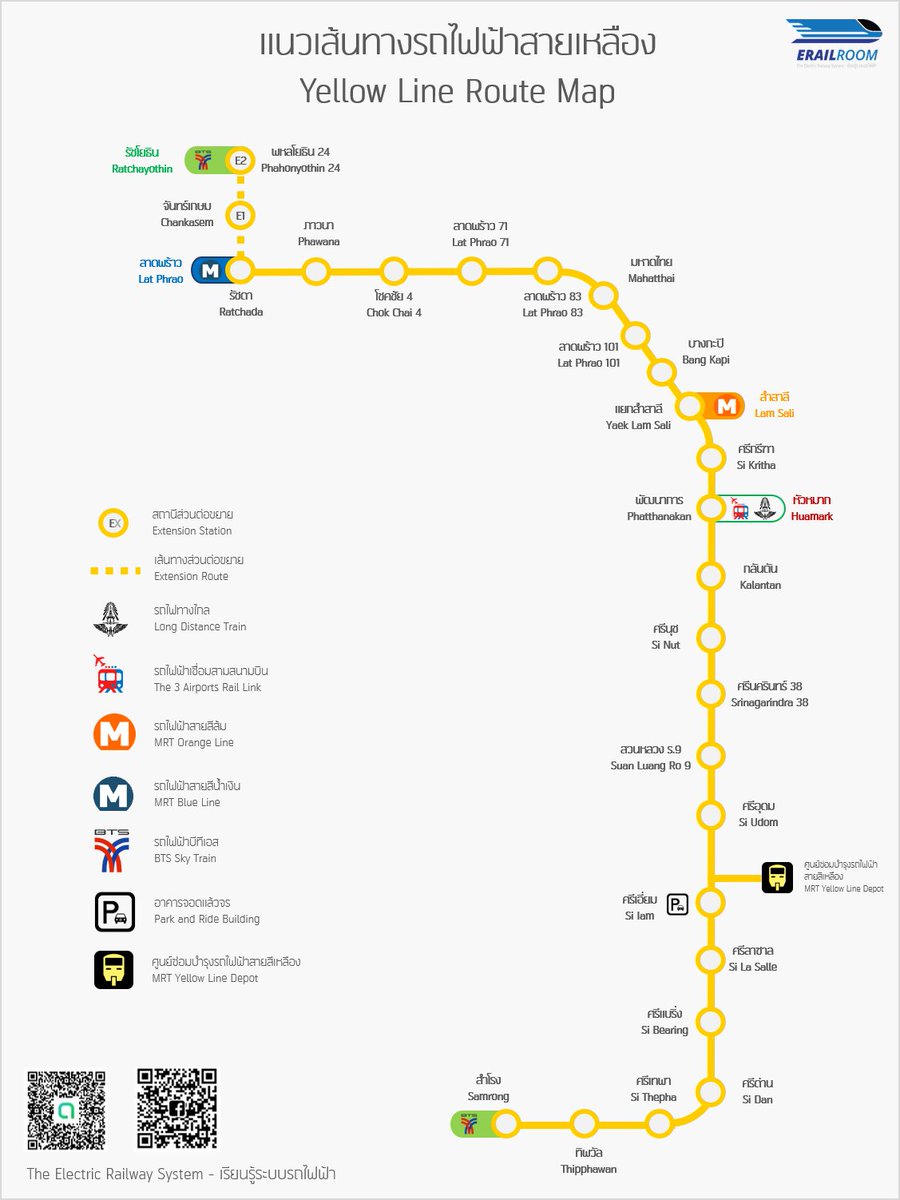 Tip: To navigate Bangkok's public transport maze, you can download the "The SKYTRAINs" mobile application by BTSC.
The Yellow Line, with its economical and practical features, provides strategic connections with other public transport lines, enhancing the accessibility and efficiency of Bangkok's transport network. This new mobility option contributes to improving the quality of life for residents by reducing congestion on the roads and offering faster and smoother travels in the capital city of Thailand.