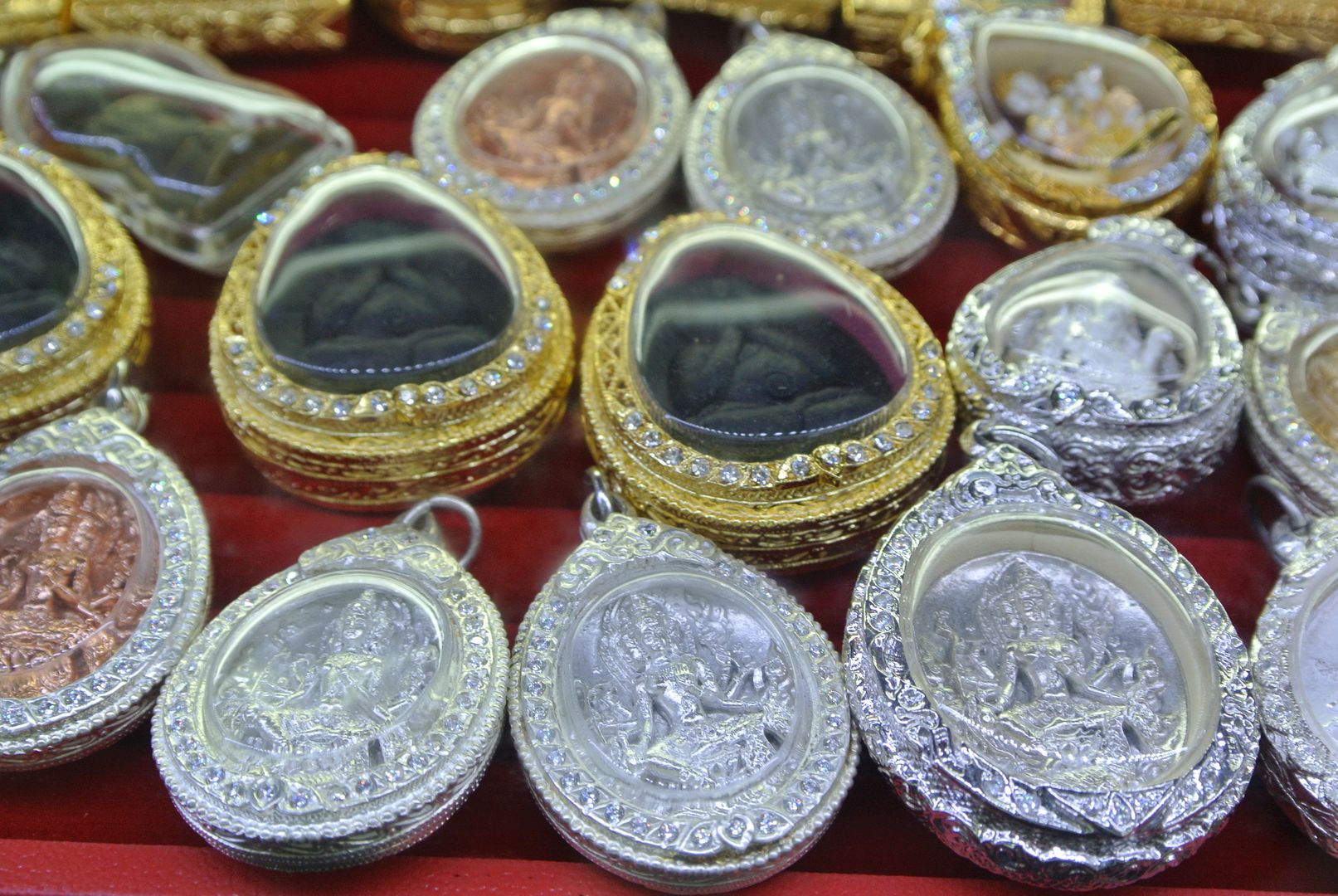 Bangkok's amulets Market
Thailand is a superstitious country. The best example is the trade in amulets. Bangkok's amulets Market is one of the largest in Asia.
The art of observation
When the traveler or the expatriate arrives at the market, it is often the same scene: whether a merchant or a buyer, all observe the amulets for long minutes with a magnifying glass. When we ask the question, it's always the same answer: "Authenticity" … but how to check authenticity? What are the signs, the characteristics? Merchants or salesmen always reply politely, but the answer is always general. We enter here in a private domain. To recognize the true from the false, the effective of the copy, it is an art, a know-how and for a lot a secret knowledge.
A rare Market in Asia
Bangkok has one of the largest amulet markets in Southeast Asia. Visitors can see a large number of vendors offering various items such as amulets or lucky charms. Many visitors come for this rare object. Casual sellers have to face fierce competition with professional sellers who buy on Maha Rat Road. They also offer amulets, more or less expensive and all the bazaar to protect evil spirits.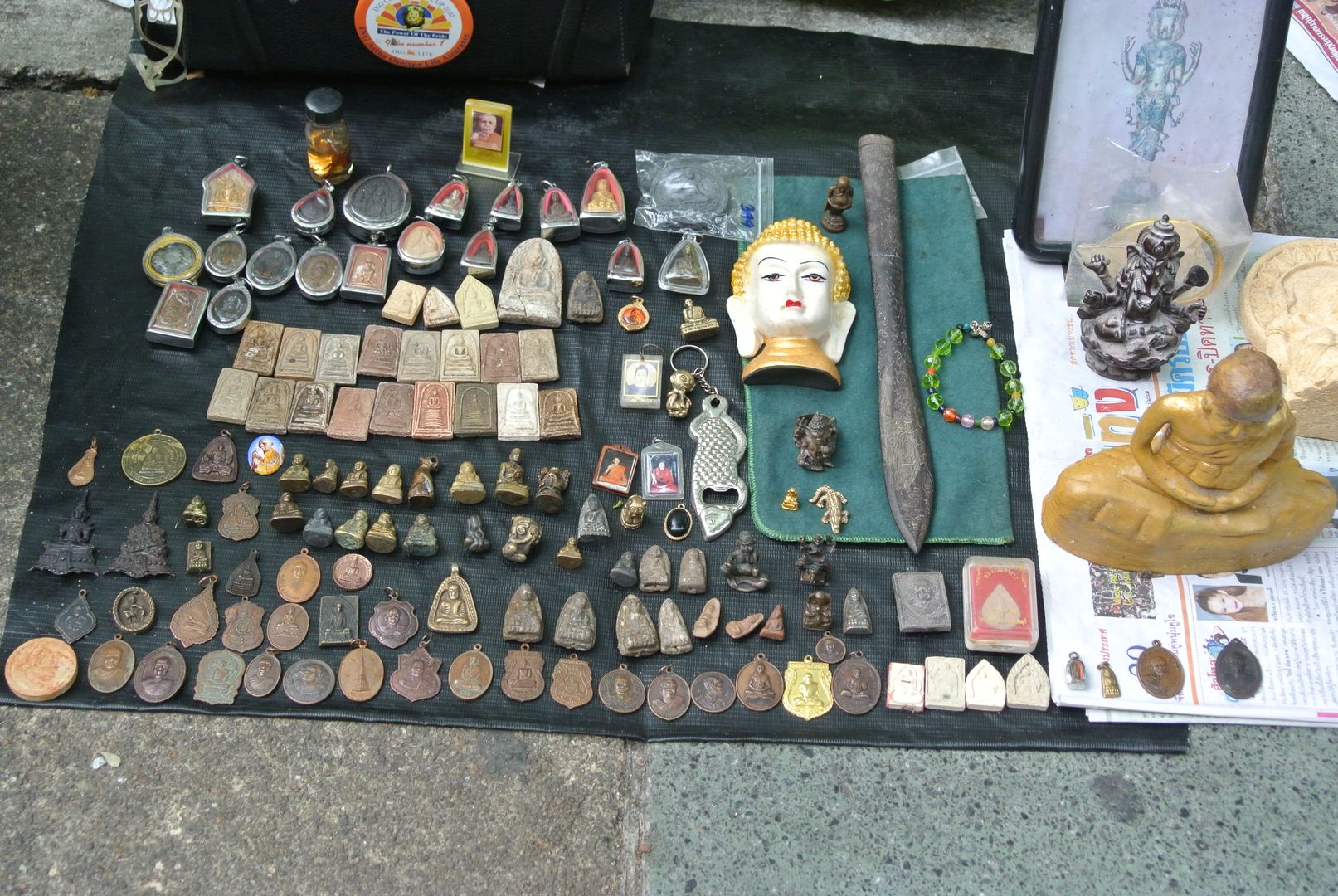 Against bad spirits
The amulet that will protect evil spirits, bad luck and that will attract luck is a real research. Some believers like to wear more than a dozen relics to combine the power of each. Amulets are very different. There are many, hundreds. Some are in the effigy of Buddha, others of Hindu deities or famous monks. They are given great powers: to protect against accidents, to make them fertile, to have success, …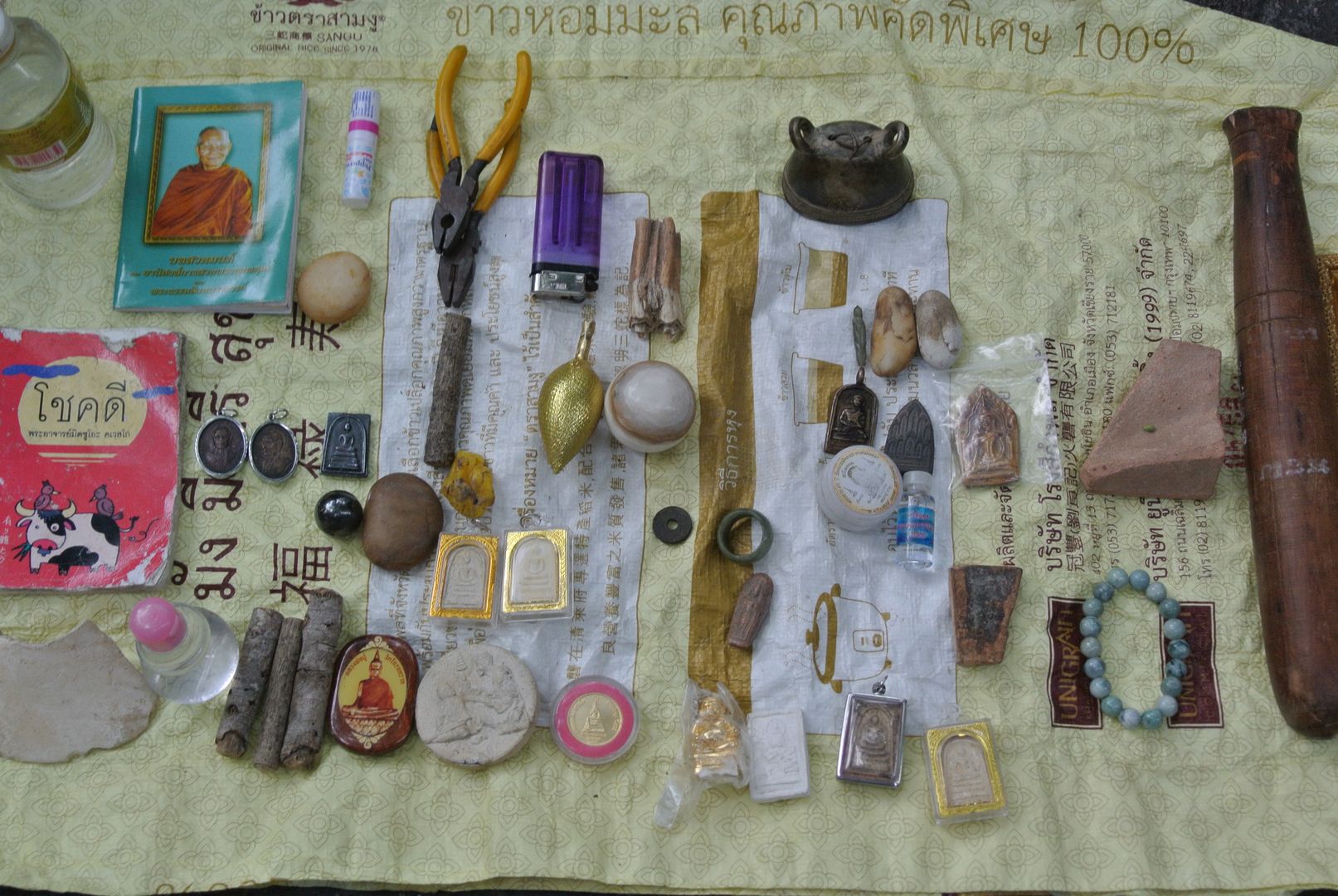 A market in danger
This market is an institution in Bangkok, but times are changing and business is becoming more and more professional. Life is harder for amateurs, casual sellers. Authorities do not want to see these little people squatting on Maha Rat Street anymore. Right next to this ordinary life stands a brand new Mall. It has a beautiful and large terrace overlooking the Chao Phraya. Another new building now welcome many sellers of amulets: Tha Maharaj.
You will understand, if you want to see this market so special, so popular, it may be necessary to hurry. But the nooks and crannies where the seller sells these objects are not confined to this street. Everywhere, in the City of Angels, there are small markets with dealers and specialists of the real amulet … Superstitions and their rites do not stop as easily, even if the authorities decide.
To go to the Amulets Market
Parallel to Chao Phraya, not far from the Grand Palace, just go to Maha Rat street which is behind the Silpakorn faculty and Wat Mahathat.