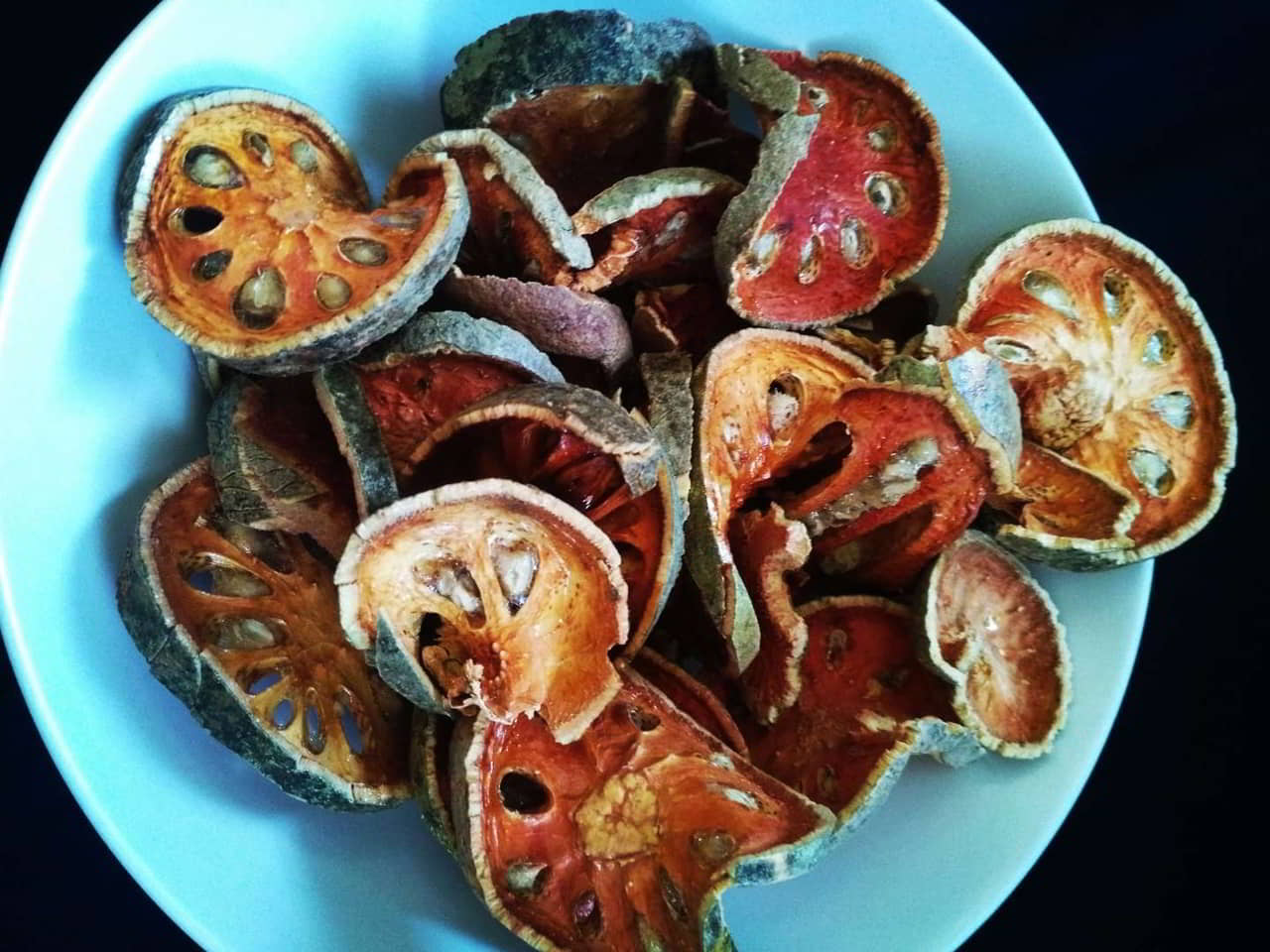 Bael, a fruit and an infusion for a good health
Unknown in Europe, bael is a popular fruit in Asia. Often consumed as an infusion, it is known for its many properties.
The Tree…
The bael tree is known by many names: bilva, beli, Bengal quince, Vilvon, etc. It's mainly found on the Asian continent and particularly in India. This tree is considered a sacred tree that can be seen in many temples. Bilva is present in all the former Indochinese territories and especially in Thailand.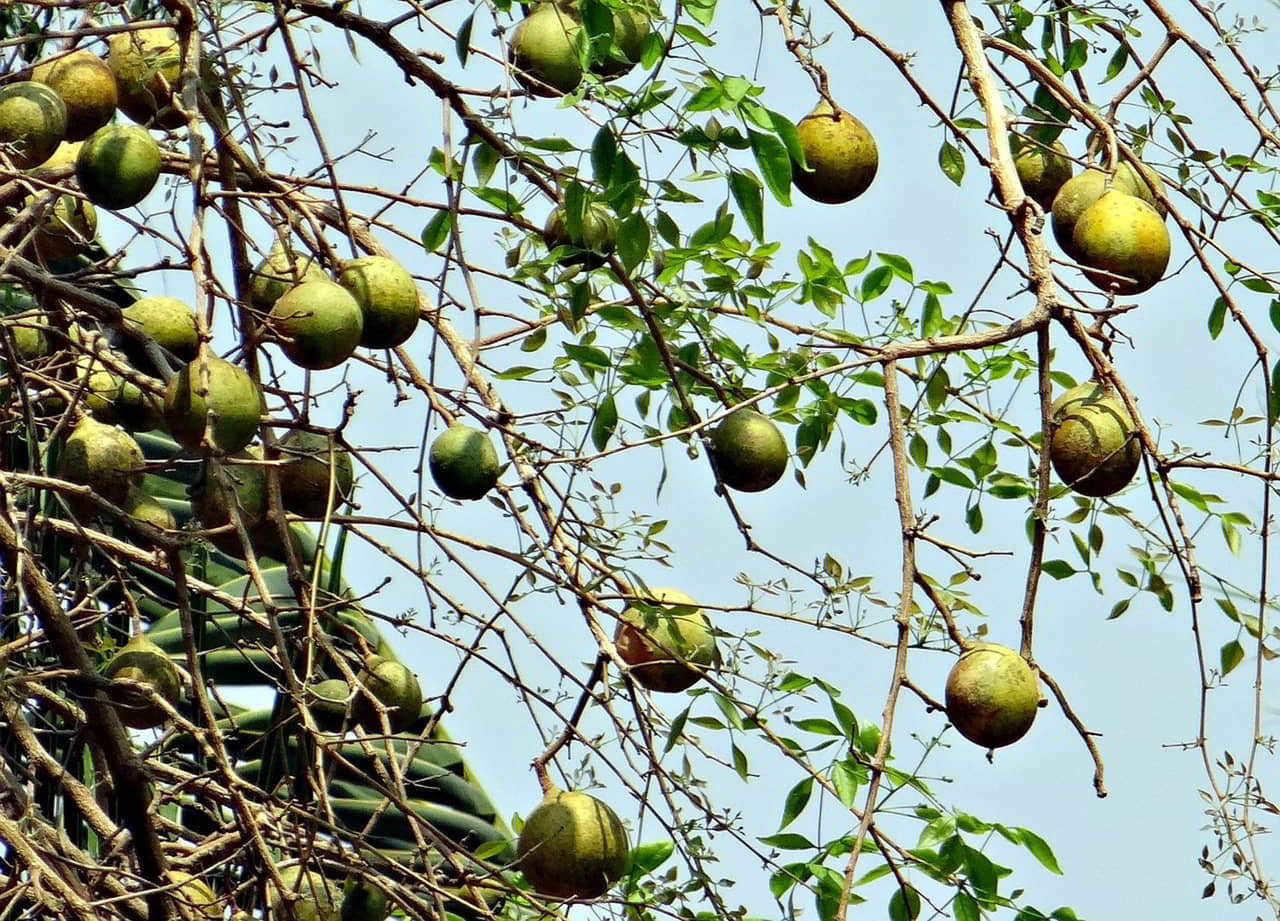 It's a resistant tree that grow at altitudes ranging from 250 meters to 1200 meters. It can tolerate temperatures with very wide amplitudes. The tree grows in some plains in India where temperatures can go up to 50 ° C and go down to -8 ° C.
It 's a tree that has deciduous leaves and is in bloom from April to July. These flowers are also very fragrant and are also used for decoctions or dishes especially in Thailand.
… very special fruits
This fruit tree has a very long fruit ripening. It takes a year to pick up the fruit. The size of the fruit varies. In the wild, its diameter ranges from 5 to 7.5 cm. On farms, it can reach 20 cm. There are a dozen varieties, especially in India.
The fruit is usually :
fresh, you can consume its pulp jam or drink.
or dried. It's in this conditioning that one sees it most often on the market.
The traditional method for drying is simple. The fruit is cut into strips of about 3 mm. Then they are dried in the sun. It's then consumed as an infusion. It's this conditioning that is found most in Thailand. In the supermarket the kilo of bael is about 185 baht. It is a very cheap fruit. We can do a lot of brewing.
Health benefits
Many consumers say that bael has a lot of benefits. Thus, in Nepal, bael is associated with fertility rituals. Bael is used in many Ayurvedic preparations. It's particularly recommended for transit problems (diarrhea and constipation). It's also used for the treatment of inflammatory bowel diseases (chronic or bacterial). Its nutritional value is ideal to accompany detox diets.
Bael would lower cholesterol, but it is not scientifically proven … There would be a lot of virtues. But, scientific studies are less positive. Indeed, bilva leaves contain a substance called aegeline. The aegeline has side effects especially on the kidneys … To be continued
Infusion : the recipe
To make an infusion of the dried fruit, you must:
Get fruits!
Take 3 slices and brown for 2 to 3 minutes in the oven. The toaster can be used. By heating the fruit, it brings out the juices and the scent of the fruit.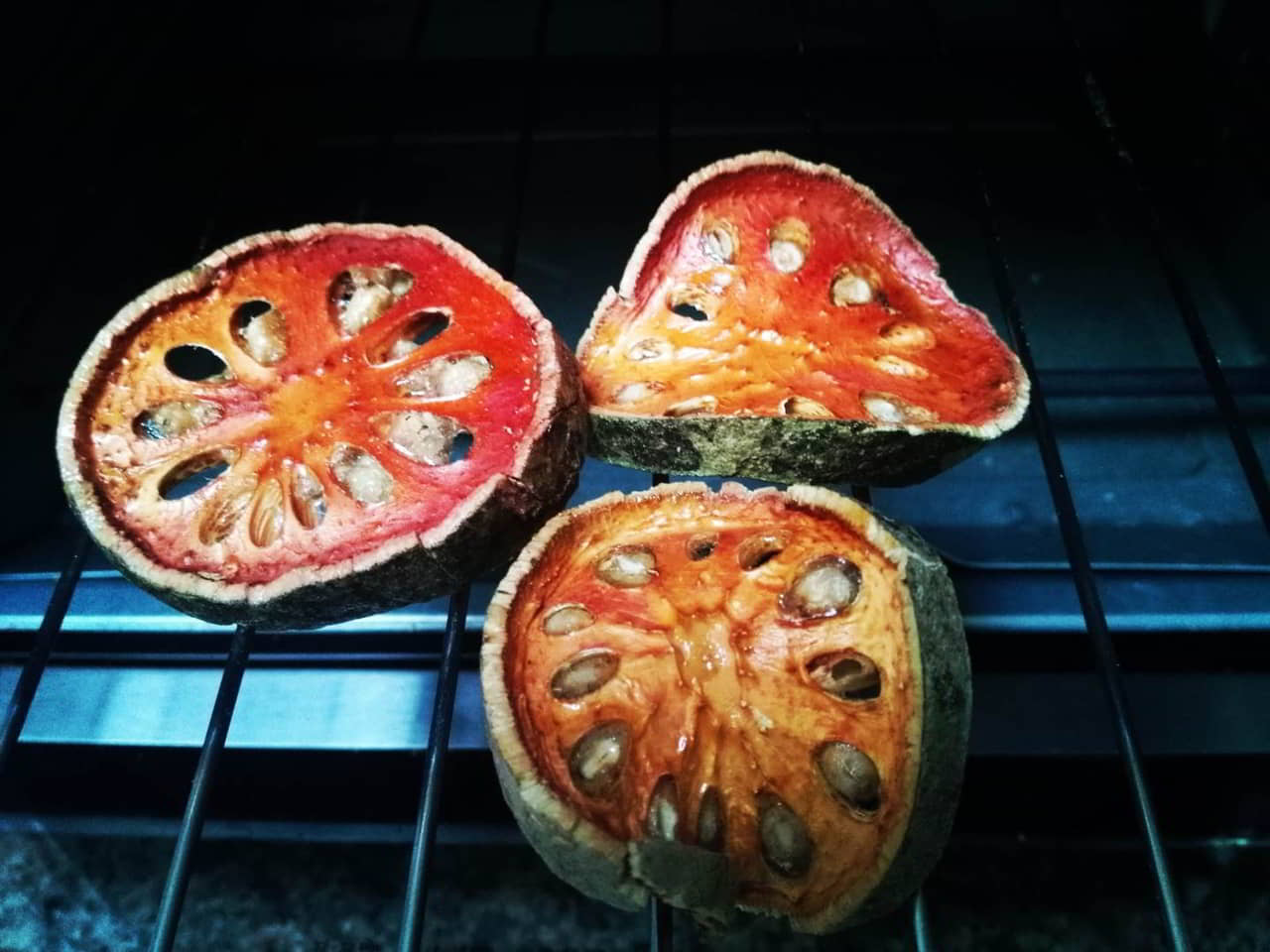 Then, immerse them in boiling water. 500 ml.
Boil for 5 minutes.
Add a spoon of honey or sugar (unrefined)
Wait for the brew to cool,
Once cold, we can taste