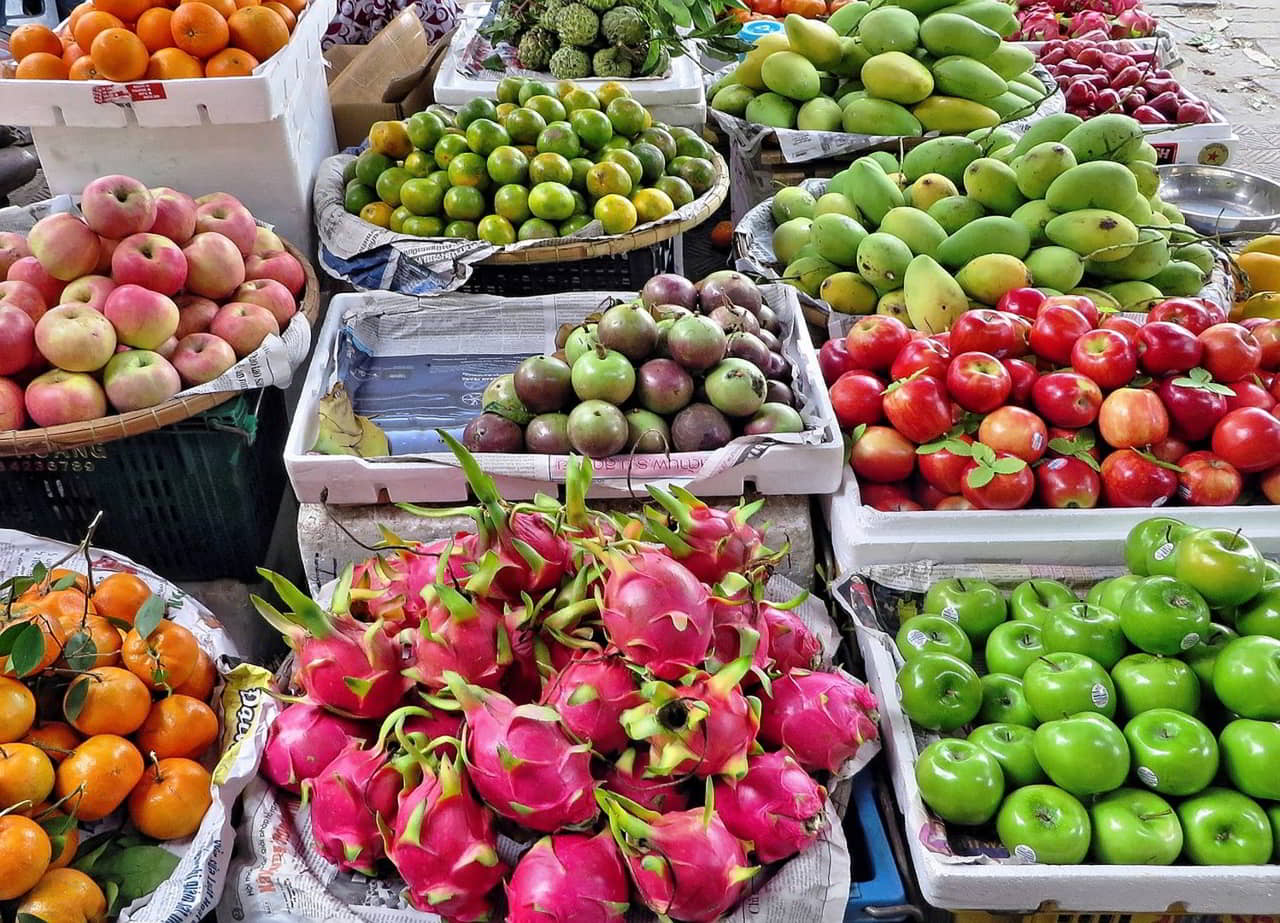 Discover the Best Thai Fruits: A Guide with Photos
Part of the experience of visiting Thailand is trying new tastes and discovering tropical fruits. Get a list and information on the best Thai fruits with photos to help you recognize them.
Thai fruits: Coconut - Ma-prao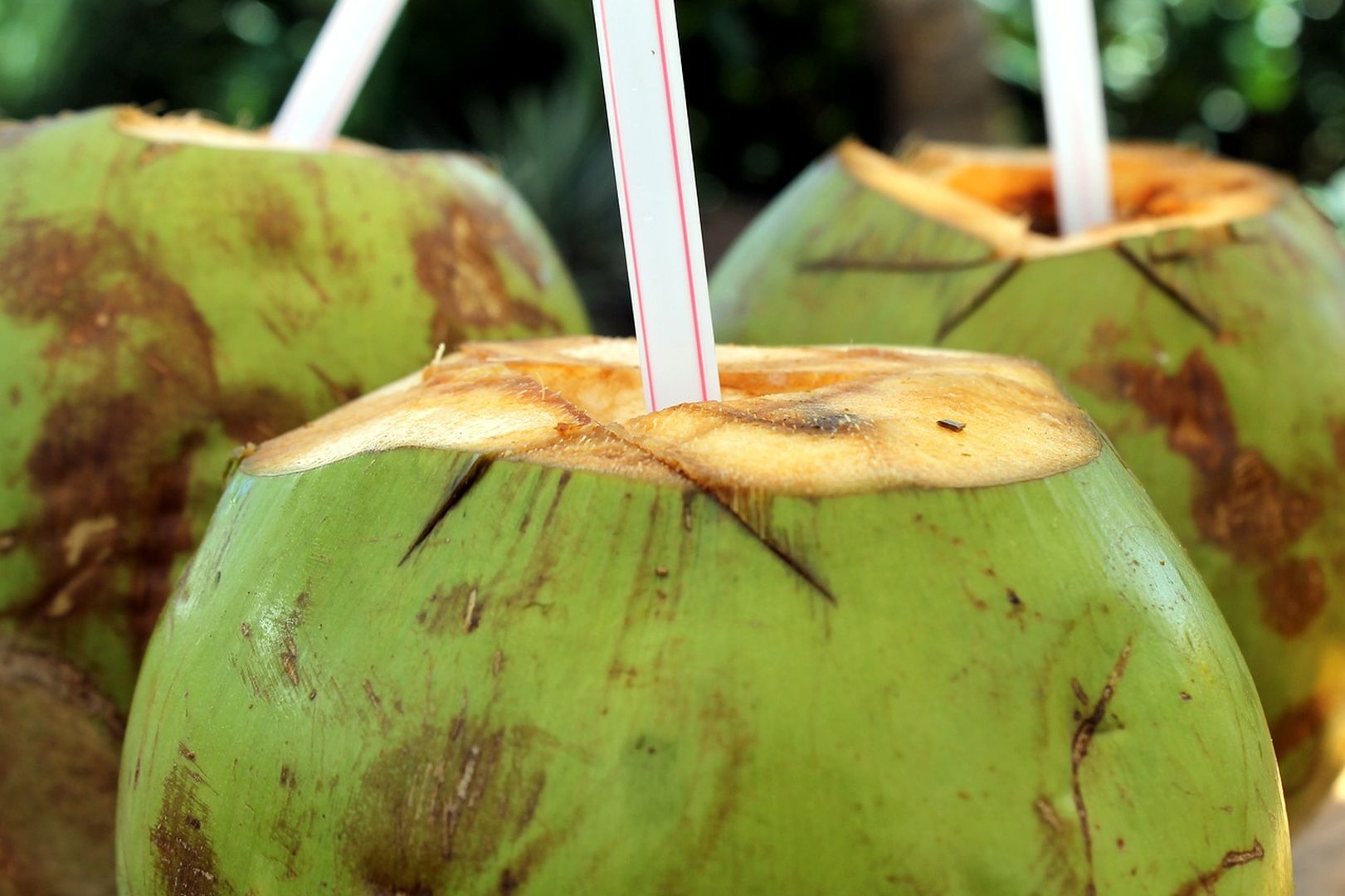 Coconut is a common ingredient in many Thai dishes, both savory, such as Kaeng Phed Kai, and sweet, like the famous Kanom Krok. Refreshing and thirst-quenching, you can drink its "milk" directly or use its flesh to make shakes. In addition to its culinary uses, coconut is also widely used in cosmetics. It is one of the most cultivated fruits in the world, and Thailand is the 4th largest exporter in Asia.
Dragon Fruit - Gao Mung Gorn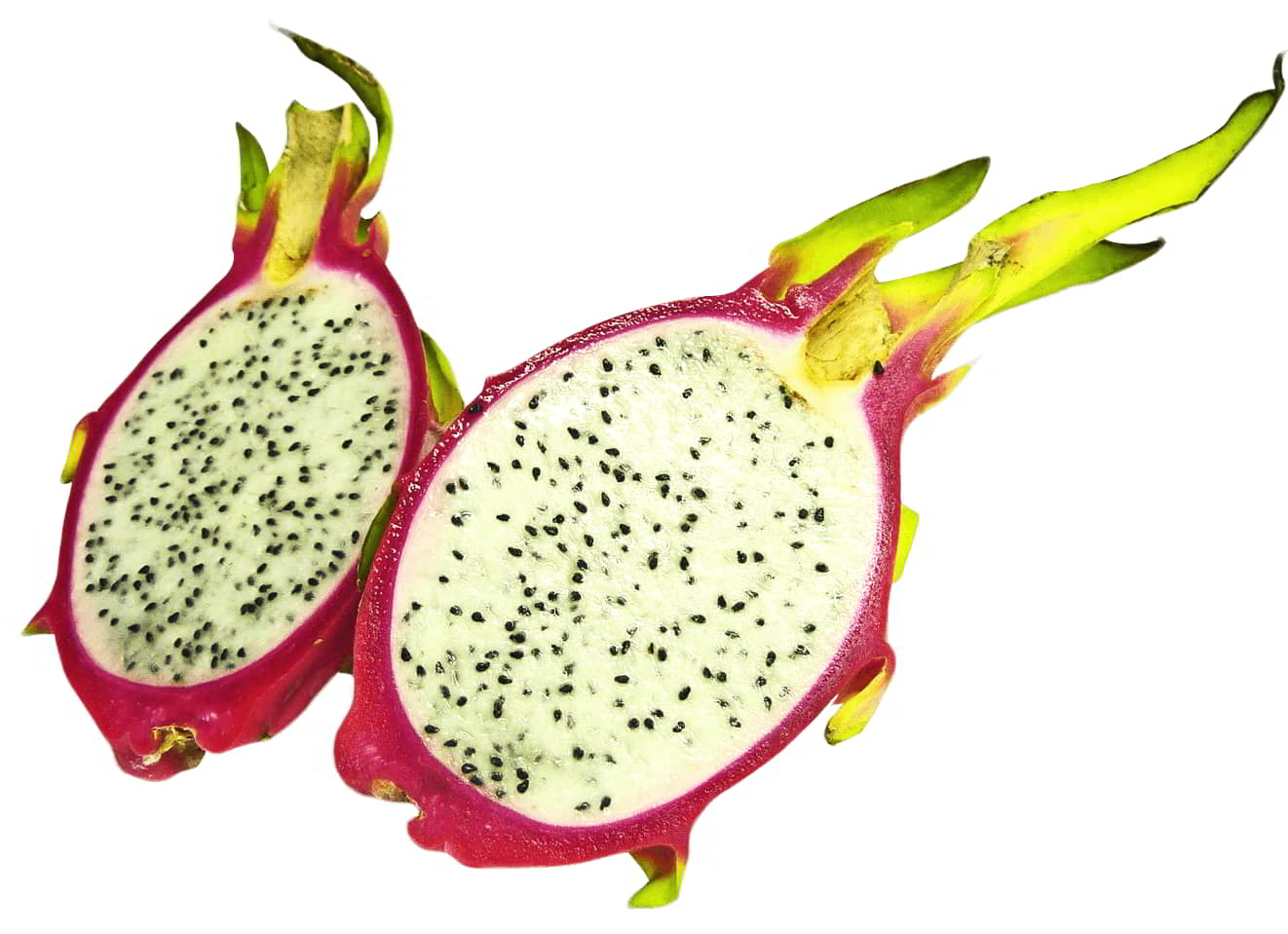 Whether with white or red flesh dotted with small seeds, dragon fruit has a unique taste that ranges from the acidity of kiwi to the earthy flavor of ripe fruit. Originally from the Mekong Delta, this fruit is gaining popularity and can now be found in new and innovative forms, such as chips for appetizers! Although its flavor is rather light, dragon fruit is definitely worth discovering. Its texture is similar to that of kiwi but less juicy
Passion fruit - Sawaros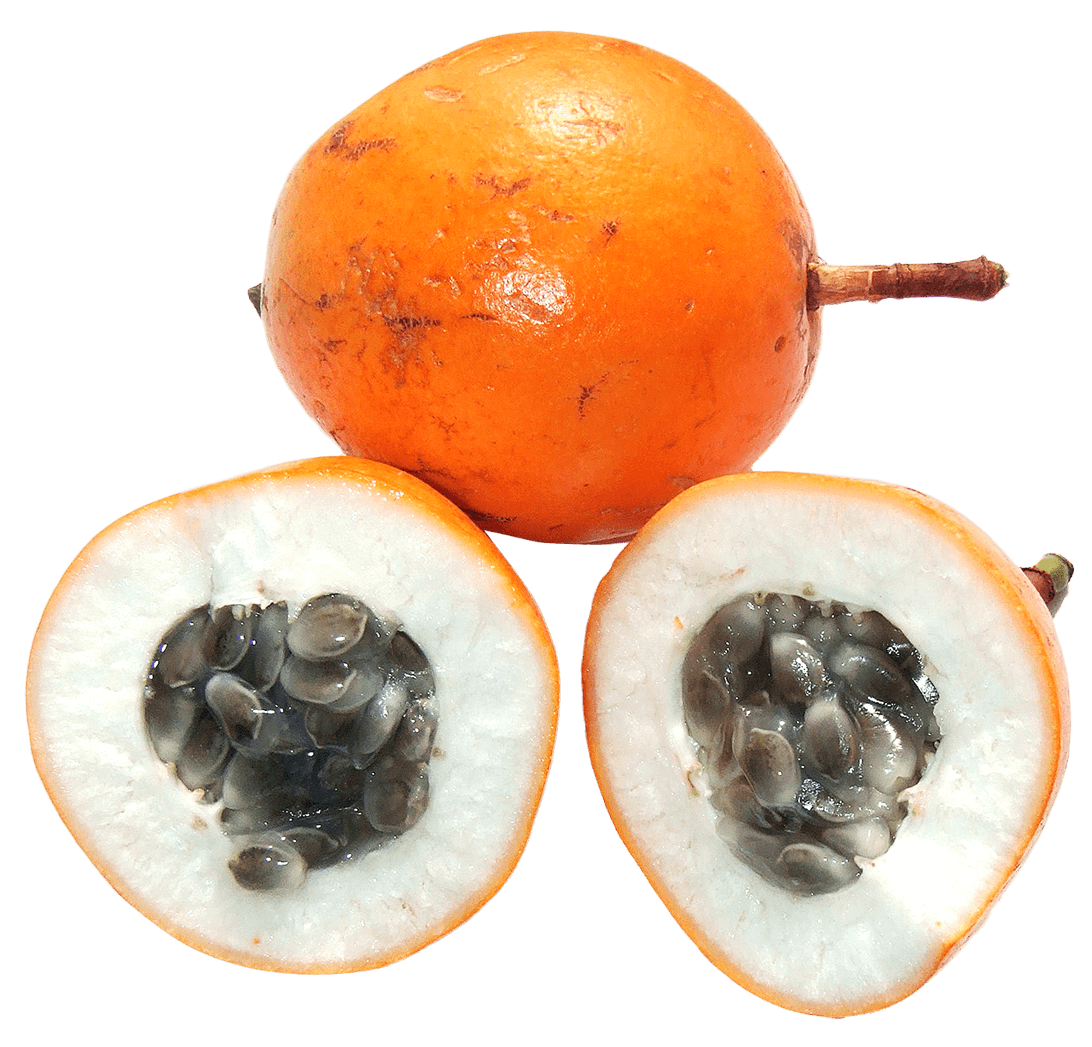 While passion fruit is not native to Thailand, it is becoming increasingly popular and can now be found on many shelves throughout the region. Best enjoyed when fully ripe, it strikes the perfect balance between sweetness and acidity. Passion fruit is commonly consumed fresh, as well as in jams and especially in shakes. Combining it with mango creates a must-try drink that's perfect for a quick break
Mango - Ma Mouang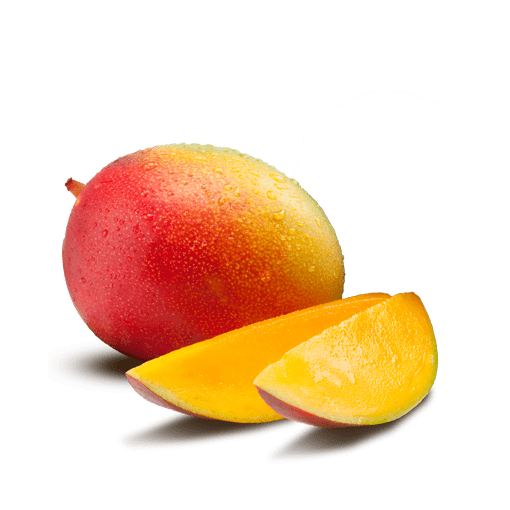 Mango is extremely popular in Thailand and can be eaten either green (with a little spicy sweetness) or ripe. Thais generally prefer the green, crunchier and stronger version. Mango is one of the three essential ingredients in the fantastic Khao Niao Magmuang dessert, more commonly known as mango and coconut milk sticky rice. The peak mango season in Thailand is from January to May.
Thai fruits: Papaya - Malako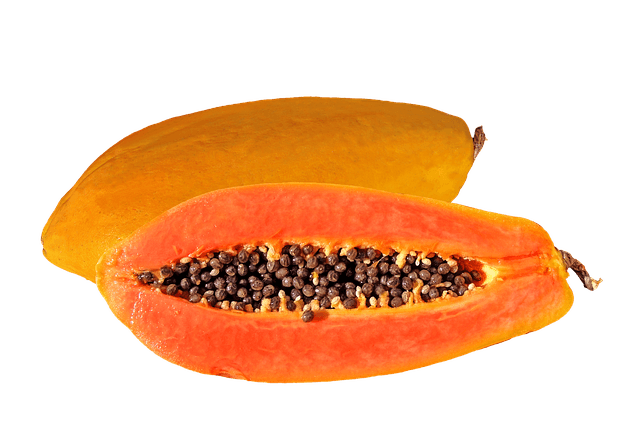 Papaya is extremely popular in Thailand and comes in several varieties. It can be eaten ripe or green, as in the famous green papaya salad, Som Tam. The flesh of ripe papaya is stringy and has a slightly sweet taste. While not very fragrant on its own, papaya seeds can be added to shakes to enhance the fruit's natural acidity and give it a stronger, almost peppery character.
Longan - Lam- Yai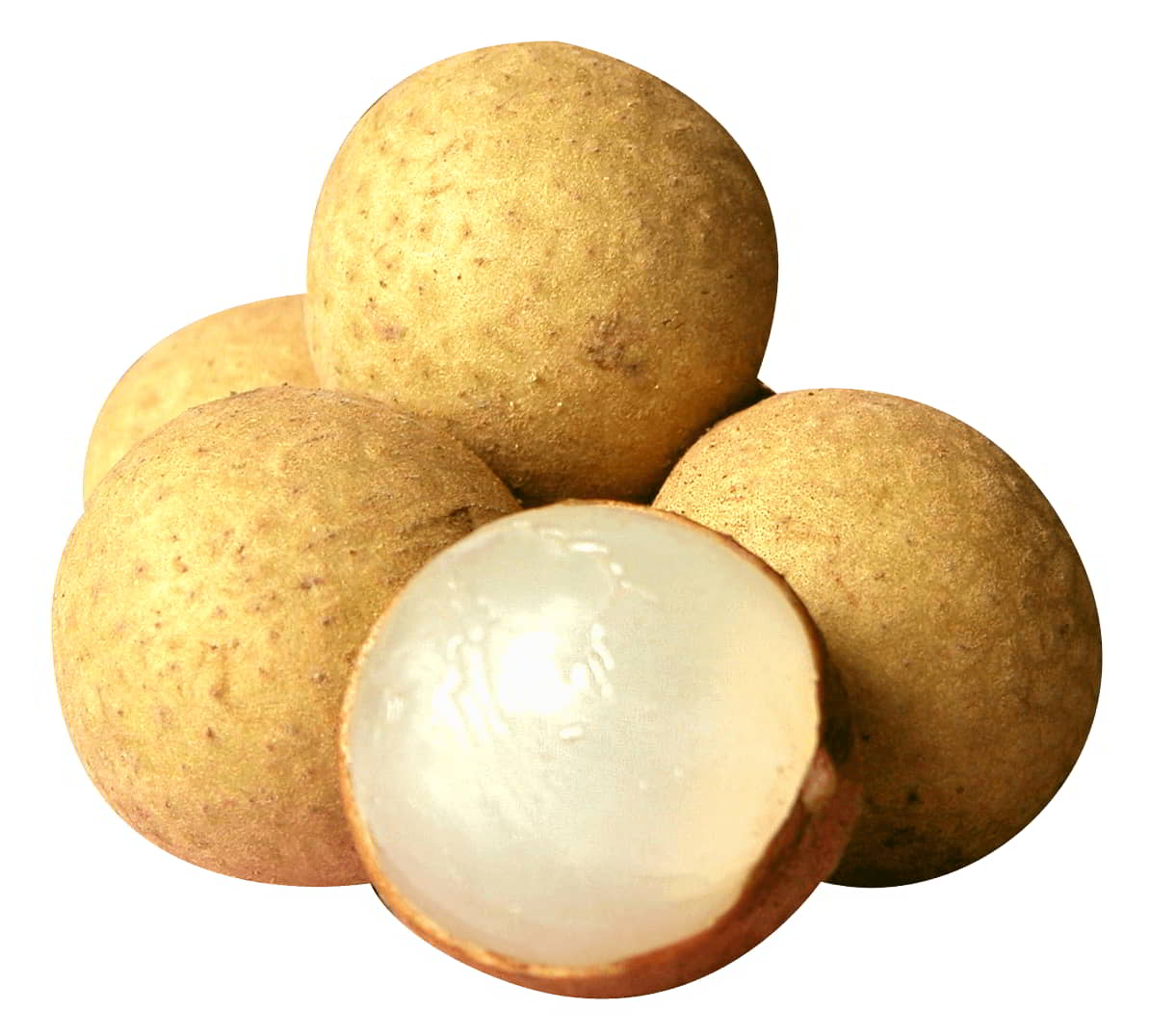 Longan is often mistaken for lychee, but in fact, it has a different taste. More fragrant and sweeter, it is typically eaten fresh. After peeling the fruit, white flesh is revealed, hiding a large seed at its core. Longan is also used to flavor certain rice spirits and is sold in bunches
Mangosteen - Mang-Kut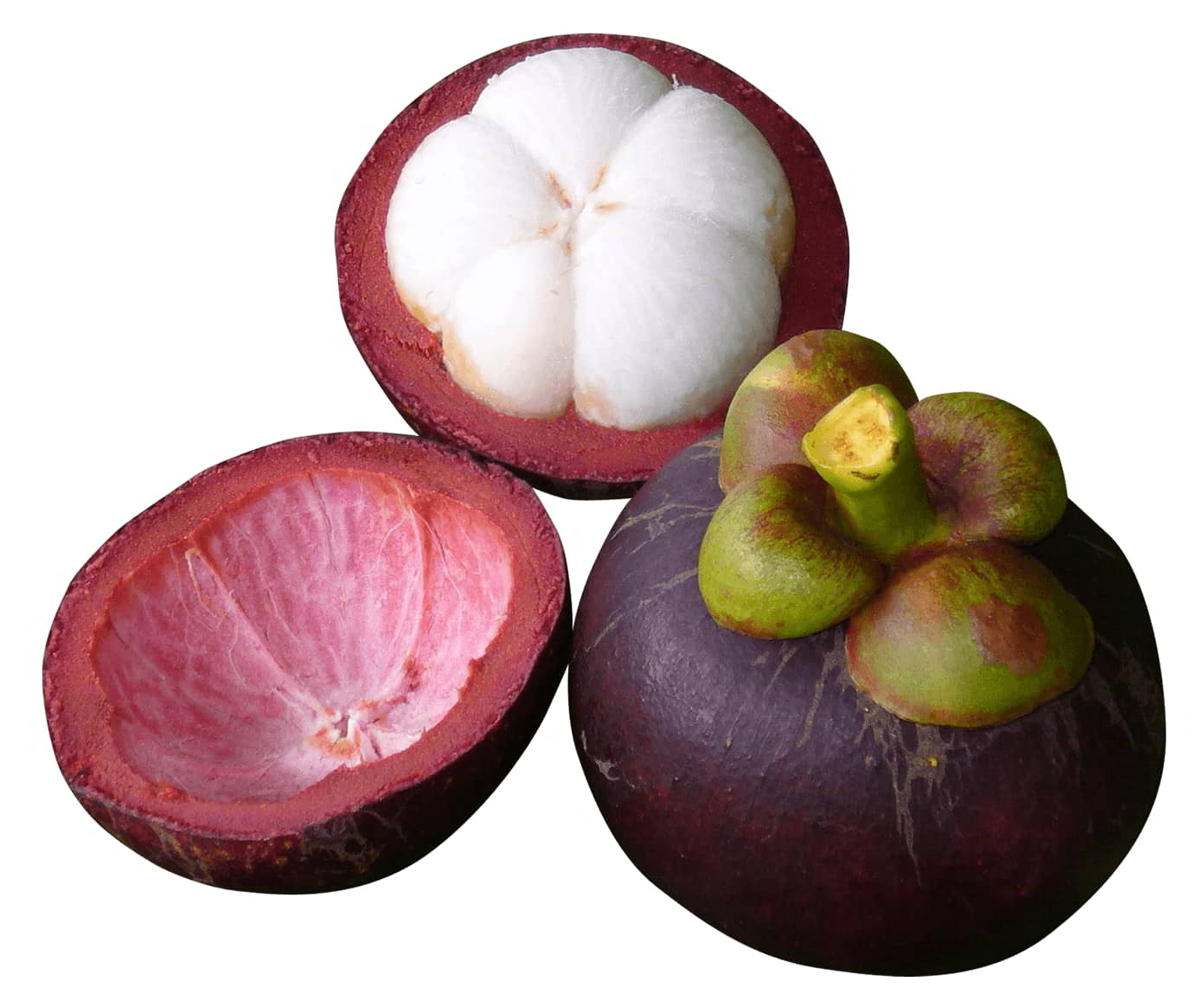 When ripe, the Mangosteen has a thick, purplish-black inedible skin with a circumference of about 18 cm. The white fleshy segments inside, resembling mandarin segments or arils, contain two to three seeds. Though the taste of the tangy fruit attracts many, the texture of fully ripe mangosteen may bother some.
Thai fruits: Lychee - Linjee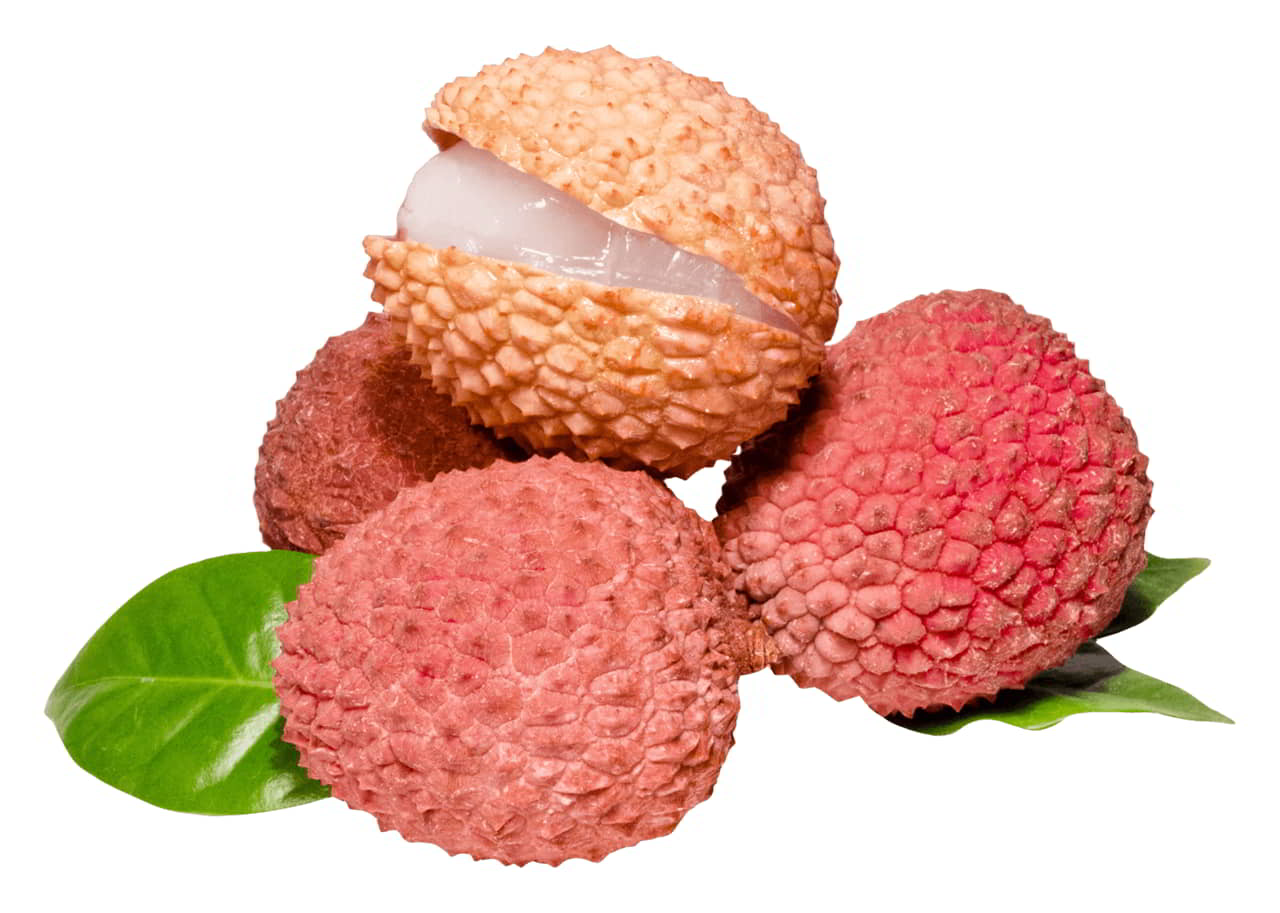 Lychee is often associated with the end of year celebrations in Europe - a winter fruit. But in Thailand, it is the opposite, as it is a fruit that heralds the beginning of the dry season. It was introduced to Thailand by the Chinese community. Very rich in vitamin C, its flesh is slightly perfumed. At the heart of the fruit is a seed that should not be eaten because of its toxicity.
Jackfruit - Khanoon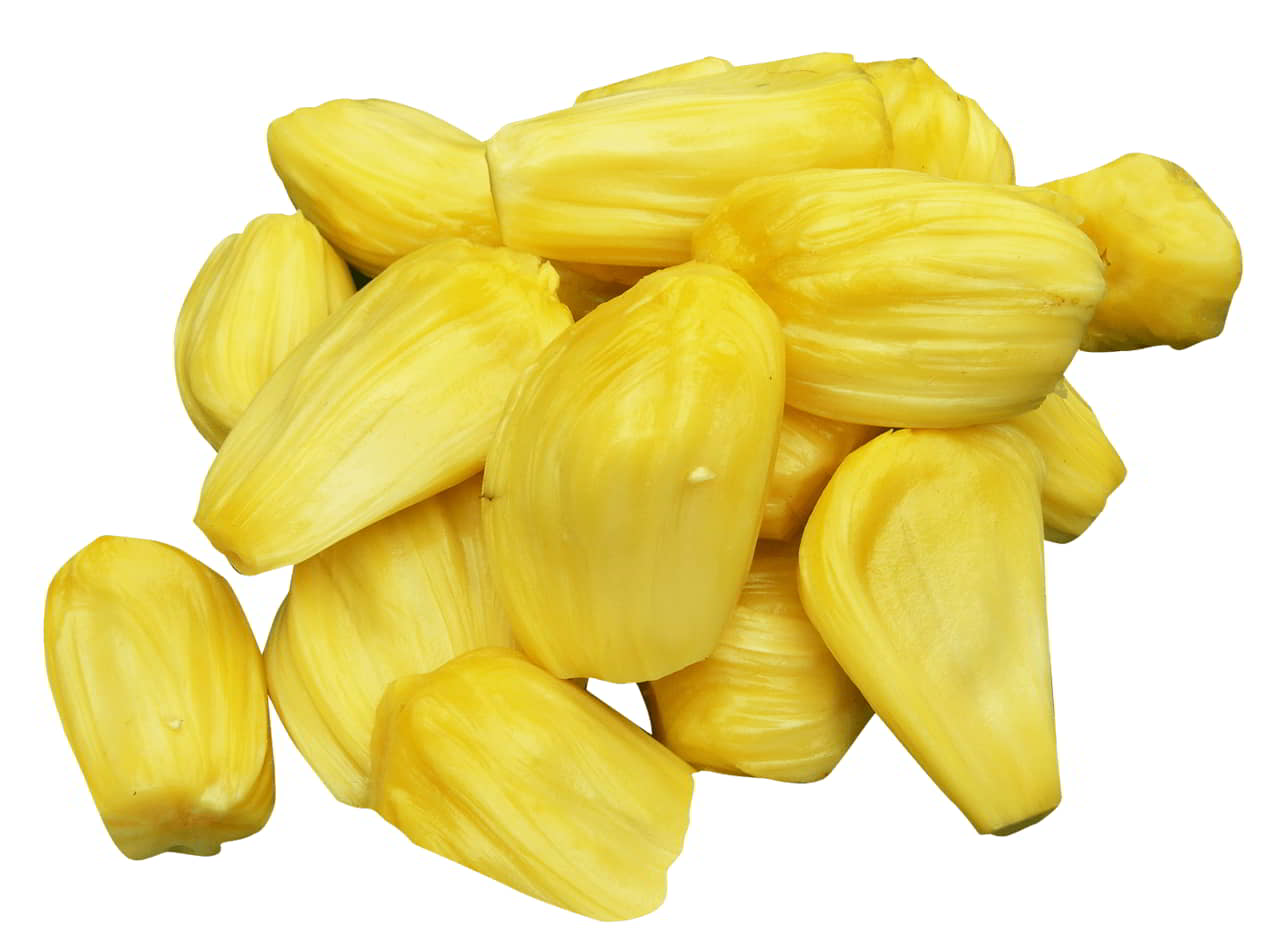 The jackfruit is often confused with the durian. Although their color is similar, the comparison ends there. The fruit can weigh up to 40 kg. It is the largest edible fruit in the world. Its yellow flesh is very fibrous, its fragrance is quite strong depending on its maturity. However, its taste is quite neutral, very slightly sweet, and it is mostly eaten fresh. Note: the jackfruit is one of the trees that produce latex.
Guava - Farang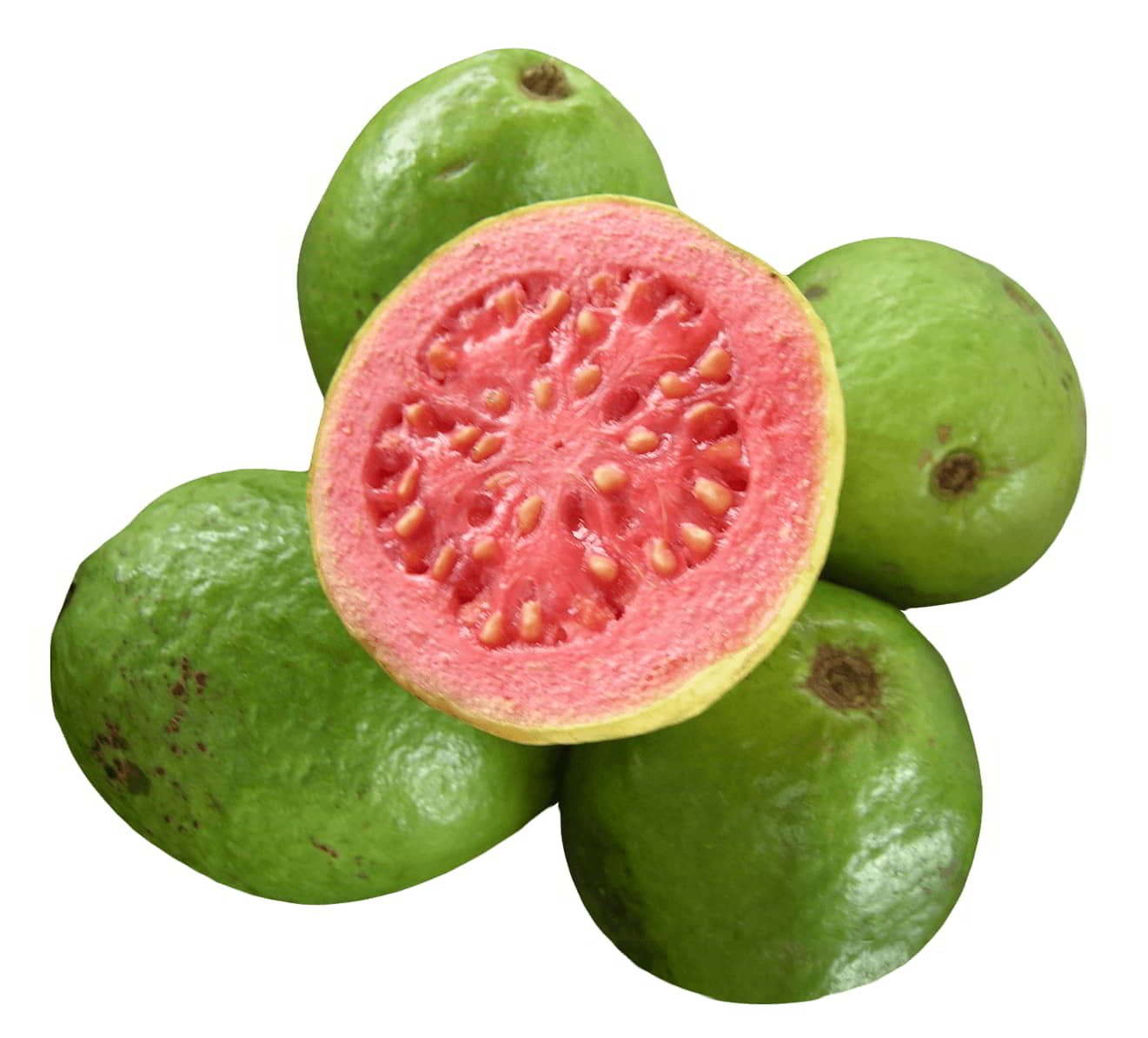 Very present in the markets, the guava is especially appreciated when it is cut into quarters and sprinkled with chilli sweetener. It is a very popular fruit that is eaten mainly during the day. It is a perfect addition to jams, as it is very rich in pectin. Its vitamin C content is higher than that of citrus fruits.
Tamarind - Makham - a Thai fruit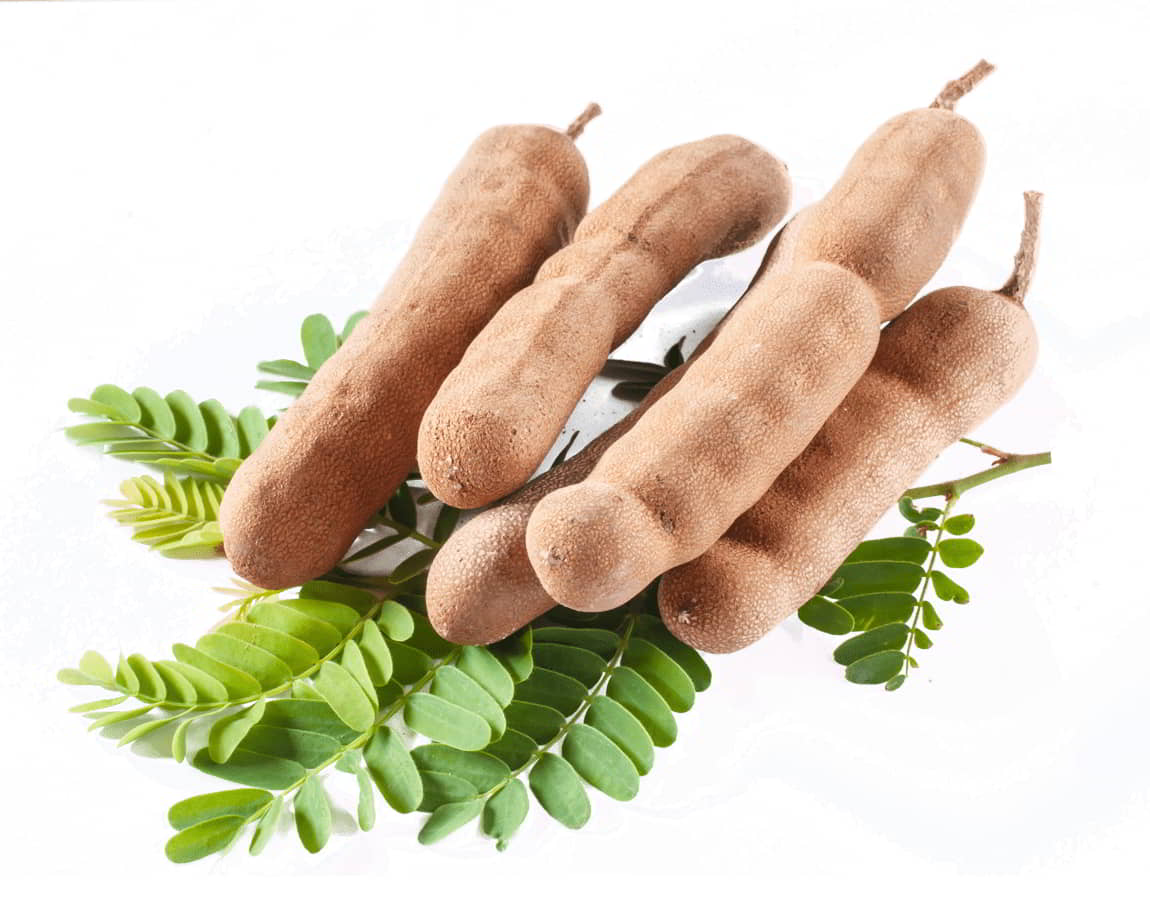 The tamarind pod is light brown and 7 to 10 cm long. Inside, a red flesh surrounds 3 to 4 seeds. The taste is quite tangy and very sweet. Tamarind is very much a part of Thai cuisine. It is used in many curries and sauces that are quite spicy. It also flavours desserts and sweets. Note: The leaves of the tamarind tree have the characteristic of retracting at night, while the fruit has the virtue of being an excellent laxative.
Sugar apple (Atte) - Noi Na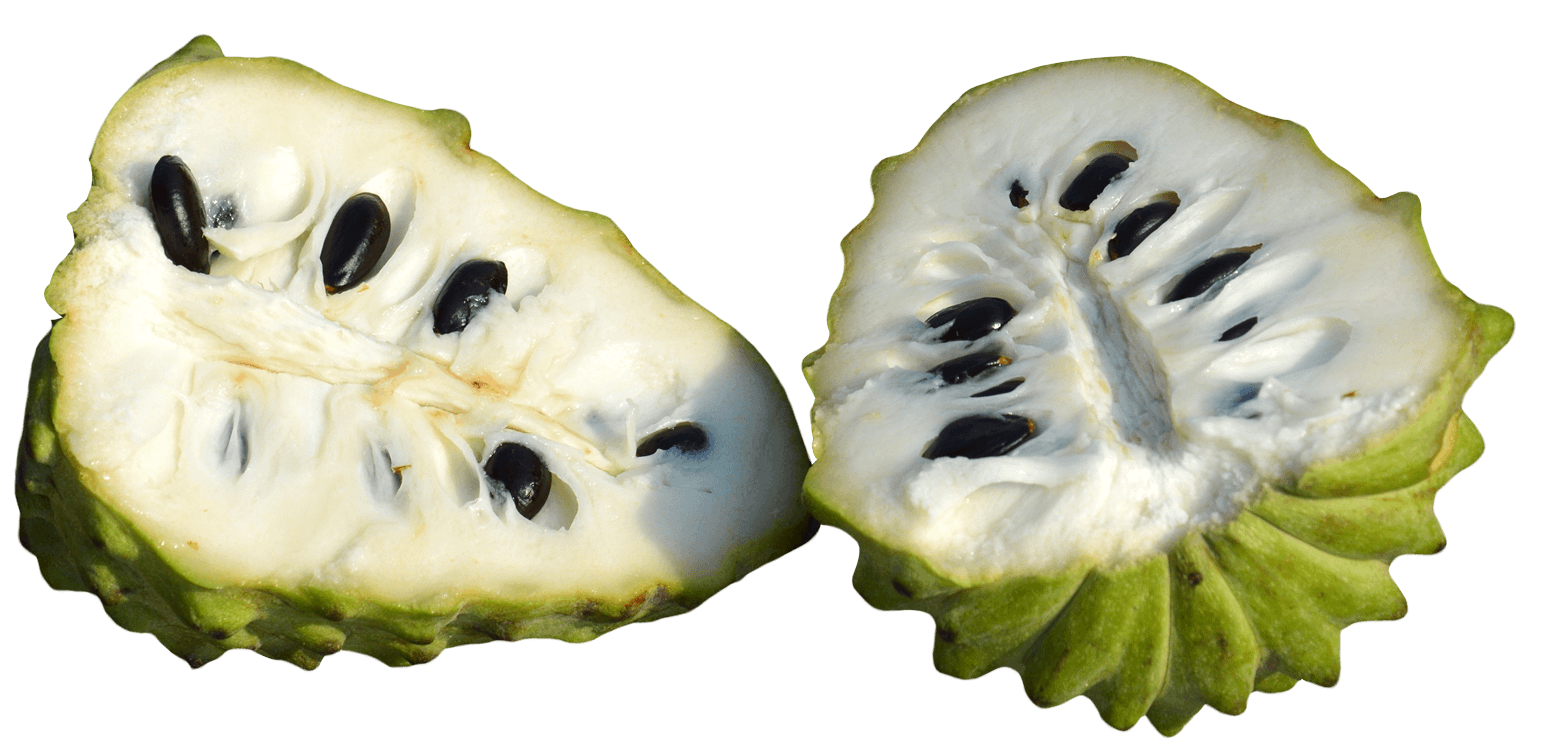 Very strange fruit, the sugar apple. It is easily cut open and inside one can discover white flesh with numerous seeds. Its taste is very characteristic, a mixture of apple and cinnamon - some would say apple pie. However, its texture - depending on its ripeness - can be off-putting for many. Soft, it can sometimes give a slimy aspect or consistency in the mouth.
Ramboutan - Ngor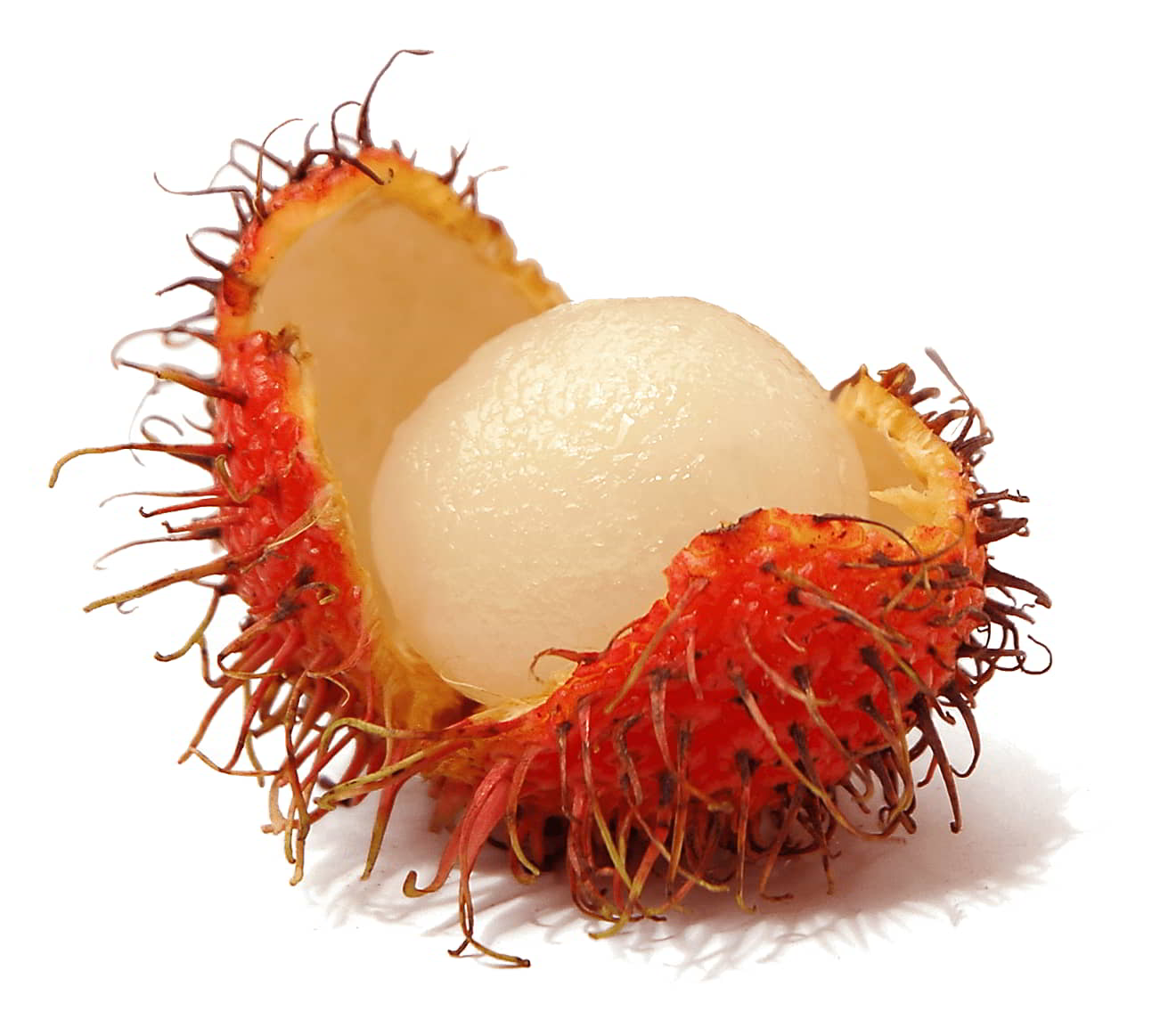 Underneath the red hairy skin is a white, slightly fibrous flesh with a large stone at its heart. The rambutan is very fragrant, sweet and mild. It is a member of the lychee family and in Thailand there are two types: red with green hairs (the most common) and yellow with red hairs. It is usually eaten fresh. Note: the rambutan flower is very fragrant and attracts many pollinators, making it a favourite with local beekeepers. Thailand is the world's largest producer of rambutan.
En complément